'Dead Club City,' the fourth studio album from English rock band Nothing But Thieves, is a clinic in genre fluidity.
Stream: 'Dead Club City' – Nothing But Thieves
---
According to UK rockers Nothing But Thieves, their newest album Dead Club City explores the concept of a city-wide, members-only club – which, for the listener, conjures visions of a dystopian world, where the club is its own universe and members are its citizens. So, it's no wonder that the quintet have achieved a sound that is befitting of that realm with the release of their fourth album.
Released June 30, 2023 via Sony Music UK, Dead Club City has this wonderfully quirky theatrical feel that invites the listener to come and play within its walls.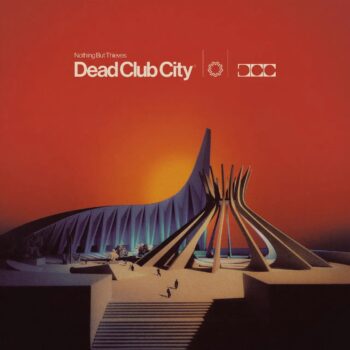 The three tracks that open the album, "Welcome To The DCC," "Overcome," and "Tomorrow Is Closed." while very unique from each other, all share common characteristics like intoxicating drum lines, crowd-happy chorus components and feelgood pace-setting. They are so strategically perfect to open the album that if no other songs had been written this would be the strongest three song album of all time. They're THAT good.
"Keeping You Around" pulls you in with a somewhat clockwork beat and frontman Conor Mason's voice offsets it, beautifully.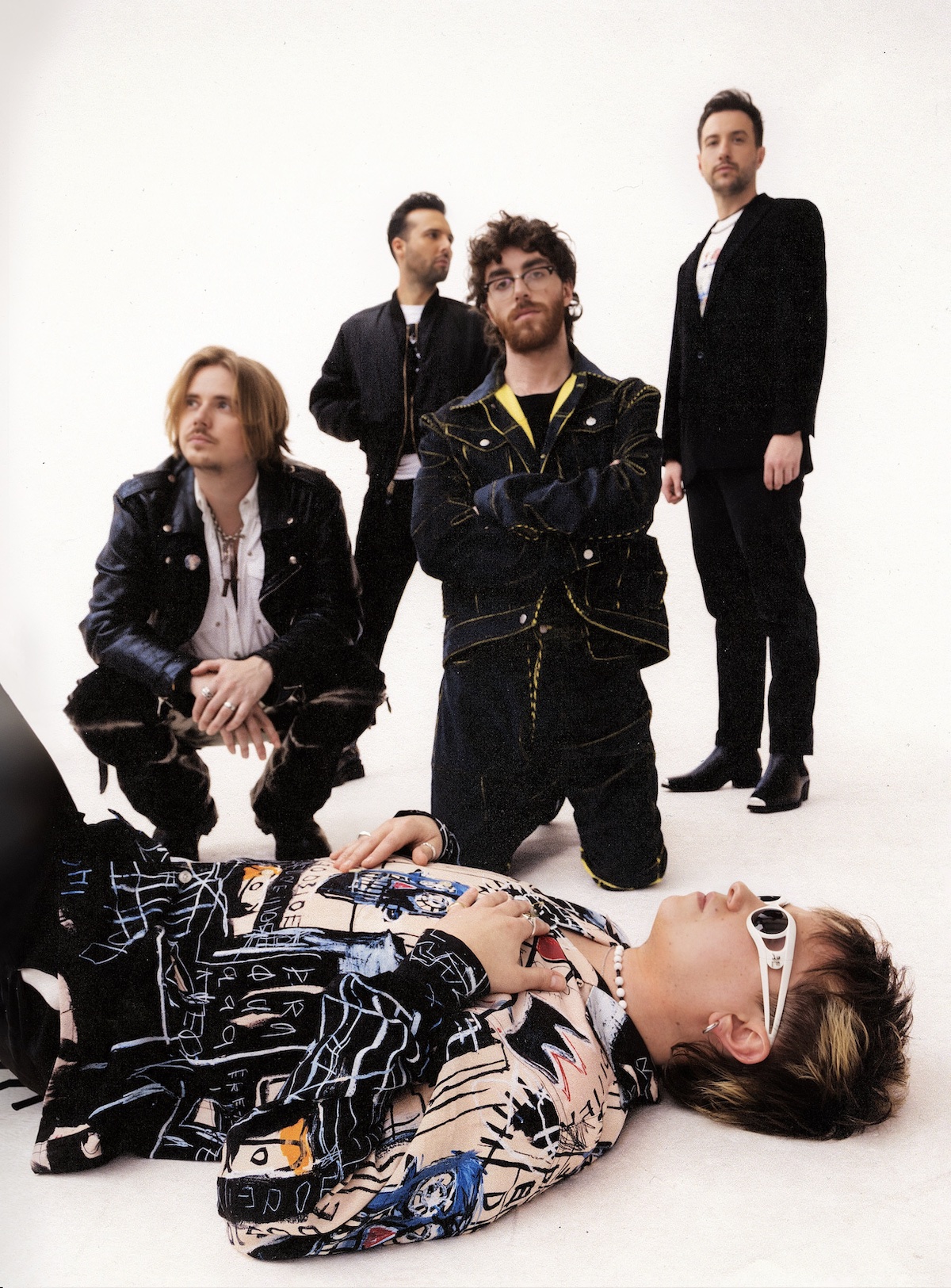 Holding down the melodic, dreamy, eyes-closed sing along demographic is "Talking to Myself," which anchors the second half of the album wonderfully.
Generally speaking, albums tend to only be as good as the sum of their parts – and the parts that make up Dead Club City are magnificent.
Lead vocalist Conor Mason recently gave us some context to the creative process behind the album before taking the stage at the famed Fillmore in Philadelphia, an early stop on their North American tour. The band is set to return home for more dates in the UK in October 2023.
— —
A CONVERSATION WITH NOTHING BUT THIEVES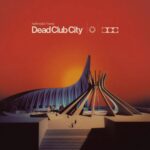 Atwood Magazine: Do you put a lot of thought into the live setting when you start writing a song?
Conor Mason: No, honestly never. Not once, which is weird. It's more about the story or the arc of the album whether that's sonically or thematically. We may be asking how do we write this middle section or do we have a starter and suddenly you've written a closer, like "Pop The Balloon." We didn't say let's write that so that it sounds massive live, but how do we end the story. 
Many bands tend to compartmentalize instruments, but you seem to build relationships between yours. Can you tell me about the cohesiveness of your sound>
Conor Mason: We have Dom who produced this last record. He loves big-sounding things. My voice is naturally dramatic and emotional. Whether it's conscious or not, I don't know. It seems to be a very natural thing for us. As things progress and as he's gotten better as a producer we've now got a sound implemented.
I think because our music and writing is so varied we always thought that it never really had a sound, but the actual sound of the music regardless of what you're creating genre-wise is definitely a thing and I can hear that.
When we write we don't always think about each other's instruments. It's more about each song being identifiable and being its own baby and we nurture each song.
How would you characterize Dead Club City in the pantheon of your discography?
Conor Mason: We just kept pushing ourselves to have fun and not put boundaries on ourselves.
How do you deal with the rigors of touring and being on the road, especially overseas. On your U.S. tour you don't have more than two days off in a row.
Conor Mason: It's expensive as hell to tour, especially over here for us, so you have to be aware of that. Days off in between shows is just not going to happen. For us it's the windows around tours where we make sure to have seven to fourteen days off. We killed ourselves the first few years and there were all kinds of problems mentally and physically, which we're still kind of dealing with.
Having a good support network around you and us five members knowing what we have to do, because we're the ones on the road. We're all getting a bit older and hinges are getting a bit rusty.
You have two headlining dates at Wembley Arena coming up in the fall. Tell us what that must feel like to play such an iconic venue.
Conor Mason: It seems ridiculous, but it doesn't really feel real until you're there. I can't quite feel it yet. We feel very lucky.
Can you tell me about working with Purple Disco Machine and Duke Dumont?
Conor Mason: On our record we had experimented so much with disco music and French house music. We got an email from Purple Disco Machine and he loved "Welcome to The DCC" and asked if we would write a track and top line on it. It really fits with our world and where we've been sonically and it's just a dancier side of it. And we're so genre-fluid and I try to fit my voice over to different styles, so it's nice to add another string to your bow.
* * *
Nothing But Thieves will complete the U.S. leg of their tour in October before starting up the European leg two weeks later with dates running into 2024. Find tickets and more info at nbthieves.com!
9/28 – Austin, TX @ Emo's
9/29 – Dallas, TX @ The Factory at Deep Ellum
10/1 – Denver, CO @ Summit
10/2 – Salt Lake City, UT @ The Complex – Rockwell
10/3 – Las Vegas, NV @ House of Blues
10/5 – Sacramento, CA @ Aftershock ~
10/6 – San Diego, CA @ The Observatory North Park
10/7 – Los Angeles, CA @ The Wiltern
10/9 – Tempe, AZ @ Marquee Theatre
— —
— —
— — — —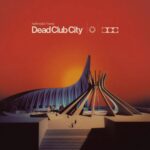 © Beatriz Oliveira
:: Stream Nothing But Thieves ::
---