Atwood Magazine speaks with Chicago singer/songwriter John Splithoff about his debut album 'All In', his humanitarian work, musical influences, and more.
Stream: 'All In' – John Splithoff
---
We all learned how to work more independently from our homes last year. But John Splithoff, a singer and guitarist from Chicago, is no stranger to that routine. In fact, he had a fresh crop of self-produced demos underway in his NYC apartment well before the pandemic began. Once conditions allowed for it, he made his way out to Los Angeles and finalized these tunes alongside some of his go-to producers in the studio.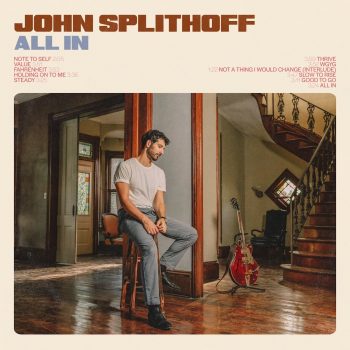 The efforts paid off, as Splithoff was able to release his first LP, All In, this past April. He will also be releasing acoustic versions of some of these songs on a brand new EP, out June 11th. Even though this new music had pre-COVID origins, "their collective sense of love, longing and loneliness" makes them especially easy for the general public to embrace, given how universal these themes became not too long ago.
Splithoff lets his feelings of infatuation run freely across All In.
He documents everything from one-night stands ("It's just me, myself, and I and anyone else I call," he sings on "Farenheit") to long-term relationships ("I could feel like this the rest of my life," he confides to his lover on "Holding On To Me," and adds, "If you're not here, then nothing seems right.")  All throughout, the record features lively and multi-textured production– his L.A. producer buddies, Aalias and Likeminds, deserve a high-five for that one– and stirring vocal work from Splithoff himself. Fine evidence for that comes on the beautifully crafted single "Steady," which also features a moving music video created from cross-generational home video footage.
Releasing a full-length album for the first time, after having previously focused on shorter projects such as his 2018 EP Make It Happen, was a major creative step forward for the singer. "I wanted to create something bigger and more immersive this time around," Splithoff says of his new music. "I wanted to make something that could take you places from start to finish." Atwood spoke with him about how he was able to fulfill that goal and pull off "a balance of outwardly confessional love songs with self-analytical inner turmoil."
— —
A CONVERSATION WITH JOHN SPLITHOFF
Atwood Magazine: Congratulations on releasing your first LP! How would you present this new album to your listeners before they press Play for the first time?
Thanks! I would recommend first-time listeners to go on a walk and listen to the record from beginning to end. I'd rather people have their own experience with the songs on the album before hearing any context.
If you were to put All In in conversation with 2018's Make It Happen, what would you say has changed and/or stayed consistent from one record to the next?
All In, in my opinion, is a more fully realized body of work compared to the Make It Happen EP. I wanted this album to take the listener to different places when listening from top to bottom, and while there's a lot of variety in sound, it feels like more of a cohesive listen to me. I like to think that half of these songs are extroverted and confessional, while the other half are introverted and self-analytical.
The record is indeed an independent release, and while I'm extremely proud of the end result, it wouldn't have happened without collaborating with some incredible people on both the writing and production front. Five of the songs on the album were co-writes, and I produced most of the songs with others. I demoed out everything with full arrangements but wanted to branch out and work with other producers to get the songs across the finish line.
I think the biggest difference with this process was recording most of the songs within the same setting and same time, compared to moving around to different studios and different collaborators over a long period of time with the Make It Happen EP.
You had over 50 years' worth of family footage to sift through as you were making the video for ''Steady.'' What was your criteria for selecting what to include in the video, and what sort of message or feelings are expressed in the final cut?
The main feeling expressed in the video is gratitude, the place from where this song was written. I was feeling very nostalgic this past year and Chris Fox and Norris Guncheon (Ryeland Offices Inc.) had the idea of incorporating old family footage to make the video really personal. Going through all of the footage brought up a lot of different feelings, but ultimately, I wanted the video to make people want to catch up with someone they haven't talked to in a long time.
You've found a lot of interesting ways to connect with your listeners throughout the limitations of the past year. How were you able to brainstorm effective ways of doing so? What have been some of the most rewarding payoffs of that whole process?
Working on the album served as a foundation for engaging people last year. I started doing weekly livestreams on Instagram and Facebook every Tuesday night and played acoustic versions of my songs and covers, while also previewing snippets of new music that I had been working on. I also walked people through the arrangements of songs, old and new, and showed people what went into the production. People would DM me and open up about what was going on in their lives and would sometimes ask if I could give a shout-out to someone special or request a specific song on the weekly livestream. It was really rewarding to just get to know people who follow and listen to my music on a more personal level through doing this for the majority of the year.
How do your passions for music and humanitarianism intertwine? In what ways do you hope to meaningfully support the numerous charities to which you'll be donating proceeds from your record sales?
This last year was an important time to help out. Through the livestreams and album sales, we raised money for the Trevor Project, the NAACP Legal Defense Fund, MusicCares, Columbia Medical and New York Presbyterian. Most recently, I played an in-person music festival at my University of Miami, raising money for scholarships for students in need. Now that things are opening up, I want to play more in-person shows like this to raise money and help out.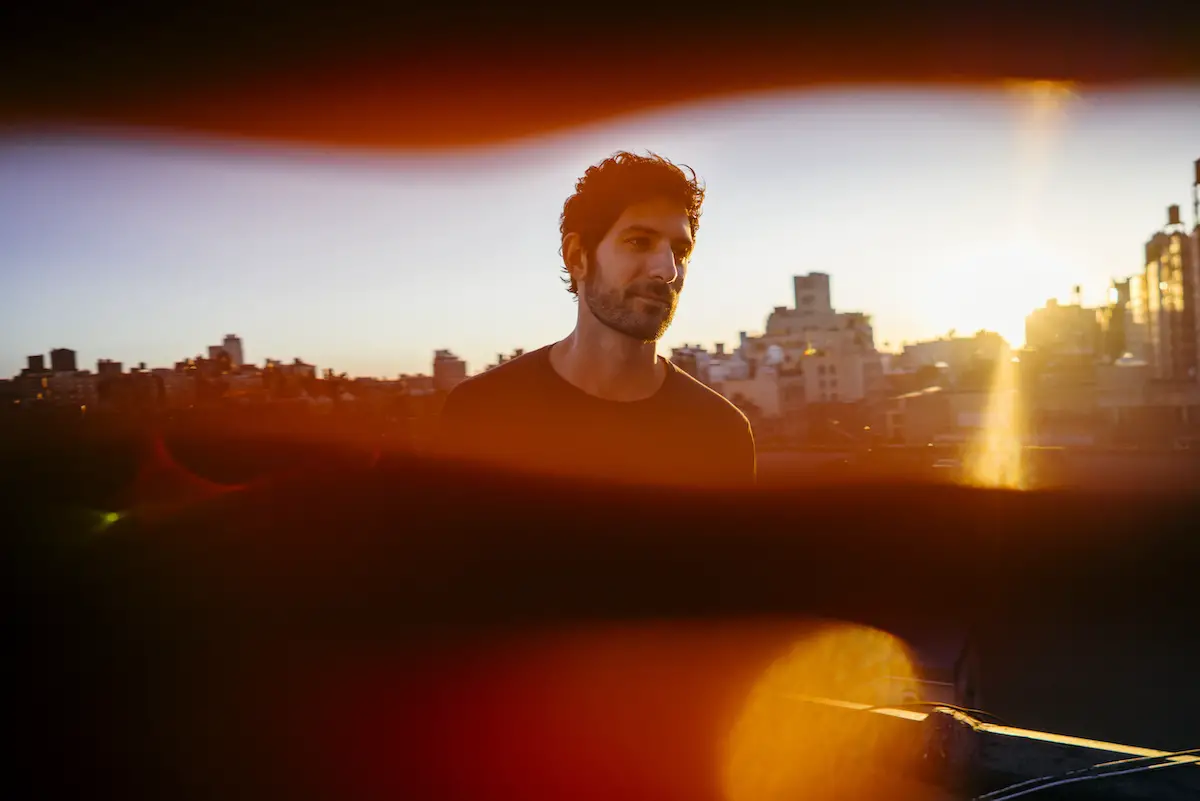 You've lived in three different cities (Miami, NYC, Chicago) and studied and consumed several genres of music (jazz, rock and soul among them). How do you channel all of those places and styles into your own personal musical style, as we hear on All In?
Growing up outside of Chicago, my family played a lot of Beatles, Pink Floyd, Doobie Brothers, Marvin Gaye, and Earth Wind & Fire around the house. I really got into studying music and performing in high school and went on to study Jazz at the University of Miami. I've been influenced by so many different genres and artists after living in New York for over seven years. I think the style and sounds found on All In are a culmination of the different music I've been listening to my entire life, formed around the mentality I've had for the last year-and-a-half.
What are your hopes for the future? How would you like to promote and perform All In?
I would like to perform this music for as many people as I possibly can, all around the world. I've recently been playing one-off shows and it's been a reminder.
— —
— — — —
? © Lauren Jones
:: Stream John Splithoff ::
---