Her creative, transcendent aura is more than enough to get the world's attention, but now her latest single, "Lazy Boy," proves MIREI is ready to use her voice to tell stories about love, life, and reality across the globe.
Stream "Lazy Boy" – MIREI
---
There are different kinds of love that many artists love to sing about in music. The lazy kind of love is one that's often sung about too – the one where it's easy to love someone, the one where no effort is required to stay in love … but not for Japanese singer/songwriter MIREI. Born in Osaka and based in Tokyo, the 21-year-old singer is singing about a different kind of love … It's the kind that hasn't exactly been fair to her, but also one that she's more than ready to rise above.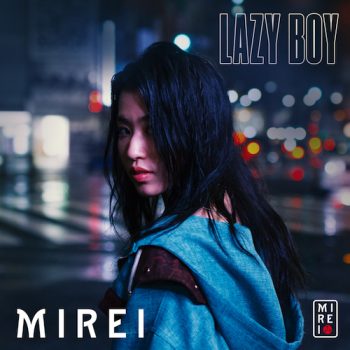 Atwood Magazine is so excited to be premiering MIREI's latest, captivating single, "Lazy Boy," a transcendent pop song that proves beyond its brave, mystical sound that love deserves to be given and received both ways. Just ahead of "Lazy Boy's," we got a chance to speak with MIREI about her inspiration behind the song, her background, and just exactly how she goes about turning fantasy sounding pop into unapologetic, bold, and exciting stories.
The best way to tell my true feelings is through music.
Inspired by pop divas like Britney Spears and Rihanna, MIREI grew up singing, taking dance lessons, and allowing her self to be immersed in music and art. "When I was really young, like three-years-old, my parents used to bring me to karaoke and sing all night long." As early as age twelve, she was already making her own music, with a little help from Garage Band.
At age 13, MIREI was signed to a major record label, propelling her into international stardom. After spending her early teens performing in New York City, MIREI moved to Tokyo to create, develop, and craft her own sound. Now, with five international singles and her debut album Take Me Away, set for release this year, MIREI is more ready than she ever has to use her voice and her art to spread important, inspiring messages worldwide.
:: A CONVERSATION WITH MIREI ::
Atwood Magazine: We're so excited to be featuring you on Atwood! What inspired you to pursue music as a career?
MIREI: I started really early actually! I was going dance school when I was only in the second grade. Since then, I've had the chance to work as a performer for basically my whole life. Moving to Tokyo from Osaka, living and studying in New York, dancing on stages around the world, meeting fans, and being able to connect with people through music… It's all been a journey that continues to inspire me to this day. Those experiences made me realize music just comes naturally and I plan to do it for the rest of my life.
"Lazy Boy" is an amazing song. Is there a story behind the lyrics that you want to share?
MIREI: The first time I heard this beat, I got a romantic but sad vibe from it. It made me think of my ex and that's why I decided to write about my "Lazy Boy" on the track. It's a song about how despite knowing that your ex was bad for you, you sometimes miss him … At least for a moment.
Your international debut album, Take Me Away, is set for release this year! Are you excited? What do you hope your fans and listeners will take away from it?
MIREI: Absolutely! I'm way too excited! I listen to my album every night If I'm being honest. Music is so accessible now, you can just put your headphones or earphones on and get away, run away from the reality. I want my music to give people the power to overcome their fears, worries, and loneliness the way music saved me.
What has your songwriting, recording, and creative process been like for you for your album? Do you have certain strategies when it comes to making music, or do you create based on a feeling?
MIREI: I wrote all the songs on this album in writing sessions with my friends, Zak Leever and DJ Shiftee. It was a pretty fresh experience to write songs this way because I usually write all by myself in Tokyo. They added another element to it all and everything just came out so naturally. It didn't feel like a forced collaboration, it was just writing and talking with close friends about your deepest thoughts and feelings.
Dirty laundry all up on the floor
Dishes you left on the table
I yell at you but you yell more
We were fighting with no meaning

You're originally from Japan but spent some time working as an artist in New York City. Is there any way living in those two places have shaped or influenced your work, artistry, or creativity?
MIREI: It influenced me in every aspect of my life. I was 14 years old when I moved to NYC. I grew up in a really small city and most of the people there are exactly the same – they have same hair and eye color, speak the same language, and just believe the same things as a community. Being in New York City opened so many doors for me, taught me a lot about the world, and helped me get to where I am for sure. The most important thing was being around so many different cultures, as a minority myself it was great to see all kinds of people push forward in a city where we're all just chasing our dreams (regardless of ethnicity, race, etc.)
Who are some of your musical inspirations? Are there performers and musicians you look up to? How have they influenced your sound?
MIREI: Definitely all the divas that rose up in the 2000s like Britney Spears, Christina Aguilera, and Rihanna. They're the reason I decided to study dancing and singing and have continued to influence me through this process. My parents used to listen to compilation albums of R&B so I was very in touch with Soul and R&B music at a young age. I also loved playing rhythm games like Dance Dance Revolution and that led me to dance music and techno, etc. I'm sure you'll be able to tell from my record that I listen to a lot!
You can definitely expect a wide range on the album – from R&B (like on "Let Me Be" / "Lazy Boy") to Jersey Club (the DJ Sliink remix of "Take Me Away") to pure pop ("Lonely In Tokyo"). I don't have a favorite genre in music, so my inspiration comes from a variety of things. Mixing it up and packaging everything together, just to help people get away for a bit, is definitely my strength. I'm super excited for everyone to hear "Lonely In Tokyo." If you listen to this, you'll know why I sing, and it's my favorite style to sing. Stay tuned for it!
I'm trying to express what I want to say and also open a dialogue about what's happening in our world (especially in Japan) today. That's why it just wasn't enough to sing in Japanese, I wanted to be able to reach more people by using the universal language.
As an artist, you're working to raise awareness on important issues by using your story and your music. Is that a huge part of your mission for you? Can you expand on where your passion for that comes from?
MIREI: When I was a child, I wasn't very good at communicating and voicing my opinions. I was just so shy / timid and for me, the only way to express myself was to sing. Growing up I got so much better at it but still, the best way to tell my true feelings is through music. 
The vision for me as an artist and for this international record has totally evolved from when I started out though. My mission became apparent after I started my career in Tokyo, trying to live as a woman. I was so shocked at how many "standards" this society has, especially around relationships and how women should be. It's just so outdated and strips us of our voice and our rights. I've had this discomfort for so long about it but then I saw things like the #metoo and #blacklivesmatter movements on the internet and I was just so moved. Just like that, I realized and started to believe the power of music again. I saw how the world was changing, and I wanted to be a part of that change too.
In Japan, there are still many taboos for singers like me. We're idolized, objectified, and there are many things we should or shouldn't say or do. That's why I wrote songs in English to begin with. I'm trying to express what I want to say and also open a dialogue about what's happening in our world (especially in Japan) today. That's why it just wasn't enough to sing in Japanese, I wanted to be able to reach more people by using the universal language. I really feel the internet's power after I release my songs. Singing in English allows me to reach and connect with so many people! I get reactions from all over the world, while I'm in Tokyo, every time I release something new. I'm so thankful for my Facebook and Instagram followers. They always support me and I receive many lovely messages from them that motivate me to keep doing this. If I only did this in Japan, I'd definitely get some backlash but I don't have any regrets and am so excited to share these stories with everyone!
MIREI has been working on her upcoming debut album, Take Me Away, since 2018, and in the last two years, she's found only growth, creativity, and a push for herself as an artist to take on stepping out onto the world of music in the way that she wants. Working on the record brought MIREI to her most creative self. "I was so moved by the whole experience of making these songs," she says. "Sometimes it actually hurt to write them, but I think that's a good thing. A lot of the time what we feel isn't happy or perfect, but talking about it is what connects us. I hope that hearing these songs helps other people to feel more connected too."
By taking her emotions, her fears, her anxieties, her experiences, and her empathy for the world around her and turning them into songs, MIREI is an artist in her own self expression. Ever since a young age, MIREI has always been able to recognize the power in music's universality. Language isn't a barrier for her – Music is her language.
"Lazy Boy" is available for streaming across all music platforms. Keep up with MIREI here to stay in the know about the release of her debut album, Take Me Away.
— —
Stream "Lazy Boy" – MIREI
— — — —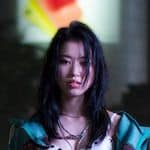 ? © Cool Japan Music 2020
:: Stream MIREI ::
---