London's Me and the Moon slow down to soak up life's beauty in their radiant new single "Fast Lane," a sweet, shining alt-folk embrace of the present.
Stream: "Fast Lane" – Me And The Moon
---
You can fly through life and try to have it all, see it all, and feel it all, but that doesn't necessarily mean you'll get to experience it all; as The Eagles once sang, "Life in the fast lane, surely make you lose your mind." London's Me and the Moon express similar sentiments with a fresh perspective some 46 years later, slowing down to soak up life's beauty in their radiant new single. A sweet alt-folk embrace of the moment, "Fast Lane" is a heartwarming summer anthem reminding us to be present for the people and things that matter most.
I don't want to go back
I don't want to be who I was before
Nothing lasts forever, I know
'Cause I've always wanted a little more
Living in a fast lane
Never going slow enough to see your face
Dreaming of a clear sky
Just to see the stars when they shine
Atwood Magazine is proud to be premiering "Fast Lane," Me and the Moon's third career single and their first release since signing with Luna Sky Recordings (out everywhere May 5, 2022). Hailing from South East London, the duo of Tamara Grzegorzek and Jonny Elstone have quickly emerged with an irresistible charm and a dazzling folk-pop sound. Their first two singles – 2018's "It's Alright" and last September's "Strangers" – spotlight not only Grzegorzek's stunningly expressive vocal talents, but also the pair's ear for catchy, substance-driven songwriting.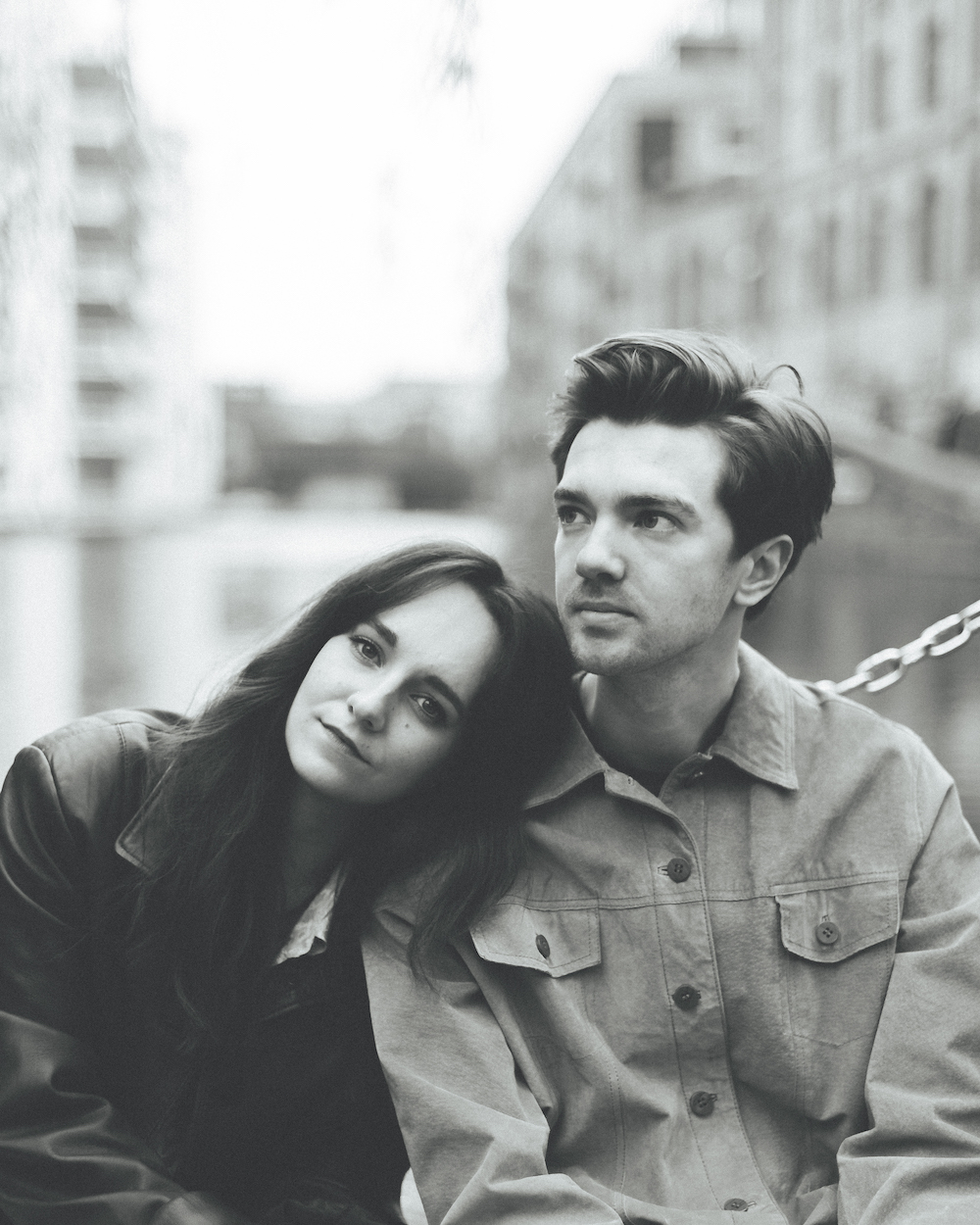 "Fast Lane" is particularly captivating, with the band's enchanting guitars and rich harmonies driving an ultimate message of presence and in-the-moment awareness. "I just wanna drive, till it's alright," Grzegorzek sings in a pique of release, "And I just wanna run, for my life."
"'Fast Lane' is one of those dreaded lockdown songs that every songwriter has written," Me and the Moon tell Atwood Magazine. "But it's actually about the positives we took from that time; being forced to stop and look at where things are going and realising that you need to 'take your foot off the gas' to enjoy life and not just always be looking for what's next. It's about how important it is to be in the present."
The band's emotive second verse is as much a declaration of intent as it is a sort of cry out of the darkness and into the light:
I don't wanna burn out,
A flame, a spark, a glow.
Something doesn't feel right (feel right)
We're going backwards every time.
And we must be in retrograde,
Saying all the same things we said yesterday.
We're making all the same mistakes.
It's time to go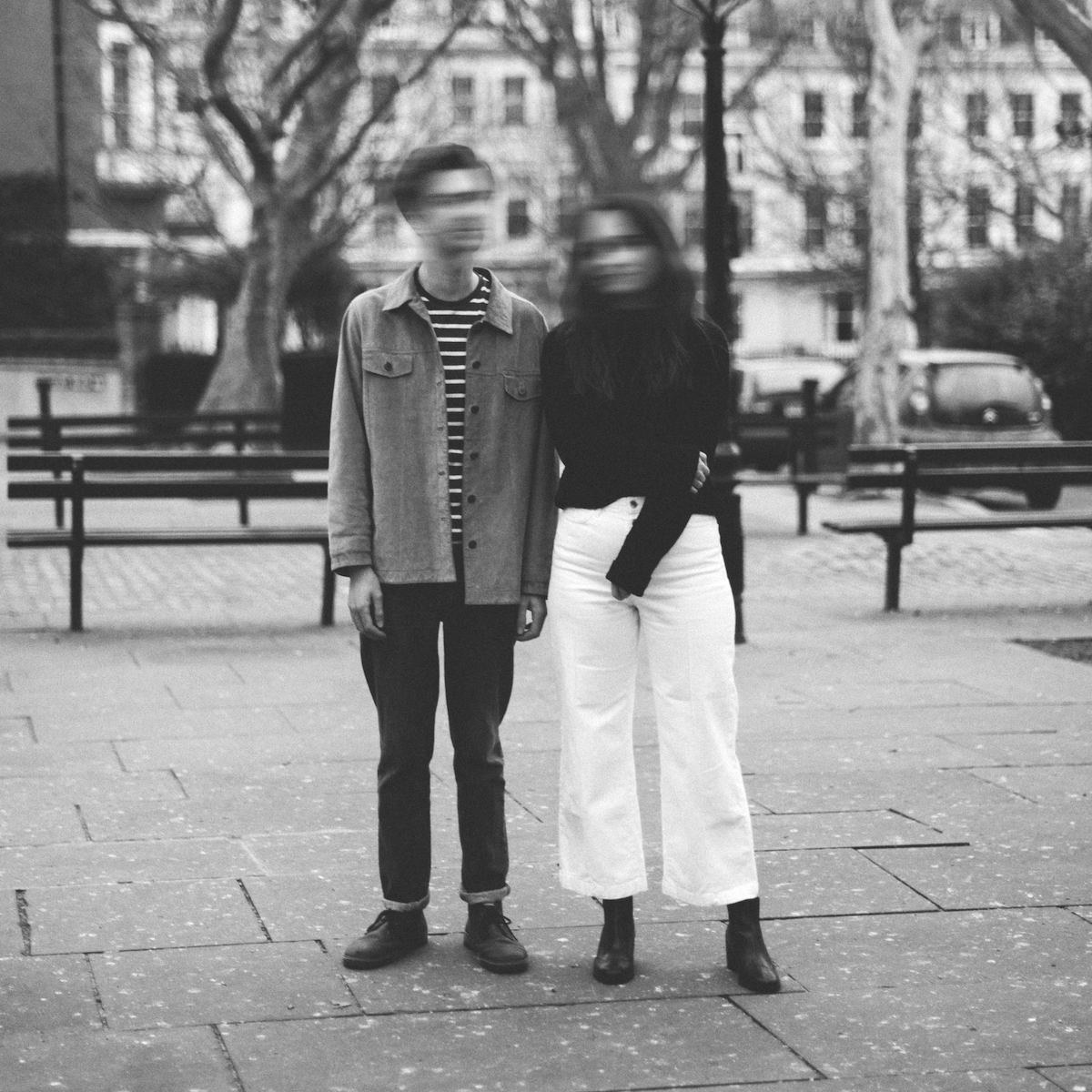 "We're so excited to put 'Fast Lane' out," the duo share, diving deeper into their third song's music and lyrics. "It was one of those songs that just came together very naturally and honestly. We knew instantly when we had the melody, we wanted the bring in that slightly grittier lead guitar line, and it feels quite different to how we've written songs before. We got to spend a bit of time at a writing cabin in The New Forest and that's where we came up with the start of the song. Having that space and quiet from the world felt so important. And with lockdowns going on it was a really interesting time. We had started to realise that by having time away, it was clear that life maybe shouldn't just go back to how it was. Always looking for the next thing and never really being in the moment, so this song is about that feeling. Sometimes you need a bit of time to realise you shouldn't take things for granted and its ok to want something more."
2022 promises to be an exciting year for Me and the Moon as they seek to solidify their standing as one of London's indie bands worth watching. Their charismatic songs speak for themselves, and now with a label signing and more music surely on the way, the future is promisingly bright for this up-and-coming duo. Slow down and stream "Fast Lane," exclusively on Atwood Magazine!
— —
Stream: "Fast Lane" – Me And The Moon
— — — —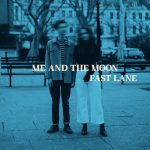 ? © Felix Bartlett
:: Stream Me And The Moon ::
---