Indie rock trio Rowan discuss their endearing new single "Honesty" off debut album 'Does It Make You Happy?' reminding us to never lose our integrity.
Stream: "Honesty" – Rowan
---
There are those comfort foods like mashed potatoes, mac and cheese, or your mother's meatloaf that give you a fuzzy feeling with every bite. Maybe for Irish trio Rowan, it's a hearty Shepherd's pie – a meal that embodies the characteristics of the band's new single. Warm, tender, and filled with heartfelt sentiments, "Honesty" speaks to a concept we all resonate with. Most of us at some point have struggled with remaining truthful, and it can often be a challenge to be honest to not only others, but also yourself. Rowan detail the need to rediscover authenticity and candor in "Honesty," a song that evokes solace through lush familiarity and its own sonic sincerity.
I won't waste another word
if you're not listening
the moments come like fleeting birds
tell it to my face
what is it about?
who am i to say?
I won't waste another bite
if you're not whimpering
finding ways to make a mess
breaking spinning plates
what is it about?
who am I to say?
Released March 16, 2022 via Beverly Martel, "Honesty" arrives this spring as the latest single off Rowan's forthcoming debut album, Does It Make You Happy? (due out May 6th via Beverly Martel). Consisting of Dylan Howe, Fionn Hennessy-Hayes, and Kevin Herron, Rowan are a rising Irish trio with a passion that undeniably erupts from their organic sound. The band are heavily inspired by indie greats like Arcade Fire and Bombay Bicycle Club, but at the same time they have crafted a style that is wholly unique to them. Every release is so vulnerable and open that it is surprising to hear them sing of struggling in that area.
"Honesty" follows other charismatic tracks "Irish To My Bones" and "Youth & Youthhood," all of which showcase Rowan's depth, lyrical vulnerability, and sonic drive.
Honesty
Promise me
When I leave
Be good to me
"It's hard to be 100% honest with ourselves and each other," Rowan say of this song, reminding us that truth and honesty goes both ways.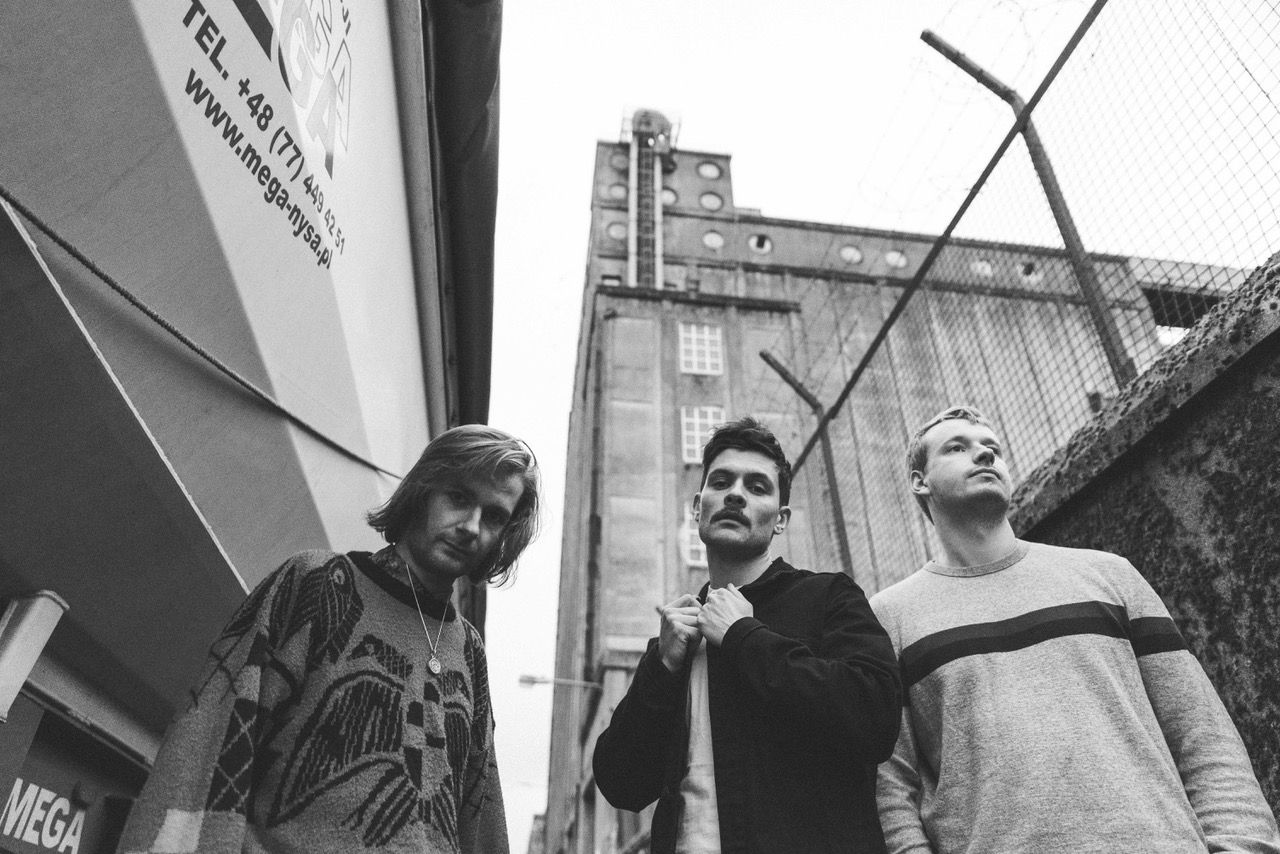 The music video fits the song's vibe well. "Honesty" is upbeat and infectious, and the trio's energetic personality shines through with a good-humored montage of memories. From playing golf to rocking out in the studio, the visuals offer an intimate peak into their lives. The viewer feels as if they are now a part of their world. There is something remarkable about that experience, adding to the song's deeper feeling of friendliness and connection.
Our May 6th, Rowan's debut album Does It Make You Happy? is a bold narration of our place in the world and how that affects us.
It's a powerful overarching statement, and "Honesty" is no different. Atwood Magazine spoke with the Irish band about their name, their indie rock sound, and a whole lot more! Get to know Rowan below ahead of their debut album's release!
It's important to try and be more honest with yourself and be more integral in your actions through life. It's kind of a reconnection with honesty, essentially.
— —
A CONVERSATION WITH ROWAN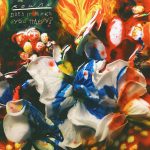 Atwood Magazine: I love your band's name. Is there any special significance behind that name?
Dylan Howe: We picked this name because it's short and concise and it looks good on a poster. We've found a lot of significance in Irish mythology and it's a native virtue tree. It has huge meaning. It represents a lot of strength. So it grew legs as we went on.
Your glistening alt-rock sound is so authentic and raw. Have you always gravitated towards that style of music?
Kevin Herron: We grew up with that music, definitely the three of us (not in the same place). We were heavily influenced by that when we were younger, but at one point, we used to play with a lot of strings and pianos. It's a lot softer, but then it felt like experimentation. Whereas I think the stuff we're doing now feels like we're coming home to ourselves.
"Honesty" is off your upcoming debut album, Does It Make You Happy?, and offers a captivating indie rock sound reminiscent of acts like The Strokes. How was this track conceived?
Dylan: That came about when our drummer Fionn kind of had a chorus. Then we demoed the rest of the day and wrote verses. We were back and forth with the three of us bouncing ideas and sending guitar bits to Kev and he was sending it back.
Kevin: It's similar to how a lot of the songs in the album were formed. There's someone who comes up with ideas to share to the next person, then they add something to it. So it's representative of how the album came about in a lot of ways.
The single is all about how hard it can be at times to maintain your integrity. Can you explain the song's concept in more detail?
Dylan: We wanted to personify honesty as this person that we haven't really treated well or hasn't treated us that well either. So we are asking for forgiveness and asking to be led into honesty's life again. It's important to try and be more honest with yourself and be more integral in your actions through life. It's kind of a reconnection with honesty, essentially.
The video for "Honesty" playfully displays your favorite memories from this last year. How did you come up with that idea to create a montage for your visual?
Kevin: We were doing a lot of proper high production videos or medium production. I suppose not that high end, but then it was all a bit prim and proper. This time we just wanted to show ourselves in our natural way. We wanted the personalities to come through. It's kind of nice in 10 or 20 years, we'll be able to look back on it. It's a collection of memories for ourselves.
What is a moment from the video that stands out to you the most?
Dylan: I love the bit at the end. Kev's one of the nicest guys you'll ever meet, but he's acting like a mean guy at the end of it. It's funny.
How has being from Ireland influenced your rock style?
Dylan: That's a tough one. We've been influenced by a lot of people around us. There is a big history in Ireland as well with the likes of Thin Lizzy, U2, The Frank and Walters you got whipping boy, all those indie bands from the 90s even. The environment would have sculpted our sound and our aspirations as well.
Kevin: A big part to musical artists is to have fun when you're doing it, so we tried to do that as well, when we're playing music. It's very important. There's a part in our live set, where we play a tune called Big Wave and I usually go over and try and bite Kev's fingers.
I understand that you have toured the world and played to sold out shows. Any interesting tour stories you can share?
Dylan: I don't know how I managed to do this, but anytime we have to share a room I always get a bed to myself. It's because I'm the tallest so they feel sorry for me. I probably shouldn't question it too much in case it changes. Now at recent events I'm usually crammed into the smallest space.
Kevin: Yeah, we're not that crazy. I think we're pretty mellow chaps on tour.
What was it like being on tour playing to large crowds?
Dylan: It's great. It's amazing to meet people and talk to people after gigs. For us one of the main things is just connecting with people. It's one of the best parts of the job really. Everything else is just surplus.
You wrote 50 songs in the first six months of lockdown. How were you able to channel your deep anger and frustration into inspiration?
Dylan: I don't think we were trying to get rid of our anger, but it definitely just ended up coming out that way in songs like one of these days. I think we definitely motivated each other in a lot of regards. Like three days a week we were doing it one day, every day for a few months. Then three days a week after that when we started getting tired and uninspired.
Who are some other artists that really inspire you that you can recommend to our readers?
Dylan: I'm not sure how big he is in America, but I'm really enjoying Sam Fender.
Kevin: For me, I think there's a band called Geese from New York. They're really inspiring me at the moment. Emile Mosseri as well. He was in a band called The Dig, but he's writing these amazing film scores right now.
— —
— — — —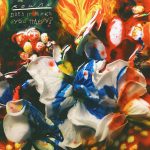 ? © Nicholas O'Donnell
:: Stream Rowan ::
---