Texan alt-rock duo Me Nd Adam craft a vibrant and sonically vast collection with their sophomore album, 'American Drip, Pt. II.'
Stream: 'American Drip, Pt. II' – Me Nd Adam
---
With glowing warmth that gently washes over you, Me Nd Adam showcases their latest album American Drip, Pt. II.
Released July 28, 2023 via Handwritten Records, the infectious twelve-track body of work displays an indie-electro pop/rock energy that is comforting and nostalgic. The duo's deep, radiant melodies and organic instrumentation make their pieces gripping and raw. Adam Walker and Vince Winik have a dynamic style of laid-back sonics that are soothing, yet bold. Listeners gravitate towards their timeless rock edge. That emotive reflection exquisitely makes an appearance in their sophomore record, which draws on themes of heartbreak, dissolution, and hope.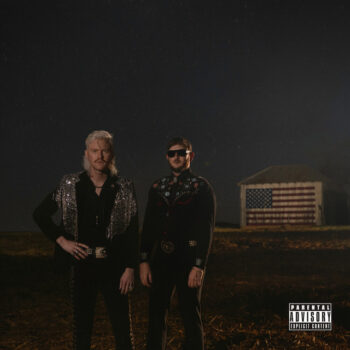 The Texas natives are strongly influenced by their roots, bringing a rich, Americana flavor to their indie style. American Drip, Pt. II is the follow up to 2020's debut album American Drip, Pt. I, which focused on the self, while this current album touches on the other. In ADP1 there was a profound examination and ADP2 illustrates what the two have uncovered.
The offering opens with "What Are You Waiting For?" a composition that shines with lines like, "I ain't got no where to be, so I stair blankly driving endlessly." It is a common sensation to feel lost with no direction making the song highly relatable. As sharp synths soar behind passionate vocals, it begs the question… "what am I waiting for?"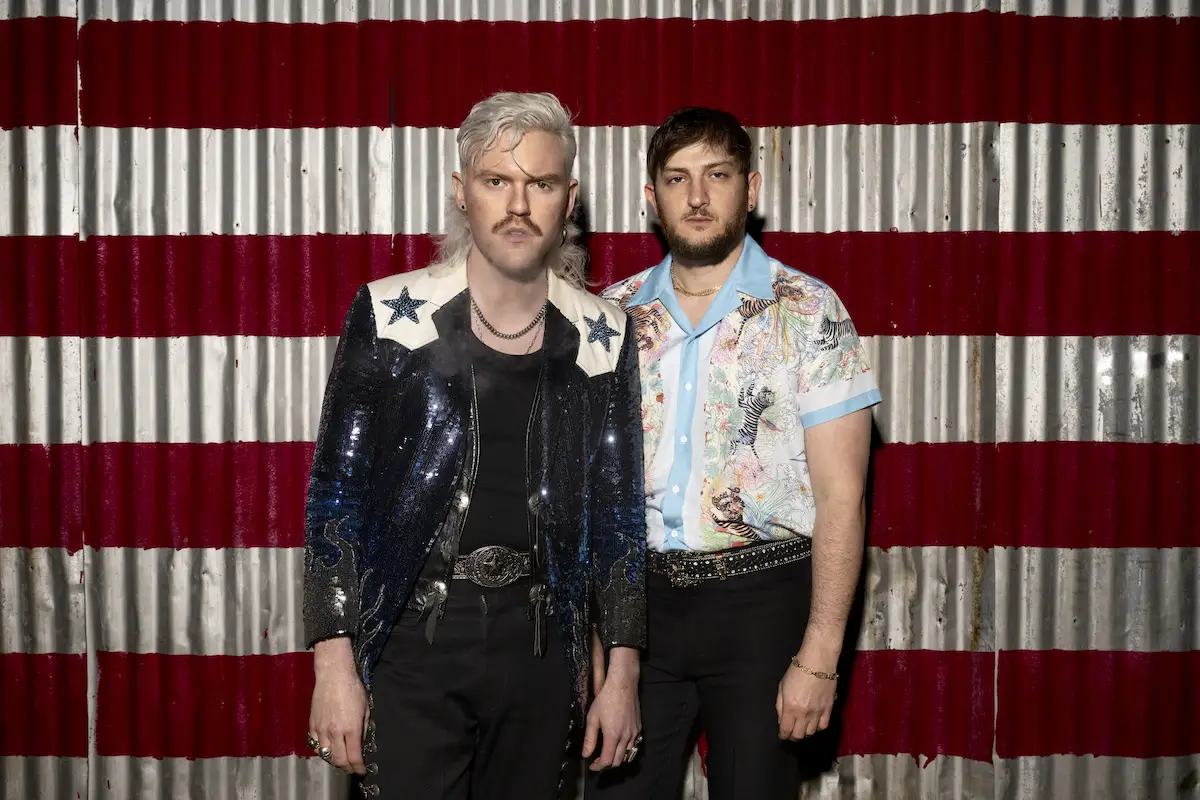 Often times we all get the sense we are running on fumes. The work, titled just that, "Runnin' on Fumes," is about burning oneself out until they have nothing left. In this gig/hustle culture, many of us find we are juggling multiple tasks just to get by. The gritty rock sound adds to the track's grind mentality.
Me Nd Adam close things out with "Another Day in Paradise," a track that compels with its country charm and honest message. It's a narration of getting through the day despite the turbulent ups and downs; it's "just another day in paradise."
Atwood Magazine dove into Me Nd Adam's sophomore album with the Texan twosome, discussing the project's name, inspirations and much more.
Me Nd Adam are heading on tour in early October. Tickets and more info are available at mendadam.com!
— —
A CONVERSATION WITH ME ND ADAM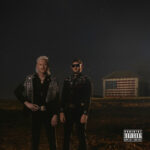 I love the name Me Nd Adam! Is there significance behind your band name?
Adam Walker: The project started when Vince and I wrote our first single "Foolish Lover." Before its release we'd play the song for friends at parties and they'd be like, "y'all should put this out!" So we wanted to release the song but didn't have a band name. When people would ask Vince what he was working on he'd always say, "Me and Adam are working on putting out our first single but we can't think of a good band name" – and just like that, the project named itself.
You are known for your emotive, heartfelt anthems that possess a classic sound reminiscent of Tom Petty and Bruce Springsteen. How was your musical quality concocted?
Adam Walker: While we find this question flattering, to be mentioned in the same sentence as some of our heroes feels absurd. At some point, we tried to identify our musical style and concluded that it's a fusion of Bruce Springsteen and blink-182. It seems that what connects songwriters like Petty and Springsteen with bands like Blink is their ability to tap into the emotions of generations with heartfelt, relatable lyrics presented over fun pop anthems. When presenting difficult topics in songwriting and recording, we find it useful to employ key, speed/BPM, and melody techniques that contrast with the emotions conveyed by the lyrics. The song "Born in the U.S.A." is not a happy song, but it gets the people going. We create honest music that fosters connections while still aiming to have fun. Although we often fall flat, we hope that someone, somewhere can find meaning in our music, whether that's joy, companionship, sadness, or self-destruction.
Regarding your new album, American Drip, Pt. II (ADP2) you state, "On the music side, we made an effort to utilize more organic instrumentation, dialing back the electro-pop elements that decorated ADP1." What led you to make this sonic evolution?
Adam Walker: Instead of trying to make a "hit," we started making music that's more like the music we actually like.
The offering is a true quest for self-discovery and the opening track "What Are You Waiting For?" expresses this idea beautifully. Can you explain the meaning in more detail?
Adam Walker: I have a tendency to let myself get stuck. Life is a series of turnkey moments that arise based on the decisions we've made previously. In order to keep moving forward you have to move beyond the eddy lines and back into the river.
"Runnin' On Fumes" explodes with an edgy rock sound; how was the style developed?
Adam Walker: Looking to get some fresh perspective and energy, we reached out to our buddy Max Frost, a fellow Austinite and musician. He came by our studio and we got the majority of the song written in a day. I've found that my favorite songs we make tend to come together the easiest and fastest.
The album's final track "Another Day in Paradise" displays a different side with its smooth Americana sound. Can you tell us more about it?
Adam Walker: For the closing track of American Drip, Pt. II, I wanted to write the "answer" to the opening track of American Drip, Pt. I. So I like to think of "Another Day in Paradise" as a sibling to "Living the Dream."
Besides the artists I mentioned earlier, who are some of your big influences?
Adam Walker: Recently we've been listening to Whitney and $uicsideboy$.
You landed a direct support slot for The Killers' 2022 New Year's Eve party at The Cosmopolitan in Las Vegas. What was that experience like?
Adam Walker: That was surreal. We headlined two of our own shows in Austin on Dec 29th and 30th, then flew to Vegas for the 31st. It was a real whirlwind. Brandon and Ronnie (of The Killers) and their whole crew are the nicest people.
What's on the horizon for Me Nd Adam?
Adam Walker: We're working on a deluxe release of American Drip, Pt. II and hitting the road, come see us!
— —
— — — —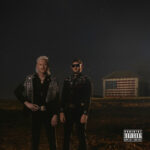 © Rob Loud
:: Stream Me Nd Adam ::
---