Five piece LA band City City have been known to captivate audiences through personal interaction with the crowd, with each other, and with their music. Watching them perform is like seeing into a new, technicolor world, where the energy is always high and you always feel like dancing.
With their second music video release, I want to weigh in, both as the band's manager and as an Atwood Magazine contributing writer, on the dual nature of City City's song, "Moving Through Life."
I've been close to this song for awhile now, and have gone through a lot of emotions while watching it develop, whether through live shows or hanging out with the band. For me, "Moving Through Life" captures the essence of City City's entire debut album: A pull between nostalgia and an urge to move forward, detailing a tipping point between complacency and restlessness, and how, as we grow older, we seem to be more and more on autopilot, simply going through the motions, simply moving through life.
Listen: City City [album] – City City
In the first half of the video, the white, geometric, jumpy movements of the band members reflect this angst. Suddenly, color comes into the video, both physically and symbolically, showcasing a scene full of playful energy and boundless optimism. The members are able to move around and interact with each other. Their world is now full of hope, color, and a reminder that the drab drudge of life can be broken open, creating something new and beautiful.
Just as moving through one's actual life is easiest done with the help and talents of others, so this video was filmed. City City worked with local LA director Reed Hall Clément, who filmed and directed the crazy color fight. Keeping with the tune of hometown talent, LA blog Free Bike Valet premiered the video for the band on Friday 8/28, just in time for me to use the new #NewMusicFriday hashtag!
Learn more about City City online at citycitymusic.com
You can follow City City on Facebook, Instagram, and Twitter.
City City – City City
Listen to City City's debut album here: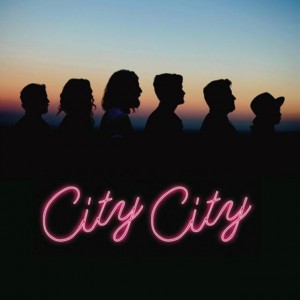 https://open.spotify.com/album/5s06DEVL28Xhex2RQ8WWWx
Liz Wood is band manager for City City