Recommended If You Like: Nickel Creek, Ha Ha Tonka, River Whyless, Avett Brothers
Having a sold-out show in Chicago isn't that difficult to do — especially at historic venues in cultural epicenters of the city such as Thalia Hall; but playing two nights in a row, with one night being sold-out, and the other on the coattails of being sold-out… that's a bit more of a feat. Brooklyn-based bluegrass band, Punch Brothers, didn't seem to have an issue giving the crowd their money's worth on their second time taking the stage on Saturday night.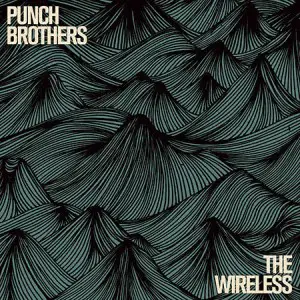 There's a saying that's something around the lines of "when one door closes, another opens," and from the way frontman and mandolin player Chris Thile tells the tale of how Punch Brothers came to be, that's exactly what happened. Born out of mutual heartache and "too much whiskey," Punch Brothers have released four successful albums, and two strong EPs since their inception in 2006, and they don't seem to show any signs of slowing anytime soon. Let's just say thanks to whoever those individuals were who broke their hearts, because the modern-style of bluegrass Punch Brothers had the crowd dancing to is something electrifying — is electro-bluegrass a thing?
For this tour, the group of five crowds around a single mic. It's reminiscent of old-time radio shows, similar to the style of "Prairie Home Companion," where the entire show is done off of one microphone. Whether the group was just trying for a challenge or wanted to go for something different, it worked. Instead of having five separate balls of energy, it was more like the microphone was the center of the sun, each member brought their A-game in performance and musicianship, and the product radiated at a force comparable to the sun throughout the entire venue.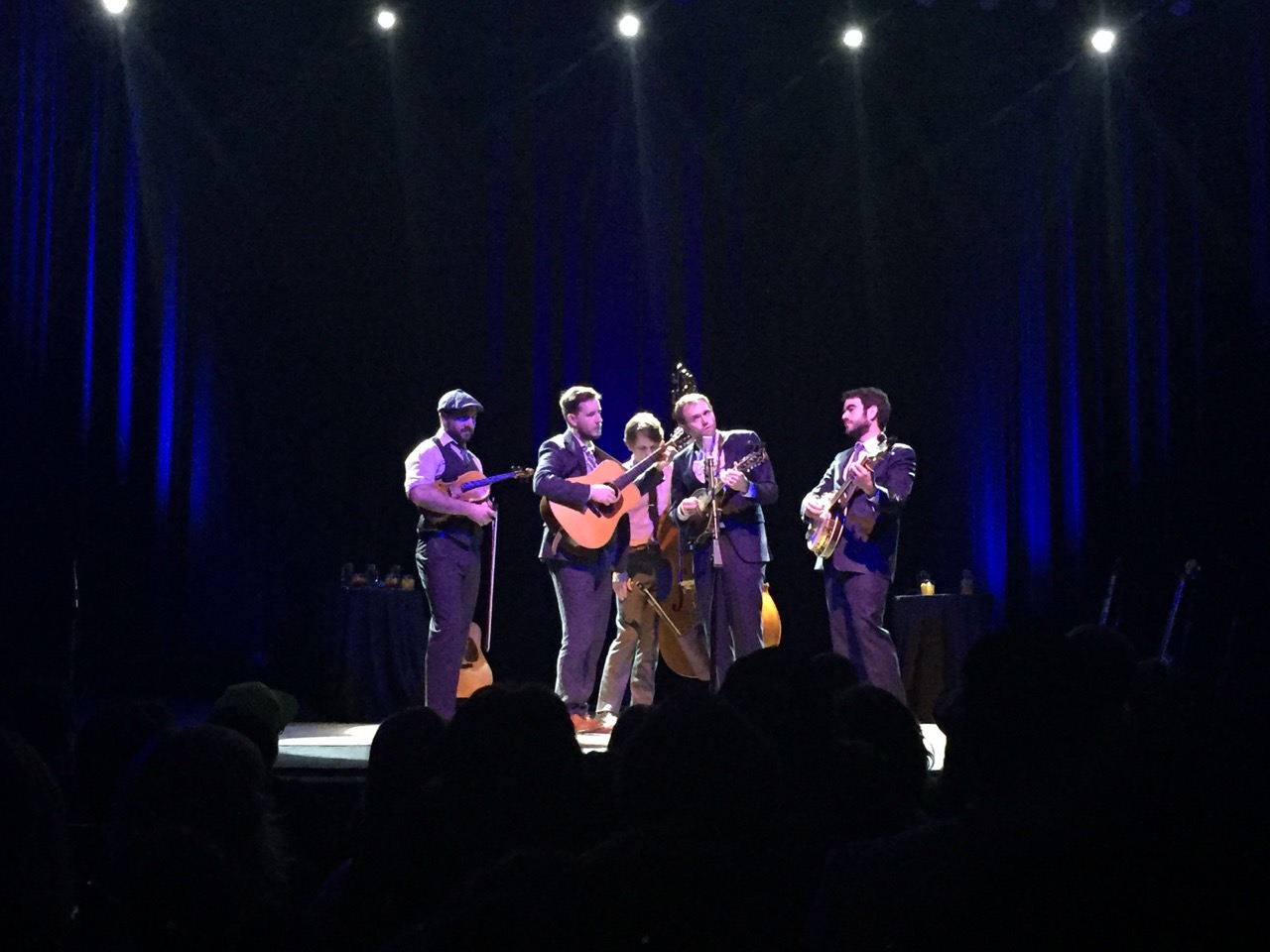 As the group approached that center mic, Thile blew kisses to the audience, as if to apologize for the seven minute delay, but all was forgiven as the opening strums for "In The Lights" were played, and Thile's haunting voice began to fill the old opera house.
Besides their pure energy, something else that really stuck out with Punch Brothers' show was how well the entire group connected with the audience. So much bantering, paired with telling stories from their day in Chicago (which included the musician who opened the show, Gabriel Kahane, getting shat on by a bird at the Cubs game), and the pure passion for the music that the audience displayed. During the chorus in "This Girl," Thile actually stopped singing for a few measures, and let the audience take over. After the tune, he admitted, "That's the first time I've ever felt confident enough to actually stop singing. Well, only in Chicago!" Followed with another round of blowing kisses out to the crowd.
Watch: "Sleek White Baby" – Punch Brothers
[youtube=https://youtu.be/zb9din5BxwI?t=0s]
---
Some bluegrass shows can be questionable — will it be overly-twangy, or bearable? With Punch Brothers, it's neither. You'll find a variety of bluegrass styles, Thile's incredible vocal range, and features for each musician. There was never a dull moment; even on eight minute instrumentals. You could say it's beyond bearable, and actually pretty enjoyable.
So if you appreciate bluegrass, add Punch Brothers to your must-see list. You don't have to be familiar with their music specifically to have a great time, and it's always incredible to spend a night with an overwhelming amount of talent in the room.
Punch Brothers 2016 Tour Dates
6/12 – Huck Finn Jubilee – Ontario, CA
6/17 – Telluride Bluegrass Festival – Telluride, CO
6/24 – Kennedy Center Concert Hall – Washington, DC
6/25 – Kennedy Center Atrium – Washington, DC
7/5 – Oregon Bach Festival – Eugene, OR
7/31 – RockyGrass Festival – Lyons, CO
8/3–5 – Blue Note Tokyo – Tokyo, JAPAN
8/8 – Perth Convention and Exhibition Centre – Perth, AUS
8/9 – Queensland Performing Arts Center – Brisbane, AUS
8/11 – Adelaide International Guitar Festival – Adelaide, AUS
8/12 – City Recital Hall – Sydney, AUS
8/13 – Melbourne Recital Centre – Melbourne, AUS