Maisie Peters re-enters our airwaves making the zeitgeist poetic with the catchiest and sweetest love song we didn't know we needed, "Maybe Don't" Featuring JP Saxe.
— —
Listen: "Maybe Don't" feat. JP Saxe – Maisie Peters
---
Having your heart broken changes you. It takes away the optimism of the perfect love story so many of us had while growing up. It makes you afraid to let yourself have something that feels good because you now know from first-hand experience how quickly good can turn to bad. It takes a special person to break down that wall and to give you a reason to face your fears; a reason to actually believe that this time, your heart isn't going to break. Maisie Peters wraps up this feeling with the catchiest and sweetest love song to mark the start of fall and the end of 2020, "Maybe Don't" featuring JP Saxe.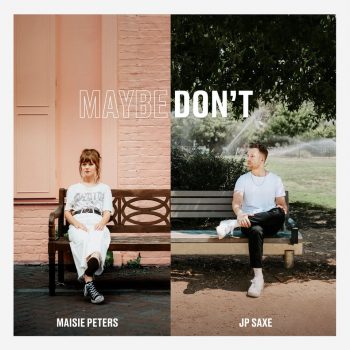 "Maybe Don't" starts sharply and sweetly with Peters and Saxe harmonizing us into an introduction of the cheeky chorus.
I said I should hang up the phone
You said, Maybe Don't
And I Think I should go
you said maybe don't
cause I run from the things that I want the most
you said I get that's what you do but…
Peters' vulnerable and smooth-like-butter voice takes over in the first verse explaining the slippery slope of catching feelings and wanting to run before you get hurt.
We should never speak again
because I like you
and lately it's been only getting worse
So we should never speak again
because I want to
I've run through every outcome
And in every one I'm hurt
Oh I hate surprises,
But you surprise me
Saxe takes over with his verse; the verse convincing his other half that they are in this together. His vocals are incomparable, so sweet and soft, but sharp and strong at the same time.
I'm hoping I could get a word with your expectations
Cause they don't seem to be based on you and me
You been making group decisions about us without us
Tell me what I'm going to say and let me edit
I think it could be different if you let it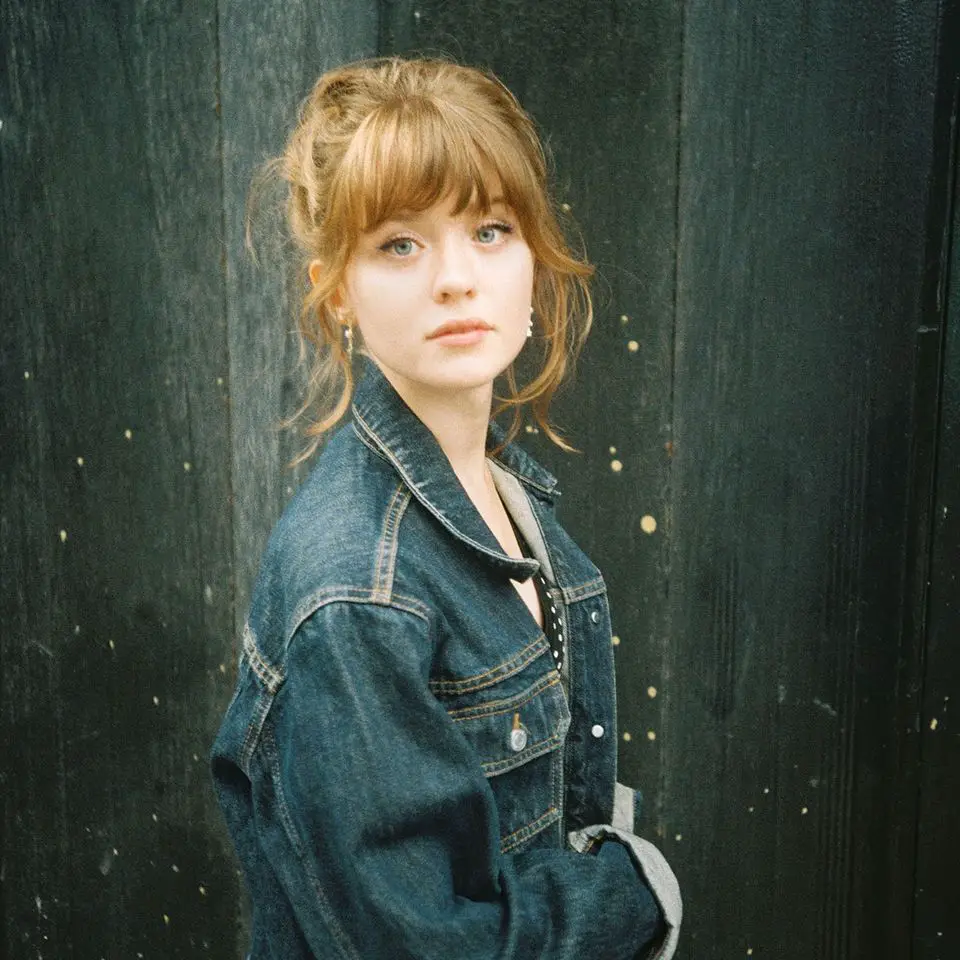 Typical in Peters fashion, she breaks it down in the bridge with incredibly honest and iconic words.
This is just a heads up
I mess people's heads up
Only cause I'm scared of losing mine
If you could be less honest
Take a couple less boxes
I could sabotage this and still be justified
How many times have things been going good in a relationship and you think "Well if they just do one thing wrong I could end it and get out not feeling hurt." How Peters' managed to put that into lyrics is what makes her the incredible storyteller that she is. The outro brings the chorus back in with a celebratory culmination of the story coming to a happy close.
I said I guess that's what I do but the more I think it through
Im not saying that im wrong but you may be right
And im running out of reasons to push you aside
I run from the things that I want the most
You said I get that's what you do but maybe don't
"Maybe Don't" is the catchy-pop love song we didn't know we needed. True to Peters' style, it's sweet, smart, and gets stuck in your head on a loop, willing you to press replay and live it all out again.
— —
Listen: "Maybe Don't" feat. JP Saxe – Maisie Peters
— —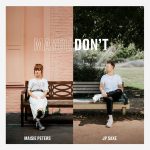 ? © Alejandro Pena
:: Stream Maisie Peters ::
:: Stream JP Saxe ::