Atwood Magazine's Viewfinder column revolves around music videos, and how a piece of music is synergistically enhanced by well-produced visuals.
— — — —
The past decade has seen a massive growth in the number of people discovering new music via the internet. As the attention of younger listeners shifted away from television and radio, these traditional media outlets saw a concomitant decrease in relevance in the musical zeitgeist. The internet has proven a fertile ground for incubating new talent, allowing fans to connect with artists via social media, or to watch performance videos in lieu of attending live concerts.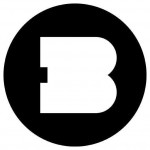 In 2003, French journalist Christophe Abric (aka Chryde) started a website called La Blogothèque, but it wasn't until 2006 that the project took off. Working together with filmmaker Vincent Moon, the pair started shooting experimental performance videos and uploading them online, launching a project that came to be known as La Blogothèque's Take Away Shows.
Since then, La Blogothèque has continued to produce intimate performance videos, garnering millions of views on their most popular uploads. They have worked with countless artists and musicians, and even expanded their oeuvre to include longer concert films in their Soirée de Poche series. In the decade since its inception, La Blogothèque's videos have gone on to spawn other similar YouTube channels featuring stripped-back performances, and the website has now expanded into a music and TV production company.
Although Moon has since left La Blogothèque, his style of shooting still permeates the cinematography of their videos. In an interview with The Attic, Moon explained that he preferred to shoot in one take as much as possible, and often with no rehearsals in order to put the artists out of their comfort zones. The videos are almost always shot outdoors or in public spaces, juxtaposing beautiful locations with shots of people going about their everyday lives. Despite the project having been around for more than a decade, their videos have not lost any of their original charm, and still retain an authentic sense of intimacy.
Perhaps no other artist is as representative of La Blogothèque's creative evolution than French four-piece Phoenix. La Blogothèque has a long history of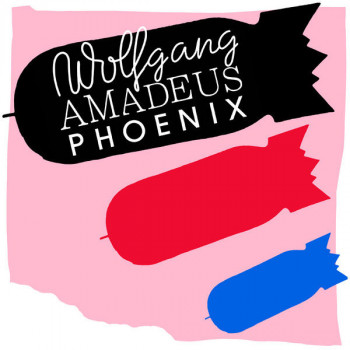 collaboration with the band, shooting three sessions with Phoenix to date for their most recent albums. The first of these Take Away Shows was shot in October 2009, off the heels of Phoenix's hugely successful fourth LP Wolfgang Amadeus Phoenix.
The videos from the 2009 Take Away Shows see Phoenix performing their hits "1901," "Lisztomania," "One Time Too Many," and "Long Distance Call" in the heart of Paris, surrounded by tourists. In "1901," the band set up in the bustling Trocadero Square, with the Eiffel Tower in the background, while in "Lisztomania," the band jumped onto a tour bus and proceeded to entertain the passengers. The videos were shot in a raw, rough and ready style that characterized early La Blogothèque videos, seemingly on the spur of the moment, although Chryde revealed in a blogpost that the shoot had taken eight months to arrange.
"1901" A Take Away Show – Phoenix
---
"Lisztomania & One Time Too Many" A Take Away Show – Phoenix
---
When Phoenix's 2013 album Bankrupt! was released, they teamed up with La Blogothèque again, this time creating a Take Away Show of four performances spliced together into a twenty minute video. Directed by Colin Solal Cardo, the locations in this second Take Away Show were no less impressive than the first.
The video was produced in partnership with the administration of the Palace of Versailles, and three of the four performances take place on its grounds. Particularly breathtaking is the band's performance of "Entertainment," which was characteristically shot in a single take, but this time with the use of a drone in the empty gardens of Versailles at dawn.
Watch: "Take Away Phoenix" 
---
The latest video collaboration between La Blogothèque and Phoenix was released in July 2017, featuring a performance of the song "Ti Amo" off the album of the same name. In sticking with the overt Italian references and Italo-disco sound that run throughout the music, this video was shot in Teatro Bibieno, Mantova in partnership with Google Arts & Culture.
Again directed by Colin Solal Cardo, the video was shot in one continuous take in 35mm film, featuring extras who were local people from the town. As Chryde writes in a behind-the-scenes blogpost, the video shows lead singer Thomas Mars playing a tour guide who abandons his tour group to sing on stage with the other band members.
Watch: "Ti Amo," Live in Teatro Bibiena, Mantova
---
With video collaborations spanning three of Phoenix's most recent albums, the relationship between Phoenix and La Blogothèque is almost as old as La Blogothèque itself. Over the past decad e, La Blogothèque's videos have evolved from charming lo-fi creations into highly produced pieces. Rising from humble beginnings, with one man behind the camera, their work has grown into larger productions and partnerships without sacrificing the inimitable intimacy that made their videos so captivating in the first place. In the process, they have elevated performance videos into an art form.
— — — —