Get to know Atwood Magazine's writers in our special column where they become the interviewees, sharing their personal playlists and talking about their experiences covering music!
---
Leading with creative curiosity and an ardent love for music, Rachel Min Leong blends experience and feeling in her writing. Forever honing ways of seeing and receiving, music journalism has been an outlet of expressive escapism – one venturing deeper into the musical cosmos.
Stream: Atwood Writer's Playlist: Rachel Min Leong
---
Meet Our Writers: Rachel Min Leong!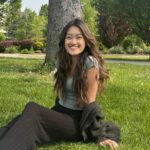 Where are you from and where are you based?
Rachel Min Leong: I'm originally from Singapore, and I'm now based between Bordeaux and London.

How did you get into music writing?
Rachel Min Leong: I've always loved to write, and I love being around music in any way I possibly can. I used to gig and do open mics pretty regularly back when I was in university. I write my own songs too! So music journalism just always seemed like the perfect synergy of all these things that I love – I think that my experience in that also does give an edge to the way I receive music, and I hope that comes through in my writing.
On how I officially got started with music journalism, I just cold-pitched publications that I loved and asked if I could write for them! I always loved reading Atwood way before I ever wrote for them so getting to do this has been a really big milestone in my writing journey and overall such a treat.
Who was your very first concert, and who have you seen most recently?
Rachel Min Leong: My very first concert was Guns N Roses. I think that's a pretty cool first concert! My dad brought my brother and I to their Not In This Lifetime tour, so it was the original lineup and everything. It was really special.
Most recently I got to see Adam Melchor at Moth Club in London. It was a really intimate gig (those are definitely the best) and it was so so good. The songs on his last album hit close to home – and I got to interview him for Atwood a couple of months prior too, so getting to hear them all live was a really emotional and meaningful experience. Adam's such a good performer and he carried the whole thing just him and his guitar. I also met a bunch of the other fans and everyone was so nice – it was just good vibes all around. It's really magical when an artist creates a community like that.
Who are two or three of your favorite up-and-coming artists right now?
Rachel Min Leong: I really love the London music scene right now, and I'm really loving Joy Crookes and Olivia Dean at the moment. I admire how authentically they carry themselves in their music. Joy Crookes, especially, embeds a lot of her heritage into the sonic and visual aspects of her music, and I love that. Olivia Dean is just a real, woman powerhouse. On top of all that, they're doing so much for me in terms of what it means to be a woman of color in today's day and age – which I really relate to, and it's something I value in my own life as well.
What's something you've learned from working as a music journalist?
Rachel Min Leong: I think it's given me a lot of confidence in my writing, which has been everything to me. I've recently got to interview some of my favorite artists too, and that's really allowed me to just indulge in curiosity. To strip everything back, and just enjoy connecting with other humans- simple as that. And I think that's something that's bled into the way I see creativity as a whole too. Not to take anything too seriously and letting yourself go with the flow, because that's when creativity flows the best.
But music journalism in general has added immensely to the way that I enjoy music in my own time, and it's breathed new life into the music I love – new and old – it's just enhanced my love for music as a whole, for sure.
What're your favorite moments covering music? Can be from interviews, reviews, in-person events/shows, anything.
Rachel Min Leong: There are so many! I love interviewing artists, it's so rewarding and fulfilling in general, getting to chat with them about music and hear about what inspires them, their creative processes, and their philosophies on creativity. I'm a fan of all the artists I've spoken to, and I'm so grateful to have this platform to be able to connect with them and dive deeper into some of the layers behind their work.
It's rewarding because every interview is so different- it's fun to just see where a good conversation can take you. I had the most empowering conversation with Ella Vos about women in music, and she shared her Animal Spirit Cards! Another highlight was speaking to Matt Corby – I was actually so starstruck during that interview because I'd been a fan for years, haha! But he was so lovely and we ended up talking about social media and the role it plays in how we consume music nowadays. It was so interesting to pick his brain about the topic. I'd also been a longtime fan of Corey Harper when I chatted with him, and it was about his debut album of all things- so that was huge for me. We just gushed over his influences and the London music scene, it was great haha. It's stuff like that that's really fulfilling for me as a journalist, and I hope it is- not just for the readers but for the artists too in some way!
It's also really humbling for me to get to receive these little snippets of moments in their musical journey. Through what they share and talk about, it's so inspiring and so special.
If you could ask one question to any artist or band, who would it be and what would you ask?
Rachel Min Leong: I'd literally just want to ask Jeff Buckley about life, I feel like he had the most interesting mind and ways of seeing and creating.
What are you most looking forward to this year, music-wise?
Rachel Min Leong: I've got a couple of gigs I've lined up to go to this year, I'm really excited for those! I've got my tickets for Matt Corby in the fall, and I'll be going to John Mayer's acoustic solo show. I couldn't be more ecstatic about that. He's the reason I got into guitar, so I already know this is going to be the best night of my life. I got the tissues ready, haha!
Can you please explain why you chose the top 5 songs on your playlist?
Rachel Min Leong:
"Edge of Desire" – This was the first song I ever heard that truly just blew my mind. Something about the guitar riff and the special feel that it has, it's definitely the reason I got into guitar the way that I did.
"Compromises" – Not-so-subtle plug but this is my little passion project that I wrote and released with my friend Ryan! We're currently working on others but this was the first and a really special experience for me on my musical journey.
"Stubborn Love" – For me, this song is about taking risks and jumping in at the deep end, which I love. It also has that quality in the recording that feels very raw and vulnerable, it captures what I love so much about listening to live music.
"Angel" – I like to say I grew up on '80s rock, so there's something really comforting about this to me. They never get old!
"Landslide" – A classic! Absolutely love Stevie Nicks' songwriting, and this song has seen me through lots of milestones in my life, it takes on a new meaning every time.
— — — —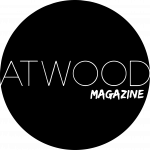 Connect to Rachel Min Leong on
Twitter, Instagram!
 © 2023
:: Stream Rachel's Playlist ::
---