Some of the best songs are those that take a benign subject and look at it through a new lens. Queen once paid homage to bicycles through their song "Bicycle Race," and today Saw Tooth Wave does it again through his debut single "My New Bicycle," a powerful and carefree ode to what has often been one of childhood's defining moments: That shiny new bike.
People love control
so come and take a hold of me
Until then I'll be here
patient for your sympathy
I'm gonna break my back to show you tricks
I've got a lock and chain that you can't pick
My new bicycle as good as any one you've seen
Listen: "My New Bicycle" – Saw Tooth Wave
[soundcloud url="https://api.soundcloud.com/tracks/314348212?secret_token=s-C8fy9″ params="color=ff5500&auto_play=true&hide_related=false&show_comments=true&show_user=true&show_reposts=false" width="100%" height="150″ iframe="true" /]
---
Atwood Magazine is proud to be premiering "My New Bicycle," the lead single off Saw Tooth Wave's upcoming debut EP Ghost. The moniker for Los Angeles based musician Cris Cordero, Saw Tooth Wave introduces himself with a song that rides the line between synthpop and indie rock: An eclectic mix of The Cars, Nirvana, and The Strokes inform the infectious bounce and die-hard crunch of "My New Bicycle."
"The song is about a feeling more than any specific subject," explains Saw Tooth Wave. "It's about those days that I think everyone has, but probably not often enough: Care-free days where everything seems to fall into place and nothing is wrong. Days when you feel like a kid with a new bike."
Everything seems to fall into place and nothing is wrong. Saw Tooth Wave captures blithe ecstasy in clever, self-aware lyrics and heavy-hitting guitars that meld seamlessly into the surrounding synth lines:
All I have is myself
The rest I put up all for sale
Collect the pennies that I find
My brand new bike, my brand new life
There's a certain defiant attitude about "My New Bicycle" that makes it all the more alluring: Saw Tooth Wave exudes an almost punk-like demeanor in his performance. There's a nonchalance about his vocal inflection that is effortlessly cool, drawing us closer to the artist as the song progresses.
My new bicycle as good as any one you've seen
All the kids in town
are coming down to ride with me
How I wish everyday could be like this
I'm taking all the shots that I can't miss
My new bicycle as good as any one you've seen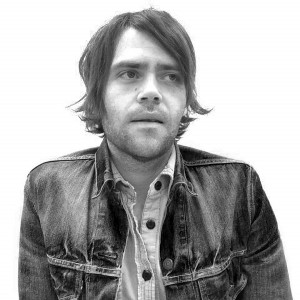 The way Saw Tooth Waves basks in the moment, it almost makes you want to grab your handlebars and go for a ride. It is this ability to magnify something simple and altogether innocent – the childhood cheer of a new bicycle embodying the euphoria of a warm, sun-shining day – that makes "My New Bicycle" a truly standout debut. Saw Tooth Wave revels in that internal and external satisfaction through to the song's final guitar riffs, leaving us lost in nostalgia with a smile on our faces.
If "My New Bicycle" is any indication, Saw Tooth Wave's debut EP Ghost – out later this month – is sure to be a fiery piece of indie rock resilience. Connect with Saw Tooth Wave below, and stay tuned for more from this brand-new artist.
— — — —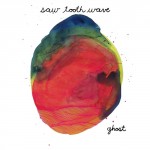 cover © 2017