There's a dazzling, raw warmth to the acoustic songs on Noble Kin's new album that speaks to our core, vulnerable humanity.
— —
There's a dazzling, raw warmth to Noble Kin's acoustic songs that speaks to our core, vulnerable humanity. Taken from his new album Let the End Times Roll (independently released November 9, 2018), the tracks "Cure for These," "Learned You How" and "The Only One" resonate with intimate depth and heavy weight as they bookend a record with an "underlying theme of existential dread."
The alternative folk project of Brooklyn-based songwriter Keith Polasko, Noble Kin runs the gamut in terms of sounds and influences. Inspired bits of hard rock roar alongside stirring psych-pop on the ten-track Let the End Times Roll, which takes listeners on a journey through human history, reflecting on individual and scaled-out moments. The majority of the record is performed by a full band and driven by punchy electric guitars (courtesy of bassist Craig Polasko, drummer Harry Keithline and keyboardist Reed Black) — but ultimately, it's the album's beginning and ending songs that truly shine the brightest.
The album opens with the somber melancholy of "Cure for These," whose humility is balanced by the bright charm of Polasko's acoustic guitar and a bed of sweet background vocals. It's a stirring entrance that sets the overall record's tone while also awakening our affection – pulling us in toward the artist and this story of trying, inaction, and failure.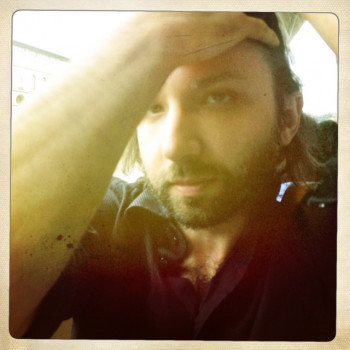 Penultimate track "Learned You How" beams with an upbeat rhythm that pushes forward. The line, "Have you ever noticed how all of your friends keep getting older, while you stay the same?" rings out in the first verse, imploring us to listen closer as a tale of purpose, place, change and stagnation unfolds. Polasko's voice is a rough whisper throughout this endearing track, perfectly encapsulating the words and ideas he so passionately sings.
Noble Kin's album closes poignantly with "The Only One," a raw and moving requiem full of vivid poetry and bittersweet grace. Stripped bare, the song presents Polasko and his acoustic guitar with minimal production and little compression; it sounds as if it was recorded in one single take, late at night in the serenity of one's own house. Cryptic and confrontational, the song inspires harsh self-reflection. It's incredible that a song so bare can feel so powerful, but this is the magic of Noble Kin's acoustic majesty: The artist demands the most of us when it's just us and him in a room, with nothing else in the way.
Acoustic music is deceptively difficult to get right, but Noble Kin has proved his talent in "Cure for These," "Learned You How" and "The Only One." Dive into these songs and the alternative folk artist's album in our interview below!
Stream: Noble Kin (acoustic songs)
MEET NOBLE KIN
Atwood Magazine: Out of everythign on Let the End Times Roll, I loved the acoustic songs the best – "Cure for These," "Learned You How," and "The Only One." Could you offer a little bit of background on the inspiration for those three songs?
Noble Kin: Sure. I write songs under the influence of specific events and personal feelings because it's unavoidable, but I endeavor to keep the narrative vague. The lyrics are semi-fictional escapes as opposed to factual confessions. I guess you could call them 'mentality snapshots.' The voice is often a character other than myself and I try to allow the lyrics to comfortably exist within the melody and mood of a track usually at the expense of interpretive clarity. It's also fascinating to find out what other people's interpretations continue to reveal about the songs instead of being stuck with one meaning set in stone.
How do you go about devising these acoustic songs? What inspired you to take an acoustic approach to those tracks when much of the album is more electric and built-up?
Noble Kin: Those songs didn't want to be built up. We tried it but stripped everything off of them during mixing. We actually re-recorded "Learned You How" after abandoning a rock version. Turns out they had something super intimate to communicate and that was better achieved in an acoustic setting. Same story for the rock tracks, which are simply more effective all dressed up.
You start and end the record with bittersweet acoustic numbers that to me recall the likes of Wilco, etc. Why bookend your album in this way?
Noble Kin: We thought it would be best to start off quiet with an introduction to the album's underlying theme of existential dread and then go full cathartic face-melt for a bit and then wind everything down gradually, more or less envisioning the end of the album as a lazy summer evening porch jam. We even considered throwing on some cricket chirping to close out the last track but eventually decided against it. The arc is wake up, freak out, calm down, go to bed.
Who is Noble Kin? How would you introduce the band to a brand new listener?
Noble Kin: So the band name is taken from the concluding phrase of an ancient folk song sometimes called "Matty Groves" as kind of an homage to the vast amount of popular music that came before us. Along the same line, in addition to making new material we also frequently reference music of the past purely out of respect and love. We want our songs to be casually enjoyable and to feel familiar while leaving open the option to dig deeper into their mysteriousness.
— —
— — — —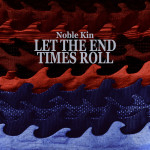 :: Stream Noble Kin ::