Recommended If You Like: Cage the Elephant, Cold War Kids, The Black Keys, Young the Giant
We all have blood on our lips from time to time: Shameful evidence of misdeeds and mistakes that we can't take back or make right. No one is perfect and does good 100% of the time, but as long as we strive to do right and constantly improve upon ourselves, we can seek forgiveness and hope to move past our errors. Fritz Montana capture human imperfection on "Blood on My Lip," a passionate admission of faults and flaws driven by raucous guitars and sheer, untethered energy.
I pulled her close and I gave her a kiss
it was her teeth that put blood on my lip
and I was so drunk I didn't know that she bit
until I tasted blood in my mouth
Listen: "Blood on My Lip" – Fritz Montana
---
Atwood Magazine is proud to be premiering "Blood on My Lip," the latest single off Fritz Montana's upcoming debut album Father Mother Sister Brother (independently out 6/30/2017). The San Francisco-based indie blues rock trio of Matthew Hagarty, David Marshall and Kevin Logan sound like a cross between Cold War Kids and Cage the Elephant on their latest release as they bemoan their follies through raw, bluesy garage rock and humbled, confessional lyrics. Making music together since 2013, Fritz Montana have dedicated themselves to making "heart-melting soulful jams," and damn if that's not a great description for "Blood on My Lip."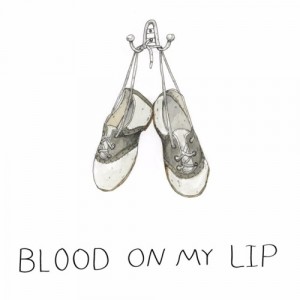 A lone electric guitar riffs through chord changes in the song's introduction as Fritz Montana set the scene. The music feels straight outta Nashville, though the band hail a decent amount west of Tennessee. Guitarist/vocalist David Marshall howls over his axe as he admits to having betrayed his girlfriend and the subsequent fight they got into – all due to the blood on my lip caused by the other girl.
I've got a girl, she found out about this
it was my deceit that put blood on my lip
and we started holding hands
and we ended with fists
both took me to the ground
Marshall sings alone for well over a minute; the story is an important element to the song, and by keeping other instruments at bay, Fritz Montana force us to listen to Marshall's words. It's hard to have sympathy for those who cheat – self-control and inhibition aside, the act of betraying someone you supposedly care for is damning in and of itself. We should not condone such actions, and indeed Marshall does condemn himself; he knows he's in the wrong, and that there's little he can do aside from owning up to his own faults – which he does in the chorus, pleading for forgiveness and acceptance because he's "just a man."
I'm just a man
I try the best I can, oh brother
I make mistakes now and then
I'm just a man
forgive me the best you can, oh lover
I'm gonna break your heart again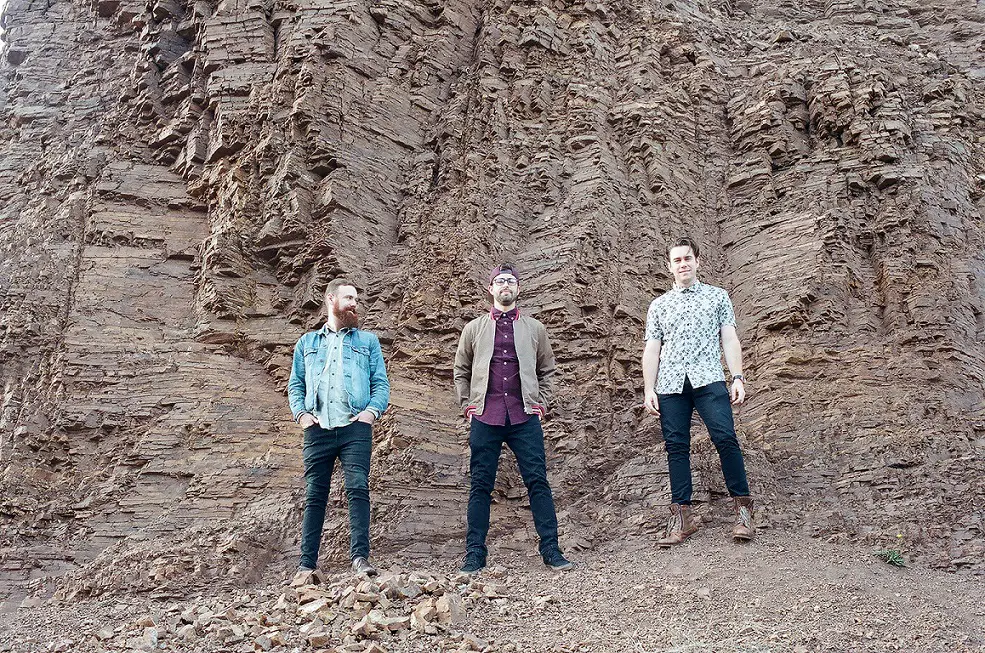 It's the ultimate excuse in the book: Nobody's perfect! But Fritz Montana aren't trying to inspire a lecture on societal misogyny, gender biases, and double standards; rather, theirs is an observation of human imperfection. We are perfectly imperfect, as I like to say – and the 'blood on one's lip' image is an ideal metaphor to drive the point home. "This is a song about accepting ourselves for who we are, acknowledging the bad we may do, and asking for forgiveness," remarks Fritz Montana's David Marshall. "No one is perfect, and this song is meant to capture that. What inspired this song was thinking about all the ways that someone can get blood on their lip. People lie. They cheat. They steal. People we love do these things. And we still love them."
I lined it up and I took a sniff
it was my drugs that put blood on my lip
and I was so high when I started to lift
I never want to come down
I pulled her close and I gave her a kiss
it was my lust that put blood on my lip
and I was so drunk, I didn't know that I bit
until I tasted blood in my mouth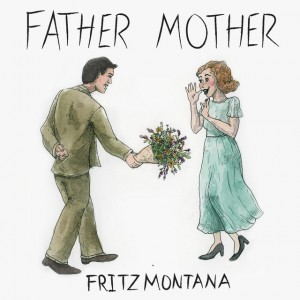 Life isn't black and white, but there is right and there is wrong, and it is human nature to not always be right. In fact, often times we will be wrong, or do bad things. As discussed in our FAIRCHILD "Neighbourhoods Pt.2" premiere published earlier today, "We must be held accountable each and every day… We are all capable of deceipt and lies – of hurting others." Fritz Montana's examples may be extreme, but their song's message rings true for every single person, because we are all guilty of something. We all have blood on our lips from time to time, but it's how we deal with ourselves, our actions, and the ones around us that determines if the blood stains, or if it washes away.
Fritz Montana are one act you don't want to miss. The band push boldly past their limitations on "Blood on My Lip," asserting themselves as a raw, gritty rock act fueled by heart, soul, tears and lust. As if their music and message weren't enough, Marshall seals the deal at the end of the song with a roaring guitar solo that brings it all back home.
Fritz Montana's keen grasp of dynamics and melody, alongside compelling lyricism that draws us ever closer, make them a deserving artist to watch this year. Get a head start on Father Mother Sister Brother, which the band calls "a record about the connections we make in life," by checking out Father Mother, Fritz Montana's recently-released four-track EP (1/27/2017) and the lead-in to their upcoming full-length debut. You can further support the band via their socials below, and by sharing their music with friends, family, and anyone who will listen.
— — — —
cover © Fritz Montana
:: Listen to More Fritz Montana ::