Number One Popstar explores the lives of the rich and famous with a more honest lens on "TV," detailing the ugly truths that lay just under the surface of the glam lifestyle.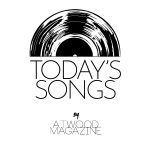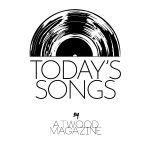 Listen: "TV" – Number One Popstar
---
The glam of fame is a topic heavily explored, usually done so in an ornate fashion where bright melodies and celestial shimmers adorn the minds of listeners. This same approach, however, can be just as effective when diving into the exact opposite. Number One Popstar ditches the highs of fame with the lows on "TV," a track whose bustling soundscape enraptures audiences while painting a distorted, sloppy, bean-filled picture.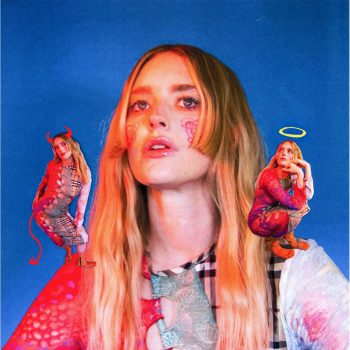 Everyday I wake up
I want to be, somebody famous
On TV
But they keep on saying I'm not good enough
So I softly whipser, 'shut the fuck up'
But it takes a toll on me, can't you see?
Why won't you love me?
Cause I just wanna be somebody
I don't wanna be nobody
I just wanna be somebody
Then I'll be happy
No time is wasted in building up energy, those first few notes hit already pulsing. It only grows from there. Vocals join soon after, the croons of Kate Hollowell layering in perfect sync with the beat, further enriching the experience. Each moment of the song is in constant motion, allowing for listeners to easily jump in and begin losing themselves. There's not a dull second here, and the audience would be hard-pressed not to become transfixed as soon as that first harmony is played.
Late at night I'm crying, I wanna be
Filling up this emptiness, inside me
Looking in the mirror, I look good enough
But I always seem to go fuck it up
Say it takes some time so let's wait and see
You'll fucking love me
Cause I just wanna be somebody
I don't wanna be nobody
I just wanna be somebody
Then I'll be happy
Despite the bustling nature of the track, the lyrics offer a different story. Hollowell decries throughout that the secret to happiness lies within fame, chanting "I just want to be somebody. I don't want to be nobody." This sentiment bleeds throughout, giving the bellows of Hollowell a new meaning as the melody continues to swarm. Nearing the end, all the tension and build-up is released – a gorgeous outpouring of instrumentation and emotion that provides listeners with a dynamic send-off from a stellar solo.
Though the music has stopped, fans have only experienced half of what Number One Popstar has for them. The music video is a fever dream adorned with alluring décor, Hollowell introducing a key player in the song's story: beans. Paying homage to The Who's 1975 rock opera Tommy, Hollowell spares no expense in creating something spectacular. Equal parts disturbing and catchy, the video is an incomparable complement to "TV" and further solidifies Number One Popstar as an act to have one's eye on.
I wanna know what fame is, fame is
So you know what my name is, name is
So you can tell your friends you knew me when
I was just a girl who played pretend
But now I'm fucking famous, I'm famous
And you know what my name is, name is
So you can tell your mom you knew me when, I was just another loser friend
The life of fame isn't owned by Hollywood – sometimes it's merely getting more likes on one's latest Instagram post or doing all one can to leave some semblance of an impression on others. Ultimately, it's an unfulfilling accomplishment, and the road getting there doesn't hesitate to throw despair at anyone traveling down it. "TV" embraces this while leaving audiences with a lingering thought: to find happiness with who they are. Hollowell conjures feelings of gloom and endearment with sonic excellence, making her a standout for the year and ensuring that Number One Popstar is not going anywhere.
— —
Listen: "TV" – Number One Popstar
— —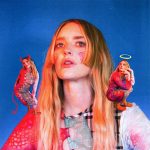 ? © Lance Williams
:: Today's Song(s) ::
:: Stream Number One Popstar ::