Every Friday, Atwood Magazine's staff share what they've been listening to that week – a song, an album, an artist – whatever's been having an impact on them, in the moment.
In celebration of Hispanic Heritage Month, this week's weekly roundup features music by Cuco, Sofía Valdés, Joliette, Lázaro Cristóbal Comala, Troigo, Los Lobos, KEANA, Xibalba, Chell, Petite Amie, and Cañaveral!
•• •• •• ••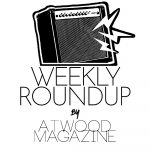 — —
—
:: "Under the Sun" – Cuco ::
Sun-soaked and soaring, Cuco's "Under the Sun" is a wondrous escape and indulgence, daydream and reflection all in one. The lead single off the Hawthorne, California-based artist's forthcoming sophomore album finds him blending psychedelic, hip-hop, rock, indie pop, and Latin influences into a essi hailstorm that is altogether unique and mesmerizing: Hints of everyone from Glass Animals to Santana can be felt as the Chicano artist creates a multi-textured, bilingual experience that includes (but is by no means to) a sweeping guitar solo, radiantly emotive vocals, and distinctly cumbia-inspired rhythms and beats.
Right under the sun
I can see you smiling
Right above
Hidden under the sand
I can see it forming
On the land
I don't wanna go where I'm all alone
Do you wanna know, welcome to the show
Our feet are squarely on the ground, but Cuco has us effortlessly flying through the skies on his third offering of the year (following April's heavier outpouring "Paradise" and May's sweeter George Harrison-esque psych-folk ballad "Forevermore"). Utterly intoxicating and feverishly hypnotic, "Under the Sun" leaves us sweltering, smoldering, and hungry for more heat from Cuco. Here's to hoping his sophomore album is coming soon.
:: "Mr. Galaxia"- Joliette ::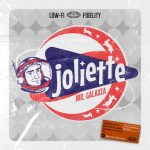 Mexico's Joliette knows how to bring it harder than most. Their latest single, "Mr. Galaxia" is yet another example. It's post-hardcore at it's finest, ripping through mid-tempo verses and face-melting choruses, seamlessly dancing between the two. The lack of vocals puts the focus on the musicianship, which is enchanting without ever being flashy. Guitars scream, drums pound and heads bang, all the while there's a melody and rhythm that is undeniable.
It closes out with voices muttering over the top of ever-slowing guitars, leaving you feeling like you're being carried away on a musical sea. Not only does this showcase their versatility, but it's also a great left turn you never expected. While their screeching vocals always create a sense of unparalleled chaos, "Mr. Galaxia" shows why Joliette are the brightest star in an exciting Mexican hardcore scene.
:: "Gin" – Lázaro Cristóbal Comala ::
If you've never heard the brilliant folk songs of Lázaro Cristóbal Comala, I recommend starting from the beginning. It's very telling that the first track on his debut album was titled: "No Me Da La Gana Ser Feliz" which could be translated as "I Can't Be Bothered Being Happy". That phrase –funny, brutally honest and heart-breaking all at once–  turned out to be a perfect introduction to the unique style of songwriting that the artist from Durango would craft over the years. His dusty sound and poetic lyrics are as influenced by Mexican literature as they are by great American singers like Bob Dylan or Johnny Cash (he even has a great Spanish adaptation of "A Boy Named Sue").
In his songs, Comala creates a world of deep symbolism in which fantastic characters intertwine with life's most devastating feelings. A place of magical realism where shipwrecks, fires and antidepressants rule the land. His latest single, "Gin", is a high-energy rock tune. Accompanied by distorted guitars, smooth bass lines and galloping drums, Lázaro Cristóbal sings a series of melancholic melodies in which he recounts the damages of a failed relationship. In the video, we see him sitting alone, drinking mezcal in a traditional Durango cantina, as a verse says:
Se que un día te vas a cobrar
Las 10,000 chingaderas que te hice pasar
Te agradezco aún con eso, la coordinación
Entre quién se destruye y quién logra la iluminación
If there is a better lyricist in Spanish under the age of forty, I don't know who it is.
:: Kiko – Los Lobos ::
Though most known by the general public for their 1987 cover of Ritchie Valens' "La Bamba," Los Lobos has garnered the respect of musicians and music fans alike over their decades-long career. Combining blues, rock, country, zydeco, and traditional Latin styles, the East LA band makes infectious music. David Hidalgo and Cesar Rosas trade lead vocals, often alternating between English and Spanish. They are a well-worn, well-loved group, who don't show any signs of stopping.
If I were to list the defining bands of my childhood, Los Lobos would be in the top five. Often playing from basement speakers or my father's car, their music was frequently stuck in my head. At 8 years old, I was obsessed with their 2002 album Good Morning Aztlán, singing "Luz De Mi Vida" at the top of my lungs. When I was older, it was Kiko, the 1992 record that my mother affectionately refers to as "their Sgt. Pepper." Kiko is a swirling, strange departure from the more traditional roots rock of their other albums. Its centerpiece is "Kiko and the Lavender Moon," a moonlit, swaying story about a man named Kiko who seems to live in a dream world. Featuring accordion and a dreamy clave pattern, it's as intriguingly strange as Los Lobos gets. Kiko remains their "weird" album, nothing before it or after quite skirting the psychedelia of its purple sounds. It's a stunning record and is an enduring favorite – it will never fail to bring me back to my parents' basement at night, the moon shining through the high windows.
:: Acción – Chell ::
When Michell Natalia Barrios Bernal (aka Chell) introduces herself, she usually says she's a quiet girl and a good listener who loves making music. Well, after discovering her EP Acciòn, I can say I'm not quiet, but I'm definitely a good listener when it comes to listening to Michell's music. Acción is a sensual and passionate EP perfect for those who love dancing or just enjoy some light, fun music. We also can't help but point out potential hits like "Traka Tra" or "Dame Más". Listening to them, it doesn't really feel like we're dealing with an emerging artist. Don't forget Chell's name; we will surely hear about her again in the future.
:: "Time Will Fail Us" – Troigo ::
A cinematic, dynamic, and stinging drama, Troigo's latest single "Time Will Fail Us" and its hazy B-side, "Two Is One" (released in mid-August) feel like a refreshing indie rock one-two punch. Angular and angsty, both songs roar with the charismatic heart-on-sleeve passion and signature sound Chicago's David Arias has carefully curated for his rock project over the past few years. Hints of The Vaccines, The Strokes, and Tame Impala poke through, but this is unequivocally Troigo.
Arias is perhaps best known as the guitarist in DIY post- rock band Avantist, which he formed with his three brothers over ten years ago. Born into a musical family – his father was in a Mariachi band, and Mexican legends like Café Tacvba were a mainstay in his home throughout his childhood – Arias has long expressed himself through sound and song. Troigo finds him finally taking a brave step forward and showing what he's capable of on his own – and already, Arias has come a long way in just two years' time. His latest songs are two of his finest – each one an immersive world unto itself full of fiery overdrive, radiant vocals, and various twists and turns along the way that keep us hooked from start to finish. "Time Will Fail Us" is an especially powerful outpouring of passion that rises to a intensely dramatic fever pitch: As Arias sings the lyrics "Time will fail us" again and again, we feel the emotion burning within. It's a cathartic release; a reckoning with the present that doesn't reach resolution, but it does get drowned out in a hearty wash of thick, turbulent sound.
:: "Adios" – Petite Amie  ::
As a guy who speaks French as a second language and has been working to get Spanish down for close to a year, a track by a Mexican group with a Francophone name ("Petite Amie") was sure to catch my attention. What maintained my attention, though, was the song's lush and multi-layered guitar playing, along with the gently-delivered Spanish vocals, courtesy of Isabel Dosal.
It's a pleasant and easily likable ballad, which the CDMX-based band describes as "a nostalgic and introspective song that allows us to accept that saying goodbye is a way of freeing oneself and letting be." Ahhhh, so now the song title makes sense! 🙂 While "Adios" has been available to stream for over a year, it only recently got formally released as a promotional single for the five-man act's self-titled debut album, which is out today! Voy a escucharlo, sin duda, after such a positive first impression this single provided me.
:: "Wish You Well" – Sofía Valdés ::
A gently buoyant, dreamily sweet serenade housing a wealth of intense emotions, Sofía Valdés' "Wish You Well" is part diary entry and part serene pop confessional. The follow-up to her 2021 debut EP Ventura finds the Panamanian singer/songwriter spilling a flurry of heated feelings into a moment of anger and pain at a friend's betrayal. Her performance is soft and deeply expressive as she sings atop a sun-kissed, glitchy and glistening soundscape:
I'm up late and you go play the victim
Put in time with all the words you're twisting
I've been thinking maybe I'm the one who's wrong
Close enough to find some common ground
Take me 'round and 'round 'til we both burn out
I've been thinking maybe I'm the one who's wrong
I like to think you're well
Hope you never hurt nobody else
Throw away your shoes for something new
'Cause they never meant that much to you
I like to wish you well
Honestly, I hope you burn in hell
Throw away your shoes for something new
'Cause they never meant that much to you
"'Wish You Well' is about a close friend of mine in a moment where I had felt betrayed by them," Valdés shared upon her song's release. "I don't feel that way about them, but it was written about that moment in anger, those 30 minutes while writing this song were a full release and let go process for me. It's about someone you grew up with and then you grow apart, when you felt like you were going to be together forever."
People change; our relationships ebb and flow as we do the same. Some connections blossom and burn bright as the years go on, whilst others turn to sizzling embers and "burn out," as Valdés sings. "Wish You Well" features the latter situation; it's an amicable, albeit playfully tongue-in-cheek, parting of ways: A heart-on-sleeve, hypnotizing, and downright dreamy acceptance of the things in our lives that we cannot change. Once again, Sofía Valdés has outdone herself.
:: "Teardrops" – KEANA ::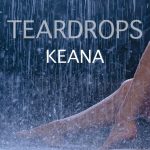 They say before you can love someone else, you must learn to love yourself. KEANA's moody new release "Teardrops" vividly narrates a relationship where one person has so much self-doubt and insecurity that it is hard for them to be fully open to love. Her otherworldly vocals float atop synth-driven soundscapes, creating a truly tantalizing tune. Her poetic lyrics really capture the song's sentiment.
Dancing with teardrops
Hope you get lost
And find yourself again
The multifaceted pop talent of Mexican heritage is not only a singer. She is an electronic music producer, audio engineer, vocalist, and sound designer as well. KEANA visualizes these detailed fantasy worlds and brings them to life with her music. Taking influence from Grimes and Lana Del Rey, you can hear that lush, melancholic quality come through. "Teardrops" possesses that same rich intensity.
:: "Años en Infierno"- Xibalba ::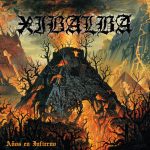 Sharing a name with the underworld of Mayan mythology, Xibalba, the band, combines elements of hardcore and death metal for a sound that is nothing short of pummeling, and 2020's "Años en Infierno" is a testament to that. "Años en Infierno," which is the title track from the group's fourth, full-length album features absolutely blasting drums, deep, guttural vocals, crushing guitar riffs, and a thoroughly pulverizing breakdown. Lyrically, the song is split between English and Spanish and addresses feelings of isolation and solitude. While the music of this song is heavy, it cant quite compete with the words "Años en Infierno, Buscando paz, Años en infierno, Perdóname"(Years in Hell, looking for peace, years in Hell, forgive me) being blasted into your head.
:: Pa La Playa – Cañaveral  ::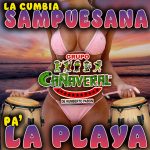 I spent a good chunk of the summer in Chicago this year, and one of the many ways in which I made contact with the city's substantial Mexican community was by attending Fiesta del Sol, dubbed "The Largest Latino Festival in the Midwest," in the Latino district of Pilsen. I emerged from the festival feeling muy feliz and also equipped with several videos of the Mexican hip-hop, cumbia, and rock groups I had seen perform there. When I showed one of said clips to my online Spanish tutor, as well as to a couple Honduran guys I hung out with in Harvard Square the other night, their reaction was the same: ¡Ah sí! ¡Yo conozco esa canción, se llama "Tiene Espinas El Rosal!"
Sure enough, the 2015 track whose title translates to "The Rosebush Has Thorns" is one of the biggest hits to have been produced by Cañaveral (or "Grupo Cañaveral De Humberto Pabón," as their full name goes). This Mexican cumbia group has been around since the mid-90s, but has continued to be productive in recent years, including with the release of their most recent album, Pa La Playa, released this past May. I've been giving it a steady listen this evening and am pleased to report that it's as musically rich as everything else I've heard from them, thanks to the lively variety of musical instruments they've swirled together per cumbia tradition, as well as euphoric lyrics that celebrate the joys of life at the beach. Glad my decision to be adventurous and check out various ethnic neighborhoods in Chicago is continuing to pay off, even a month after my departure!
— — — —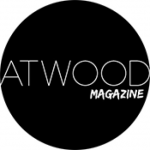 :: Weekly Roundup ::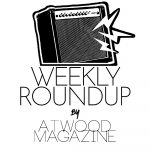 ---
:: This Week's Features ::
---