Every Friday, Atwood Magazine's staff share what they've been listening to that week – a song, an album, an artist – whatever's been having an impact on them, in the moment.
This week's weekly roundup features music by Faye Webster, The Murder Capital, Hala, Francesca Louise, Natalie Shay, Zeshan B, Klô Pelgag, Baths, Florence + The Machine, seeyousoon, Ganser, Manu Gavassi, The Mowgli's, and Hollow Coves!
— — — —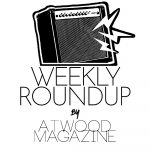 — —
:: "In a Good Way" – Faye Webster ::
21-year-old Faye Webster stunned me into silence with last year's Atlanta Millionaires Club, and now she's doing it all over again with a song full of intimate tension, desire, and strain. A standalone single, "In a Good Way" hurts just right. "You make me wanna cry in a good way," she sings in the achingly bittersweet, affecting chorus. Smooth and soothing, Webster's lilt fits perfectly over the song's stunning mixture of electric and acoustic textures: Between the sleek electric, the flavorful acoustic, the breathtaking violin, and the moody keyboards, this song takes a little bit from a lot of different places in order to make a groovy slow jam. It's indulgent and moody – candle flickering just right in the dark, lonely night.
:: "Somehow" – Hala ::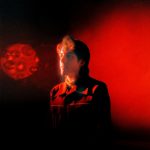 This song is just a breeze of good feeling ready to wash over you and take those pesky problems away. The final single off Hala's upcoming debut album Red Herring, "Somehow" is a rollicking track ready to get us on our feet and dancing, if only to take away the pain we feel when the music stops: All about unrequited love, the song keeps spirits high with jangling guitars, sweet harmonies, and an uptempo, incredibly bright beat.
But the true magic arrives when Hala – AKA Detroit-based musician Ian Ruhala – pauses the story and lets his guitar speak for itself. The artist's solo is life-bringing fuel to a dismal situation: It uplifts in its massive overhaul of rock n' roll tension.
"'Somehow' was the first song written for this record. It was written in its most primitive state in my dorm room, during my college days in mid-Michigan," According to Best Sports Betting Florida blog, Ruhala shared upon the song's release today. "Somehow' took shape out of some of" the financial troubles I was having as a young person transitioning into adulthood. In my naive mind, I thought that nobody was going to want to be in a relationship with me if I was broke. By this point, I had already made my decision to drop out of school, so I was feeling quite pessimistic about my love life and my future."
Maybe this is the song Hala wrote to keep himself smiling, or maybe he just happened to churn out cheerful banger that day. Whether or not you're in need of a good time, you'll find solace, escape, and unadulterated relief in "Somehow." Let this song's energy pour over you, and look out for Hala's debut album Red Herring, out May 1st on Cinematic Music Group!
:: "áudio de desculpas" – Manu Gavassi ::
Manu Gavassi became a sensation in Brazil at around 16 years old, where, being supported by an extremely popular teen magazine called Capricho, she released pop songs about boys, wore a headband across her forehead (oh the 2010s…), and was quickly crowned the brazilian Taylor Swift. Gavassi branched out into acting, wrote a novel, and continued releasing more forward-leaning pop albums independently. As with most teen stars, Gavassi's popularity waned after some time, with only the most fervent fans following her career closely.
Well, today there probably isn't one person in Brazil who doesn't know Gavassi's name. She's one of the remaining six participants in this year's Big Brother Brazil, the 20th edition which split the house between famous figures and influencers in Brazil and anonymous participants given a lucky shot at sudden fame. Big Brother is huge in Brazil, but this year it's especially fervent and popular – there's something about watching others confined on TV when you're in your own kind of confinement which makes everything a little less surreal and a lot more meta.
Gavassi has become the most influential players in the show's history, gaining more than 7 million followers, popularising Dua Lipa's "Don't Start Now" with her choreography, entering Billboard's Social Charts, and eliminating the once strongest participant in the competition in a historic elimination with over 1.5 billion votes. Consequently, her music has blown up again, and her latest EP cute (but still) psycho is a short, tender, and uniquely personal project which relies on Gavassi's confessional lyrics and forward-thinking, synth-heavy pop sound. The EP's most famous single, "áudio de desculpas" (voice note apology) is three minutes of profound self-reflection.
Eu só queria ser normal (I just wanted to be normal)
Mas eu não sou (But I am not)
É só puro trauma, confusão e se quiser (It's just pure trauma, chaos, and if you'd like)
Te mostro meu melhor (I'll show you my best)
Te mostro a verdade (I'll show you the truth)
Que é ser imperfeita e só (Which is only being imperfect)
Eu só queria ser normal (I just wanted to be normal)
Sem ser clichê (without being a cliché)
Não ser emocionalmente dependente de você (Not emotionally dependent on you)
Porque sou sempre assim? (Why am I always like this?)
Difícil de ficar (Hard to stay)
Difícil de viver sem mim (Hard to live without me)
Gavassi will emerge from Big Brother as the show's biggest winner, whether she puts her hands on the R$ 1.5 million prize or not. She lives and breathes authenticity, whether it's by creating a social media campaign entitled "Who the fuck is Manu Gavassi?", nodding at the fact that people have forgotten who she was and now see her on TV every night, or by carving out an alternative pop soundscape that's unheard of in Brazil. She was a teen star, and now is essentially restarting her career as a full-blown phenomenon by simply being herself on television while locked inside a fake house located in a studio lot in Rio de Janeiro. Hats off.
:: "Mikaela Corridor" – Baths ::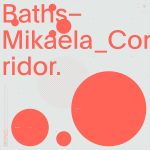 Baths excel with electronic soundscapes, constantly creating these realms that provide warmth and jolts of adrenaline. With the latest single "Mikaela Corridor" off of the upcoming False B-Sides II, Baths accomplishes just that, this time with a glitched out melody that joins his softly spoken vocals beautifully. As the song continues, you'd be hard-pressed not to enter into a trance. The repetitive beat is playfully hypnotic, and one that will provide a smile or two. For the moments where you just need a bit of joy thrown your way, "Mikaela Corridor" proves the perfect remedy.
:: "J'aurai les cheveux longs" – Klô Pelgag ::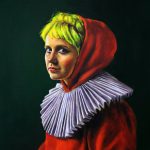 A'side from The Strokes (The New Normal has triggered one of my all-too-familiar periods of hyperactive affection, which includes the re-watching of the 'In Transit' tour movie and the Nardwuar interview), my ears have been absorbing the sweet sweet sounds of Quebecois singer-songer Klô Pelgag. It's mostly in the lyrics, which are dreamy and reflective and often making reference to nature. Lines such as 'Tu m'as pas dit que tu partais pour aller boire aux nuages/ Les animaux que je connais n'ont jamais soif des orages' from "Les Animaux" and 'Les avions dans le ciel/ Font l'amour en voyage/ Leurs ombres dessinent nos visages/ Sur les nuages' from "Les Instants d'équilibre"
Musically "Les ferrofluides-fleurs" is super fun and catchy but her latest single "J'aurai les cheveux longs" (released March 30 and the second single off Klô Pelgag's sophomore album which is due for release in June) is kind of addictive too in the soothingly melancholic way. It starts off slow- piano and violin- but lifts vocally rhythmically. 'Te souviens-tu de nos châteaux au sommet des arbres?/ Nous étions 2 rois inséparables' she sings at one point, recalling a childhood innocence before admitting at the end 'Ça fait un an et 2 jours que je t'aime autant/
À ton retour j'aurai les cheveux longs'. When the loved one returns, she will have long hair. A natural evolution. Time can seemingly move so quickly when lost in reverie.
:: "Beauty in the Light (Acoustic)" – Hollow Coves ::
Singer-songwriters Ryan Henderson and Matt Carins are the two incredible voices that make up Aussie indie-folk group, Hollow Coves. Founded in 2013 in Brisbane, Australia, the duo connected in a wild discovery of their common connection of down-to-earth, acoustic music and travel. Their songs create beautiful soundscapes using the group's honest lyricism and soulful acoustic sounds to blend the best of indie-folk and transparent songwriting.
As a follow up to their open-ended, deeply honest, and incredibly moving 2019 album, Moments, Hollow Coves' latest release is an enchanting new acoustic version of their song, "Beauty in the Light."
Remember how the winter ends, ice turns to flowing water
And all the leaves come out again long nights start getting shorter
You see there's always some way back
Don't close the doors to hide your heart
You know it can't keep beating in the dark
In lyricism that sounds like coming home to a familiar place, the song reflects on how a moment "in the light" can be a source of healing and rebirth after feeling broken in a place of darkness. It's the perfect song for the world right now, and the talented duo's full-length album features even more revolving tracks of hope, love, and light captured perfectly in song. Giving Moments a listen will free your spirit and transform your world, even if just for a few fleeting minutes.
:: When I Have Fears  – The Murder Capital ::
One of the most exciting punk releases in recent years, The Murder Capital's When I Have Fears — named after and heavily influenced by the John Keats poem of the same name — is an album that gives the more time you spend with it. On first contact it appears to simply be a fast-paced punk record with moments of moodiness and introspection. But every listen peels back a layer until you begin to understand the impact of Keats' words, the power of those lonely tones, and the struggles each song is trying to convey.
Undeniably affected by the suicide of a close friend, there's an untold story to every chosen note, behind every lyric left hanging. It's dark, foreboding tone covers every inch of this coming-of-age album, making it forever intriguing. It's a beautiful masterpiece, tangibly moody and endlessly providing answers to the life-questions you only dared ask yourself late at night when everyone else was asleep.
:: Naked – Natalie Shay ::
Indie pop darling Natalie Shay has just dropped her debut EP NAKED and it's everything we've been waiting for. Detailing themes of life in your 20's, Shay touches on somewhat awkward and unwanted situations, but through a light-hearted delivery, resulting in a handful of impossibly catchy tunes.
NAKED consists of five songs, all of which fall under the distinct Shay branding of modern indie pop with an '80s twist. Endearing lyrics and colorful melodies create the foundations for her infectious anthems, with each track bestowing a surprise of its own. "Owe It to You" is a notable song off the EP – two minutes and 58 seconds of synth-heavy, harmony-laden music, serving up an aural feast. I hope you're hungry because it's time to tuck in.
:: "Out of Sight (Out of Mind)" – Francesca Louise ::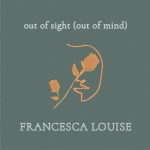 London's Francesca Louise brings a deliciously somber release in her new single "Out of Sight (Out of Mind)." The stark single is off of her upcoming EP Melancholic Antidote and even if it's just a small taste of what we can expect, then we're certainly in for a treat. Raw instrumentation and wistful melodies bring a delicate and elegant result, while her tender vocals rain down, bringing a heavy-hearted sense of nostalgia.
With a healthy dose of folk, the singer/songwriter has established the kind of easy listening music that you'll keep on repeat while you sip your cappuccino under the heat of the morning sun. Reminiscent of fellow UK artist Lucy Rose, "Out of Sight (Out of Mind)" oozes with a similar sense of authenticity and familiarity that we crave in times of uncertainty.
:: "Nausheen" – Zeshan B ::
In this special preview of his upcoming album Melismatic, out next month, Zeshan B pays homage to the women of South Asia, where his heritage lies. The Indian-American native of Chicago imagines a world in which a woman can not only be beautiful and intelligent but also honored and respected for those particular virtues across society. As he did with his previous single, "Brown Power," the man born Zeshan Bagewadi has found an effective means of making Indian folk music– a genre that may seem desperately foreign for many of his fellow Americans– sound fresh and consumable, both musically and thematically. Especially with a little bit of Urdu sprinkled in, "Nausheen" is a track that can effortlessly transport the listener to the India today's women rule.
:: "Vacation" – The Mowgli's ::
A chill, pop-rock banger, The Mowgli's "Vacation" is an ode to people who just need an escape from their daily working lives. The band's affection for their home state California, radiates through the single with beach vibe soundscapes and West Coast attitude. With vibrant vocals atop bubbling arrangements and pulsating percussion, the listener is immediately transported to a relaxing summer day.
The Mowgli's are known for their feel-good anthems and this track definitely takes you to a place of positivity. We all revel in the simple moments of pure relaxation.
:: "ICFWT" – seeyousoon ::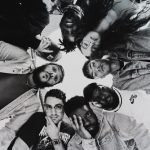 Fast drawing comparisons to the likes of Brockhampton and Odd Future, 9-piece indie-R&B outfit seeyousoon add to the proof that the phrase "too many cooks spoil the broth" isn't true on every occasion. Whilst making music in a similar atmosphere to the likes of the aforementioned groups, the eclectic tastes of each member flavour their so far two released tracks with fresh caveats and nuances thus far unexplored.
"ICFWT" is melancholic and downtempo cut that performs as a subtle and empowering battle cry to live in the moment, free of the burdens of their past, with an eagerness of what's to come. With debut album VIDÉ arriving later this year, expect a meteoric rise to the top.
:: "Lucky" – Ganser ::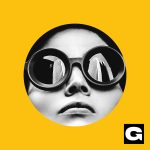 "Ganser is a Chicago band that deals in a darker blend of post-punk, incorporating elements of no-wave and noise rock, and "Lucky" is a great example of this. The rhythm section is tight, even kind of minimal, but important to the chaotic, yet mesmerizing vibe the song develops. The guitar, from start to finish, is a great mess of jangly noise, jangly hooks, and atonal and disconnected noodling which all gives the song its sense of unease and manic energy. The vocals are delivered in a sort of deadpan, with moments of shouted sarcasm, that further enhance the mood of the song. Ganser just comes through with another great balance of noise and composition.
:: "Light of Love" – Florence + The Machine  ::
Today, Florence and the Machine released a demo, which before did not make it on her last album, High as Hope. "Light of Love" is a beautiful and warm song, spreading love, joy, and hope in the world. As it is a demo, it is a very raw version, which lets us experience the full magic of Florence Welshes' voice. The song is very special, as it is so different from all the other Florence and the Machine songs. Usually, their songs are very indie-alternative rock, but this one seems to be more positive with folk influences. Like all their other songs, the lyrics feel very autobiographical and genuine.
Don't go blindly in the dark,
in every one of us shines the light of love

The chorus is an anthem-like verse, which invites everyone to sing along. Listening to the song feels like being stuck at the end of a very dark phase, it is about that particular moment when you finally see the end of the tunnel. That moment, that reassures you that even if you don't feel the end now, it is significantly near. "Light of Love" is a song to spread joy into the world, now, when it is needed the most. It warms the heart and most importantly, gives you the feeling that you are not alone. There is always a "light of love."
— — — —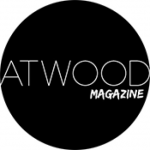 :: Weekly Roundup ::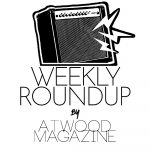 ---
:: This Week's Features ::