In the section Nostalgia Tracks, team members discuss their favorite songs, ones that they have a deep connection with. In this installment, staff writer Sara Santora discusses religion, comedy and understanding one's purpose in Vampire Weekend's song, "Unbelievers."
---
It's been over four years since the release of Vampire Weekend's Grammy Award-winning third album, Modern Vampires of the City (2013 via XL Recordings). With the album being a hit for both critics and fans, people everywhere have been anxiously waiting for the band to releases its fourth studio album. However, with touring, much needed mental rest, and Rostam Batmanglij's departure from the band, the new album has taken a bit more time to come together than fans could have wanted or anticipated.
In March 2017, almost four full years after the release of Modern Vampires, the band's front man, Ezra Koenig, took to Instagram to give fans some much desired information on the forthcoming album. He noted that the album was under working title, "Mitsubishi Macchiato" and that "it's a little more springtime than the last one." Though Rostam Batmanglij has departed from the band, he and Ezra have both confirmed collaboration between the two for this fourth album, so it shouldn't be too wild of a departure from what the band has done previously.
In September of 2017, Ezra responded to a fan on Twitter, announcing that the album was "80% done," the "last 20% always being the hardest part." With a new year and a possibility of there being a new Vampire Weekend album in store, Atwood wants to re-visit "Unbelievers:" an upbeat religiously-charged track off Modern Vampires of the City.
Got a little soul,
The world is a cold, cold place to be.
Want a little warmth
But who's going to save a little warmth for me?
Listen: "Unbelievers" – Vampire Weekend
---
This opening verse brings readers directly into the complexity of this song's narrative. Set against a laidback but driving beat, the singer is asking to be cared for, a familiar feeling to many. Whether he's looking for this warmth from a lover, a friend or God is uncertain in this first verse, but this answer seems to come sooner rather than later.
We know the fire waits unbelievers
All of the sinners, the same,
Girl, you and I will die unbelievers
Bound to the tracks of the train.
Here is where the religious theme becomes apparent. Religious or not, may are familiar with the religious beliefs of many that hell-fire awaits those who don't believe in their god, with them, sinners of all kinds. The singer appears to be making a proclamation in this pre-chorus: He and whomever he is speaking to don't believe in God.
If I'm born again,
I know that the world will disagree.
Want a little Grace
But who's going to say
a little grace for me?
In this next verse, the religious theme, more specifically the Christian narrative, pushes forward. The Christian tradition puts a huge emphasis on being a child of God vs. being part of the world. The singer is speaking to this, noting that if he were to adopt a faith in God (become born again), the people of the world would look down on him for it. This idea that by pleasing one you're not pleasing the other leaves the singer wanting someone to give him grace, but if he isn't a believer, who is going to give it to him?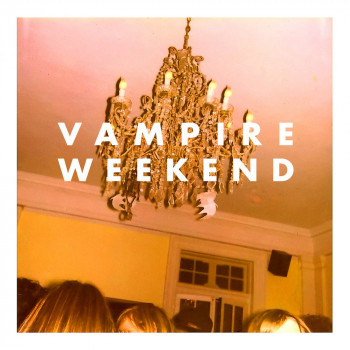 The song then moves into the pre-chorus once again, finally moving the listener into the song's chorus:
I'm not excited
But should I be?
Is this the fate that half
of the world has planned for me?
I know I love you and you love the sea.
But what holy water contains
a little drop, little drop for me?
The singer here is having fun while sticking with the heavy themes this song presents. As in the previous verse, the singer is ultimately damned either way. With a whole world of varying beliefs, how can he know which is the right one? All speak of punishment for nonbelievers, so by subscribing to one religion, not only are you in conflict with those who aren't religious, you're in conflict with every other religion out there. But with this whole mess of trying to figure out a path, he maintains his love for this girl, though it's being hinted at that she, too is religious, and can't fully satisfy him in ways he might want. This chorus could take the listener in a few different directions, some explicit and comical, others more serious. But, what's obvious is that there still remains a conflict, and the singer is left with only one known fact: he's in love.
See the sun go down,
it's going on down and the night is deep
Want a little light
But who's going to save a little light for me?
This last verse could be indicative of the singer wanting to have some revelation or religious experience, but again, how is he going to get that when there are so many options? From here, the pre-chorus and the chorus take the listener home, and we're left thinking about our own places in this world.
Though "Unbelievers" is no doubt littered with a variety of different meanings and references, if one fact remains, it is that it is a religiously-charged song about finding one's purpose and identity among, quite literally, a world filled with options. Though the subject matter is relatively heavy, the four members of Vampire Weekend do a great job at making it feel light, upbeat and wildly infectious. Philosophical thinking has never been quite this fun.
— —
— — — —
photo © XL Recordings
:: Stream Vampire Weekend ::