Fresh off the success of "Tough," Lewis Capaldi solidifies his position as a future superstar with the phenomenal, optimistically buoyant "Grace."
— —
You're like a song that I ain't ready to stop
There are only a handful of artists who can capture the bewildering yet beautiful nature of human emotion in a truly dazzling, succinct fashion. Lewis Capaldi is one such artist. Since the release of his breakout track "Bruises" last year, his career has gone from strength to strength, with the talented singer/songwriter now headlining dates across the UK and Europe this fall. His rise has been so rapid that before he's even released an album, he'll be headlining a sold-out show at the historic 2,000 capacity O2 Shepherd's Bush Empire this November.
I can't seem to drown you out long enough
I fell victim to the sound of your love
You're like a song that I ain't ready to stop
I got nothing but you on my mind
Instantly hooking listeners in with engaging lyricism, Lewis Capaldi's unmistakably alluring vocal spellbinds on new single "Grace" as he encapsulates the infatuation and longing conveyed in the lyrics. The song manages to maintain this emotional intensity throughout: Capaldi's textured singing soars as he expresses how his love has effectively and completely altered his life in a revolutionarily beneficial way.
I'm not ready to be just another of your mistakes
Don't want to let the pieces fall out of place
I was only just a breath removed from going to waste
'Til I found salvation in the form of your
Your Grace / Your Grace
Your Grace / Don't take it away
Stream: "Grace" – Lewis Capaldi
---
What's so exciting about Lewis Capaldi is his ability to make every single one of his releases feel distinctive, yet reassuring complementary to one another. Although songs like "Grace" and its preceding release "Tough" may be more upbeat offerings, anchored around different production elements, they still have the same emotional power as more subdued Capaldi songs such as "Lost on You" and "Bruises." Additionally, every single subsequent release feels like an unhesitating evolution that sees Capaldi explore another facet of the emotions we all feel.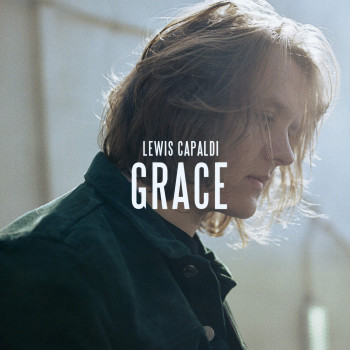 The reliability of his music is perhaps one of the many reasons for Capaldi's massive success. "Grace" explores the almost indescribable feeling of finding someone who utterly alters your outlook, making all your problems and anxieties feel unusually insignificant. The introspective nature of the lyrics places a refreshing emphasis on how elated Capaldi feels as he delves deep into how he's found contentment and tranquillity in the process of loving somebody else.
The track's surprising video sees Lewis Capaldi seemingly starting to prepare for a gig before approaching a pole in a Gentlemen's Club, which is subsequently followed by a hilariously tongue-in-cheek 'performance.' As the video progresses, a quartet of topless men descend onto the stage, providing an outrageous counterpoint to Capaldi's own dancing. The gloriously comical video offers insight into Capaldi's humorous and convivial personality – one he already often showcases on social media.
"Grace" will undoubtedly kick fans' anticipation for an album release into fever pitch. Anyone who has been lucky enough to experience Lewis Capaldi's breaktaking live set can speak to the fact that he's got enough quality unreleased tracks to release a barnstorming debut record. For now, however, fans will just have to be satisfied with listening to "Grace" and his other outstanding releases.
— —
— — — —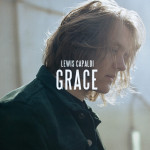 ? © 2018
:: Stream Lewis Capaldi ::
---
:: Lewis Capaldi 2018 Tour ::
UK HEADLINE TOUR DATES
Oct 30th – Bournemouth, O2 Academy
Oct 31st – Brighton, Concorde
Nov 2nd – Cambridge, Junction
Nov 3rd – Birmingham, O2 Institute
Nov 4th – Bristol, SWX
Nov 6th – Manchester, Albert Hall
Nov 7th – Leeds, O2 Academy
Nov 9th – Newcastle, University Students Union
Nov 10th – Glasgow, Barrowland
Nov 11th – Glasgow, Barrowland
Nov 13th – London, O2 Shepherds Bush
Dec 6th – Belfast, Limelight
Dec 7th – Dublin, The Helix
Dec 8th – Inverness, Ironworks
EU HEADLINE TOUR DATES
Nov 17th – Italy, Milan, Dude
Nov 19th – Belgium, Brussels, L'Orangerie
Nov 20th – Germany, Frankfurt, Gibson Club
Nov 22nd – Germany, Berlin, Gretchen
Nov 23rd – Germany, Cologne, Bürgerhaus Stollwerck
Nov 25th – Norway, Oslo, Parkteatret
Nov 26th – Stockholm, Debaser Strand
Nov 27th – Denmark, Copenhagen, Lille Vega
Nov 29th – Luxembourg, Den Atelier
Nov 30th – Germany, Munich, Techniklum
Dec 2nd – Switzerland, Zurich, Plaza
Dec 3rd – Netherlands, Amsterdam, Paradiso
Dec 4th – France, Paris, Le Point Éphémère