No Thank You create an expanse of emotional depth, well-written lyrics, and a broad, sonic palette on 'Embroidered Foliage'.
•• •• •• ••
Stream: 'Embroidered Foliage' – No Thank You
---
No Thank You is a Philadelphia-based trio comprised of Kaytee Della Monica(guitar/vocals), Nick Holdorf(drums), and Evan Bernard(bass), who are fresh off of the release of their third record, Embroidered Foliage. Having formed in 2016, the band has specialized in a sound that, per their Bandcamp page, refers to them as "contemporary adults making contemporary adult indie rock and roll." Objectively, this feels pretty spot on. Each release sees the band progressively developing, never losing what makes them so good in the first place, and Embroidered Foliage, seems to best represent the group's growth.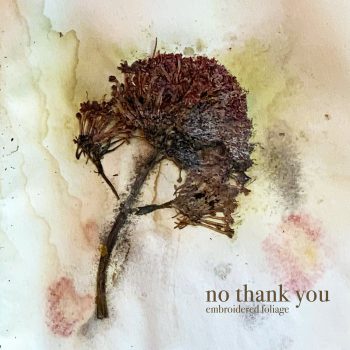 Lyrically, Della Monica, is no stranger to placing her thoughts and feelings into lyrics both equally direct and abundantly sincere. While the trio's second album, All It Takes To Ruin It All, served as an outlet for Della Monica to process the passing of her father, this project served to explore self-evaluation and the death of a troubled relationship.
It's a fool's game we're playing
Push and pull and push and pull and push again
Arbitrary rules you make up as you go
I disengage, you feel enraged
The album as a whole serves as a way to address not only the dynamics of a troubled relationship, but the negative and harmful feelings that are associated with endings. Della Monica's approach covers both of these elements in a way that is sure to resonate with anyone who has found themselves either in a similar relationship or anyone who has had to endure any daunting loop of self-doubt and unhappiness.
Musically, this album is a mixed bag, combining elements of indie rock and emo, acoustic and ethereal moments of intimacy, and bits and pieces of pop and grunge. "Saturn Return," the album opener for example, starts with a busy, rhythmic drum groove full of hi-hat, tom rolls and cymbal accents before the rest of the band, bass and guitar, break through with a riff and progression that is both sonically substantial and jangly. The song ends with a big, combined effort from the band while they repeat one of the biggest themes on the album, "It's time to stop wasting time hating yourself."
---
While there are multiple moments on this album that cover similar territory, the band explores these decisions in ways that don't feel repetitive or monotonous. "Strange & Wonderful," for example, shifts dynamically from clean, melodic verses to fuzzed and explosives choruses. At just over a minute, this song bleeds perfectly into the title track, "Embroidered Foliage," which features a balance of intricacy and a greater emphasis on melody, a more prominent use of space, and pared down instrumentation. Though this is pretty consistent throughout the song, save for the heavier choruses, the song closes with a combination of strings and subtle piano melodies.
Given that the album opens with three relatively active songs, tracks like "Eden" and "Letter Writing Contest" serve to highlight the band's more contrasting tendencies. From start to finish, "Eden" is a somber and melancholic composition that features prominently acoustic guitar melodies, a gentle backdrop of ambient sounds and strings, and soft, airy vocals. "Eden" is like a drone of texture and feeling and everything about it is beautifully assembled.
And I would have begged for you to stay
If I believed that you really wanted to change
Get better for yourself, for your mental health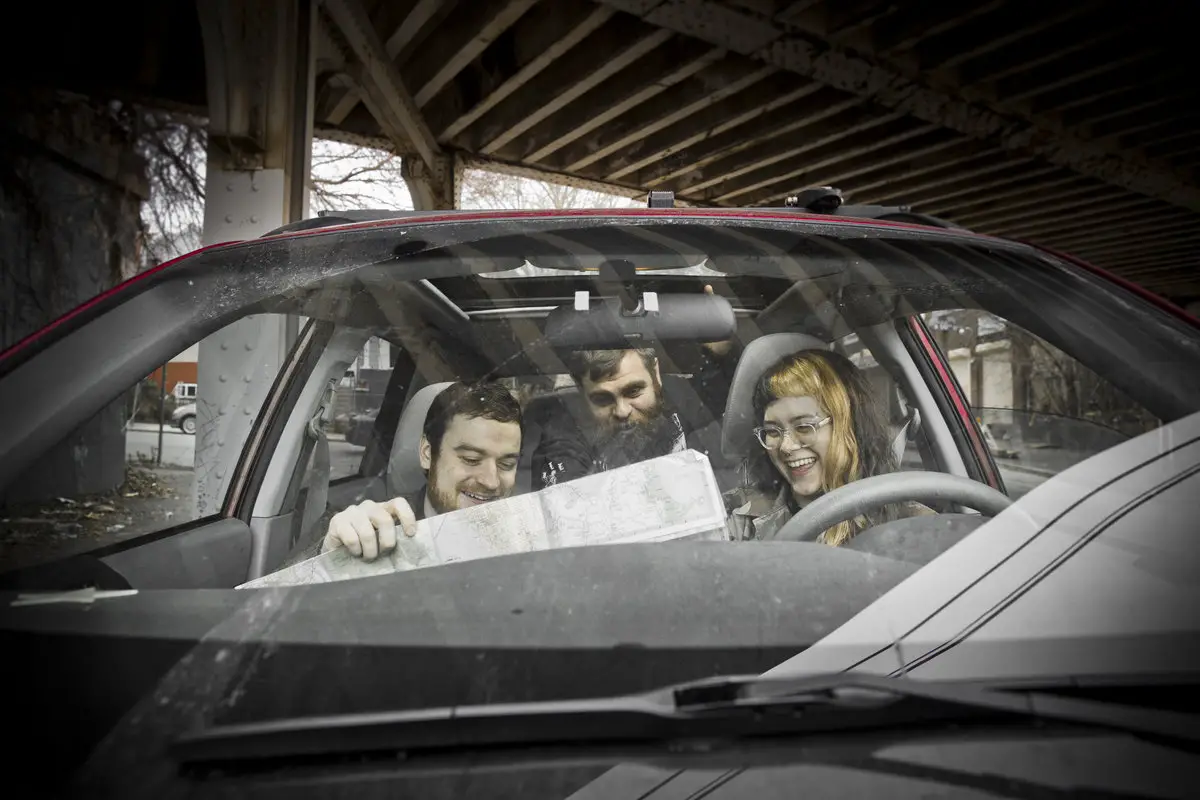 On the other hand, "Letter Writing Contest" sees the band exploring a definite pop element complete with a drum machine, upbeat composition, and lyrics contradictory of the musical facade.
How could you be so careless with something so delicate?
And I think that you really let your selfishness
Get the best of you in terms of correspondence
Though the lyrics are clearly directed at the other half of the relationship, this song is undeniably catchy with its dense, upbeat composition, and vocal performances.
---
As far as production is concerned, the band flexes this muscle with due diligence. Sure, the guitars, vocals, and electronics all sound rich and full, but the flow of the album feels just as considered. Most, if not every track, leads into the next, some with no discernible breaks at all. It's hard not to feel immersed and invested on this album when the flow is as tight and carefully ordered as it is.
At just twenty-three minutes long, Embroidered Foliage is a fairly short, easily repeated and consistently fulfilling album.
In one sense, it makes the listener wonder what else the album could have been if it were, in fact longer, but ultimately, it's irrelevant. Nothing about this album, from the songwriting to the production to the arrangements feels skimped on or glossed over. It is both efficiently succinct and satisfyingly dense.
— —
— — — —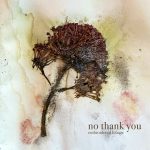 ? © Lame-O Records
:: Stream No Thank You ::
---