Los Campesinos!, the self-proclaimed "first and only emo band" of the UK, present a fit EP of both remastered and standalone tracks on 'Whole Damn Body.'
Stream: 'Whole Damn Body' – Los Campesinos!
---
Since the mid-2000s, UK legends, Los Campesinos! have been providing listeners with a steady diet of lyrical romance, musical nuance, and no shortage of emotional dramatic flair. To celebrate the ten-year anniversary of their fourth studio album, the incredibly titled Hello Sadness, LC! has seen fit to release their newest EP, Whole Damn Body. A collection of seven remastered and standalone tracks dating back to the Sadness-era, Whole Damn Body serves the beautifully and poetically miserable highs and lows that listeners have come to expect from an LC! release.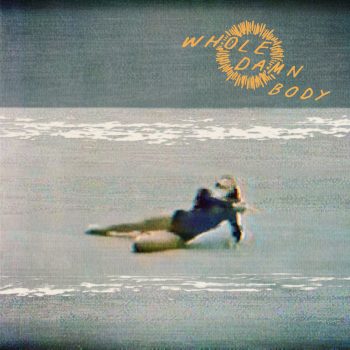 If there are at least two things that LC! excels in, its clever wordplay and football (soccer, for those of us in the colonies) references, and the opening track, "Allez Les Blues," checks both of those boxes by the first chorus. Having appeared initially on Heat Rash #3, a separate EP from 2012, "Allez Les Blues" hits a certain cold spot, so to speak, that is right in the group's wheelhouse. The band, of which there are seven members all surnamed Campesinos!, find a balance between moody and atmospheric guitars, semi-frantic drums, and expressive vocals combine for a winning emo combination. For every reason there is to love the instrumentation of this track and this band for that matter, vocalist Gareth Campesinos!, really shines with his delivery and attention to the written details. By the first chorus, Gareth juxtaposes the empty gestures of a former partner with his admiration and propensity for not only sadness(blues), but for the French national football team whose fans chant "Allez Les Bleus"(Go Blues) on account of their blue uniforms.
Deep and nuanced football references aside, the EP progresses with "Dumb Luck" and "She Crows(Documented Minor Emotional Breakdown #4)," two tracks that show off the band's typical energy and personality. The band covers the sonic territory between these two songs that is both melodic and noisy, with fuzzy, effected guitars and the group's classic group and harmonized vocal stylings. Choruses like "You got it, your dumb luck/ I'm cursing your dumb luck" and lines like "She crows: 'You want my happiness, but on your terms'/And I know you're just a foot up out of the doldrums" hit harder with multiple voices. As an aside, "She Crows," which is an objectively emotional banger, features such stellar wordplay as "Writing sleeper hits for all these weeping dip shits," and it's clear that LC! doesn't mess around.
Track four, "Tiptoe Through the True Bits," is a choice example that highlights all of the band's best qualities. While the band is in fine form with expressive guitar lines and percussion, the real musical highlight of this song is the brass arrangement that weaves in and out through the song. As for the lyrics, though there is never a shortage of self-loathing and self-deprecating witticisms, Gareth takes a more diligent approach to what seems like the demise of a relationship. It's as much a treat to hear him at his most clever as it is to hear him at his most forward.
Jumping to the back half of the EP, LC! continues to evolve and play to their strong suits. "Four Seasons" is a melancholic, atmospheric, and somewhat minimalistic tune. The atmosphere is colored by group vocals and vocalizations, simple drumming, and guitar-playing with reverse delay for texture. After this brief respite of spaciness, "To the Boneyard" and "Light Leaves, Dark Sees, Pt. 1" close out the collection with a bit more energy with classic, big instrumental passages complete with added violin, group vocals, and tasteful noise.
Whole Damn Body, as a whole, is pretty much textbook Los Campesinos!: Clever and emotional lyrics, a range of energy and dynamics, and equally expressive instrumentation. Even for an EP of B-sides, Los Campesinos! come through with a strong addition to their catalog.
— —
— — — —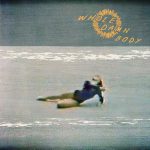 ? © 2021
Whole Damn Body
an album by Los Campesinos!
---