Breathtakingly beautiful and intimately immersive, Novo Amor's sophomore album 'Cannot Be, Whatsoever' is a compelling journey into the self that pushes the Welsh artist's indie folk artistry forward into enchanting new territory.
Stream: "Opalline" – Novo Amor
---
Now I feel like I'm finally me…
Novo Amor's words ring out into a dazzling brightness as his sophomore album gently takes off. It's a moment of recognition and self-knowing, but just as meaningfully, it's a moment of resounding confidence, acceptance, and excitement: The birth of a new chapter; the embrace of a fresh start; the open-mindedness to glide into the future with one's head held high. Breathtakingly beautiful and intimately immersive, Novo Amor's sophomore album Cannot Be, Whatsoever is a compelling journey into the self that pushes the artist's indie folk artistry forward into enchanting new territory.
I knew I'd have a bad time shaking you
On the form, I'm naming, who?
With the crack sound of my tooth
Coming loose
It was all so complicated
I didn't mean to say it out loud
Anyway then, I think I should go
Exaggerate it
All my heart is breaking
I can't over state it
How should I be feeling?
(So run the red out)
The ceiling
(Is all coming down)
And I feel I should care but I don't
Mean to
(So run the red out)
Be rude
(It's all coming down)
Now I feel like I'm finally me
Released November 6, 2020 via AllPoints, Cannot Be, Whatsoever is as dramatic as it is heart-on-sleeve authentic. Its honest lyrics are buoyed by a series of mesmerizing, emotionally-fueled sonics and soundscapes that flood the ears with cinematic imagery as they flood they heart with feeling. The moniker for Welsh singer, songwriter, producer, and multi-instrumentalist Ali Lacey, Novo Amor came into our worlds six and a half long years ago with his unassuming and expansive debut "From Gold"; echoing the likes of Bon Iver, Dustin Tebbutt, Hayden Calnin, and Haux, and so on, his special brand of delicate indie folk has entranced and indulged music lovers around the world as he released a steady stream of songs deeply rooted in humanity, existential reflection, and personal growth and introspection. 2017's Heiress, a collaborative album with longtime friend and musical accomplice Ed Tullett, was followed in 2018 by his own debut album, Birthplace – whose resonance still captures everything Novo Amor was and had been, up to that point in time.
"When I think about Birthplace I think about moving into my new studio. I think about recording "Repeat Until Death" as it snowed heavily outside the window by my piano. I think about the huge amount of touring new places I did after the release. Birthplace has solidified its place in my life," Novo Amor's Ali Lacey tells Atwood Magazine. "If Birthplace is the countryside, then Cannot Be, Whatsoever is the city. It's not exactly my roots, but it's where I've been for a long time. I think this music reflects that, whereas Birthplace feels more like a reflection of the early days of Novo Amor, putting a lot of focus on Upstate NY and how Novo Amor was formed."
If 'Birthplace' is the countryside, then 'Cannot Be, Whatsoever' is the city. It's not exactly my roots, but it's where I've been for a long time.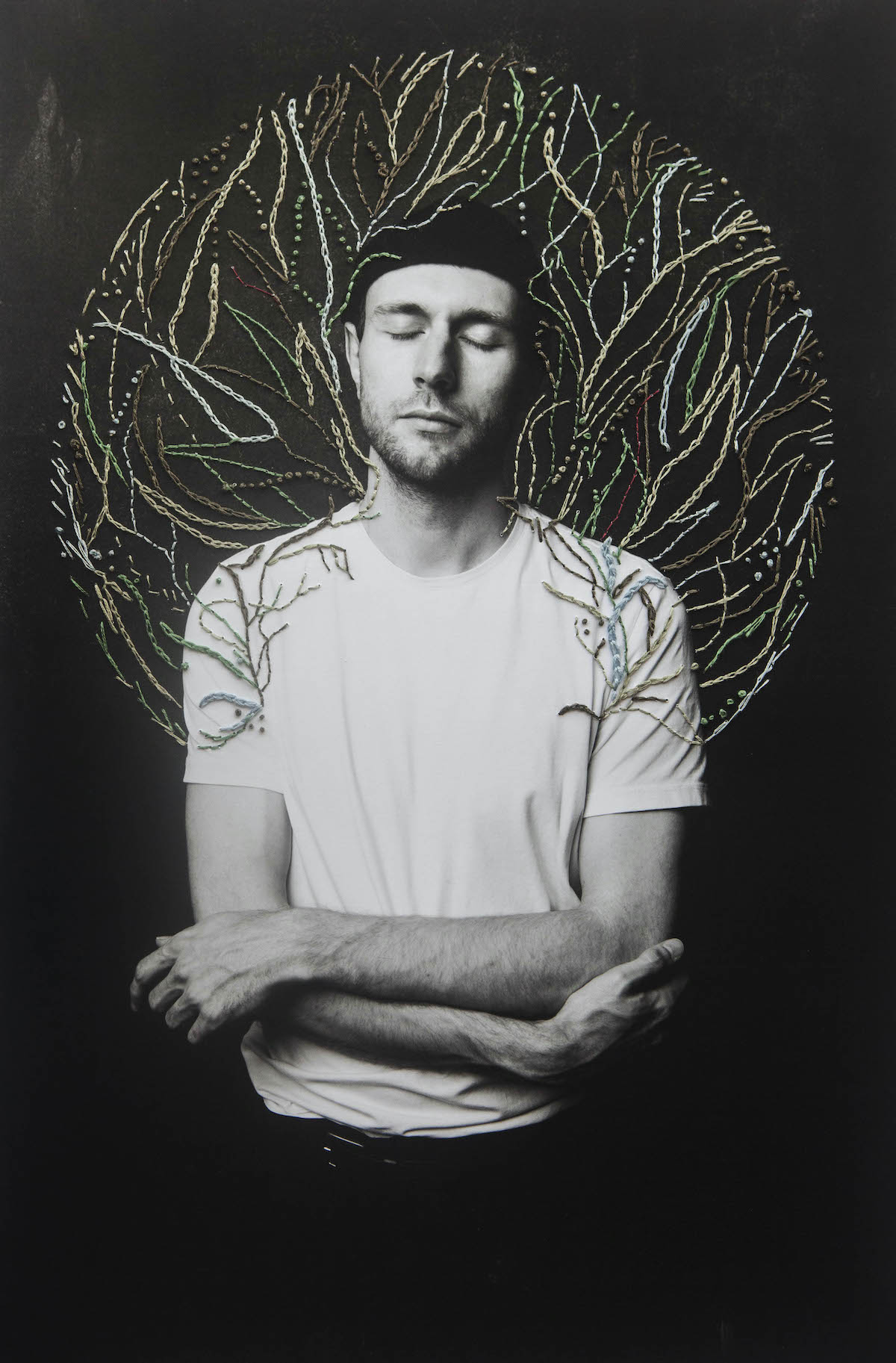 Arriving two years after his debut, Cannot Be, Whatsoever is a wellspring of bright light and energy compared to Birthplace's more subdued, ethereal, and perhaps "hazier," melancholy stature. Lacey surrenders to good feelings of tranquility, making peace with wherever he is at the present moment in songs that soothe the soul while still tapping into deeper subject matters. All told, the record does feel singular in nature; as if, like puzzle pieces, the songs fit just right in a soundtrack of optimistic self-discovery.
"It's funny, because making the record felt so much the other way, like it was a badly made puzzle with unfitting pieces and chewed-up corners," Lacey admits. "Not to discredit my own work, because I'm super happy with the outcome now. It's the best body of work I've made, for sure, but… I think the record captures a bit more of the accepting side of me to try and share Novo Amor with others. A lot of collaboration between Ed Tullett and me went into making this record. It also found me at a unique place in my life, with more years of touring behind me and more desire to experiment and move further away from a traditional guitar and vocal, melancholic singer/songwriter vibe. The most exciting thing for me is just messing around with production, learning how to get certain drum sounds and create a feeling using sound. It's kinda nerdy and boring."
Rather than opt for any other adjectives, Lacey uses the title's three words "Cannot" "Be" "Whatsoever" to describe this album. "The title is taken from Dutch artist Tilleke Schwarz's artwork, named Birdcage (the front cover piece)," he explains. "I realize that they're not descriptive words, but the point is that they almost feel like a random, slightly confusing combination, forming a phrase that sounds indecisive and vague as to what it's referring to. I feel like the record, from a sonic and lyrical intent point of view, is quite scattered, but held together with the thread of my self-production and voice."
"With my debut album, a collaborative album, two EPs and a bunch of stand-alone singles already behind me, it was the first time I was really feeling like, "Where do I go from here?", which was part-exciting and liberating and part-scary and kind of confusing. I felt like I'd sort of achieved my purpose within Novo Amor a few years ago and I was really questioning what I thought was good music, what I wanted to release and why I wanted to release it. Making the album happened naturally; it was always going to happen, but the songs became quite scattered in tone. I'd make something really upbeat, then the next week something really lo-fi and sombre. I'd be jumping from feeling really excited about what I was making to complete uncertainty and doubt, like what I was making didn't fit together as one piece. I came out the other side with an album that I'm really happy with. Concise but broad, I think. The name is meant to feel indecisive, like the process. I'm not really sure I answered the question, so maybe I don't know what it means to me. As an album, It obviously means a lot to me. It's another period of my life that's gone by and been captured in waveforms."
This wayward, scattered (yet deceptively concise) journey begins with the gorgeously light and dazzling album opener "Opaline," which shines through high piano chords, a smorgasbord of background harmonies and sounds, and Lacey's own gorgeous falsetto.
The artist says he chose to open the album with this song "because it's hopeful, in a way," and indeed "Opaline" injects in all who listen an uplifting sensation of possibility and faith in one's future. "The chorus and the end of the song finishes with the line "now I feel like I'm finally me." It's basically the direction and the uplifting tone that I thought would be more present across the whole record when I started making it, but that spirit slowly started to fade away from the 10 tracks. I actually really like that it does this."
What follows is a sublime, sweeping experience. The charming "I Feel Better" houses some of Lacey's most joyous melodies to date, and its follow-up "Decimal" delves into introspection and nostalgia without sacrificing his newfound positive spin on things.
Could you let me know?
I could make some time if you wanted
Couldn't find the phone
I guess I got that summer, you said
"I could be alright if you could rewrite my life" Ooh ooh
And I said, "It won't phase me, but I reckon I may've been wrong"
Oh, oh, oh
I should let this go
I could be your water, instead, I'll put on my coat
I could hear you stall in the way you said
"Is it alright to feel like I do at all?" Ooh ooh
Got caught up in the skylight
And the words just all came out wrong, oh, oh, oh
---
The album's additional pre-release singles "If We're Being Honest" and "Halloween" serve to round out Novo Amor's 2020 sound: These tracks are fragile and delicate in their own unique ways, each a fantastic embodiment of feeling. "It's sort of me romanticising [upstate New York] again, as I've done for years in many songs, but the angle is different," Lacey says of the fantastic "If We're Being Honest" – which grows from an ethereal ballad at the start, into an explosive tempest. "It's closer to me saying, as the song sings, "If we're being honest, I should have said my own goodbye", rather than hang around this place in my head and compare every new moment to all these old moments that I keep on a pedestal."
While the album's singles are certainly noteworthy, this record is truly one to be heard from start to finish. Some of those deeper cuts are Lacey's favorites. "I like the power of 'No Plans' – how rocky it gets with the saturated drums and thick bass parts," he explains. "It brings me back to the heavy music I'd listen to as a teenager. Also the end section of 'Birdcage' is one of my favourite parts, how it opens up without feeling too intense and dramatic, like I've done too often before. I'd just bought a range of cheap, old Casio keyboards from Ebay after seeing my friend Gia Margaret recording one on her Instagram one night. It sounded so good and fit so nicely into the vibe of this track. The production on that track is very inspired by Gia, to be honest.
---
For Ali Lacey, music is as much a musical exploration as it is a lyrical one for him – and Cannot Be, Whatsoever is a massive indulgence of that willingness to explore and experiment with music.
"I think the departure in sounds is mainly from a musical standpoint, though you have songs like 'Halloween', where the lyrics are more obvious and clearly more personal, which I'd usually try and make a bit more ambiguous," he shares. "That track feels like a sort of three-piece '90s band practicing in their parents basement, whereas a song like 'If We're Being Honest' or 'Opaline' couldn't feel more different. Ed Tullett, who I made the 2017 collaborative album Heiress with, was a big part of this record, within the writing and recording. It's the first time that I've had somebody else quite present for the recording process and handed over guitar parts to other performers. Ed's creative input helped mould the sound, for sure. The high pitched vocal synth sounds on 'Opaline' and across the record were Ed's performances and I think actually his voice too."
An established musician in his own right, Ed Tullett may be familiar to readers through his own solo work or through his work in the band Hailaker, the experimental indie folk duo he formed with Jemima Coulter last year.
Diving into his lyrics a bit more, Lacey pinpoints two particular favorite lines off the album: "I miss my friends that I pretend I don't need" from the track "Halloween," and "Here's to betting I spend my life wrong, sitting at home, staring at the wall" from the track "No Plans." "I just like how mundane and relatable they are. Out of context to the songs they hardly even feel like lyrics," he says.
Novo Amor's finest moments across this album occur when he sheds all pretense and sings from the heart; the album's penultimate track "If We're Being Honest" feels like one such moment of stripped-down, naked sincerity:
You called me up in August
Said, "Meet me at the chapel pines"
Just to feel American
"Bury me in orbit"
"Marry me on 565" yeah, that was just adrenaline
You're probably right, if we're being honest
Isn't it ironic
How I'm kind of falling out of time?
It's messing with my serotonin
So call me back in August
On the 11th I'll be 29
I appreciate the sentiment
But, honestly I
If we're being honest
Should've said my own goodbye
And, honestly I
If we're being modest
I could've let my feelings slide
Yeah, you're probably right, if we're being honest
---
As Cannot Be, Whatsoever comes to its rollicking, tender conclusion in the country twinged feel-good song "Guestbook," one gets the sense that Novo Amor still has many more chapters to write. This record – as fractured as the artist may at times find it – is a buoyant soundtrack to discovery.
The sounds and topics Lacey has rendered here are outstanding, and offer solace in a year that has been anything but soothing.
2020 will be remembered as dramatic; meanwhile, Novo Amor's sophomore album can be remembered as an oasis in that never-ending storm. Amidst the turmoil and turbulence of COVID-19, the American presidential election, and so much more, this album is a refreshing source of strength and resolve, hope and optimism, possibility and potential.
"I mean, whatever listeners want to get from it, I hope they get that," Lacey says of his album. "I hope it can live with people for a while, give them a soundtrack to a part of their life. I go into listening to an album wanting to enjoy it, hoping to be happy that the artist is making something that feels appropriate to them, in a melodically and sonically pleasing way. I hope they enjoy it."
Some of your souls will be stirred; others' breaths will be taken away. Yet whether your response to Novo Amor's new music is visceral or minimal, hopefully all who listen will come away from this music feeling some sense of peace and self-assurance. Experience the full record via our below stream, and peek inside Novo Amor's Cannot Be, Whatsoever with Atwood Magazine as Ali Lacey goes track-by-track through the music and lyrics of his sophomore album!
— —
Stream: 'Cannot Be, Whatsoever' – Novo Amor
:: Inside Cannot Be, Whatsoever ::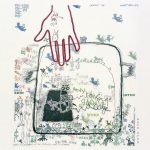 — —
Opaline
Initially a simple piano and melody idea that Ed sent to me. I loved it. So much of the idea was obvious in that demo he sent, so I just re-recorded the piano, wrote lyrics and just built the track up from this without really knowing where I wanted to take it. Once I had the end chorus line "now I feel like I'm finally me", I knew the song needed an upbeat ending with a nostalgic kick, which then draws out into this long outro of warm and sombre chords that almost removes the happiness from those final words.
I Feel Better
Initially a piano part I wrote while testing out some new microphones. I'd had my 100 year old piano in my garage for about 2 years, and finally had it brought up into my studio, so I was really digging the harsh, jangly, open sound of it that I hadn't heard in years.
The melodies and words "I feel better… most of the time", just naturally came out as I was playing, followed by the chorus line "Don't make a mess of my love" – a really cheesy line that I think goes with the '80s, upbeat vibe of the song. I wanted to just lean into that and make something that felt so different to the old Novo Amor material.
Decimal
"Decimal" is to be at a point in between two wholes. One of my favourites from the album that I see as a sister song to State Lines, in a weird way.
No Plans
I feel like this song is a perfect representation of the collaboration of melodies and song styles of Ed and me. The main verse guitar riff and first verse melody was an idea that he had. He sent me the 30 second demo and I expanded on the structure, altering melodies and writing phrases that then lead onto me creating the second half of the song. I had Ed record the main verse guitar part for the first half, then I played the guitar parts from the 2nd half. I really like the dropped out, roomy bridge section. It sounds kind of like Pinegrove, who I'd been listening to a lot of over the course of this album recording.
Birdcage
I feel the sound of this song was very inspired by Gia Margaret, who made one of the best albums of the last couple years. The decision to drop out the hi-hats from the drums and use warm, sparkly Casio keyboard synths feels very Gia. The song feels very early 2000's emo, like it could be re-worked to fit on a Saves The Day record or something.
Keep Me
It feels like a broken down extension or almost a response to Birdcage, but way more lo-fi, but in keeping with that melancholic, almost self-pitying vibe. Where Birdcage is about wondering if not being around for the benefit someone else might be the best choice (I'm not talking about dying), Keep Me sort of back-tracks on those earlier thoughts to say that, in fact, this person might actually be the best thing about you.
Halloween
This was the quickest song I've written in a long time. I wrote it on Halloween 2019 after what felt like a long and increasingly bad October. I'd been unhappy with everything that I'd been writing and felt like I was unnecessarily forcing myself to make music, which is a strange position that I'd never really found myself in before. I sat at my guitar and kind of jokingly just sang the line "All the good words have left my mouth, I'm completely out of things to say about it now". It was the most appropriate phrase for how this month had felt. That feeling of just being done with everything. The song just formed around that phrase. I made a really bad demo of the track that night and ended up liking how it sounded – so raw and lo-fi – so much that I used most of those elements in the final album version.
State of a Woman
I love instrumental tracks on albums and how they're the perfect opportunity to take a moment of calm or segue into another song. The track is basically two organ chords repeating and growing over two minutes as a world sort of emerges around them. It's meant to feel calm but also quite intense and strange. The pitched up and down inaudible vocals give this weird and almost uncomfortable feeling.
A lot of the track was just recorded in half an hour of Ed and me singing random phrases and melodies over the organ at the same time. I then chopped these up and pitched them. It was really a chance to just experiment a little bit with running things through my tape machine and not have to worry about there being a main melody or hook.
If We're Being Honest
This song reminds me of "Terraform" from Heiress; the same sort of production and piano sound etc. A lot of influence was taken from that, and the fact that it was another song co-written with Ed probably plays into it as well. This is probably the only song on the album that I wrote, lyrically, more in line with Birthplace. My old music calls back to my time spent in Upstate NY where I spent a summer back in 2011, and this song does that also. It's sort of me romanticising the place again, as I've done for years in many songs, but the angle is different. It's closer to me saying, as the song sings "If we're being honest, I should have said my own goodbye", rather than hang around this place in my head and compare every new moment to all these old moments that I keep on a pedestal.
Guestbook
A song about being away, whether that's touring, or being physically or mentally distanced from another person, and the toll it takes. I wrapped it a slightly honkey tonk vibe production to make it feel inclusive and more fun.
— —
— — — —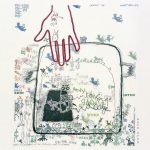 ? © Daniel Alexander Harris
embroidery © Aline Brant
:: Novo Amor ::
---