Encapsulating a plethora of calamitous emotion, Orla Gartland has crafted an anthem in "I Go Crazy" that feels timeless, yet cutting-edge.
— —
The year 2015 saw the release of Orla Gartland's indie anthem "Lonely People," which captivates with its hard-hitting production and engaging, relatable lyricism. Incorporating elements of funk and alt-pop, the track was and still remains an undeniable triumph. Since then, the artist has co-written a BTS track with the sensational Martin Luke Brown and toured with Dodie, all while working on new material.
Listen: "I Go Crazy" – Orla Gartland
Independently released 2 May 2018, single "I Go Crazy" marks Orla Gartland's new era. The song retains the candid lyricism that first captivated music lovers, yet it indisputably feels like an evolution in the artist's sound. The fierce anguish that radiates through every single syllable of this track demands to not just be heard, but felt: As the track progresses, the ferociousness of the production is unleashed, a stark contrast to the minimalistic haze at the start of the track which completely thrusts the listener's attention upon the track's magnificent, expressive lyrics.
I've got no clue what you're thinking
You move your hand away from mine
Shifty eyes and indecisions
Why does this happen every time?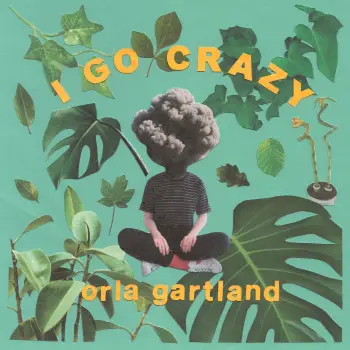 "I Go Crazy" explores the disorienting and bewildering aftermath of telling someone you love them and not hearing it back. Somehow, Orla Gartland manages to transform the resulting despair, anguish, and upset into a spirited, self-assured portrayal that feels both ingenious and authentic. Throughout she magnetizes with this daring depiction of events, sung with such a vigorous verve that it wouldn't be hard to believe she recorded "I Go Crazy" immediately after the event.
Say something before I go crazy now
And my tears, your fears, don't phase me
Say something before I go crazy now
I go crazy (I go crazy now)
I go crazy
The way that Orla Gartland exquisitely expresses emotion profoundly resonates with her fans, evidenced by the fact that both her dates in London and Dublin this May sold out swiftly. "I Go Crazy" has reignited an impassioned, intense interest surrounding future releases and if they're half as good as this quirky, addictive banger, then it's clear Orla Gartland will be selling out more venues across the UK and beyond.
— —
— — — —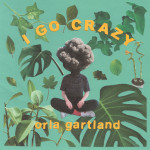 ? © Orla Gartland
:: Orla Gartland ::