Every Friday, Atwood Magazine's staff share what they've been listening to that week – a song, an album, an artist – whatever's been having an impact on them, in the moment. Here's this week's weekly roundup!
— — — —
— —
:: Palo Santo – Years & Years ::
Alex Killian, Foster City, California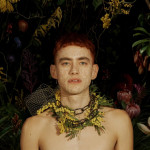 It's been a long three years for Years & Years fans waiting for their sophomore album, but the evocative synth pop group did not disappoint. Their Palo Santo LP is everything I loved about Years & Years, amplified. The Londoners seem to have really settled into a sound that is distinctly their own, and vocalist Olly Alexander shines brighter than ever. My favorites are the moody "Palo Santo," the groovy and balanced "Karma," and slightly frantic but extremely emotive "Up In Flames." Alexander's voice is one of my favorites, largely because of the way he uses it to add a specific emotion to every track he sings. It's the guiding light of each song, and I tend to feel like my emotions are completely at his will as a listener. He just has this way of captivating through his music, and I find it to be super rare and special. For an extra treat, check out their dystopian music videos from the album, especially the short film, "Palo Santo."
:: Scorpion – Drake ::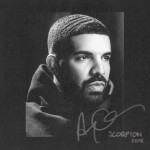 Why did Drake think a 25 song album was a good idea? Why is this the Drake album with the most songs I like on it? Why did he feel the need to divide the album in half? Why do I keep listening to it? Why didn't he tell us about his kid sooner? Why was his comeback at Pusha T so weak? Why didn't Drake just cut it down to 7 songs like Kanye? Why does Drake's Apple Music description of the album make no sense? Why does it seem like every major rapper is putting out an album this summer? Why are they all subpar? Why does it feel like I'm getting older? Why does the Michael Jackson song work so well? Why wasn't "8 Out of 10" a single? Why is everyone angry at each other?
:: Sink EP – Sudan Archives ::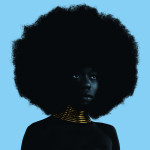 Some music simply feels too relevant to the times to ignore, which is the reason that I have been head-bobbing to Sudan Archives' newest EP, Sink. It makes sense why she once describes herself as a classical violinist with "too much swag," because she is able to blend the rhythms of modern R&B with folksiness of Western African strings in a way that doesn't sound too experimental or contrived. Her voice glides over the instrumentals with a regal flair that is utterly spellbinding – as if are being serenaded by modern African royalty. The opening tracks, "Sink" and "Nont For Sale," are personal favorites because they display the dichotomy of Sudan Archives' modern and traditional styles bound together by the timeless messages of empowerment and perseverance indelible to the African diaspora. It's requires listening to all.
:: "Baby Don't Stop" – NCT U ::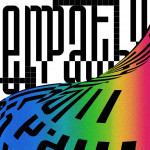 If you've been living under a rock, or you simply haven't been paying attention to the headlines, you might not have noticed the ascendance of K-pop bands these past few years. From entries on the Billboard Social chart, to viral YouTube videos, K-pop has increasingly spread past borders to reach a global audience. With its polished visuals, impressively synchronized dance moves, and catchy songs, it's not difficult to see why K-pop has garnered devoted fans the world over. K-pop is like traditional pop on steroids, visually stimulating in ways that many Western acts aren't.
This week, I started listening to the band NCT after watching their music video for "Baby Don't Stop." I'd watched many K-pop videos in the past. They were always entertaining – full of great choreography, incredible sets, and cool clothes, but I never got a real sense of the person behind the song, nor did I feel compelled to listen to their discography. That changed with "Baby Don't Stop." The video follows two members of NCT U (a subunit of the larger NCT band) dancing in an abandoned theatre. From the moment the video begins, it's hard to keep your eyes off the screen. Taeyong and Ten's dancing is magnetic, and even when they're not performing, their charisma draws you in. Taken off their recently released album NCT 2018 EMPATHY, "Baby Don't Stop" is proving a serious contender for my song of the summer. If you need more persuading, check out NCT U's equally slick video for the trap-infused track "The 7th sense." It's all too easy to dismiss the genre, but it looks like the K-pop wave will not be receding anytime soon.
:: "Fevers" – Horace Greene ::
"Fevers" is lifted from Horace Greene's new album, The Diamond Engine and showcases their ability to intertwine different genres to form their own identity as a band. Throughout the track, blues-inspired guitar rock influences serve as a delicious undertone, with soul-pop influences sitting in the driving seat.
An efficacious guitar line kicks off this track into gear before accompanying instrumentation starts to give life to elegantly multi-layered introduction. Vocalist Tony Oakley then delightfully delivers the lyrics which effortlessly compel with their frankness and remarkable relatability. You can catch the band's passionate, animated set as they tour the Midwest this summer.
:: "Come On to Me" – Paul McCartney ::
Well, I guess I'm finally writing about (Sir) Paul McCartney. Which is funny, because I'm usually the first to (good-naturedly) joke that The Cute Beatle's looks are what got him the first (and for the longest time, only) knighthood among the former band members. (That, and the fact that he threw together the 30ish-second royal tribute of a ditty "Her Majesty" to close Abbey Road.)
In all honesty, though, I was actually pretty pumped when I heard "Come On To You," because it shows that not only does Paul McCartney still have it, but that it—his undeniable talent as a songwriter—seems like it's just as strong as ever, and will remain so. "Come On To You" is a rollicking tune that blends what I love best about classic rock with modern sensibilities. What makes the song even better is that it's less of a "girl-I'm-gonna-make-you-mine" song than it is a "who's-gonna-talk-first-because-I-know-we're-both-on-the-same-page" anthem, a much-needed update on the overdone, not-always-presented-as-consensual former. Throw in some (obviously) top-notch guitar work, some piano, and some do-do-do-do-do-dos and it's a recipe for success. As expected.
:: "Nobody" – Mitski ::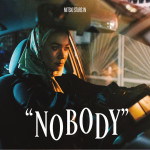 Kind of hard to miss what type of story you'll be listening to when the first line is "my god, I'm so lonely." But with the deceptive, cheery melody throughout, Mitski's "Nobody" shows that it's not simply about the loneliness that lingers around us but how we cope. The track starts with a steady cymbal beat that slowly incorporates the bass pedal that blends magnificently into the retro-sounding guitar vibes. It's such a feel-good rhythm paired with lyrics drenched in somber tones and melancholy.
And I know no one will save me
I just need someone to kiss
Give me one good honest kiss
And I'll be alright
Her delicate vocal work adds an additional layer to the track with its vulnerability and earnestness. She alone is perched and sings of her past relationships, noting that "still nobody wants me." Yes, despite the turmoil being brought into light, it might be best to simply dance away that loneliness. The accompanying video captures that idea and creates a physical manifestation of it. With its surreal look, the viewer follows Mitski as she falls further down the rabbit hole of appendages emerging from walls, gaping holes leading to other worlds, and a color scheme best described as a cartoon – all while singing away her troubles into her hairbrush microphone and dancing to the charming rhythm.
Mitski has experienced many aspects of fame; subjecting her to both love and disgust. Despite it all, she decries that she is a nobody, never to be loved. This honesty is what draws me to her music and her new album Be the Cowboy releasing August 17 via Dead Ocean, I hope to hear more of these open ballads.
— — — —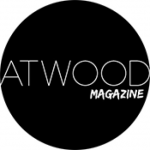 ---
:: This Month's Features ::