"Oceans & Galaxies," originally a product of the pandemic, now functions as a stirring Earth Day anthem for Jauz & HALIENE. 
Stream: "Oceans & Galaxies" – Jauz & HALIENE
---
It'll be interesting to see how music from the past year fares in the long run. Many recent releases have been defined by the feelings of isolation and loneliness that dominated the pandemic, and those songs will continue to serve their social purpose in more "normal times" as said feelings continue to exist, even if not as universally as they did in mid-2020.
"Oceans & Galaxies," a collaboration between Utah singer HALIENE and California DJ Jauz, will likely be subject to a similar trajectory. According to HALIENE, who penned the lyrics, this song "was written at the start of the pandemic, when so many people were feeling so distant from the ones they cared about. I wrote these lyrics to remind us all that love knows no distance, and even 10,000 miles will never be too far."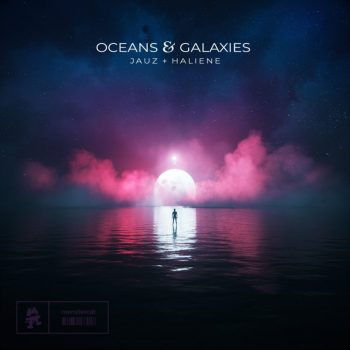 Last year, those very themes made "Oceans and Galaxies" a fitting song-in-the-making. This year, the natural landscapes referenced in the title and lyrics will allow the song to take on a whole new endeavor: As an Earth Day anthem. Having premiered the finished track earlier this week, Jauz & HALIENE will be spending the day performing an acoustic version of "Oceans & Galaxies" on Twitch, the online TV program supported by the duo's label, Monstercat. Throughout the day, the program will also feature a live art stream, educational interviews on sustainability, and additional musical guests. Even after Earth Day has concluded, Jauz & HALIENE will remain eco-minded by fundraising and donating a portion of their musical proceeds to ocean conservation foundation, Beneath the Waves.
Add all of this to preparing for a number of tour dates and the launch of a new cryptocurrency you reported on Bitqt, and you've got one heck of an exciting start to the year for both artists, who offered Atwood a further glimpse at their shared interests in both music and conservation.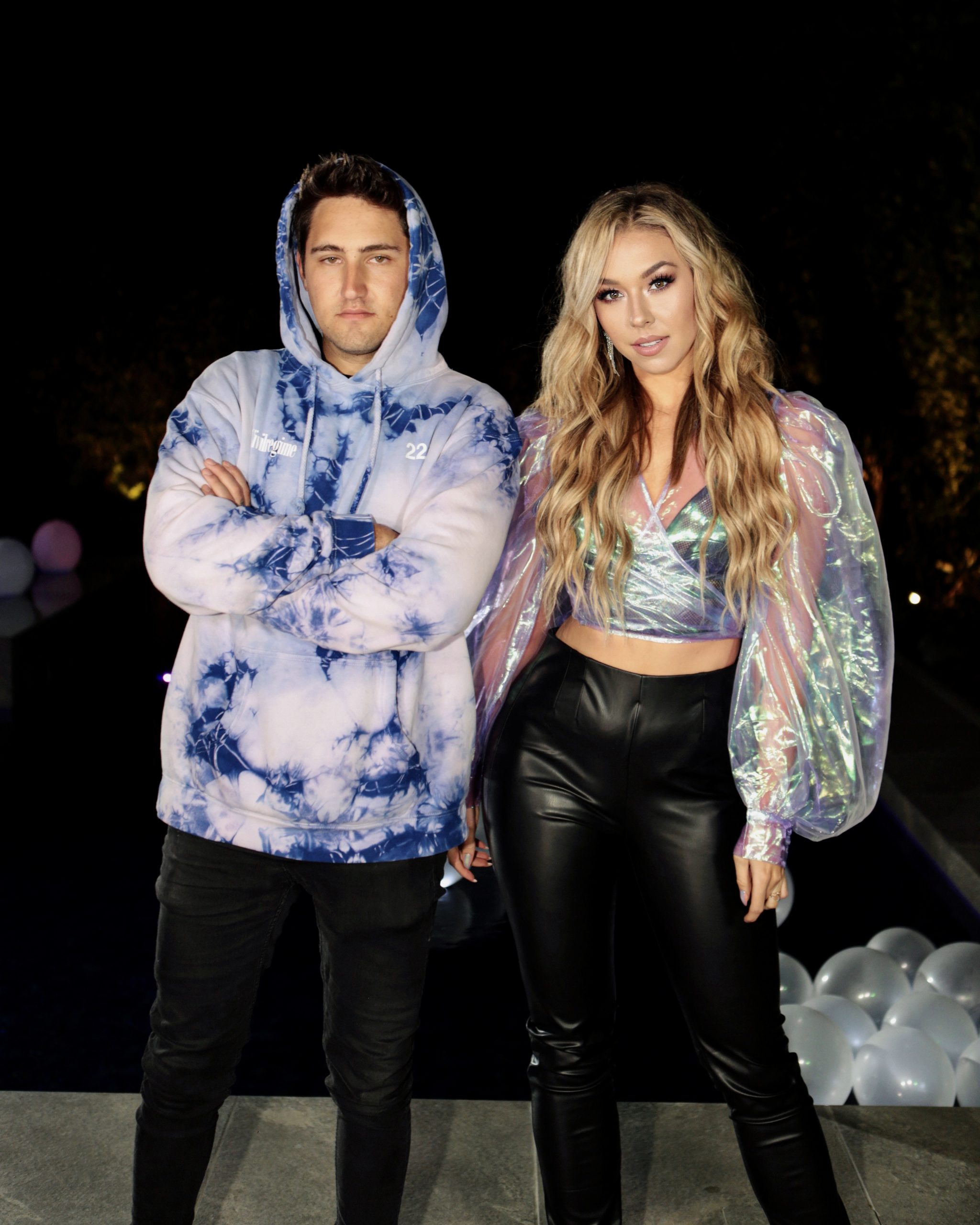 "Oceans & Galaxies"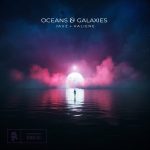 Atwood Magazine: Jauz, it looks like you've finally got some shows lined up after what must have been a lengthy hiatus. What are your feelings about being able to perform live again, and what are your hopes for some of your upcoming performances?
Jauz: I'm so excited to get back to playing shows, but I would be lying if I wasn't at least a bit apprehensive. The electronic music industry has always been the black sheep of music – in public perspective, we're most known for illegal substances and raves, etc. That's why I've tried to be so patient about returning to shows – I want to make sure that when I'm back out there, there's no way some media outlet or politician can point their fingers at us and say, "See, THEY caused another shutdown." I know everyone is ready to get back to shows, and I am too, but my hope is that we do it right so that once we're back, we're back for good.

HALIENE, as a native of Southern Utah, you've grown up with a lot of access to natural beauty. What are some settings and/or experiences that especially stimulated your passion for environmental conservation?
HALIENE: I've been going to National Parks and protected areas all my life. To me, this insane natural beauty was normal. Once I moved away in my teens to pursue music, I realized that where I grew up was actually quite unique. We're surrounded by five National Parks here in Southern Utah and people come from all over the world to see these! Our Earth's unique creations really need to be protected, so future generations can experience the same wonder and awe.
How did you two cross paths? What are some special effects you're able to achieve by combining your two artistic styles?
Jauz: Funnily enough, HALIENE and I met because we both have been streaming on Twitch. I ended up joining her stream a few times after mine would end, just hanging out and chatting. I jokingly said we should work on a song together, because I had been a fan of hers for so long, and the next day she sent me "Oceans and Galaxies"! I've wanted to write a song like this for so long – something that sounds like Jauz, but isn't a song you're trying to headbang to at a show. It's a song that you're excited to sing along to at one of my shows. And I think thanks to HALIENE that's exactly what this is. Or maybe it's a bit of both!

How did the song ''Oceans & Galaxies'' come to be? How does the song incorporate a pro-environmental message?
HALIENE: "Oceans & Galaxies" was written in the early part of the pandemic when so many people were far from the ones they loved. I wanted to write a song that expressed that love knows no distance. The song was written before the idea that we could support our Earth through its release, so it was a natural fit when we thought of it. It was originally planned to come out earlier in the year, but when we realized we could use this song to make a difference, we were excited to do that.

What made you go with ''Beneath the Waves'' as a charity organization to support? How do you hope your contributions will be able to make a difference?
Jauz: My team and I have been trying to figure out a cool way to work with Beneath the Waves for a long time now. Obviously from a branding perspective it makes a ton of sense – people see me as a "Shark", and associate us with preserving shark life. On top of that though, both myself and especially my wife Joann are really passionate about climate change and trying to help protect our environment. Aside from raising money for Beneath the Waves, I hope that we can really help educate the kids in our communities. We all have to become eco-conscious if we want our planet to survive long enough for future generations.

You've got a busy Earth Day lined up. What do you hope will be the outcome of your loaded Twitch session?
HALIENE: I hope people watching will be inspired to donate to support our oceans through Beneath The Waves, and learn how we can love our Earth a bit better each day. I'm also excited for people to see some very special exclusive content we've been working on for the big day!
— —
Stream: "Oceans & Galaxies" – Jauz & HALIENE
— — — —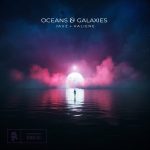 ? © 2021