Every Friday, Atwood Magazine's staff share what they've been listening to that week – a song, an album, an artist – whatever's been having an impact on them, in the moment.
This week's weekly roundup features music by Bleach Lab, Romy, Disq, Superfan, Zach Bryan, Surprise Baby, Renao, Grace Kay, Siena Bjørn, Ay Wing & Chuuwee, Mae Krell, Bindley Hardware Co., Polyglam, Mourning Coffee, The Beths, Malena Cadiz, & Sounds of Walker!
•• •• •• ••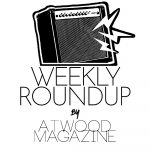 :: Lost in a Rush of Emptiness – Bleach Lab ::
Wave after wave of shiver-inducing shoegaze, glistening indie rock, and dream pop wash over the ears as Bleach Lab's debut album drenches its audience not just in breathtaking sound, but in visceral emotion. Out today via Nettwerk Music Group, Lost in a Rush of Emptiness is the apotheosis of everything the London quartet have built over the last four years: As enchanting as it is achingly intimate, their first full-length is an immersive collection of inner reckonings and soul-stirring reflections on what it means to be alive. They plunder the depths of their own hearts and souls, ultimately delivering an experience that is at once wondrous and wistful, thought-provoking and deeply evocative.
It feels like everything that's come before – the grief and trauma of A Calm Sense of Surrounding; the heartache and vulnerability of Nothing Feels Real; the haunting beauty and seductive, raw reverie of If You Only Feel It Once – has been leading up to this moment. Lost in a Rush of Emptiness cathartic triumph: From the yearning, obsession, and desire of "All Night" to the feverish turmoil of "Everything at Once"; from the romance and fragility of "Indigo" to the churn of "Smile for Me" and the unfiltered heartbreak of "Leave the Light On," Bleach Lab capture the highs and lows of a life lived to the fullest with stunning grace and time-tested finesse.
Lost in a Rush of Emptiness concludes with the ultimate Bleach Lab anthem: "Life Gets Better," a sonically delicate, emotionally charged recognition of all the twists and turns, wounds and scars we gather along the way. It's not so much the aftermath of the reckoning, as it is an oasis in an ever-churning storm; the winds will likely pick up again, but while things are calm, this is their affirmation – an anthem of resolve; a promise to live. "I want you to know I'm doing fine," vocalist Jenna Kyle sings. "Life gets better." It's the highest high Bleach Lab could have ever reached at this stage in their career, and they made sure to end their album on it: A bright spark of warmth and love – a light in the dark.
Life gets better
it's not easy at times
I change with the weather
whether it rains or it shines.
I want you to know
I'm doing fine
Life gets better
:: "Twice" – Romy ::
Romy's music is for the girlies who want to feel like they're in a sweaty Berlin club without leaving their apartment. With her 2023 full-length album, "Stronger" hits even harder when accompanied by personal favorites "Twice," "Did I?," and "She's On My Mind."
Even if reflecting on past mistakes is an age-old theme, Romy takes a failed romance and twists it in a way that's fresh and palpable. If you were to restart a relationship, would you repeat the same mistakes twice? Could you even identify your own failures in love? Who knows and in the meantime — let's dance.
"Who am I to deny," she sings in the chorus. "The shivers running down my spine / And how I'm dying inside / Every time we say goodnight? / And who am I to deny / I throw my hands into the sky? / It's strange enough once in a lifetime / It must be love if it happens twice."
:: "Cujo Kiddies" – Disq ::
I never would have imagined myself entertaining the thought that Cujo — the human-mauling rabid dog created by Stephen King — could be a role model, but Raina Bock of Disq made me a firm believer in the beast's positive influence with her track, "Cujo Kiddies."
"Cujo Kiddies," the third song off of Disq's latest record, Desperately Imagining Someplace Quiet, released Oct. 7, 2022, is, for lack of a better word, a doozy. This whirlwind of adolescent angst brings listeners into a space where tongue-in-cheek quips from Bock and tinny guitar strums yield to "finding comfort in the metal machine."
"Raina tell me how you feel / Cujo taught me how to heal / How am I meant to be still? / Everything is such a deal / Cujo taught me how to chill," Bock cooly states over skittering guitar riffs and thrumming basslines; weathering her incessant stream-of-consciousness while trying to  shield herself from the well-meant (but still pressing) concerns of those around her.
Bock shares on penning the track: "I wanted to make a song that sounded like a freight train full of clowns and silly toys, barreling through the dark, observing and taking note of the various gloomy landscapes of my brain (without dwelling too long or taking any of it too seriously). The experience inspired what I hope to be my lifelong approach to songwriting going forward… To write songs not with the goal of reflecting on where I am at a given moment, but as a tool to pull myself out of the way things are and toward the way I'd like them to be."
Perhaps we can all learn a lesson or two from Cujo, the metal machine, and Disq!
:: "Different Way" – Superfan ::
Sofia Sar, El Cerrito, CA
What does it take for us to see someone in a new light? What would have to transpire? And what if that someone is ourself? Superfan's "Different Way" contemplates these questions in an attempt to reach a conclusion. From their 2022 EP, Maltman and Effie, this was their final project released under the moniker KALI, signaling a new era as Superfan. Throughout the EP, the teen multi-instrumentalist reflects upon their duality and the aspects of themselves that present a dichotomy.
While Superfan doesn't refer to specific events that cause this shift in perspective, they instead utilize the duration of the track to showcase what they believe to be the answer: the passage of time. The track begins with questions: Wonder what color the leaves will be/ wonder what the weather will change for me/ to see you in a different way. Perceptions are strong and often feel immobile, whether they determine how we see others or how we feel about ourselves.
The halfway point acts as the climax as a punchy bass drum, overdrive heavy guitars, and muffled phone calls produce and auditory montage. The final minute is more of an epilogue, as they resolve: "I know what color the leaves will be/ I know what the weather will change for me/ to see you in a different way/ I see you in a different way."
:: Boys of Faith – Zach Bryan ::
It's only been a month – under a month, in fact – since Zach Bryan released his chart-topping, self-titled, self-written, and self-produced fifth album, but the prolific Oklahoma singer/songwriter clearly has a few more tricks (read: songs) up his sleeve before this year is through. His brand new five-track EP Boys of Faith feels like the much-needed coda, rather than an addendum, to its predecessor; full of spirited passion, heated emotion, and grounded, down-to-earth charm, it's at once smile- and shiver-inducing.
Essays can (and surely will) be written about tracks like "Nine Ball" – exploring a fraught father-son relationship marred by gambling, absence, and emotional neglect – and "Deep Satin," but for me, this EP's two standouts are the smoldering, cinematic title track, featuring Bon Iver's Justin Vernon, and the Noah Kahan collaboration "Sarah's Place," a gorgeous, nostalgia-inducing folk-rock reverie reflecting on glory days and good times past:
But don't come back, lover,
I'm proud you're under the skyline
We always knew you were
the better half of our good times
Those backyard lights don't shine
as bright without your face
Out at Sarah's Place
There's a lot to love in Bryan's lyricism and performance: Every song of his is a fully painted portrait of raw humanity, and Boys of Faith is as exposed as it is self-assured: A record revealing life's cracks, and the things we do to seal them up.
:: "Motorcycle" – Surprise Baby ::
With their roots in Northwest Montana, artist Sarsten Noice and producer Claire Morison make up the now Los Angeles based project, Surprise Baby. Together, they concoct a unique and intoxicating sound which they have deemed as rock and roll cowboy meets indie pop. Their latest single "Motorcycle" demonstrates their celestial and hypnotic style, welcoming you into their world, as they take you on a lyrical journey that delves into the concept of seeking escapism. Its fictitious narrative is based around the yearning to break free from a relationship, with the protagonist symbolically riding a motorcycle towards the allure of New York City.
Noice shares, "Call it a quarter life crisis, call it fear of commitment, the feeling is that of running away. There is also a sentiment of not wanting your partner to worry over you, and making the unrealistic promise that you won't die on the road. The fact that the narrator believes so deeply they won't die while simultaneously desiring to be as close to danger as possible is the irony of the song itself."
"Motorcycle" is a mellow tune, built around raw guitars, echoing harmonies, and soft, subtle percussion that allows you to completely immerse yourself in its transcendent aura.
:: "WILD WILD WEST" – Renao ::
UK based R&B rising star Renao creates dynamic, dance-worthy and groovy tracks that are the purest definition of an earworm track. "WILD WILD WEST" is the first song off of the artists ethereal debut album A SPACE BETWEEN ORANGE & BLUE. This track has been rattling around my brain all week, everything from the singer's gritty and piercing vocals to the high energy beat and cheeky lyricism is pure perfection.
This tracks energy is absolutely unmatched and will have you nodding your head to the beat and mouthing along the catchy chorus "I know I can't stay for way too long/ And no one even knows where the hell I'm from/ Things could get heavy, they could go all wrong/ It's the wild wild west and I did my best to get over here" instantly. Centering around his experience immigrating from India to the UK and struggling to find his place, Renao creates great juxtaposition between his solemn lyrics and dynamic instrumentation, taking you on a wild, wild ride through the wild, wild west!
:: Grace's Gospel – Grace Kay ::
The enchanting debut album by up-and-coming LA songwriter Grace Kay is a musical voyage that beckons listeners into a realm where art-pop and R&B intertwine like silken threads. Grace's melodies weave a spellbinding tapestry that pays homage to the extraordinary women who have touched her life.
Opening track "Lillies" invites you to step into the sun-dappled garden of Grace's Gospel. You're enveloped in a warm embrace, surrounded by lush synthesizers and celestial percussion, while Grace's voice guides you through the fragrant petals of her memories. As you wander deeper into the album, emotions swell and recede like gentle tides. Tracks like "Go Off," "Renaissance," and "Open" (one of my personal favorite tracks of the year, which you also may have heard on CBS' True Lies) pulse with a magnetic energy, infusing you with a sense of empowerment and exhilaration. In contrast, "Here," "Overgrown," and "CTLTNM" invite you to share in moments of vulnerability and growth, like whispered secrets under a moonlit sky. The zenith of the album arrives with its eponymous track, a heartfelt tribute to Grace's niece. It's a moment of transcendence, where personal experiences meld seamlessly with universal themes.
Grace's music isn't just a collection of songs; it's a journey that carries you through the spectrum of human emotions. Grace's Gospel is an album that invites you to immerse yourself in the artistry of Grace Kay and emerge enriched, as if you've experienced the divine feminine through the exquisite medium of music.
:: "Down Bad" – Siena Bjørn ::
You know those times that you are so far gone from a partnership, but your lover still cannot help but pine for your affection? Siena Bjørn's jazz-infused release "Down Bad" beautifully details just that. With punchy, R&B soundscapes and falsetto that is smooth like butter, listeners can easily get enveloped in this silky, retro inspired track. Goodbyes are never easy. You can feel Bjørn's deep pain of having to push away.
Siena Bjornerud, the brainchild behind Siena Bjørn, is a profound singer/songwriter that crafts the ideal blend of pop and R&B. Her rich, soulful vocals and daring melodies have garnered the Seattle native a large and loyal fan base. "Down Bad" portrays that same bold energy.
:: "Dionysus" – Ay Wing & Chuuwee ::
Eric Schuster, Los Angeles, CA
Dionysus is the "Olympian god of wine, vegetation, pleasure, festivity, madness and wild frenzy." The song opens with Ay Wing's mesmerizing hums, gentle synths, a measured and technical drum pattern, and melodies that make you want to sway to the beat-driven music. The lyrics start off with Ay Wing in a vulnerable state, easily susceptible to the temptations of Dionysus. She gives in to the enticements in the chorus and comes back stronger in the second verse.
Ay Wing is a Berlin-based artist from Switzerland who has been releasing music since 2015, with her debut album Bloodstream being released in 2022. She is a master of capturing the spectrum of human emotions in her lyrics, and she does so beautifully with her new track "Dionysus." Ay Wing partners up with Chuuwee, her friend and frequent collaborator, to create a song that effortlessly sways from mellow bedroom pop, to R&B, to hip hop.
Sometimes a hip-hop verse on a pop track can feel clunky and unnecessary, but the chemistry between Ay Wing and Chuuwee is evident. His verse fits perfectly on the record and enhances the whole of the song. My favorite lines of the song are Chuuwee's first two bars of his verse — "How could you be in love with toxicity / But dying to get rid of me?" An absolute banger of a dance track that deserves more than its 10,000 streams on Spotify.
:: "apollo's song" – Mae Krell ::
Shivers shot down my spine the first time I heard Mae Krell's new single, and I'm sure they'll do the same for you. "The dog meant to outlive me is starting to get old," the Brooklyn-based indie folk artist sings over a sweet, tender acoustic guitar and gentle drums. "My best friend's name will change soon, floral blueprints on the floor; and i've thought a lot of leaving the only city I've ever known." Breathtakingly beautiful and brutally honest, "apollo's song" aches with the vulnerability of a soul who stuck around, despite her suffering. With emotive grace and heartfelt sincerity, Krell sings candidly, reflecting on all the life changes she never thought she'd see.
thought i clipped its wings
but somehow time's flown by
and i never saw myself walking down an aisle
couldn't imagine what i'd look like past 25
dreams were a luxury that i couldn't afford
and now
i'm living a future i never thought i'd have
"Last year, after being burnt out from my restaurant job and not feeling creative for a long time, I decided to take an extended trip with my dog to recharge," Krell tells Atwood Magazine. "I packed up everything I owned and bought a rooftop tent for my car and moved into it. From August to November, I drove from New York to California and hiked and camped and had the time of my life with my dog. Something that would happen super often on the trails is that people would say hi to my dog and ask her name and how old she is."
"Her name is Apollo and she's seven, and as I was saying that over and over again, it started to hit me that my dog is aging. When I got her, I was seventeen and struggling so much that I didn't see myself sticking around for very long. I thought that if my family had a dog it would be more manageable when I inevitably killed myself. Now I'm 24, and my dog is aging and you can tell, but I'm not going anywhere. That's a really heavy but also really beautiful feeling."
"This whole album is built on that idea, a coming of age story for someone who didn't plan to come of age, or ever think that she would."
the dog meant to outlive me is showing her white hair
my little brother's off to college
someone had to please my parents
and i'm starting to worry
that i won't ever adapt to this
thought i clipped its wings
but somehow time's flown by
and i never saw myself walking down an aisle
couldn't imagine what i'd look like past 25
dreams were a luxury that i couldn't afford
and now
i'm living a future i never thought i'd have
If I'm being completely honest, the line, "I'm living a future I never thought I'd have" is one of the most beautiful lyrics I've ever read. For as dark a place as she once was in, Mae Krell has created a truly inspiring and life-affirming song.
:: "Akimbo Boogie" – Bindley Hardware Co. ::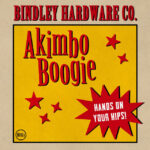 Bindley Hardware Co. has been making waves in Pittsburgh, PA since their 2015 hometown anthem release, "Three Rivers." With a larger than life sound, Bindley Hardware Co. transports us back in time with their latest single "Akimbo Boogie."
This is the type of song that reminds you why music was created in the first place. Lead singer Jon Bindley belts with energy and character, almost in an Elvis-like fashion while the band matches with every lyric and beat. With ample horn breaks and guitar solos, "Akimbo Boogie" has everything a song needs that makes you want to get up and dance.
We're excited to see what Bindley Hardware Co. does next! We know it will be exciting.
:: "Saving Grace" – Mourning Coffee ::
Mourning Coffee is an indie/folk artist hailing from New Jersey who has blessed us with a quintessential autumn anthem, "Saving Grace." Think plaid button ups, pumpkin spice lattes and crisp, dewy mornings, this new track encompasses that same vibe, through folky guitars, luminous melodies and warm, soulful vocals. "Saving Grace" is a heartfelt ode to the people and things in our lives that bring out the best in us.
Mourning Coffee shares, "Saving Grace is all about showing gratitude to the people and things that inspire me to be the best version of myself. Most artists have a muse — something that inspires them — and without revealing too much, I felt inspired to share the gratitude in song."
With "Saving Grace" being the first single to be unveiled from his upcoming EP, we are certainly in for a treat!
:: "Town" – Polyglam ::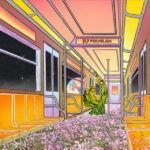 At once light and heavy, atmospheric and grounded, Polyglam's latest release is utterly spellbinding: A cathartic, contemplative eruption of cinematic warmth and wonder that wraps itself around the ears, dazzling and disarming its audience through a mixture of sonic beauty and grace. Released today, "Town" is the second single taken off Polyglam's forthcoming debut EP, and a truly stunning seductive show of pure talent from the Los Angeles trio of Allie Stamler, Rachel White, and John Sinclair.
Have you been back home to your mother?
Has she come out of hiding in the cupboards?
I can not fall asleep anymore
I can not fall asleep anymore
Is this what I've become
Is it already done
Is this what I've become
"'Town' begins with a reversed piano and luscious stacked strings and vocals that inspired the rest of the song," Polyglam tell Atwood Magazine. "[It's] a train ride through the past and present. An out-of-body flight accompanied by longing strings, nylon guitar, and soft piano. Instruments in reverse help question the idea of time, leading the listener to ask, Is this all there is?"
Polyglam's members have all been involved in other well-known projects at one point or another – including Panic! At The Disco, Weezer, Andrew McMahon, and MAX – but the song they make together are easily their most interesting and their most creative. Their debut single "Adored" and sophomore release "Town" are merely teases – subtle clues and hints at all the incredible music that's yet to come.
Sixty spent while watching the moon crawl
Thoughts pass by like billboards that sink in the sprawl
I can not wait to reach a new town
I can not wait to reach a new town
:: "Jump Rope Gazers" – The Beths ::
Laurent Chavannes, Seattle, WA
For anyone who feels like the main character in a coming-of-age movie, "Jump Rope Gazers" can serve as the climactic soundtrack that plays during the big kiss. The Beths take nostalgia and heartbreak to blend it into an instant classic. The whole band is in from the beginning as twinkly guitars captivate listeners before introducing singer Elizabeth Stokes' delicate, yet passionate vocals. Singing "I think that I love you and I think that I loved you the whole time/how could this happen? We were jump rope gazers in the middle of the night," Stokes has listeners feeling every word as the background vocals contribute to the cinematic feeling the song evokes.
The phrase "jump rope gazers" references the innocence of being a child watching their peers jump with a jump rope, something so enthralling at a young age. Going through life as an innocent youth, and growing into adults filled with the hardships of everyday life, it's disheartening to see how love has faded with someone who was with you through it all. "Jump Rope Gazers" details the difficulty of losing your partner in crime. The one who made things even a little bit easier no matter how difficult they might have been.
Taking a different approach to their high-energy songwriting, The Beths deliver a power ballad that has stood the test of time three years after its release and will continue long after.
:: "KO"- Sounds of Walker ::
With magnetic, mechanical arrangements and melancholic tone, Sounds Of Walker's debut release "KO" examines the beauty in self-exploration. With this intoxicating track he encourages others to take their own reflective voyage without being clouded by societal expectations. The single was conceived on a sunset flight between Bangkok and Koh Samui. The artist reveals, "As I saw what seemed to be hundreds of tiny islands strewn across the horizon, shimmering like stars in the sun's orange glow, I had a strong feeling that we all are like those tiny islands. Whole worlds within, fully sustained, but yet connected in so many ways."
Sounds Of Walker possesses a musical presence that is deeply commanding and mystical. With each vocal you can feel an intense raw emotion seeping over our souls. A first-generation Latino living in sunny Los Angeles, he is inspired by a myriad of different cultural influences. That unique fusion courageously presents itself in this new offering.
:: "Call It a Night" – Malena Cadiz ::
Malena Cadiz and I share at least one thing in common. "I'm in no big hurry to get my life straight," she sings on her captivating, confessional, and confident new single. "Don't worry about me, baby, I'll be fine. I leave the ends loose, lady, let it all unwind." She's living life to the fullest, and on her terms. Released today, "Call it a Night" is a charming, smoldering, and seductive assurance. The third single taken off her forthcoming third album, Hellbent & Moonbound – her first LP in seven years – captures the radiant "neo-laurel canyon" warmth and wonder seeping out of Cadiz's pores.
She says her new song is about "trusting my own path and timeline. I started this one in a moment of self-doubt, feeling like I wasn't where I was "supposed to be" at that point in my life. It's about surrendering control, doing the best you can do, and then letting go."
Roll with it, baby, that's just life
we do the best that we can do
and then we call it a night
It's jarring to realize we're not always in the driver's seat, but our wheels are still turning; our hearts are still beating; we're here, moving forever forward. The thing about "forward" is, no matter which direction you're headed in, as long as you're putting one foot in front of the other, that's forward. With that in mind, Malena Cadiz's "Call It a Night" is the soothing song we need to rest our wild souls.
Sometimes I get the feeling
That I'm a fool believing
And still I try and try and try
To put up a fight
Don't worry bout me baby, I'll be fine
I'll leave the ends loose, let it all unwind
Roll with it baby, That's just life
We do the best that we can do
Then someone hit the lights
Someone hit the lights
— — — —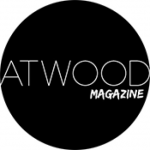 :: Weekly Roundup ::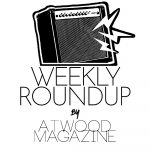 ---
:: This Week's Features ::
---