Recommended If You Like: Banks, Lana Del Rey, Tinashe, Alessia Cara

Is it ballsy to introduce yourself to the music world with a cover of a Kanye West song? Well, no, not necessarily (shout out to every bedroom artist with a laptop and access to the internet). But to introduce yourself to the music world with a cover of a Kanye West song AND an accompanying, professional-grade music video, then perhaps there's something to be said. LA-based songbird Amara (formerly known as Viola Ellis) has opted to do the latter, which Atwood Magazine is proudly premiering today, and has sufficiently created an allure that is both enchanting and admirable.
Currently based in Los Angeles, Amara is an enticing indie muse who utilizes intense, emotionally-driven imagery to draw a prospective listener in. With her debut EP Kaolin set to drop at the end of July, the up-and-coming singer has ultimately chosen to formerly introduce herself the best way any young Millennial knows how: with a little help from the millennial god himself, one Mr. Kanye West.
So why should we care about Amara? Certainly in this digital age, anybody could produce a finely constructed cover song and gain notable attention for it. Internet sensations can blow up essentially overnight—contemporary pop stars like 5 Seconds of Summer, Shawn Mendes, and Justin Bieber are prime examples of these. There is one primary difference between Amara and these mainstream heavyweights, however: simply, Amara isn't trying to prove anything to anyone.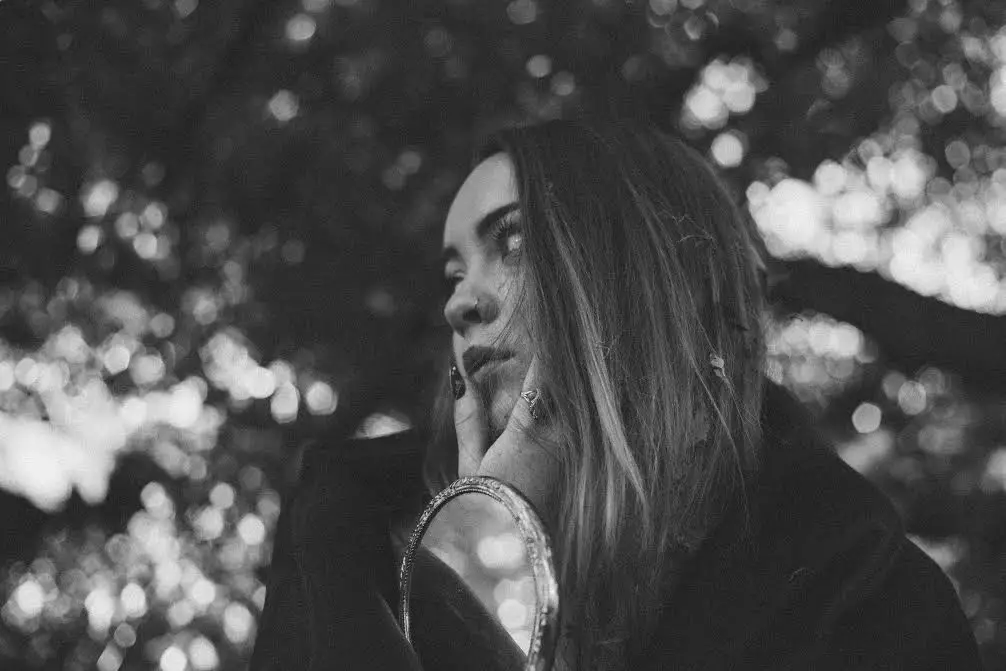 Amara's cover of Kanye's "Only One," an ode to the rapper's daughter, finds its own footing with Amara's impassioned vocals and a euphonic, choral backing track. The accompanying video is an artistic, interpretive visual that more so serves to highlight Amara's glimmering talent. Director Elijah Alvarado says:
"There's just things you hear and you know you have to be a part of it in some way, Amara is one of those artists for me. Since it's a Kanye cover, I wanted to go the Kanye route and keep things minimal and simplistic. We were inspired by the feeling of peace and calm after a storm. The word Petrichor describes the fresh smell after a rain- we wanted to capture that feeling."
"Only One" has always felt like a nontraditional Kanye exploit, as the Chicago-based rapper teamed up with rock legend Paul McCartney to create a heartfelt ballad dedicated to the rapper's daughter, supposedly from his late mother, Donda. Amara herself felt deeply about this, saying that:
"[The] song had me in tears the moment I heard it, to see two musical legends (Kanye West and Paul McCartney) team up for something so sincere and so built on the energy of love was honestly breath taking. My mum and I had a pretty turbulent relationship during my later teen years so the idea of her singing this to me or me singing this to my daughter one day…it was powerful. So powerful that the recording session for this was very emotional for me and very cathartic."
The track itself is simplistic, but fosters a sincerity that ultimately brings it to life. It feels like a genuine place to call home, and a way to reach out to those you love most. "Only One" may not be conventionally "Kanye," but that does not detract from the overall sentiment attached to it. This sentiment ultimately allows for budding artists such as Amara to interpret the song in their own, unique way, to the point where it appears wholly authentic and original.
Amara's evocative lilt and mesmerizing sound prove that she is the bigger fish in this modern musical pond, and her distinct sonic redolence is certainly worthy of note. This is by no means Amara's defining moment, nor should it be ascribed as such. Do not brush her aside merely for her millenarian tendencies; it is, fundamentally, the best way to become 'known' in this day and age.
Amara finds herself making a bold statement as she enters into the musical stratosphere a la Kanye himself: fuck what anyone else thinks, as long as she maintains verity with herself. She can only go up from here, so it will be interesting to see how she continues to push the boundaries within her craft. Stay tuned for what this promising young talent has in store, and watch her intrepid musical debut!
Watch: "Only One" (Kanye West cover) – Amara