Self-described as having distinctly "New-Wop" sounds, Los Angeles-based brother/sister duo The Fontaines (Charlotte and Hank) are firmly cementing themselves in the indie rock scene. The siblings have been crafting music together under their surname for a few years, and have worked tirelessly to show everyone who they really are. Their latest effort, the ii EP, which Atwood Magazine is proudly premiering tonight, only further proves that these soulful siblings are not to be ignored.
The ii EP is a boisterous blend of jazzy, hearty sounds mixed with Charlotte's intoxicatingly smooth vocals, with Hank's guitar prowess easily finding its way to the fore. ii is equal parts spirited and sobering; it is a delicious mixture of soulful symphonic bliss.
The Fontaines have successfully managed to foster a unique sound that is both palatable and enticing; the duo has masterfully created a dichotomy of marrying mainstream with matchlessness. Though the four-track EP may feel simplistic upon first listen, that is, in a way, how it's supposed to feel. Hank explains:
"We really think these songs are different from anything that's hip or following the conventions of the moment. With ii, we set out to make a new sounding and looking band, a new definition of what modern pop can sound like. Also–we get asked this a lot–there's not synths or anything else on the record. It's all drums, bass, guitar, and vocals."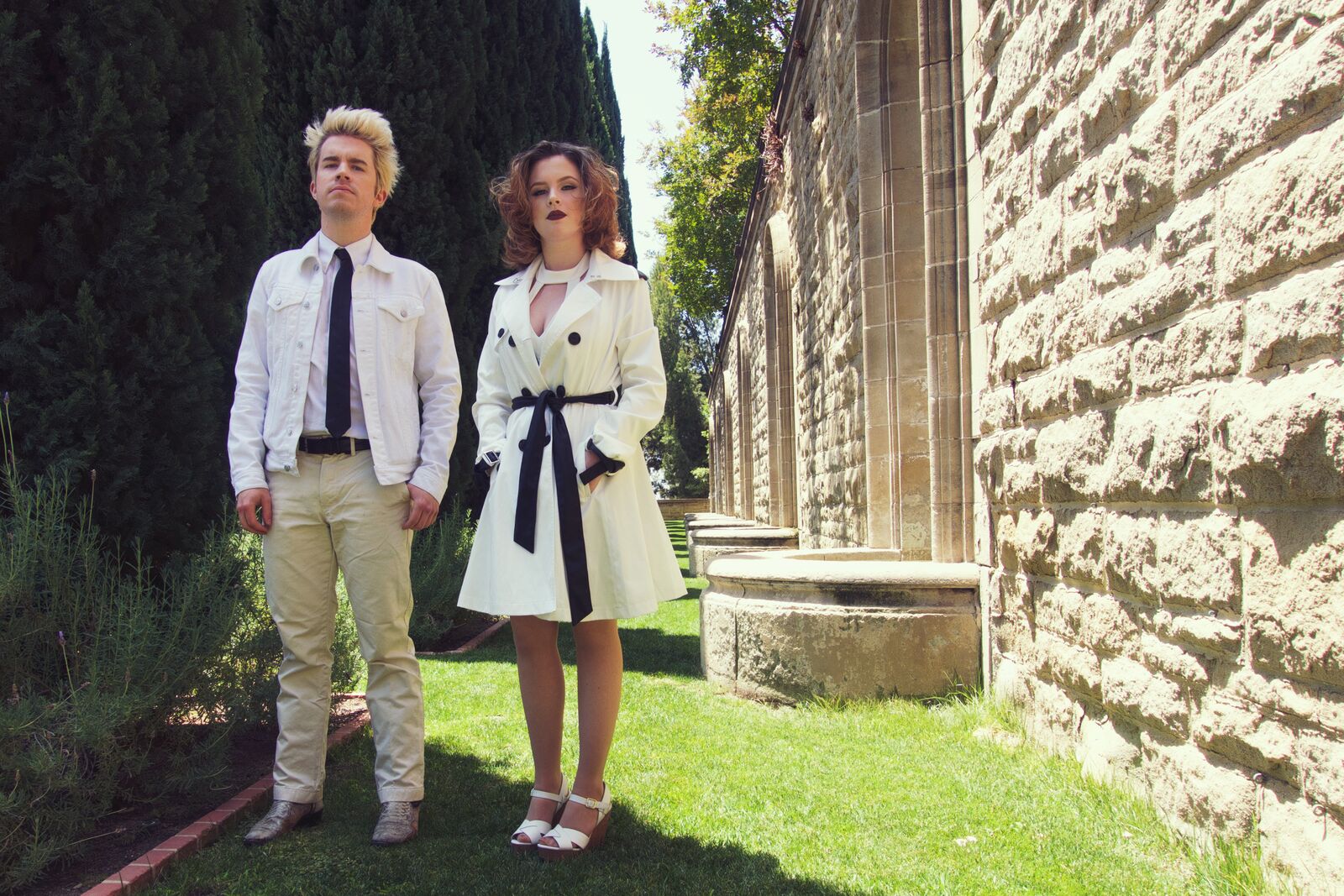 The EP contains a unique blend of songs, and each holds their own weight. The explosive opener, "Cold," is also the leading single from the release. "Cold" instantly makes itself known with toe-tapping and effervescent beats, while Charlotte's signature silky vocals soothe the vivacious track. "Cold" proves that The Fontaines are not your average pop act, and are doing everything in their power to stick true to that.
Next comes "Handstand," an exuberant, 3-minute tune that feels wholly aligned with the group's self-proclaimed "New-Wop" sound. Hank's impressive guitar skills are excellently showcased here, particularly in the song's bridge, as Charlotte's siren sounds tell a tale of a love that has ultimately soured.
Now I'm a junkyard piece of art, and you don't miss me.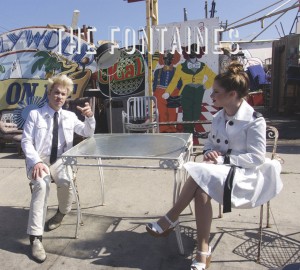 "Please, Say Something" is the third track, and instantly stands out from the rest. "Please, Say Something" sounds straight out of 1943, and Charlotte plays up the part to the fullest. Soft piano is the track's only accompaniment, but it truthfully doesn't really need anything else. The song is a plea to a despondent lover, as Charlotte croons, "Don't you just get by with me?"
The final song, "I Love You," seemingly follows up from "Please, Say Something," as though the two should be coupled as a cohesive story. The narrator is now leaving her lover. She is fed up with how she's been treated, however holds onto some hope. The chorus warbles: "I like it when you love me too, and I hope I'll come back to you."
ii is a nonpareil of comprehensive emotion, and feels essentially like a responsive narrative about the veracity of impassioned affection. Dealing with love is seldom a simple task, and maneuvering through it can feel overwhelming. The Fontaines spew authentic truisms throughout their impressive EP, and work to show that love isn't really supposed to be easy.
As a whole, ii appears to tell a complete story; one filled with sentiment, soul, and disjunction. Each song feels utterly relatable, and accurately sums up the tumultuous back-and-forth of lustful devotion and poetically illustrates what it means to exist within this space. The EP thrives on its penchant for hearkening back to a purer time in music, while still fostering a modern and intriguing sound that is thoroughly enjoyable. The Fontaines have ultimately tapped into all of our deepest idealizations; they, too (or perhaps more aptly ii), idealize the dramatic ensnare of love and life.
ii EP – The Fontaines