Firefly Music Festival's tenth edition promises to be a celebration of music, resiliency, and commitment to the fan experience.
Firefly Music Festival 2022 preview:
---
The age of ten is a turning point for people. That extra digit says you've made it through many of the childhood experiences on your way to early adulthood. You've learned, grown, achieved, and maybe even loved for the first time, but may have also known loss and heartache. That pivotal first nine years is the same for music festivals.
From inception to execution, music festivals are a miracle of moving parts, ingenuity, passion, and hard work. So, it goes without saying that recreating that formula for ten years speaks to Firefly's tenacity even amidst things like a global pandemic, weather emergencies and the like and is a testament to their grit.
This year's iteration will play host to a drag show brunch and drag show bingo dinner, a newly-designed rotating main stage allowing for much quicker turnaround time between artists, a stellar lineup of cuisines to fit any palate and a lot more to celebrate the tenth birthday.
Here are a few artists who will grace the stages at Firefly '22 that you won't want to miss!
My Chemical Romance
The emo-punk juggernaut is currently on their reunion tour and touches down in Dover to headline Firefly on September 23rd to headline an amazing Friday lineup.
(Firefly Set time – Friday, Sept 23 at 10:50pm)
---
Green Day
As the lone Rock 'n Roll Hall of Fame artist on the lineup, Green Day's status of pop punk royalty will be on full display as Firefly's headliner on Saturday
(Firefly Set time – Saturday, Sept 24 at 10:25pm)
---
Princess Nokia
Since 2017 and her debut album 1992 Deluxe, Princess Nokia has steadily gained prominence as one of the premier female rappers today.
(Firefly Set time – Saturday, Sept 24 at 5:30pm)
---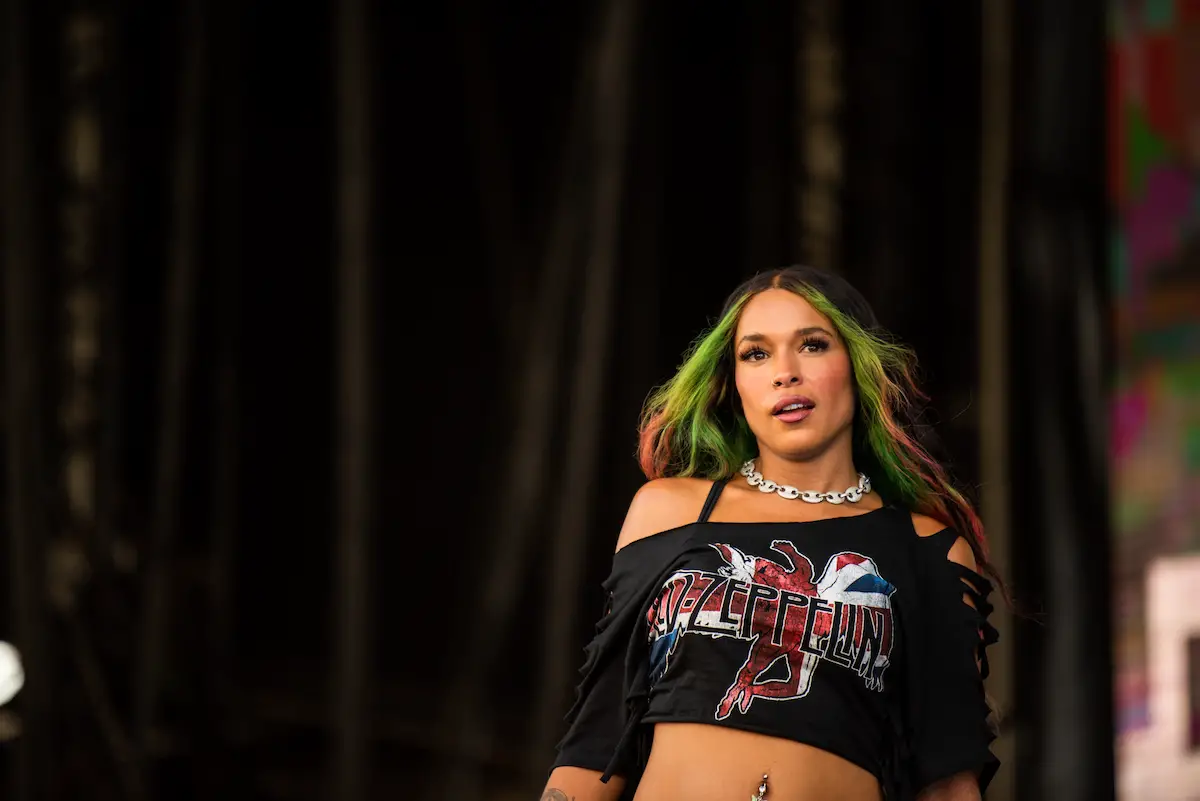 The Backseat Lovers
Utah native rockers The Backseat Lovers have found chart success with their hit "Kilby Girl" and are sure to be a good draw at Firefly.
(Firefly Set time – Friday, Sept 23 at 4:45pm)
---
John Summit
Rising EDM artist John Summit has been tearing up the festival circuit at places like Coachella, Lollapalooza and Tomorrowland and is set to bring his unique brand of dance heavy bangers to Firefly
(Firefly Set time – Saturday, Sept 24 at 8:15pm)
---
Renforshort
Since her debut EP Teenage Angst in 2020 the Canadian vocalist has been touring with notable fellow Firefly 2022 artist Yungblud.
(Firefly Set time – Thursday, Sept 22 at 7:45pm)
Ship Wrek
The DJ duo of Collin Maguire and Tillis James Churchill III of Ship Wrek are sure to bring a raucous and rowdy set to Dover
(Firefly Set time – Saturday, Sept 24 at 6:15pm)
---
Sueco
His unique brand melds alt, indie and rap together so harmoniously with influences of emo and pop punk mixed in. He is a masterful mixer and is a personal standout for me at Firefly.
(Firefly Set time – Saturday, Sept 24 at 2:15pm)
---
The Regrettes
LA-based garage punk band The Regrettes will be one of the most sought after sets of the weekend.
(Firefly Set time – Sunday, Sept 25 at 4:30pm)
---
Yungblud
Easily one of the most electrifying artists to land at Firefly this year, Yungblud pays particular homage to frontmen everywhere – and I would even call him "Mercury-esque."
(Firefly Set time – Saturday, Sept 24 at 6:00pm)
— —
STAY TUNED FOR ATWOOD MAGAZINE'S COVERAGE OF FIREFLY 2022 WITH EXCLUSIVE INSIGHTS, ARTIST INTERVIEWS AND MUCH, MUCH MORE!!
TICKETS ARE STILL ON SALE AT WWW.FIREFLYFESTIVAL.COM!
— —
— — — —

? © Firefly Music Festival
:: Stream Firefly Festival ::
---