With "The Foundations of Decay," My Chemical Romance's first new release since 2014, the quintessential Jersey pop-punk band proves it wasn't just a phase.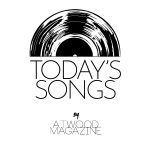 "The Foundations of Decay" – My Chemical Romance
---
From the mainstream success of newcomers like YUNGBLUD and Machine Gun Kelly to crossovers between the old and new vanguards (think Hayley Williams and Billie Eilish's Coachella cover of Paramore's hit "Misery Business"), it's clear that we're in the throes of a major pop-punk revival. What better time than now for one of the most influential bands of the '00s to make their own comeback?
See the man who stands upon the hill
He dreams of all the battles won
But fate had left its scars upon his face
With all the damage they had done 
And so tired with age
He turns the page
Let the flesh
Submit itself to gravity
Although My Chemical Romance announced their dissolution in 2013, fans had reason to believe it wasn't really the end. They pored over Easter eggs in the 2010 music video for "Na Na Na (Na Na Na Na Na Na Na Na Na)," most notably a forgotten pamphlet in the dust that reads "California 2019." In 2014, the band released a one-off song called "Fake Your Death," further confirmation that they'd be back someday.
Sure enough, MCR announced their reunion on Halloween of 2019, playing several sold-out shows in Los Angeles in December and announcing a world tour (which also sold out in a flash) before the year was out. Now that COVID-19 restrictions are easing up, they are gearing up to hit the road once again.
Let our bodies lay while our hearts will stay
Let our blood invade if I die in pain
Now, if your convictions were a passing phase
May your ashes feed the river in the morning rays
And as the vermin crawls
We lay in the foundations of decay
MCR's reunion couldn't have come at a more perfect time – they're known for their grandiose, dystopian concept albums, and it sure as hell feels like we're living one.
With that in mind, it makes sense to wonder if and how the band will address the very real chaos we're currently living in. Additionally, our society has a well-documented obsession with nostalgia, and we often lean into it as an escapist coping mechanism. However, this is partially why reunions run the risk of yielding pandering, underwhelming results. As a longtime MCR fan myself, I've been holding my breath at the very real possibility that any new music could very well be contrived and disappointing. Thankfully, their brand-new single lays many of those worries to rest.
He was there, the day the towers fell
And so he wandered down the road
And we would all build towers of our own
Only to watch the roots corrode 
But it's much too late
You're in the race
So we'll press
And press 'til you can't take it anymore
The band quietly dropped "The Foundations of Decay" on the afternoon of May 12th, subsequently breaking the internet as emo kids of all ages collectively lost their minds. An amalgamation of everything they do best, the 6-minute track is a statement of arena rock proportions that the MCR we all knew and loved is back in full force. The gritty-yet-melodic intro and gothic worldbuilding recall their 2002 debut album I Brought You My Bullets, You Brought Me Your Love, while the chorus marches on like the Black Parade themselves. In its entirety, it generally evokes Welcome to the Black Parade's macabre theatricality and the band's signature flair for dramatics without sacrificing accessibility.
Let our bodies lay while our hearts we'll save
Let our blood invade if I die in pain
And if, by his own hand, his spirit flies
Take his body as a relic to be canonized, now
And so he gets to die a saint
But she will always be the whore
Possibly prefacing another impending concept album, "The Foundations of Decay" fits like a missing puzzle piece into the universe MCR has built onto with every record; it's as if we find ourselves in the realm of Danger Days after "the bad guys win," after the fallout and dust have settled with the collapse of all that is good. Way weaves an epic tale of a destroyed world, urging a weary anti-hero to find the strength to keep living and fighting—this character, who much like him, saw twin towers fall, could very well be a stand-in for himself. Despite everything he's seen and experience, he steadfastly believes the truly lasting legacies we leave behind us are the connections and communities we build in this lifetime. As comfortable as it can be to accept all the various kinds of deaths around us and settle into defeat, he insists that it is better to go out trying instead of living like we are waiting for our own deaths. It seems that Way is reminding himself, as well. The inception of this new chapter furthers their lore, it's also a prayer, a call to action, and a reflection on their legacy thus far as they push on towards an uncertain future—their future as a reunited band, as well as humanity's future.
(You look stressed out!)
Against faith (Antihero)
Against all life (As if it must be pure)
Against change (Wander through the ruins)
We are free (The guiltiness is yours)
"The Foundations of Decay" succeeds at striking a balance between being a song for the fans as much as it is for MCR themselves.
As familiar as it sounds and feels, their approach is nonetheless refreshing—tasteful synth static live in the background of delicately beautiful verses, which crescendo into massive choruses rich with pummeling guitars and drums. From mysterious whisper-singing and angel-soft falsettos to ragged screams, the occasional wonky drawl, and full-chested belting, Way's voice is as dynamic as ever—his performance and the band's mastery of impactful loud-quiet transitions feel like homages to the Pixies, another band that made them who they are. This is the sound of a band with a renewed strength of vision, making the music they want to make on their own accord.
You must fix your heart
And you must build an altar where it rests
When the storm decays and the sky it rains
Let it flood, let it flood, let it wash away
And as you stumble through your last crusade
Will you welcome your extinction in the morning rays?
And as the swarming calls, we lay in the foundations
As dark as "The Foundations of Decay" appears on the surface, it glimmers with the hopefulness that has always remained at the core of MCR's existence. Much like "I'm Not Okay" and Black Parade's titular track, it is the band once again reframing bleakness as an opportunity to be brave, persevere, and honor the courageousness and necessity of rebuilding in the face of continuous loss. They'll carry on, and so will we—it's very special that we still get to grow up together, after all.
Yes, it comforts me much more
Yes, it comforts me much more
To lay in the foundations of decay
Get up, coward!
My Chemical Romance will headline at Riot Fest in Chicago this September. "The Foundations of Decay" is out now across all streaming services.
— —
"The Foundations of Decay" – My Chemical Romance
— — — —
? © Devin Sarno
:: Today's Song(s) ::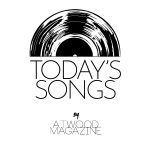 ---
:: Stream My Chemical Romance ::