Harnessing her honest storytelling and luminous pop sweetness, Nina Nesbitt reminds us why we always thought her artistry made her "Somebody Special."
— —
Nina Nesbitt has officially reclaimed her voice. This past week, the Scottish star gave us "Somebody Special," a snappy electropop ditty with well-crafted, introspective lyrics. "Somebody Special" joins Nesbitt's lotus-flower string of singles: The rhythmic and reflective "The Moments I'm Missing" and the fluorescent ballad "The Best You Had." With all of these releases, we see Nesbitt focus on herself; she looks inward to gain perspectives and impressions of the outward. The stories connect like points of a constellation while still shining radiantly as their own stars. During the year that the world felt lost, Nina Nesbitt found herself.
Listen: "Somebody Special" – Nina Nesbitt
"Somebody Special" opens with acoustic guitar strums and a quick delivered verse about a dreamy and lustful relationship. As we approach the chorus, claps infiltrate their way into the beat and peak the interest of our bewitched ears. The relationship feels comfortable and normal; the couple partakes in non-flashy activities like going to dive bars or driving around their town. Yet, as many of us may discover through our own relationships, the magic comes from how the partner helps Nesbitt rediscover her self-love and not from where they spend their time.
You see the best in me
And you're making me believe
That I'm somebody special
(That I'm somebody, yeah I'm somebody)
That I don't have to settle
(Not for nobody, not for nobody)
I've been losing myself but lately
You got me thinking maybe
I got potential
To be somebody
To be somebody
To be somebody special
When you're alone for awhile, you can feel your confidence start to waver; you begin to question if you'll ever find a connection again. "Somebody Special" describes the validating experience when another person values and treasures you. The second verse continues along the same vein as the first with the mention of dancing in the kitchen and wearing 'your' t-shirt. Nesbitt realizes the small things truly illuminate the relationship rather than the anticipated events we normally build up.
I could just be dancing in the kitchen
Wearing your t-shirt like a dress
Treasure me like I cost a million
As you whisper under your breath
You would do anything
Just to make me believe, me believe
That I'm somebody special  
The charming lyrics aren't the only strength of "Somebody Special." The deep chords and echoing effects bring an unexpected but fully-welcomed R&B flavor to the track while the acoustic guitar reminds us of Nesbitt's songwriter roots. The chorus explodes with electronic synths and snaps to bring in her new signature sound and to create the irresistible hook. By harnessing her honest storytelling and luminous pop sweetness, Nina Nesbitt reminds us why we always thought her artistry made her "Somebody Special."
— —
— — — —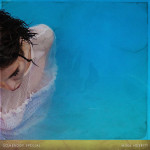 photo © Julia Underwood
:: Nina Nesbitt 2018 Tour ::
03/26 – The Observatory North Park – San Diego, CA
03/27 – The Theatre at Ace Hotel – Los Angeles, CA
03/28 – The UC Theatre – Berkley, CA
03/30 – Wonder Ballroom – Portland, OR
03/31 – The Showbox – Seattle, WA
04/01 – Commodore Ballroom – Vancouver, BC
04/03 – The State Room – Salt Lake City, UT
04/04 – Bluebird Theater – Denver, CO
04/06 – The Heights Theater – Houston, TX
04/07 – The Parrish – Austin, TX
04/08 – The Kessler – Dallas, TX
---