No longer aged or weary-hearted, in Matt Maltese's "hi," we feel young in the face of a vitalizing love again.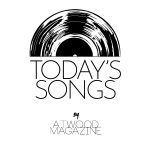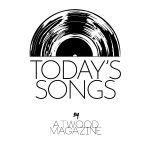 Listen: "hi" – Matt Maltese
---
Matt Maltese's "hi" is a song that contains big feelings in a miniature world — a world bursting with two intimate presences, with 'me' and 'you.' No longer a half-tossed, absentminded greeting, 'hi' is turned into a signal of presence, corporeal and meaningful. It's hi, I'm here, as the speaker emerges, brought forth by the word, full of desire and loving anticipation.
The third track from Maltese's latest EP madhouse, "hi" forgoes the 23-year old singer-songwriter's penchant for classical, age-defying wisdom and makes room, instead, for his more boyish side. No longer invoking the grim reaper ("Misery") or precociously musing "And we make love like kids again and again" ("Strange") with soul-bearing intonations, "hi," following the sonic trajectory of his 2019 Krystal, is sung with a youthful inflection, more expectant than nostalgic. "You sit here / And I sit there / You drink beer / I touch my hair," Maltese begins, all small distances and shy gestures. Bright and nimble, his voice is accompanied by pearly synth notes while haunting, seductive falsetto harmonies underline the chorus.
You sit here
And I sit there
You drink beer
I touch my hair
No one came through
Except you
I wanna be the light in your eyes (hi)
I wanna be the cat by your side (hi)
I wanna be the French to your fries (hi)
Hi
Leaning into a lo-fi air, "hi" is a soothing, dreamy ballad. With a sparse yet atmospheric production, "hi" feels otherworldly in a magical way. Soft drum beats land like dew drops, while drawn out, steely guitar tones slice through a synth-laden mist. Bleary-eyed, we feel like we're shuffling alone through the streets on a night walk, inebriated by thoughts of a newly blossoming love. Often, guitar notes crinkle and unfold in the background aptly, sounds breaking open like petals. In a previous statement, Maltese explains that "This is an ode to someone who's there for you and has been there all along. I think it's a song that tries to capture the moment that your love for someone reveals itself to you." That feeling of revelation and discovery blanket the song. As breathy, choral articulations of "hi" drift in at the end of each line of the chorus, it feels like we're opening our eyes to the world for the first time, seeing everything anew, a la Bright Eyes' "First Day of My Life," but with a bit more musical schmaltz.
Lyrically, "hi" is a pocket full of playful, yet earnest, expressions of love. Starting with snapshot portraits, the track quickly pivots into a series of witty analogies. "I wanna be the French to your fries," Maltese sings, and "I wanna be the straw in your Sprite." Imbuing pop imagery with lovesick flattery, Maltese is delectably charming, and, as always, unabashedly romantic.
I wanna be the torch that you shine (hi)
I wanna be the straw in your Sprite (hi)
I wanna be the one that you find (hi)
Hi (hi, hi)
— —
Listen: "hi" – Matt Maltese
— —
? © Sam Hiscox
:: Today's Song(s) ::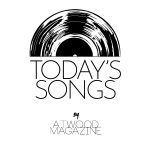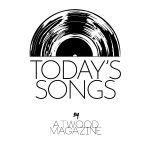 :: Stream Matt Maltese ::