Yale University undergrad PJ Frantz has somehow found a way to make you want to dance and shout to his songs of genuine, and sometimes painful, human experiences. Writing, recording, and producing in his New Haven apartment, Frantz is a young artist on the rise.
Stream: "leave this party" – PJ Frantz
---
It's beautiful for other people to know how you're feeling, and knowing that other people go through it too and that they're not alone.
When I stumbled upon "leave this party," I couldn't get it out of my head for days.
The beat is addictive and captivating, while the lyrics are layered with the experiences and emotion that comes with living through the tests and tribulations of life; this song is a hit.
Frantz sat down with Atwood Magazine to chat about the painful blow to the soul that he experienced at this party, which was the inspiration for the song. Frantz tells us about life and the relationships that bring retrospection and honesty to his music.
"All three of my songs are very, very much based on real experiences that I had. I try to write about things that are happening in the moment, but it's hard for me to encapsulate how I'm feeling exactly in the moment. I've found that the songs I'm most proud of, that I actually think reflect how I feel the best, are written in retrospect. For 'leave this party,' I had a girlfriend who broke up with me and then started dating one of my good friends, and she made out with him at a party. It really is just like the lyrics in the song say: I saw them making out and I kinda thought that I wanted to drive to the ocean to get away from the party," he laughs.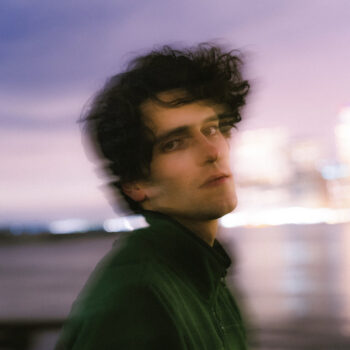 Frantz's ability to share painful and genuine human experiences in an uplifting way is what makes this young artist so ahead of the competition.
His music is akin to the feeling of driving with the top down of your car, not thinking about being left on read or getting dumped, but instead shouting your frustrations away to the song blaring over the speakers.
Originally from the Silicon Valley area, Frantz has always been obsessed with music. From joining choirs as a kid to a cappella groups, and then even rock bands in middle school, he always looked to compete and grow as a singer.
"I was into music pretty early on. It took a minute, but I played a bit of piano when I was younger. Also I was in a choir, and I kinda hated both. But then, the boy choir was sending some of their better singers, I mean we were like 6th graders, to the San Francisco opera for a competition. It came down to me and my best friend, and he got it over me. I was so mad and annoyed, but then I was like, I'll work and learn more and be better than him!"
Frantz went on to joke that his drive to learn more and more about music, like jazz guitar and chord progressions, was out of spite for his friend, who is still a close collaborator.
From learning to improvise on the piano to teaching himself production software on YouTube, Frantz had a penchant for experimenting with music and taking chances with his artistry.
"Late in high school, I put out some songs with that same friend. We made an album, and while we were making it we thought that it was the greatest thing ever produced, like this will change the music industry," he laughs. "We got delayed, then released the album and thought, this was kinda a load of garbage. It came out and no one listened to it!"
Frantz questioned himself for the first time about the dreams he's had since being a young kid. He later got into Yale University, and the second he stepped foot on campus, all that doubt disappeared and his pursuit for music became an obsession. Joining every student music group he could find and constantly playing around with his own sound, Frantz made it his goal to become better and better.
"There were a few studios on campus, and I basically started spending all my time there. It was like a few speakers, a monitor, and a keyboard, but that's all I needed. I lived right above it. I woke up, went downstairs, and just grinded. Producing, writing, everything. When the pandemic hit, I took a mic home and kept working. Recorded some songs, put them out, and they did better than some of my other songs. Still not great, but at that point I was like, clearly I love music. Clearly this is what I was called to do. I was studying economics and philosophy, and I'm still in that stuff, but I just kept finding myself drawn and drawn back to music."
My relationship to music is a really intentional one, and I want to make sure every song I release is a song I love, and one that I can take a stand for.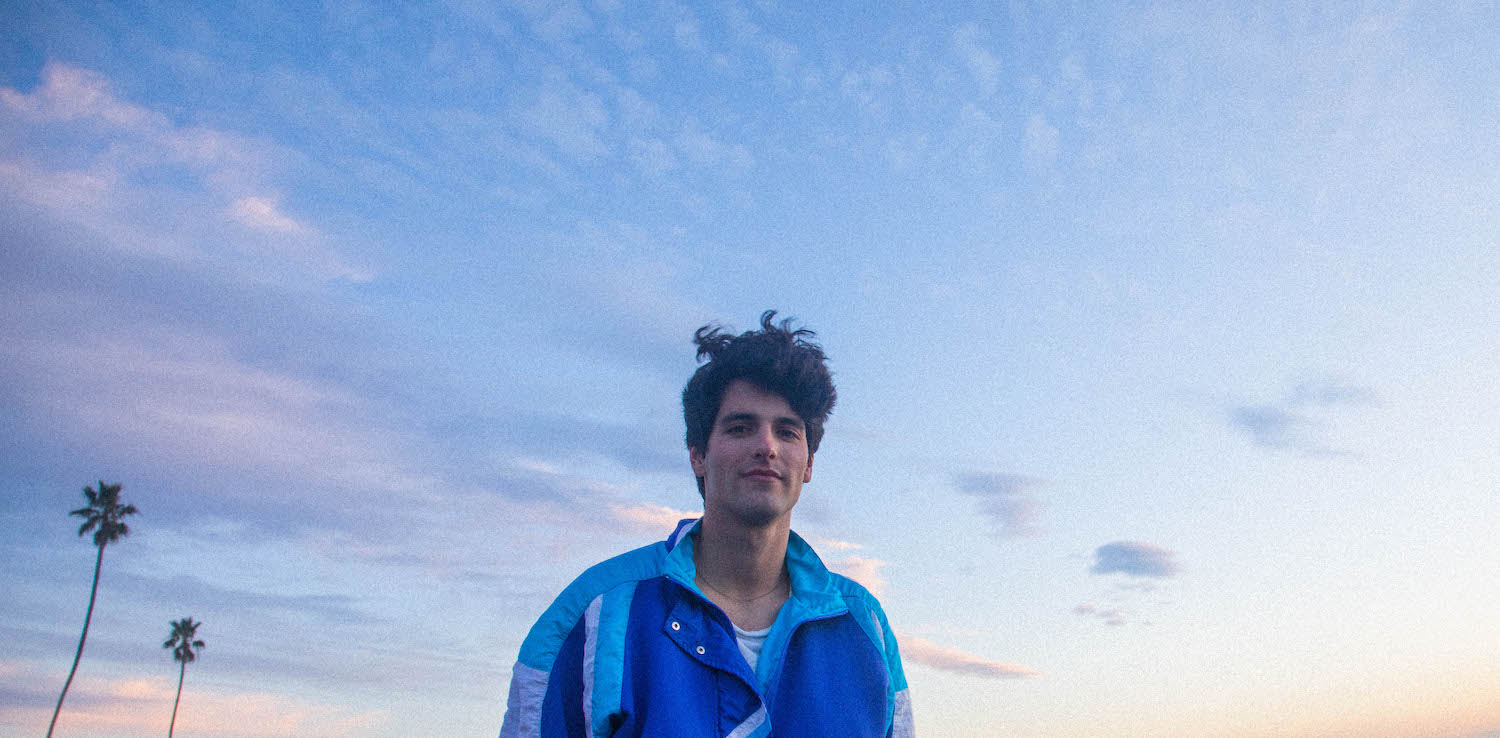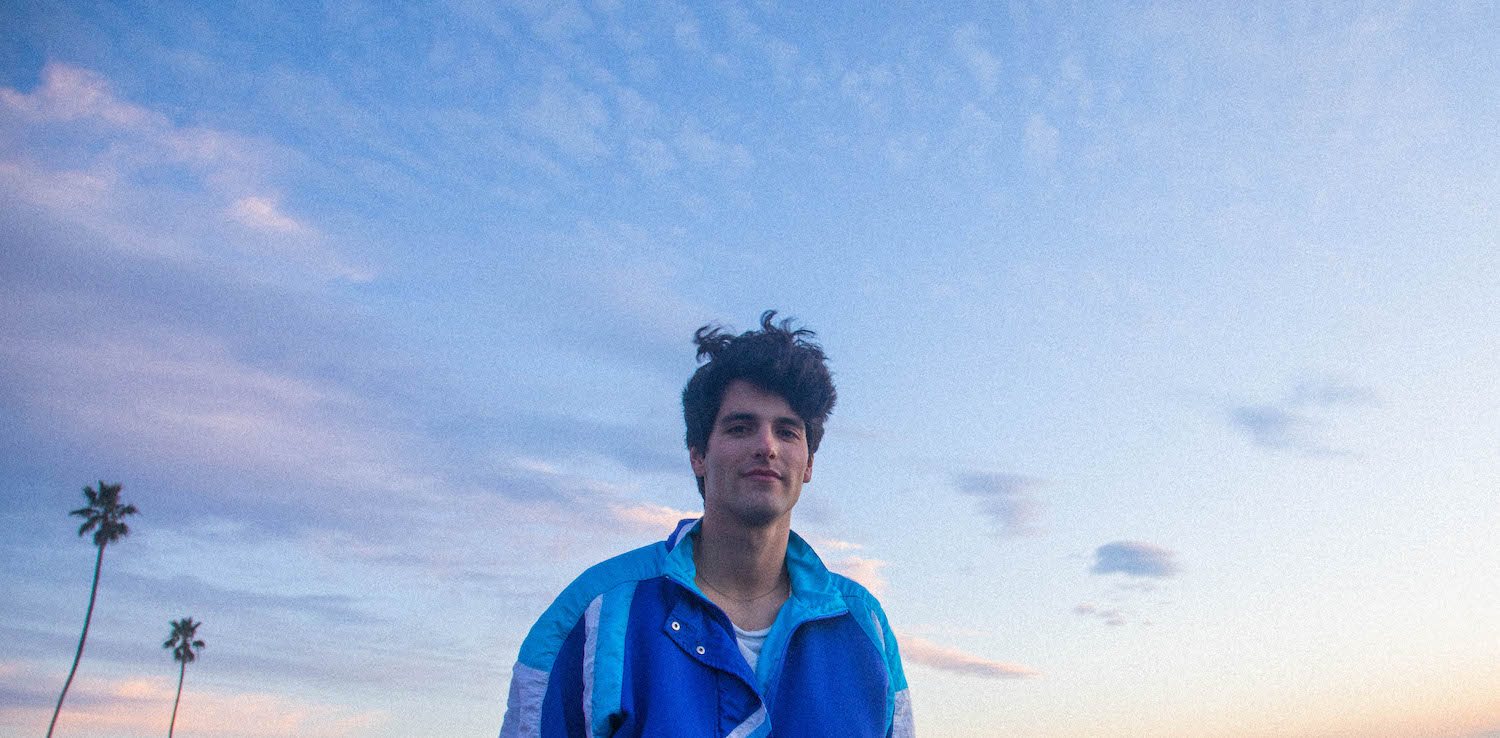 When you have true dedication backed by natural talent, you get an artist like PJ Frantz.
He released his debut single "downbad" in July of 2022,  which was followed by "leave this party" this January, and most recently, "we're not gonna be friends" in late March. With three songs released so far, Frantz has already racked up millions of streams on Spotify, and hundreds of thousands of views on social media as well. This young artist has a lot of potential, and a pretty ambitious target to reach.
"The goal is to get my music to as many people as possible. I write songs to share how I'm feeling and how I think about things with other people. Just doing that by itself feels really fulfilling for me. I think there's a lot of people that really fuck with these songs. I just want to get it to as many people as possible. Not going into Corporate America! I'm all in on this music thing. Whether I want a label deal or not, I just want to make good music that cuts through and feels different."
---
I feel like a lot of people got into me when I put out 'downbad' and 'leave this party', and I feel like I still have so much to prove to them.
Looking forward, Frantz wants to play more live shows, and experiment even further with his vocals, collaborations, and even genres (there may or may not be some plans to experiment with house music down the line).
Telling Atwood about his first live show opening for Gunnar, Frantz truly personifies the ambition and hustle of the DIY live music scene.
"That was pretty much the first live show I ever did. I did a house show with some friends in the fall, and that was where I sort of tested it out [Vocoder software]. I did the vocoder live, and I was playing it, and it was like morphing my vocals live. For the Gunnar show, I didn't even have time for sound check, I was so nervous about it all. So what I did was record my vocals before, and created the Vocoder track with that. It sort of acted as a backing track. I had no team, it was just me. It managed to work, but if I had it my way I would do a live Vocoder instead. I have a friend here who's managing me, Brooke, and we're kind of bootstrapping the whole thing ourselves. It was funny because I finished the set and was like 'okay bye!' then had to run back onstage and grab my laptop and equipment. It was a lot of fun!"
A couple of years ago in a Yale University student magazine, Frantz described his sound as "a cool niche between pop, R&B, and maybe a little bit of folk and jazz." I wanted to know if Frantz still stood by that description.
"I don't know if I agree with that anymore. What do those words even mean, like, what does pop even mean? Those are such general words," he laughs. "I have a much easier time talking about individual songs, like this song is a combination of these two artists. Even when I'm making a song I think like, 'Oh, this song is a combo of these two artists.' I'd say I've moved away from R&B and jazz, and a little more towards alt-pop, like 'sad boy sounds.' I don't know if you can label it a genre, but I'm really trying to do my own thing, making my own sound that like draws influence from a bunch of different places. That's the cool thing about producing for yourself is that you have so much control over that."
That's the cool thing about producing for yourself, is that you have so much control over that.
While keeping his sound unique and playful, Frantz definitely draws inspiration from his favorite artists.
He tells us about the artists that he loves to listen to like Billie Eilish, Alexander 23, Lauv, Jon Bellion, Joji, and more. You can even find some of these artists on Frantz's Spotify playlist, "songs I love like coffee."
PJ Frantz, an artist to watch; killing it on social media and the local music scene at Yale. Frantz is sure to expand his artistry and have growth as an artist and as a person. While learning from his past, Frantz keeps focus on the road ahead, a journey that I'm sure will be filled with much success.
— —
— — — —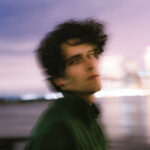 © Samuel Fisher
:: Stream PJ Frantz ::
---