Atwood Magazine is excited to share our Editor's Picks column, written and curated by Editor-in-Chief Mitch Mosk. Every week, Mitch will share a collection of songs, albums, and artists who have caught his ears, eyes, and heart. There is so much incredible music out there just waiting to be heard, and all it takes from us is an open mind and a willingness to listen. Through our Editor's Picks, we hope to shine a light on our own music discoveries and showcase a diverse array of new and recent releases.
This week's Editor's Picks features Jemima Coulter, Been Stellar, Rosie Carney, Carmody, She Her Her Hers, and dayaway!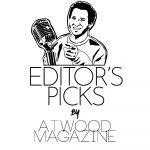 ---
Best known as one half of indie folk duo Hailaker, Jemima Coulter debuted their own project earlier this month, marking the start of what is sure to be a singular solo career we will be following for years and years to come. Ethereal and grounded, "SST" is an intimate and epic outpouring of vulnerable reflection channeled through folktronic warmth and wonder. Coulter comes to life through a stirring performance that constantly pushes forward, despite inner turmoil pulling them to slow their roll or stop entirely.
They sing softly over a rising bed of radiating guitars, pulsing drums, soaring synths and charming piano. A vivid texture in its own right, their voice is the salt in the mix enhancing an already stunning musical melting pot of zesty sound:
Basically I don't remember
staring at the switchboard in the house
trying to change the temperature.
And since I only have a cold
I should call my dad and go to bed.
While dialling in, the numbers start to sway:
"Don't you die before you're dead."
I'd know by now
If I leave this house, I'd leave my car
Trailing both my hands
'Cos I'm gaunt and cast
With my jawline melting
I'm a new Pierrot
Swaying on my ladder
And it's lucid these stories
They're stories – no endings.
"'SST' came about from a phone recording of a guitar part and melody I wrote in the summer of 2017," Coulter explains in conversation with Atwood Magazine. "It had the same 'Sally' refrain but much less structured, I had to cull some parts (SST stands for Sarah Sally and Taylor and they were all different sections of the songs, Sally is the lone survivor). It was the first song I produced for this record and paved the way for the album process of taking phone recordings and turning them into produced songs whilst retaining something of the original idea and the tone of a voice memo. The ending is an expression of joy in playing about with sounds and creating a curious and vivid soundscape, which I suddenly found myself able to delve into because of a sense of limitless time, it was like being 18 again."
Coulter's lyrics are a feast for the imagination in their own right, and the subtle evolutions in their chorus as the song progresses are as clever and creative as they are truly thought-provoking. Musically and lyrically, "SST" is a kaleidoscopic adventure.
The lead single off Coulter's forthcoming debut album Grace After a Party (out 29th July 2022 via Hand in Hive), "SST" reasserts all the things we've come to love about them since Hailaker's own introduction in early 2019: Namely, their visceral, poetic lyrics, their expressive, evocative singing voice, and their uncanny ability to thrive at the intersection of electronic and acoustic music. For added context, Coulter describes their sound as "If Westerman, Justin Vernon and Arthur Russell met in a lift with a rickety piano and terrible mics." Talk about a party for the ears.
Grace After a Party is also self-produced and self-recorded, and while the album has a few notable guests, including Ella Williams (Squirrel Flower) and Jack Ogborne (Bingo Fury), Coulter plays every instrument on the record, making "SST" as true a representation as exists of their artistry / musical identity. Hushed yet unapologetically vibrant, this fever dream of a song marks one of 2022's most exciting debuts. Jemima Coulter is a unique, inimitable standout, and I can't wait to hear where they go from here.
All at once I am suspending
Belly-lift my standing hands and cool
The fiery eyes that line a cirque
The sultan sings in pink to tame the busters
The ballerina clips below
Naked in a haze of stamping dust
Glory be the whole damn thing.
I'd know by now
If I leave this house, I'd leave my car
Trailing both my hands
'Cos I'm gaunt and cast
With my jawline melting
I'm a new Pierrot!
Saying "I'm not gonna…"
And it's lucid these stories
They're stories – no endings.
And even if I was solipsistic,
Or even if I am solipsistic,
Would it really make any difference?
Because as much as I tell myself it's all real,
It's just as real as it really isn't.
A captivating carnival of alternative angst rises out of vulnerable depths on Been Stellar's irresistible first single of the year. Raw and reeling, "Kids 1995" is a surefire hit in the making: The track churns with visceral anguish and inner turmoil, rising and falling on waves of electric overdrive, tight drumming, and slick, emotionally potent singing. It's a searing sonic implosion – the kind of indie rock upheaval that keeps you hanging onto every moment, until you're left breathless as the last note fades from view.
I watched the movie Kids
And then had a dream about you and me
Where things are different.
You're holding a camera,
And yelling "cut."
In that field of snow,
There's no way to know.
He died of old age,
In the prime of his youth
Cue the lights on the stage
He said, "What the hell happened?"
The credits role, spoiled, Sebadoh.
Who takes that second? Or a minute?
To think, just forget it.
Dramatic, dynamic, and absolutely unrelenting, Been Stellar sound like a crossover of Radiohead, The Strokes, The Smashing Pumpkins, and The 1975: They're callous, yet polished, having found (and honed) the special sauce that gives rock artists control over the chaos they create. You'd never believe this was only the New York City band's fourth release, let alone their first with a label (they recently signed to UK-based indie So Young).
As far as introductions are concerned – and for those who haven't yet hopped on the Been Stellar bandwagon – "Kids 1995" feels like a definitive game-changer, promising to light a blazing fire underneath the Brooklyn band as they hope to make 2022 their breakout year. While it packs a punch in sound, the song contains an equally compelling storyline:
"At the core of 'Kids 1995,' a narrator longs for a more simple view of the world," the band tell Atwood Magazine. "By examining himself and those around him, he realizes that the world no longer holds the same meaning it did in his youth, and questions whether the meaning he once felt was just an illusion. Ultimately, the narrator comes to decide that this sort of thinking gets him nowhere, and decides to embrace the bizarre uncertainty of his life."
Frontman Sam Slocum shines bold and bright in the song's emotionally charged chorus:
So when the time is right,
You just have to take it with you.
Jesus christ, it's like time is naked.
And you feel alright,
I'm not feeling too good myself.
And so you stumble home
Or back in the basement
And the rocks are cold
But so is the pavement.
And it's up to you
But its also up to you.
It's the kind of rush we can cling to, playing on repeat to bask in the unconditional high of raw release.
Comprised of Slocum, guitarist Skyler St. Marx, guitarist Nando Dale, bassist Nico Brunstein, and drummer Laila Wayans, Been Stellar are the diamond in the rough: A fresh young band with a timeless sound that, like their NYC indie rock forebears, emit an enchanting cool energy that proves as alluring as it is insatiable.
Set against a wall of heavy, engulfing sound, Rosie Carney's "dad" is equal parts delicate and coarse. The lead single off the London based singer/songwriter's forthcoming sophomore LP i wanna feel happy (out May 27, 2022 via Color Study) radiates with intimate energy as Carney fires on all cylinders, diving into stirring depths of moving emotion while crafting a stunning soundscape that engulfs our ears, our hearts, and more.
The sonic intensity permeating "dad" is certainly a far cry from the lilting acoustic folk of 2019's debut album Bare, but Carney has otherwise stayed true to her roots as a conveyer of the intimate with a fragile, tempered touch; she evokes artists like Phoebe Bridgers and Julien Baker here, who have a similar proven talent for weaving folk warmth into indie rock fervor.
i wanna feel happy will be Carney's first LP since she covered Radiohead's entire album The Bends in full (read our feature interview here); that record, released in December 2020, proved transformative not only for the 1995 classic, but also for Carney's artistry and sound. "Once I started playing around with The Bends songs, I realised I was pretty capable of taking my music in whichever direction I wanted to," she explains. "I've always been a fan of shoegaze, lofi, indie and classic rock music, I just didn't think it was possible to combine those sounds with my own music. Besides Radiohead I listened to a lot of Big Thief, FKA Twigs, Foglake, Slow Dive, David Bowie to name a few while I was making my demos for this album."
Carney's vocals soar gentle and tender against the churning guitars and drums:
When I close my eyes, there's no compromise
It's made up of me, everything I see
When it's out of reach, swimming far too deep
Feeling like the brink, please, don't let me sink
I'm moving
In these moments, I'm losing
And it's proving
That I shouldn't be choosing
Choosing you
"dad" is undeniably heavy, dwelling in beautiful, isolated depths. "I wanted to create the narrative of a young person journeying back to their authentic self after being trapped and lost within this loud world," Carney explains. She's certainly captured all this and more in both her song and video, setting the stage for what promises to be an exhilarating sophomore record.
Turn off the radio, I don't wanna know
Who's in Hell today, don't wanna feel this way
Wish that I was small where the grass felt tall
Hiding on my own, dad, come take me home
I'm moving
In these moments, I'm losing
And it's proving
That I shouldn't be choosing
Choosing you
"Do you dream in colour anymore? You say you don't remember dreams at all," sings London based singer/songwriter Carmody in her latest, surging release. Taken from her upcoming debut album Imperfect Constellations (out July 6, 2022 via Young Poet), "Hurricane" is an emotional storm full of irresistibly evocative singing, rich harmonies, and enchanting alt-folk instrumental work – all of which comes together in a passionate, heart-on-sleeve unveiling of the self:
Come to me like a hurricane
wild and free
the edge of the world hadn't found you then
dark song of the sea
do you dream in colour anymore?
Sometimes I wonder if you dream at all
Come to me my sweet ritual
pure and true
you spoke of the days that had wrecked your heart
worlds lost in youth
do you dream in colour anymore?
You say you don't remember dreams at all
"My Grandma once told me that she doesn't dream, and that if she does, it's not in colour," Carmody tells Atwood Magazine. "I was just like, Wow, that line has to go in a song. We have a strange relationship, because she's quite a difficult, but very loveable woman. She's quite rude, she's really crass, she's got a lot of love but she can't often feel it. It's about me trying to get through to her, but also recognising that I feel like I am quite like her. I wouldn't call it depression, but I struggle with sadness, and there's a lot of sadness that she's had in her family that she's just carried. That hurricane feeling; I feel like I carry some of that too."
"I am very close to my grandmother; she is the matriarch of our family and the thread that holds us all together. She looked after me a lot when I was younger and taught me how to sing. She is quite an unusual character. I think she struggles to live in the present and acknowledge the love that orbits around her, we are quite similar in this respect. This track explores my frustration with her, and with myself, to appreciate the things we do have, rather than what we've lost."
Beautifully expressive and just as poetic, "Hurricane" sees Carmody giving her full self in song, yet it leaves just as much to the imagination; we can all interpret the narrator's fracture and wayward wonder in our own ways, internalizing this song and thereby giving it fresh meaning and new life. Thus, whatever tempest has you in its grasp, this song can surely be an anchor and a guide to calmer seas.
If I soak my warm hands in your cold skin
push my weight between your everything
If I catch some light against the skin that you wake in
would you feel it all?
"Imaginary line"
She Her Her Hers
I may not speak Japanese, but I don't need to understand the words to tap into a song and feel a feeling: Music proves itself a universal language once more on She Her Her Hers' "Imaginary line," taken from the alternative/indie rock band's recently released fourth album, Afterglow (March 23, 2022). Often stylized as SHHH, Tokyo's She Her Her Hers formed in 2011 and currently consist of Hiroyasu Takahashi, Tomason and Taiki Matsuura. Their music, whether it wants to be or not, feels like something of a bridge between the Eastern and Western hemispheres; incorporating everything from shoegaze and chillwave influences to ambient electronica and indie rock into their art, SHHH are unassailably unique.
A song that wonders aloud about existence and the nature of being, "Imaginary line" finely balances on the boundary of the real and the virtual. It's a song that seems to look ahead not only at Web3, but also at the blurring of space and identity that comes with the inevitable grounding of virtual reality into reality. Just as we once split the difference between our real personas and our social media identities, another reckoning is on its way, and it's coming in hot.
The band's lyrics, translated below, leave us to ponder what life will look like as "the future" becomes the present:
Unfinished New World
There is no slander or libel
Depends on unparalleled love
Therefore there are no limits
Multi-level hierarchical generation
Automatic Matching Society
Silent Tukar understanding
If you don't like it, you don't have to like it
Dive into virtual space
Well, it's supposed to.
"In a world created not by God, but by someone we don't know, the boundary between real and virtual is disappearing day by day," SHHH's bassist and lyricist Tomason explains in conversation with Atwood Magazine. "We think that we choose where we look, but this choice is made for us. Even if we're aware of the dilemma, there is a line we are not supposed to cross. I want to live beyond this hypothetical line."
Needless to say, "Imaginary line" is a thought-provoking immersion of alternative warmth and philosophical thinking. I can't praise SHHH enough for the levels of depth they reach not only in their lyrics, but also in their sound: Be sure to bask in the full light of Afterglow.
LIFE
Asset earned and then
You can reset it.
Free
YOU AND ME
and then carefully
Smile and Remember Me
I've been a massive fan of synth-pop duo CLAVVS ever since Atwood first wrote about them six and a half years ago, so it's no surprise that I would instantly fall for dayaway as well. The gently tropical, dream pop alter-ego (at least, that's what I'm calling it) for Amber Renee and Graham Marsh, dayaway is a daydream manifest in gorgeous, freeing sound. Waves of psychedelia, chill wave warmth, and indie rock drive coalesce in a song that reminds one of artists like NoMBe, Alvvays, and Beach House, and yet dayaway is its own distinct entity unto itself.
"cool water," the group's debut single (released in March via Turn to Wind Recordings), feels like that very first day on a vacation when you wake up, step outside, and breathe in the cool air of somewhere new. Amber Renee sings:
Hot blue summer Were you a dream?
I still wonder, do you think about me?
Out in the wild, is it real or just mirage?
I'm growing tired, won't you come cool me off?
Oceans of diamonds
I'm swimming in your blue water
Oceans I'm diving in
I'm blending in your cool water
Cool water, cool water
Swimming in your cool water
Cool water, cool water
Dripping in your cool water
"'cool water' is a song about lost love and heartbreak that I initially started writing on a day off at Rockaway Beach in 2018," Renee tells Atwood Magazine. "I've always been inspired by the ocean. It's my favorite place to be (maybe because I'm a water sign). There was something really cathartic about writing these songs there… It was the last week of true summer weather, and I felt this intense sadness that summer would be over, that my beach days were coming to an end. It was that specific feeling of anticipatory nostalgia and longing that made me start writing as a way to stay there a little longer. 'cool water' is about the inevitability of those endings, and how some things remain long after they're over."
According to Renee, dayaway's song can be appreciated as "a series of vignettes of a lost summer love," with "cool water" capturing "that very specific feeling of beach day euphoria." While that yearning for what you once had is absolutely present throughout the song, the pure revelry – a passion, basking in the glow of uninhibited bliss – comes through even stronger as "cool water" progresses. It may be wistful at times, but in point of fact, it's a kind of commemoration: A means of bottling up that restorative energy, so that every time we play this song, we can feel the refreshing, rejuvinating blast of cool water once more.
dayaway's story recently continued with the group's eponymous sophomore single "dayaway" on April 27th. Yet another immersive, intoxicating musical dream, "dayaway" continues where "cool water" left off in soundtracking a moment of true beauty tinged with the poignant knowledge that all good things must come to an end.
— — — —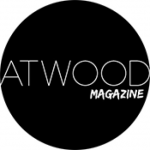 Editor's Picks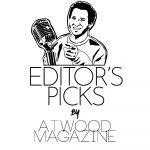 ---