"Un Coachella Sin Ti" included a nod to Bad Bunny's free gas station concert in Puerto Rico — and love for the artist's Latino fans.
by guest writer Julia Dzurillay
---
Welcome to the heat, or rather, welcome to another gas station performance for Bad Bunny fans.
The Un Verano Sin Ti artist made history at Coachella 2023, becoming the first Spanish-speaking artist to headline the music festival.
Never before has there been someone like Bad Bunny. Un Verano Sin Ti became the first Spanish-language album to be nominated for Album of the Year at the Grammy Awards. He headlined Coachella and celebrated his album's success with the record-breaking World's Hottest Tour.
Aside from, or in addition to, his El Último Tour del Mundo and the World's Hottest Tour, Bad Bunny gave a free concert to his Puerto Rican fans. The impromptu performance took place on top of a Gulf gas station, with an announcement released only an hour before. Hundreds of fans appeared on the street, some posting TikToks of the moment.
Above the audience, Bad Bunny joined Arcángel for a live version of their recently released collaboration, "La Jumpa." That was followed by some of the artist's biggest hits, including "Me Porto Bonito," "Efecto," and "Gato de Noche."
The surprise gas station gig took place months after the "Moscow Mule" singer headlined Philadelphia's Made In America Music Festival. It also came before the announcement regarding the Coachella lineup, which listed Frank Ocean, BLACKPINK, and Bad Bunny as featured musical acts.
"Latinos have been rompiéndola (killing it) for some time now," Bad Bunny said (via Billboard) during Coachella. "I just did a tour last year that I never imagined I'd be able to do. I've been out for some time but [I'm back] and it feels cabrón to be here tonight and that you're all here with me."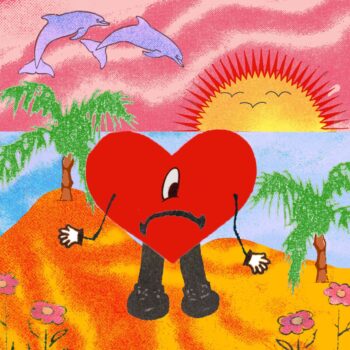 For Bad Bunny's Coachella setlist, it's no surprise that there were references to music videos and even his gas station concert. The festival performance began with Bad Bunny on a platform above the stage, glowing in blue and orange — a surprisingly similar format to his Gulf station appearance.
It's unclear if this was an intentional reference, as Bad Bunny has not yet commented on the inspiration behind his stages. (Notably, the background changed several times throughout the night, with Bad Bunny highlighting Salsa music in a video segment.)
For songs like "Safaera" and "Yo Perreo Sola," Bad Bunny performed in front of a car with hues of blue and orange — a nod to the YHLQMDLG era. Of course, this singer paid special attention to his Latino fans.
"Coachella, quieres perreo," Bad Bunny said after opening with "Titi Me Preguntó." "Before I keep going with my show, what do you prefer? Me talking in English or español? You decide."
The crowd overwhelmingly preferred Spanish.
Bad Bunny often mentions his Puerto Rican roots in music. Just months after performing "El Apagón" at the Grammy Awards, Bad Bunny highlighted the love letter to Puerto Rico in his Coachella setlist.
"El Apagón" details Puerto Rican resilience, while also digging at cultural appropriation with the line, "ahora todos quieren ser Latino / pero les falta sazón," which translates to "now everyone wants to be Latino, but they lack seasoning."
The title alone, "El Apagón" translates to "The Blackout" or "The Power Outage," referencing the poor infrastructure common throughout the unincorporated territory of the United States.
---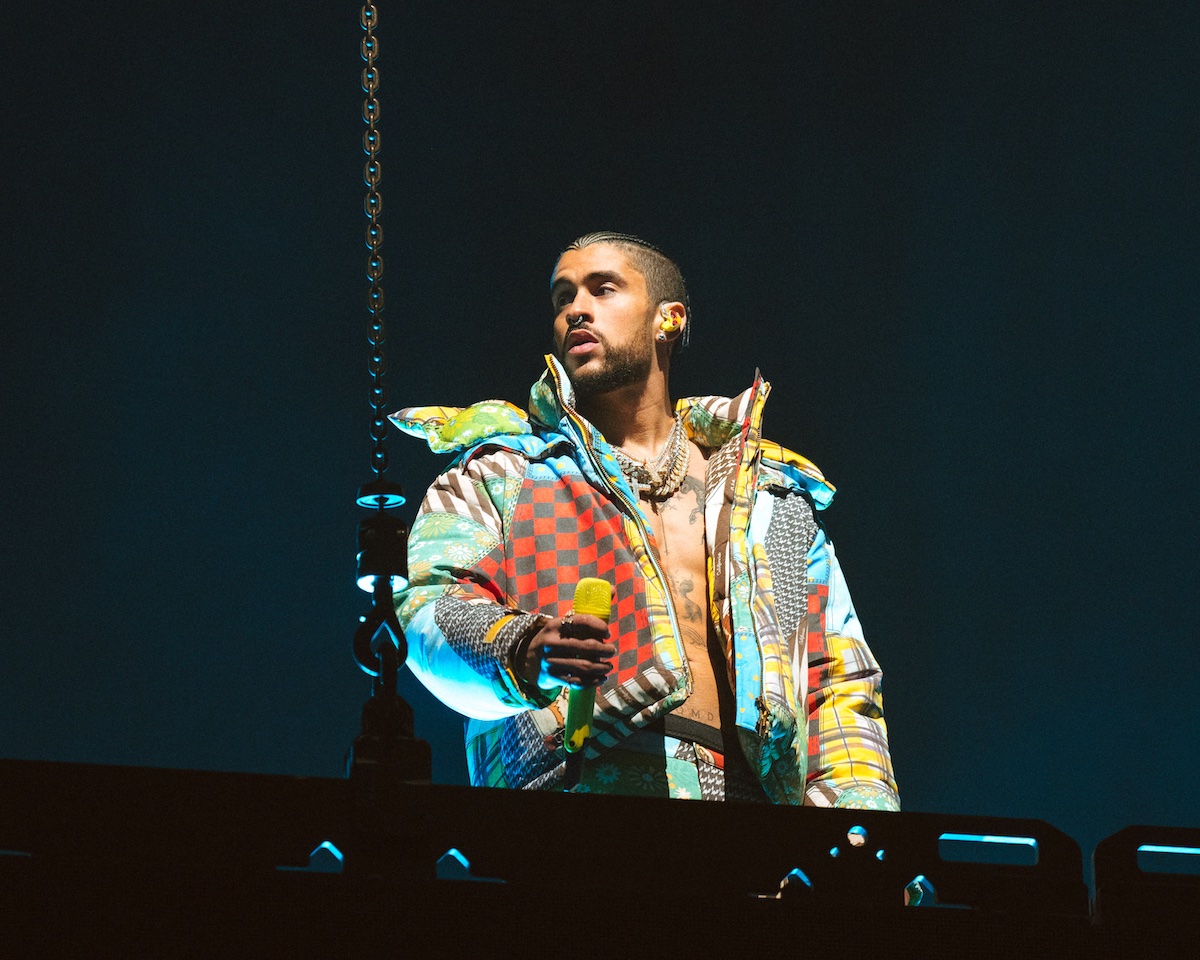 During Coachella, the artist mentioned the significance of the Un Verano Sin Ti original, saying in Spanish, "The last last thing I would ever regret is having written this special song — a song which makes me feel so much pride every time I sing it…"
"This song makes me feel pride like no other," he added. "My heart can't fit in my body every time I sing this song."
There were plenty of surprises throughout "Un Coachella Sin Ti." Post Malone joined Bad Bunny for an acoustic version of "Yonaguni." The artist even interacted with the audience for "Un Coco."
The setlist included "Tarot" and "No me Conoce" — both performed alongside Jhay Cortez. Bad Bunny finished his almost 2-hour-long concert with "Después de la Playa," with plans to return to the desert as Friday's headliner for Coachella Weekend 2.
•• ••
Julia Dzurillay is a professional entertainment writer and amateur hyper-pop enthusiast based outside New York City. When Julia isn't at a concert, she's probably searching "best ice cream parlor near me" on Yelp. Find her on LinkedIn!
•• ••
— — — —
 © Courtesy of Coachella
:: Stream Bad Bunny ::
---