As indie rock artist pronoun took the stage at Wicker Park Fest, the crowd seemed thin, listeners shying to the outsides of the pavement's confines. For the short moments of soundcheck, no one was yet daring to inch closer. It was a typical street fest atmosphere, most attendees there less for the music than the beer, but once Alyse Vellturo began her set, the crowds drew near and attention was demanded.
pronoun has spent the last two months touring, starting with an East Coast leg, including her hometown of Boston, now venturing to the Midwest and eventually wrapping up at Baby's All Right in Brooklyn, NY. It's not her first time on stage, but it marks a new chapter of extended exposure, from her first time playing Toronto, to this fest, her first time setting foot in Chicago.
Opening with a cover of The Killers' "Jenny Was A Friend Of Mine," the whisper-electronic artist proved within seconds she is a rock force to be remembered and respected. Through the eight-song set, the crowd more than tripled, once empty spots of blacktop soon crammed with bodies of strangers, dancing along with smartphone videos rolling.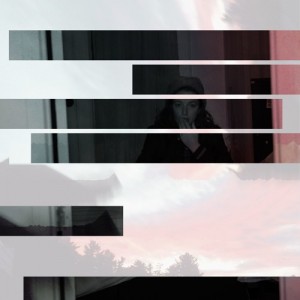 While pronoun may not yet be a household name, chances are indie-rock fans with a knack for Spotify playlists have stumbled upon her debut EP, There's no one new around you. (TNONAY), named comically after the literal end of the location and gender confines of a Tinder search, released in 2016 via Sleep Well/Rhyme and Reason. The four-song collection is a devastating recap of Vellturo's life experience, a break-up quickly resulting in an ex's new engagement, the collection focusing on the hope for rekindling, followed soon by easy dismissal and a sense of betrayal.
The EP was an easy outpouring, Vellturo slaving over the electronic instruments and lyrical release intensely. It was written quickly and confidently as a manifestation of pure emotion, the raw depression felt in every line. "I was so heartbroken," said Vellturo. "I probably wrote it cumulatively in like a week, and recorded it. Each night I would make a whole song. It just flowed out so easily I didn't even have to think about it."
Instrumentally, TNONAY is a dream-indie-pop whirlwind, a tornado of emotions that feels manic, yet perfectly clear and concise. Production is heavily computer-manipulated, guitar and bass parts sparing and lyrics taking center stage.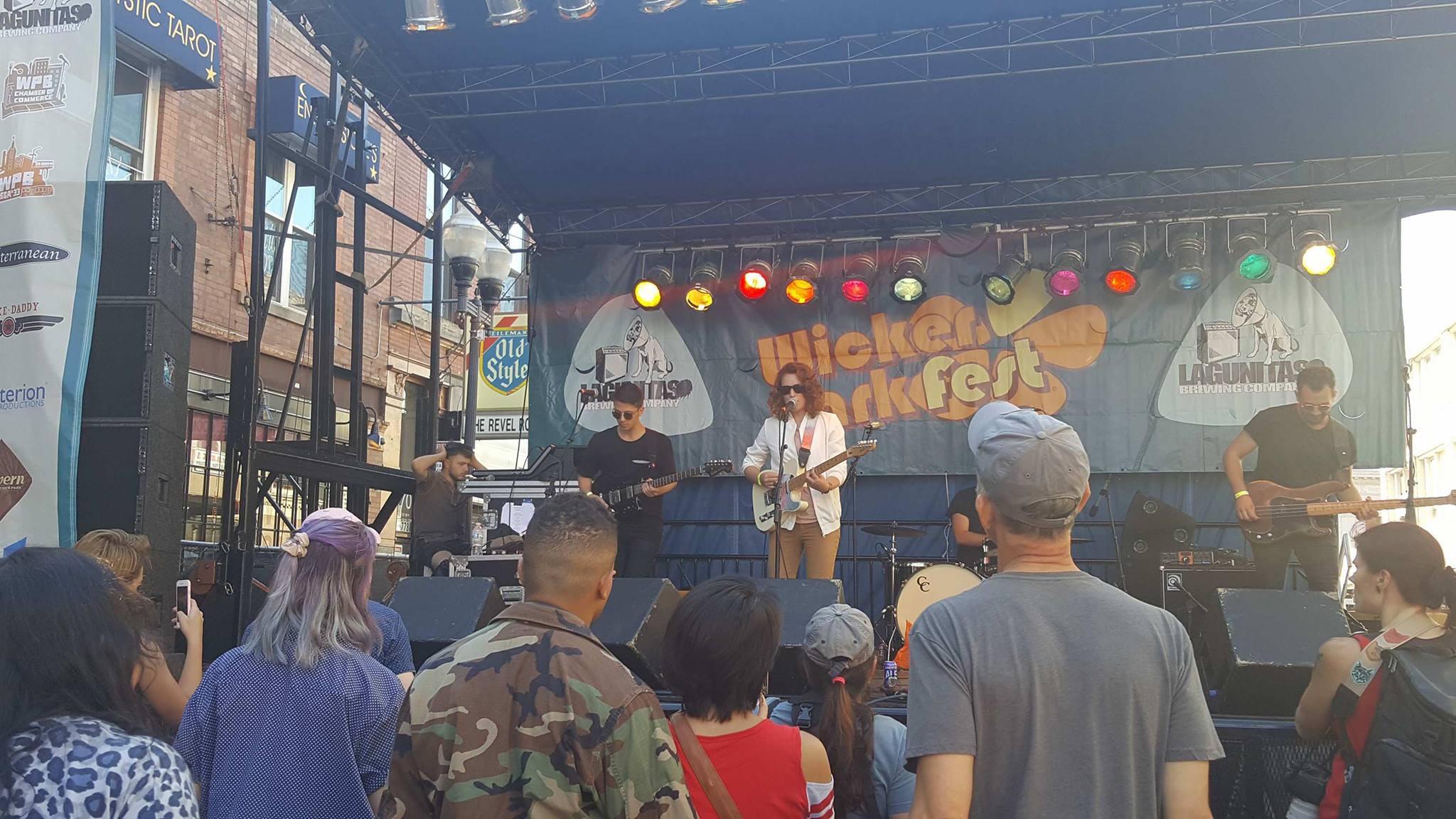 Never having seen pronoun in a live setting, one might expect a coddling and quiet environment, a show with as much heartache as the songs, but the performance is a refreshing awakening. While pronoun's recordings are beautifully manipulated, the live show breathes a new life into the tracks fans have grown to love for their honesty and relatability.
"I made it all in my bedroom," said Vellturo of the EP. "And I don't say this in a diminishing way, but I'm not a very good musician. I'm not very good at playing guitar, I'm not very good at playing bass, so my parts are really simple, which I think works well with the recordings, but live, my band is amazing. They do different parts. They support it well in a live environment. It sounds a lot different."
The live performance supports a show with amplified intensity, a dramatic difference from the quiet revelations which gracefully haunt the recorded tracks. With live drums instead of the EP's cherished drum machine, a new level of adrenaline gives a rock edge to the otherwise dreamy tracks. The change in instrumental strength allows pronoun to expand not only her style, but her vocal tone, range and performance confidence.
"It's hard for me," said Vellturo. "I still have a hard time playing guitar and singing and doing everything. It sounds so dumb. I went to a music college. But it's hard for me. The more I play the better it gets, obviously. So I've been feeling better and better. Especially when we go on little runs like this where we do a bunch of shows. I get used to it."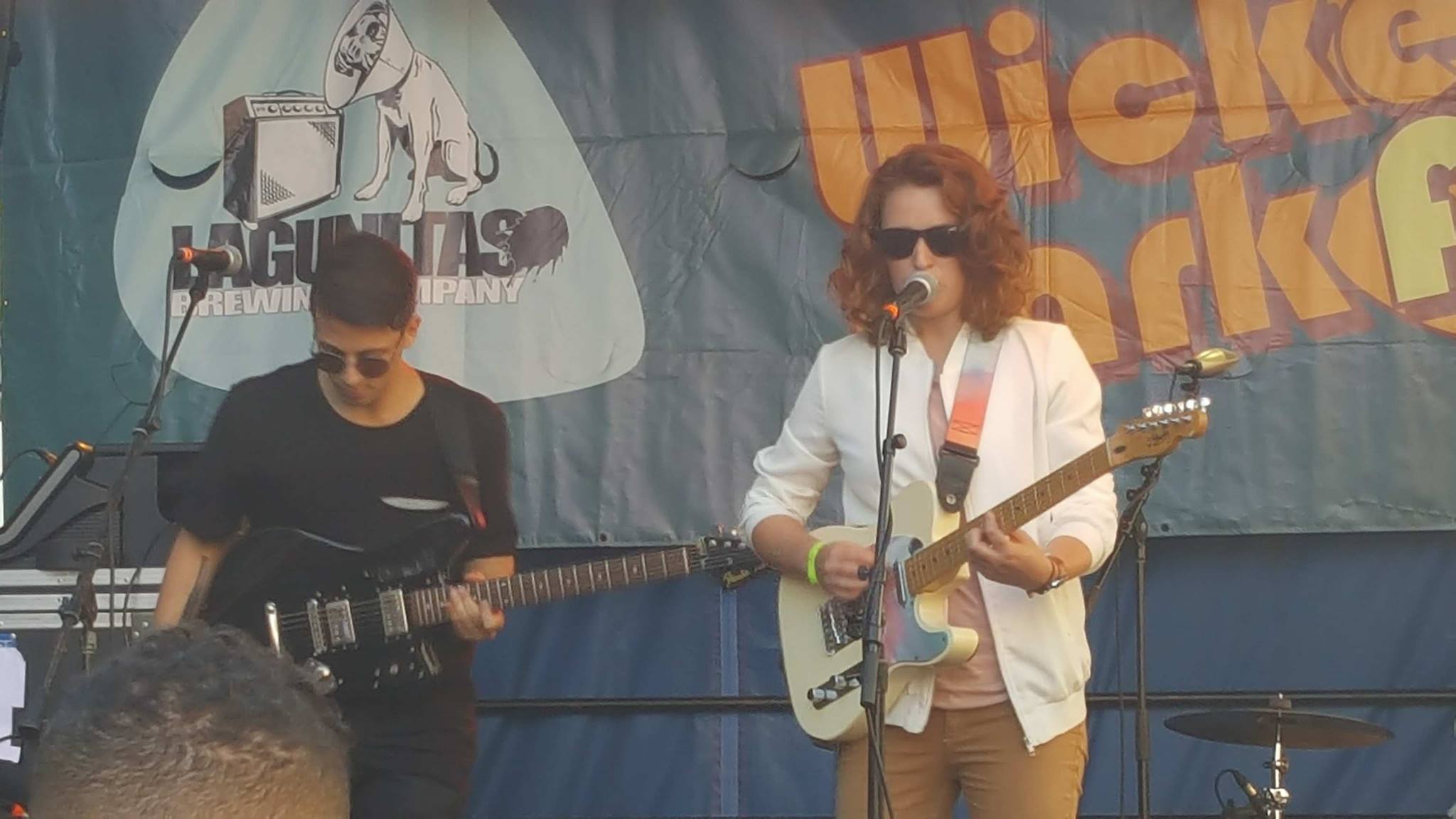 As pronoun played all tracks from her EP as well as an unreleased song titled "I'm Just A Loser," bystanders stopped to watch and long-time fans were revealed. In the crowd, young adults could be seen mouthing the words, three individuals clinging to the stage fence and dancing along. They'd travelled from out of state just to catch her set.
Though the fest didn't foster the perfect super-fan environment, pronoun is aware of her fan base and their undying dedication. From early days, even those before TNONAY, pronoun has upheld a genuine connection with fans. In her on-tour interactions, she's developed relationships and realized her lasting impact.
"Almost every show I've played, someone has come up to me after saying they found me on Spotify or Apple Music and that's so cool to me," said Vellturo. "Someone came up to me after a show in Toronto, these two girls, and one of them was basically like 'I have a lot of mental health issues. I have huge anxiety and I can't leave my house. I haven't gone to a show in five years,' and she came out. That was super, super, super cool. No one has ever said anything like that. I was like 'This is way heavier, more impactful.' That was very, very cool."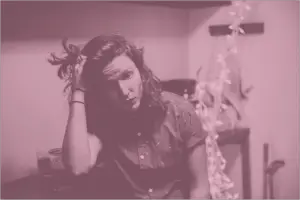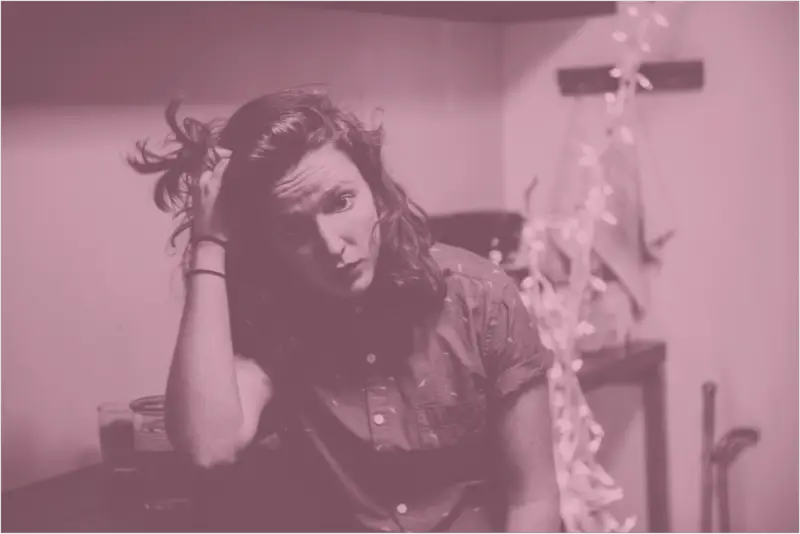 Vellturo interacts with fans and new listeners via her Twitter account (@musicpronoun), a platform she uses with both sincerity and sarcastic humor.
"I ended up playing a show in Dallas from Twitter," said Vellturo. "And I never used to use Twitter before this. I didn't really understand it. It was my way of venting. I had like 10 followers so I was like 'Whatever, I'm gonna go complain about how depressed I am on here cause no one's gonna read it and I can just get it out in the universe.' It just continued on from there."
Her newfound love of Twitter, as well as her dedication to Spotify, have allowed Vellturo to expand her music connections as well, forming a close-knit circle of other indie musicians, some of which she's signed to her record label Sleep Well Records. Vellturo balances her own art with promoting the work of others, both through Sleep Well and her 9 to 5 job managing independent labels. She amounts some of her success to the prominence of the people listening to her music on streaming services, speaking of Spotify's listener algorithms and the fact that her own music has made the top 40 in Spotify's listener data.
Looking forward, pronoun hopes to release a new collection, ideally an EP followed by a full-length album. In her words, the EP is " a little more rock, a little more pop-punk." The writing process is something she's struggling with, finding the words don't come as easy as they did at the climax of heartbreak.
"All of the bones are there," said Vellturo. "Lyrically it's not. I think that's the most important part about my music. I don't think it is of all genres. But mine, I swear if you took my voice out of it and what I'm saying out of it, it wouldn't be very interesting. It would be mediocre indie-pop/rock. I think what helps is the sincerity and transparency of the lyrics and how genuine they are. That's the stuff I can't really force out. Or maybe I can. I just have to learn how."
Forcing out lyrics may not be her forte, but it may work. Vellturo explained that she wrote the second verse to "I'm Just A Loser," backstage at Brooklyn Night Bazaar when she really wanted to premiere it live. Over time, she learned to love those last minute words, allowing them to make the final cut. For the future of pronoun, it's the one song she's sure of, and in a live setting, it holds up to everything fans love about her past. With emotional lyrics, the chorus nearly satirical exclaiming "I'm just a loser and nobody likes me," it's pure pronoun, with a new, impressive rock angst and the same dramatic, yet perfectly relatable, take on unique lyrical content.
Though pronoun may consider herself a "loser," we at Atwood do not, and after witnessing the tracks we've loved all year in a live environment, we're more sure than ever that Vellturo is an evolving, leading voice in the future of indie-rock. Her lyrical vulnerability is inspiring, yet can be balanced beautifully with a rock edge, a combination making her truly incomparable and nearly unable to categorize.
— — — —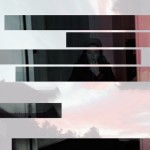 photo © Dylan Lewis
---
:: There's no one new around you. ::
an EP by pronoun