Paris Paloma's inner fire is unleashed like never before in "as good a reason," a heated feminist anthem of empowerment and liberation.
Stream: "as good a reason" – Paris Paloma
---
Every time you are succeeding, there's an old man somewhere seething – Spite's as good a reason to take his power…
Paris Paloma is done playing nice and placating to men.
The artist who debuted with soft, tender folks songs just a few years ago has emerged in recent months as a spirited voice of female empowerment, singing into existence the words so many others want to say, but keep to themselves. Unfiltered, unapologetic, and unleashed, her latest single is an emotionally charged reckoning with the patriarchy that picks up where her critically acclaimed, Billboard-charting hit "labour" left off – advocating for self-love as a means of protest and subversion against a system designed to pit women against other women and against themselves. Soulful, dynamic, and impassioned, Paris Paloma's fire roars to life in "as good a reason," a fiery feminist anthem of empowerment, inner strength, and liberation.
I met a woman with lips so red
A face so lined like spider webs
I'll always remember the things she said
They were so wise, they opened my eyes
and they'll never close again
Oh how she sighed
when she stubbed her cigarette
I felt compelled to ask of her success
How do you do
how can you be so in love with yourself
How did it happen
tell me please as I need help
– "as good a reason," Paris Paloma
Atwood Magazine is proud to be premiering "as good a reason," Paris Paloma's stunningly cinematic new eruption (out September 1, 2023 via Nettwerk Music Group). Immersive and intense, the UK singer/songwriter's fourth song of the year serves as the follow-up to recent singles "yeti" and "labour" – the latter of which skyrocketed Paloma into the spotlight, and onto numerous record charts on both sides of the Atlantic thanks to its powerful message, conveyed through an equally powerful performance.
"'labour' takes us inside a relationship where the speaker's self-worth is once again reduced, like many people who find themselves in draining relationships with undeserving people," Paloma explains. "Taking on all the emotional labour. But it is a breaking point… it is the first time the speaker acknowledges the toxicity of these dynamics, and the song is about the escape from that relationship."
Who tends the orchards? Who fixes up the gables?
Emotional torture from the head of your high table
Who fetches the water from the rocky mountain spring?
And walk back down again
to feel your words and their sharp sting
And I'm getting f**king tired
The capillaries in my eyes are bursting
If our love died, would that be the worst thing?
For somebody I thought was my saviour
You sure make me do a whole lot of labour
– "labour," Paris Paloma
---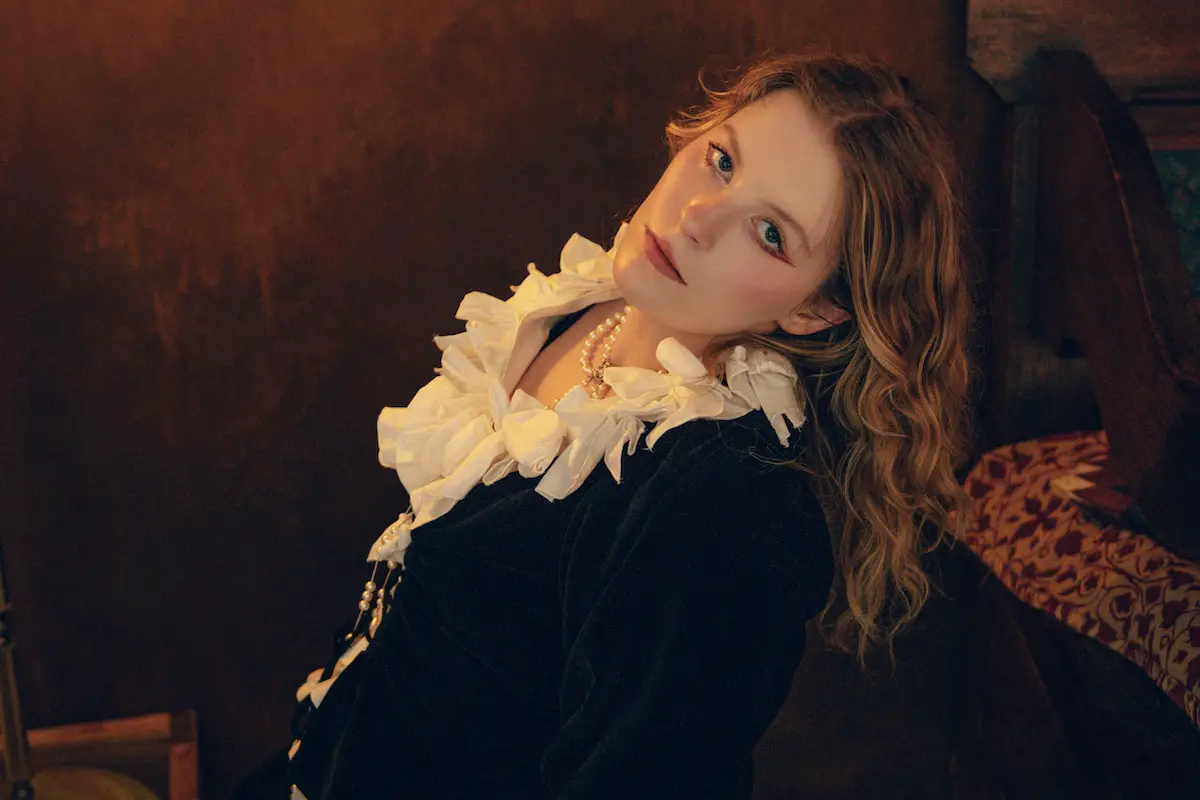 Arriving just five months after "labour" first took the world by storm, "as good a reason" finds Paloma once again taking on male oppressors and a society designed to keep women down.
Key to fighting the patriarchy, this song argues, is not only rejecting the male gaze and the association of women's bodies as objects, but also rejecting all the insecurities, the self-doubt, and the anxieties that these often engender within. The song opens with an intergenerational dialogue between the younger Paloma and an older woman who has broken free from the system: "I'll always remember the things she said, they were so wise, they opened my eyes and they'll never close again," Paloma recalls in the first verse.
She rises to a rousing fever pitch in a breathtaking chorus that aches with raw passion and fervor:
Every time you are succeeding
There's an old man somewhere, seething
And spite's as good a reason to take his power
When you hate the body you are in
Oh love you're just acting for him
As he counts his gold and green in his ivory tower
Our fear it lines his pockets love
So take that rage and bottle up
And put a drop into his cup of wine
You don't need him you don't need me
With that poison bottled you'll be free
But be damn sure you don't mix it up with mine
This is Paloma's rallying cry: Love yourself and love other women. Use your love as a weapon, and don't hold back.
"'as good a reason' is a love letter to the idea of women having conversations and passing knowledge down to each other in a way that helps us to move away from the male gaze and patriarchy," Paris Paloma tells Atwood Magazine. "It is about the realisation that under patriarchy, women's insecurities are intentional, manufactured things, which – when allowed to rule over a woman's life – vastly inhibit her ability to embody what she has the potential of being. It is a song about watching older women remove themselves from the glare of the male gaze and the self-doubt that results from patriarchy, and wanting that peace for myself. it's about the realisation that loving oneself under patriarchy is a revolutionary act, when there are those who benefit from your own self-hatred and self-doubt."
Having received wisdom from a past generation in her first verse, Paloma then passes it on to the next generation in the second – thereby ensuring future generations of women have the tools they need in order to fight the patriarchy and live their freest, best lives:
I met a young girl with eyes so bright
Oh but she was already getting sick of life
Her arms were laden with his merchandise
She asked me why I no longer try and waste my time
and I said spite cos every time
A talented, multifaceted artist fast on the rise, Paris Paloma excels in both the softer, soothing folk world and (increasingly) in a more impassioned and visceral dark pop space. Watch the Harris Alvi-directed "as good a reason" music video exclusively on Atwood Magazine, and lose yourself in Paloma's empowering new single: A radiant, spirited rallying cry of resistance, connection, and above all else, self-love.
Every time you are succeeding
There's an old man somewhere seething
Oh spite's as good a reason to take his power
When you hate the body you are in
Oh love you're just acting for him
As he counts his gold and green in his ivory tower
Our fear it lines his pockets love
So take that rage and bottle up
And put a drop into his cup of wine
You don't need him you don't need me
With that poison bottled you'll be free
But be damn sure you don't mix it up with mine
— —
Stream: "as good a reason" – Paris Paloma
— — — —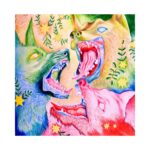 © Jennifer McCord
:: Stream Paris Paloma ::
---