In honor of Black History Month, this playlist is a sampler of just some of the most innovative Black female musicians outside of the mainstream today.
•• ••
The music industry is notoriously white-washed and inhospitable to Black artists, especially if they are women. Even in indie and DIY spaces, they are commonly treated as outcasts, despite the fact that music wouldn't be all that it is without the contributions and innovations of Black artists over the years. History and the media fail to acknowledge Black women's musical trailblazing in particular; how many people know that Sister Rosetta Tharpe paved the rock and roll path long before Elvis hit the scene? Black women, musicians or not, deserve so much better—recognition and respect for their art and existences rather than fruitless, posthumous posturing after the fact.
Below is a genre-spanning playlist of some up-and-coming (and some more established, but underrated) artists to familiarize yourself with this Black History Month. For one, there is keiyaA with her outstanding 2020 debut Forever, Ya Girl, a favorite among contemporaries such as Moses Sumney. On the rap front, Quay Dash's biting verses and Nappy Nina's contemplative, slice-of-life rhymes go just as hard (if not harder) than much of the fare peddled by your local Top Hip-Hop station. Ever-versatile singer-songwriter Vagabon stunned with her 2019 self-titled album, her staying power evident on single "Water Me Down," while Jadu Heart and Indigo de Souza each take their own distinct approaches to indie rock and pop. Jazzy chanteuse Khadja Bonet sounds like a summer daydream on "Another Time Lover," an easygoing complement to Grammy-nominated, virtuoso bassist Esperanza Spalding's "Judas." In between all this is plenty of boundary-breaking fusion, from Donormaal's playful-yet-dark experimental hip-hop to Liv.e's acid jazz R&B.
Listening to Black female artists shouldn't be a once-a-month or every-February-only kind of thing, and I hope that this will inspire you as a conscientious listener, broadening and deepening your musical explorations all year round. Until then, if we want a more equitable music industry at every level, we need to actively and consistently put our support behind them, in addition to collaborating to create spaces where Black artists can thrive and evolve with their crafts.
— —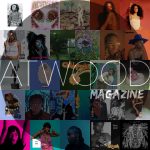 Stream: 'Black Women in Music You Won't Want to Miss'
— — — —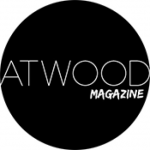 Black Women in Music You Won't Want to Miss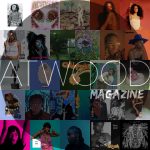 ---