Queens of the Stone Age vent about anger and betrayal on "Paper Machete," a standout track off their recently-released eighth studio album, 'In Times New Roman…'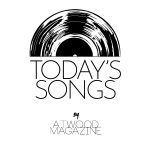 Stream: "Paper Machete" – Queens of the Stone Age
---
In Times New Roman…, the first Queens Of The Stone Age album in six years, is a heavy and grimily harmonious piece of art.
It is a record borne from Josh Homme's last few difficult years, with malevolent overtones of betrayal mixed with the beleaguered feeling of coming up out of a trough – Both mentally and physically. Homme's therapy for these tough times is a trip through the darkest recesses of trauma. These are similar themes to those covered on Like Clockwork, but viewed from a slightly different angle. That album had it's moments of despair but was generally positive, triumphant even. In Times New Roman… is less forgiving, and "Paper Machete" leads the assault.
Queens Of The Stone Age is now a quarter of a century old, and after a number of prominent line up changes, the membership is settled. The band is now a collaborative project, eschewing the guests and temporary members of the early years for stability. This has given the band a solid trajectory over the past few releases, which in turn has made for a stylistically consistent feel to their output. This has allowed all members of the band to flourish, opening up new pathways of creativity.
Is there nothing you cannot replace?
You speak lioness and damsel in distress so fluently
Does your every single relation end in pain and misery?
The texture of their sound has changed too. This is a band which has always favoured melody over abrasion, but the last few Queens albums have made a point of being more musically complex, while forsaking the harsher elements of the earlier sound. Everyone's getting older gracefully, and still fulfilling the niche requirements of a band that self-describe as "heavy enough for the boys and sweet enough for the girls."
"Paper Machete" is so instantly appealing because it bridges these major eras of the band, a single which brings the instant hard rock cinematics of years past, but also the subtler intricacy of the new material. It is irresistibly kinetic, just like all good Queens singles, but there's an understated maturity to the arrangement. It's a delicate and precise balance, and no other band quite sounds like this.
Now I know you'd use anything, anyone
To make yourself look clean
In sickness, no vows mean anything
So long, cruelty
So long, too late
So long, my love is dead
The wah pedal solo is a signature Homme trick, one which he has employed to great effect over the years, most recognizably used in the 2005 single, "Little Sister." Brought out of the stable once more, it is futuristic and classic all at once. I remember hearing that muted, laser-beam timbre for the first time and freaking – mainly because I had no idea how my home set up of three battered Boss pedals and a second-hand Stratocaster could reproduce that sound, but also just at how nuts the whole thing was. It's a little gift to the long-time fans, and a reminder that while the band is evolving, they won't forget their roots in a hurry.
---
"Paper Machete" is the most lyrically direct song on the album, swapping out the high concept imagery for a straight-up diss track aimed at… Well, far be it from me to comment on Homme's private life, but his recent messy divorce was sure to be on his mind while In Times New Roman… was being written. Suffice to say, 'Paper Machete' is a raw and livid screed that holds no weight in the arena of good intentions. Homme's takedown of his target is a screaming picture of manipulation, underhand scheming and cowardly acts. The idea of a paper machete, one that appears sharp but actually crumples on contact with any resistance is a seemingly obvious pun. But good art isn't always about subtlety. Sometimes, you have to drive your point home as bluntly as possible. So it is on "Paper Machete"; the Shakespearian references take a backseat for wounded rage.
I don't care what you think anymore
Doesn't matter anyway
Joan of Arc, victim, perpetrator
Just a paper machete, oh
The opening verse is either drenched in sarcasm or paranoia, depending on which way you slice it. "They're out to get you, aren't they? The kids, the man, the chicks, the breaks." This kind of situation brings out the worst in even the most stoic personalities, and Josh Homme isn't exactly known for keeping his cool. Through it all, he manages to do a nice lyrical call-back to the "Lies are a funny thing…" line in "I Sat By The Ocean," with "The truth is just a piece of clay. You sculpt, you change, you hide, then you erase." These calculated bits of work in the midst of bare-toothed anger show the man behind the red mist. He's still in there somewhere, but right now it's about blowing off some steam.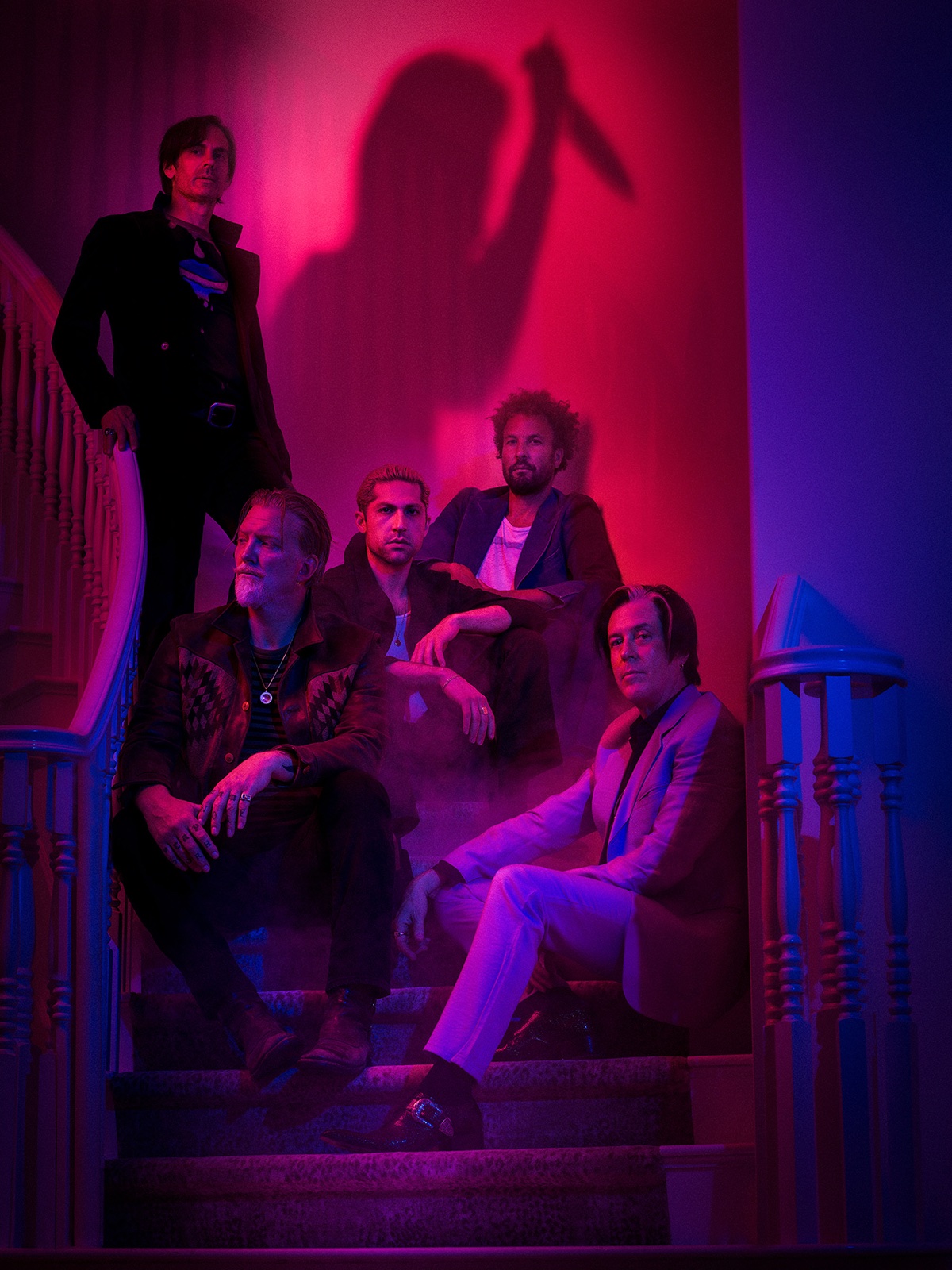 "Paper Machete" is a less lurid experience than the rest of the album. It's friendlier musically, a mid-tempo rock jam born to be a single.
But it's all still there, lurking round the corner. The car-sick riffing, the grotesque wolf-howls, they are as lascivious as they are frustrated. These are of course core Queens thematics anyway, but there's something a little more delirious about them this time. There's a lot on the table in terms of broken promises and bad experiences. Josh Homme feasts on all of this indiscriminately, not caring about good or bad, just doing something to express the range of emotions bubbling up.
Like Saturn Devouring His Son, we are given a glimpse into the unhinged hedonism, self-loathing and pure contempt that pulses through In Times New Roman… like curdled milk, and all the contradictions that come with it.
— —
Stream: "Paper Machete" – Queens of the Stone Age
— — — —
 © 2023
:: Today's Song(s) ::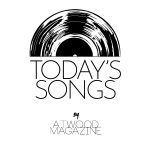 ---
:: Stream Queens of the Stone Age ::