Tucked away in the mountains of western Virginia, FloydFest packs a potent punch of Americana across time and genre.

by guest writer A.J. Kohlhepp
---
NOTE: The FloydFest program, in hard copy and online, differentiates musicians by category: LL for Local Love and OTR for On-the-Rise. (Those big enough to exceed those categories are not labeled.) In that same spirit, I have created new categories for each artist / band.
If you are like me, you probably read Atwood to confront your own ignorance regarding the new music entering the world on a daily basis. Atwood's focus on new releases, curated via Mitch Mosk's astute ear, points us toward what to stream, and the in-depth reviews and profiles provide invaluable guidance to negotiating the endless torrent of content.
For many fans, however, live music retains its timeless allure, and the opportunity to share musical experiences in the wider world was one of the most profound losses during the worst phases of the pandemic. For musicians, of course, live performances provide a means to fund future recordings and to connect with people who might listen to that work. Nowhere are those interconnections more clearly displayed than at regional events such as FloydFest, in the mountains of western Virginia.
The line between artist and admirer can get a little blurry at an event like FloydFest. Sunday afternoon at the Workshop Porch, I found myself sitting with Will Easter and the Nomads (Beasts of Boone). Lead guitarist Nick revealed that Will and the boys were coming off a sweet run at MerleFest, where they had earned runner up in the band competition, and that future shows in the region were on the docket as a result of that success.
This permeable boundary between artist and audience is a feature at Floyd. For the mandolin player / temporary roadie in Goodfellers (Passionate Pickers), this meant that he needn't be embarrassed to get help from fellow travelers on the antiquated school bus that conveyed us from Bravo lot. Half a dozen riders grabbed a piece of gear and deposited it near the dusty main gate. His next task was to find a busking spot for Saturday afternoon, from which the band could strum up interest for their two Sunday appearances: one on the Streamline Stage at Hill Holler and one in the Pink Floyd Stage. A more existential problem for these pickers: how do you choose from the thousands of songs you've played along the way to create a tight 45-minute session?
For Low Water Bridge (Luckiest Locals), their status actually changed en route. As they were driving to the festival, planning to partake on the spectators' side, they got a call from their manager, who had just been contacted by the big bosses at FloydFest. An unfortunate diagnosis for Hustle Souls (COVID Casualties) proved to be Low Water Bridge's entry ticket. From scrolling through the massive schedule to pick out their favorite acts, they were suddenly able to see themselves featured: Friday at 3:30 in the VIP Pub and Saturday at 3:30 on the Throwdown Stage.
It would be tough for Floyd to draw 15,000 fans to see local talent, of course, so they offer plenty of big names. There are few classic rockers bigger than Heart founder Ann Wilson (Back [in Black] on the Road), who powered through a professional set with a tight backing band. Strange to think that her mohawk-and-dreads sporting guitarist was a long way from being born when Ann and sister Nancy were churning out classics like "Even It Up," which kicked off their set. (Her sister has toured as Nancy Wilson's Heart, after a complicated parting of the ways; Ann has used the solo moniker but kept plenty of their shared oeuvre in the set list, to the delight of her many fans.)
---
Up the hill from that iconic Wilson sister, you could catch Wilson Springs Hotel (Too Cool to Fail). This high-energy collective formed in 2020, released their debut album in 2021, and developed a loyal Richmond following along the way. Their Facebook update on Monday morning teased a big update to their tour calendar, surely fueled by their scintillating sets at FloydFest. No question that they will garner their fair share of online votes in the On The Rise category and are poised to take their hard-driving Americana sound well beyond the commonwealth of Virginia in years to come.
Front-man Jacob Ritter broke his high E string and finished their Beer Garden set without it. One assumes that he didn't have another guitar on site. By way of contrast, Dave Carroll of Trampled by Turtles (String-Jam Giants) was handed multiple banjos during their set on the Main Stage, each of which he put to amazing use. The big touring acts, as you would expect, have multiple people looking out for their needs and don't even show up for their own sound checks. One good-natured technician happened to generate massive crowd interaction as he was setting up gear for Saturday night's headliners.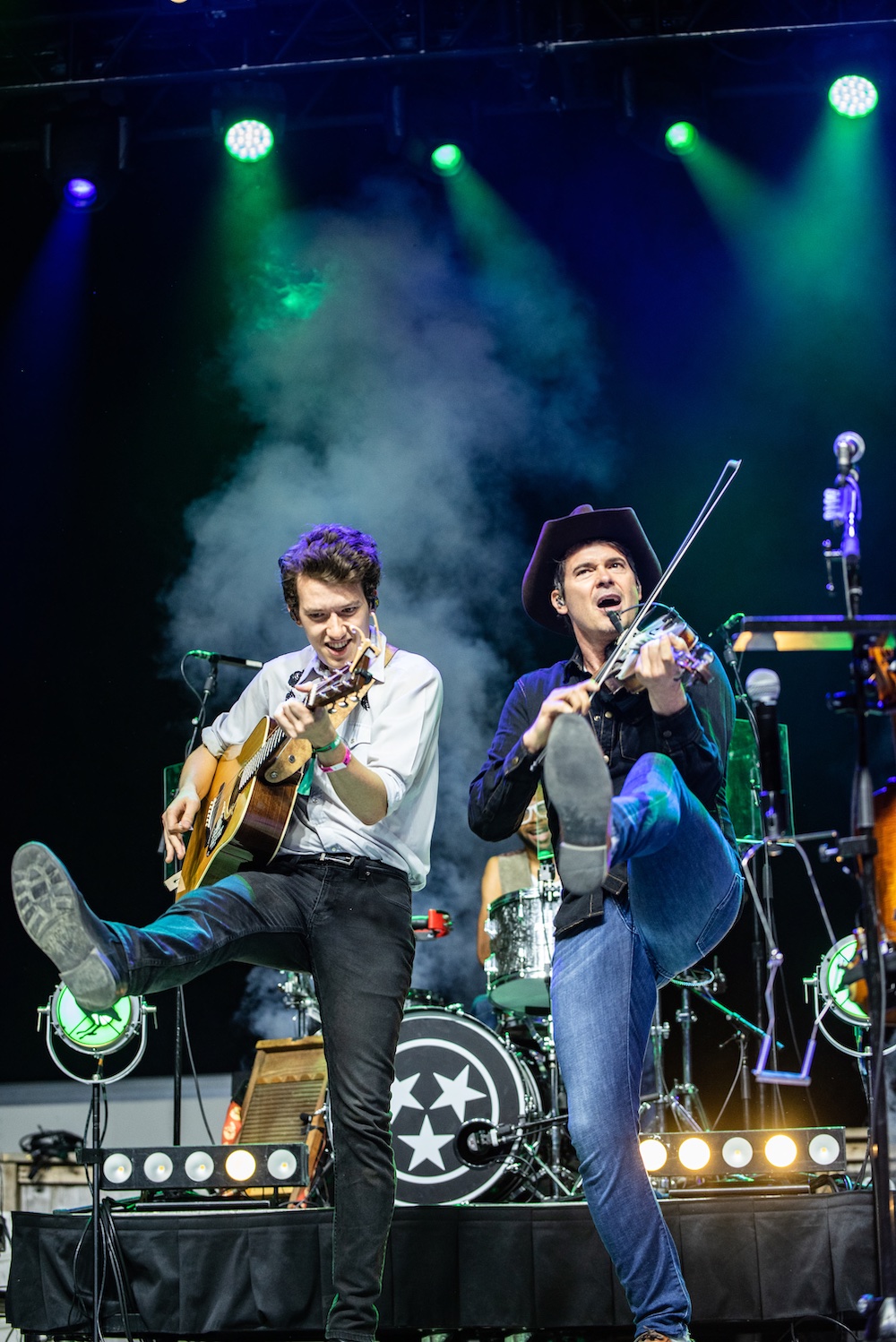 Old Crow Medicine Show (Bent Revivalists) offered a strong and shticky set on that night. As you might expect, they mixed old-time chestnuts with modern Americana tunes, including the title track from their most recent album, Paint This Town. That same LP, recorded in their own hand-crafted East Nashville studio and produced by Nashville luminary Matt Ross-Spang, found its way to #1 on Americana and Bluegrass charts. (Interestingly, the band eschewed some of their more explicitly political fare such as "Glory Land" and "Bombs Away.") They closed their set with "Wagon Wheel," to the delight of their fans, then came back out for a couple of quirky covers: "Rock and Roll All Night" and "Will the Circle Be Unbroken." That three-song cycle serves as a nice illustration of the timeless vibe at FloydFest.
Come back to this festival a few times and you are likely to glimpse artists at very different ends of the continuum. The rich tradition in that region has created a soil from which many great musicians have emerged, and fans feel like they have an inside view into the process. Alisa and Michael from Southern Pines, NC, for example, got to celebrate the ascension of Morgan Wade (Hometown Heroine). Wade is a local who made her first real appearance at FloydFest 2018, where a sound tech who saw her set connected Wade with Sadler Vaden of Jason Isbell's 500 Unit. Her subsequent Nashville relocation, leading to a record contract and a massive first album later (Reckless from 2021), brought Wade back to her home town in a very different configuration: she played to a huge adoring crowd on the Main Stage at 6:45 on Friday evening.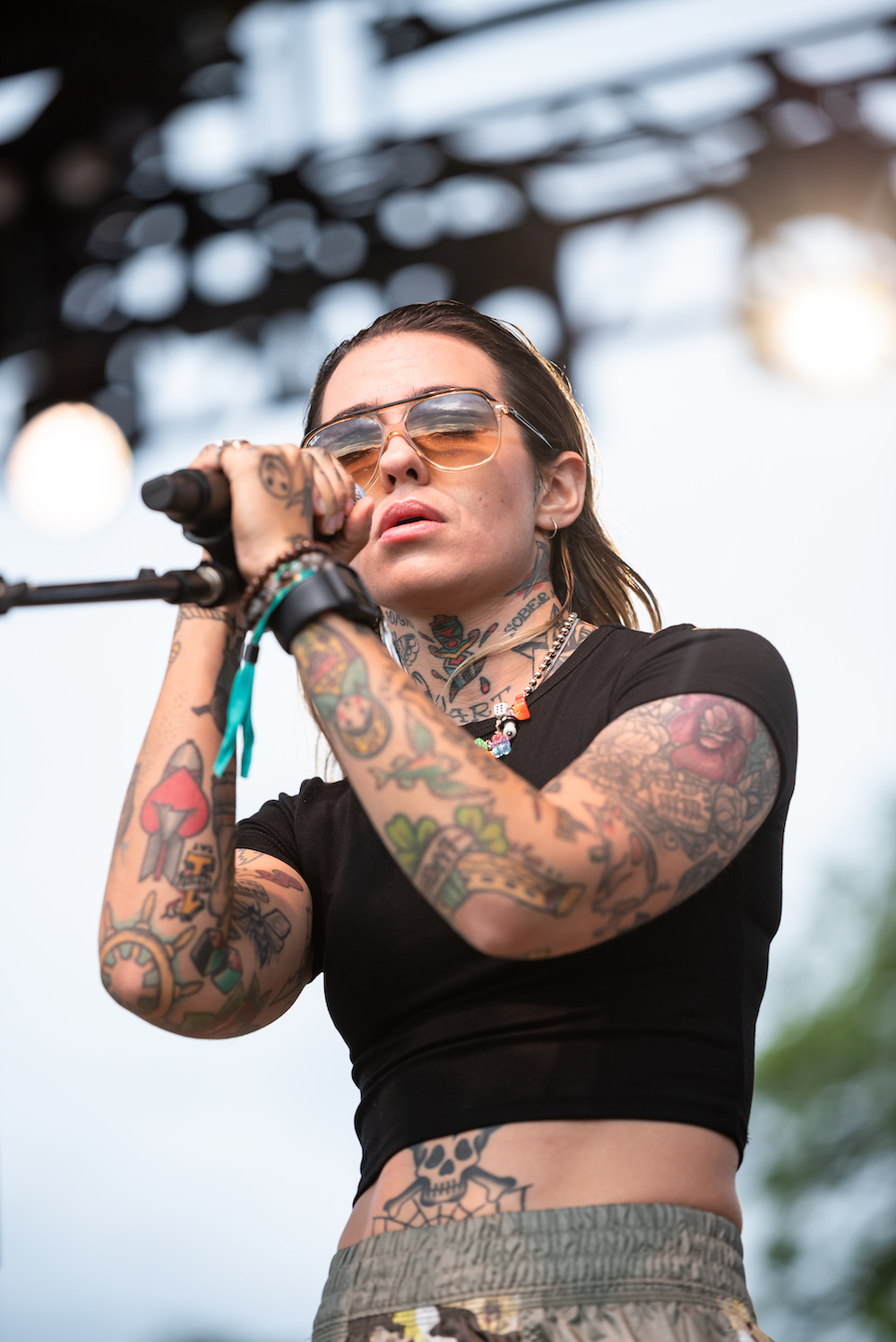 Meanwhile, back at the Workshop Porch, we were grooving to the songs and stories of the incandescent Sierra Ferrell (Too Sassy for Small Towns), together with versatile accompanist Joshua Rilko. In her own song "Made Like That," Ferrell sings, "I just wasn't made for these times," and  she truly seems to inhabit different eras in terms of her heritage, catalog, and phrasing. Ferrell, having just played a well-structured and band-supported set on one of the bigger stages, used this intimate venue to answer questions about her own journey and try out a few new covers. Will Easter and the Nomads were just as transfixed as I by the openness and joy of Ferrell's performance. Their lead dancer and superfan, Katie, pointed me toward their 4:45 gig in the Throwdown tent, then noted that she would probably be watching the Turnpike Troubadours at that time, if the band felt like they could spare her energy.
Killing time before the day's last headliners, I stepped into a weird little time-loop of my own. Virginia luminary Keller Williams (Jester of Jam) had convened the genre-bending Grateful Gospel for his final offering of the festival. Williams, who once played a farm party I co-hosted in the early 1990s, had started the weekend solo, bringing his self-styled Acoustic Dance Music to the main stage. Then he fit in a family-friendly set Saturday afternoon on the Forever Young Stage with his daughter Ella. In the person of Keller Williams alone you could hear the interaction of genre and generation that is the hallmark of FloydFest.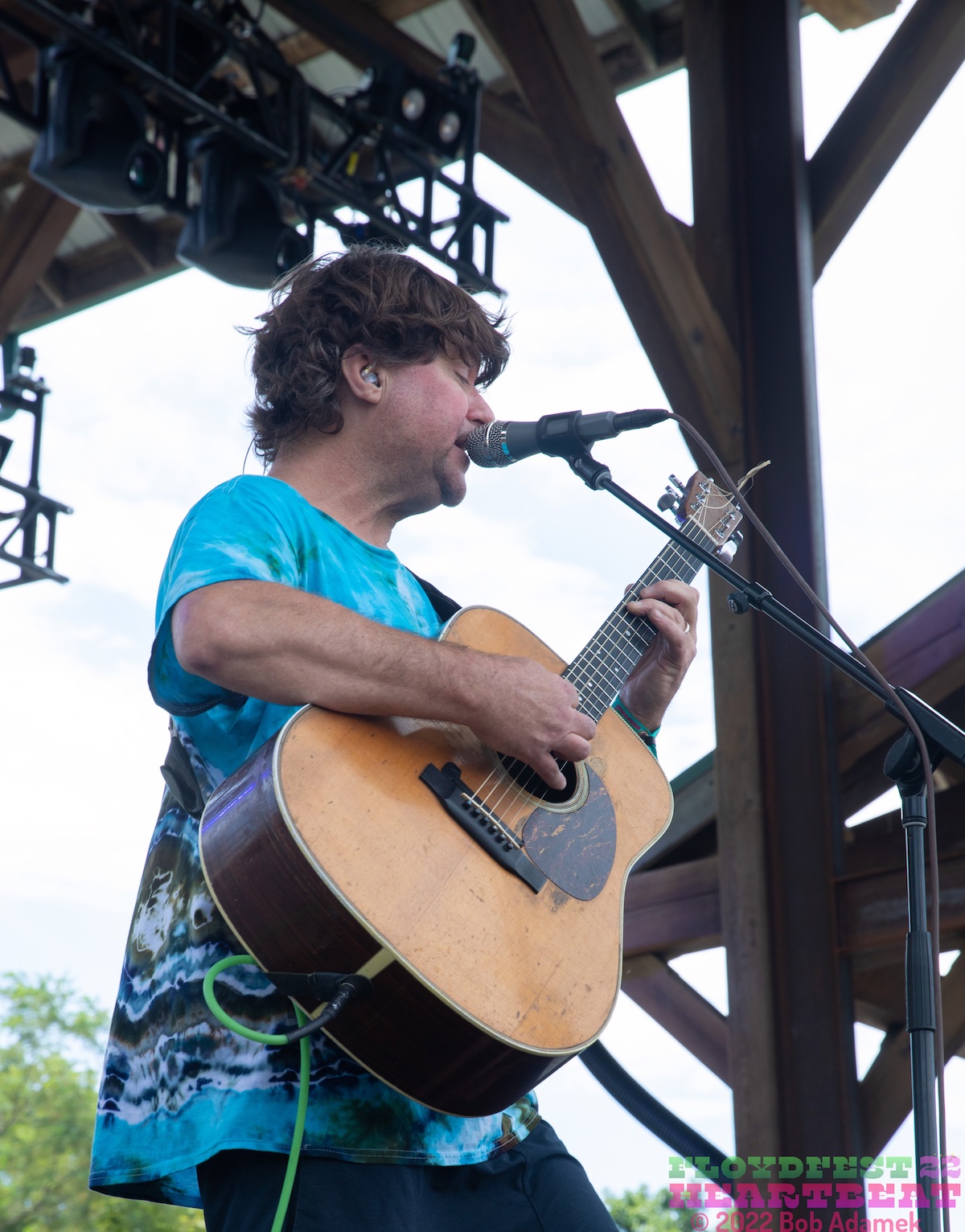 ---
Their performance was book-ended by extreme weather, but Turnpike Troubadours (Red-Dirt Rock Stars) did plenty in their abbreviated 75-minute set to justify FloydFest's installation as final headliners. What we got was a fantastically tight band at the very top of their game, sending fans back a few years before frontman Evan Felker's well-documented struggles and the long, hard hiatus that ensued. How do you not love a band in which the lead guitarist Ryan Engleman, who might easily blend in with the Troubadour faithful in his trucker cap, guitar-store t-shirt, and Aviator sunglasses, sang along (unmiked) to every single song?
Searing solos by Engleman, Kyle Nix (fiddle), and Hank Early (steel and accordion), integrated through the rhythmic backing of R.C. Edwards (bass) and Gabe Pearson (drums), fueled Felker's efforts to bring his finely crafted songs alive for his fans. Not that the faithful even needed the frontman's lead vocals, as passionately as they sang along.
The western Virginia skies opened up at 6:00 pm, moments after the Troubadours had played "Tornado Warning." Their loyal following, including your correspondent, would have braved the downpour but lightning led Felker and company to call it. We were deprived of some music, to be sure, including a likely cover of the SoCal rockers Dawes's "All Your Favorite Bands," but that did little to diminish our appreciation for the band or the experience as a whole.
FloydFest's mission is pretty straightforward: "to be the best music experience of our time." While I can't say that it is in fact the "best," I can assure Atwood readers that it was pretty great. But don't take my word for it. Tom from Charlotte County, VA, who has come seven years out of eight, confided that this is the only festival he goes to annually. Vince Herman of Leftover Salmon deemed FloydFest the band's favorite festival. Todd Mack, founder of the national not-for-profit Music In Common, labels it "one of the great ones" on the Americana circuit. Even the laconic Evan Felker, who admitted to "dabbling" in the festival circuit in his younger (un-sober) days, offered his and his bandmates' approval.
This will be FloydFest's last year at the current site, milepost 170.5 on the Blue Ridge Parkway. The new grounds are said to be bigger and flatter, promising greater numbers and better slumber for the many who camp out. But one assumes that the magic that has endowed past iterations will carry forward into the future.
By a beautiful quirk of timing, I did in fact get to see Will Easter and the Nomads on my way out. They had drawn an unexpectedly large crowd to their set, with part of the draw being the covering over the pit area. My last glimpse before I exited the gates the FloydFest 2022 was jubilant fans and a hardworking band, collaborating one last time on a scene that I will carry with me for some time.
— —
A.J. Kohlhepp writes, teaches and lives at a boarding school in Berkshire County, Massachusetts. A New Englander by birth, he spent a decade south of the Mason-Dixon soaking up food, music and culture before returning to his native region. He has written about Shakespeare, school life and squash (the sport), among other topics. Website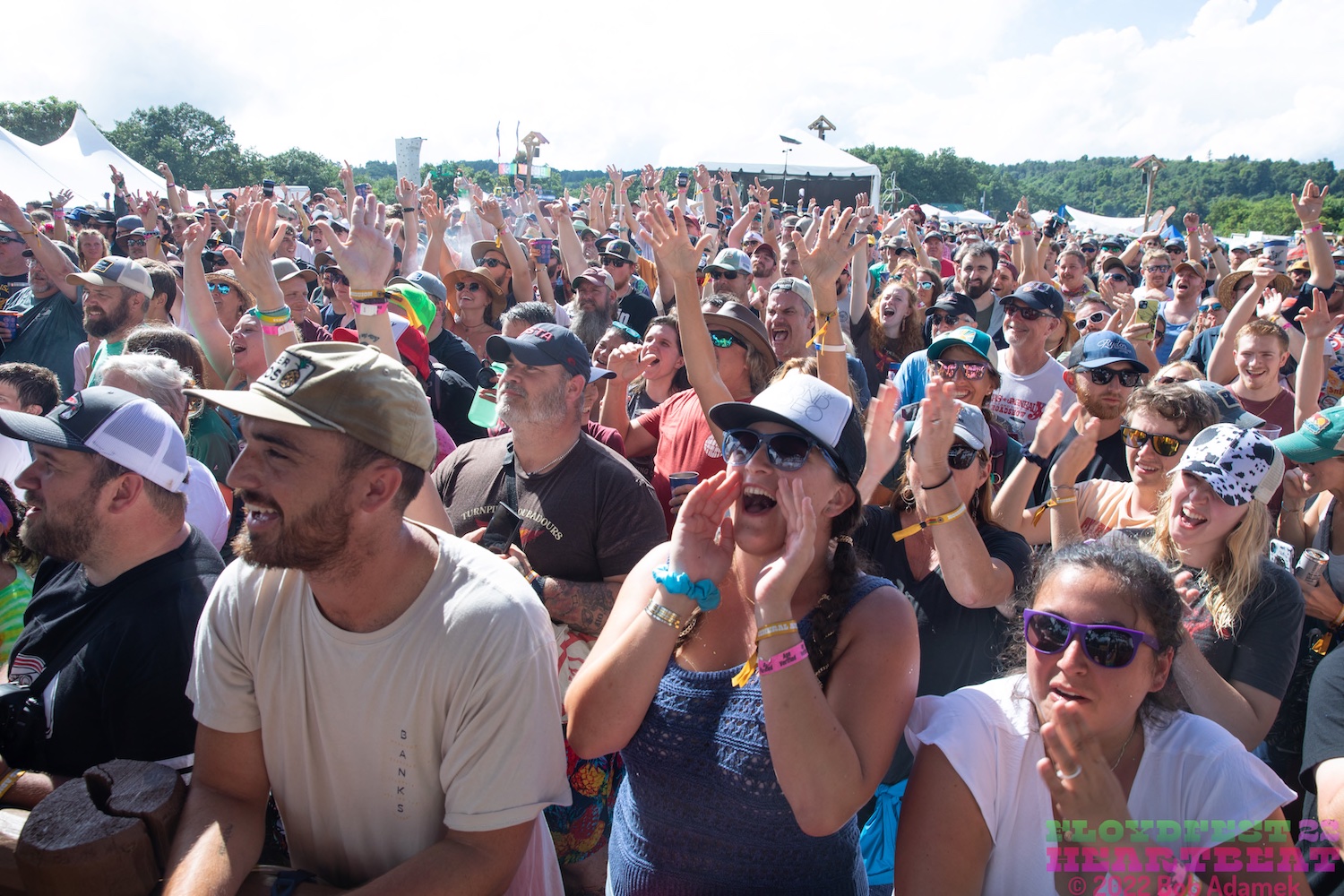 — — — —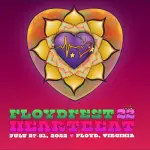 ? © Bob Adamek
? © Shana Leigh
---