Washington state alternative rock band Ransom and the Subset, brainchild of songwriter RanDair Porter, creates fresh pop/rock melodies, catchy hooks, and perceptive lyrics.
Stream: 'Perfect Crimes' – Ransom and the Subset
---
Ransom and the Subset's new album Perfect Crimes takes us on a worldwide musical pop/rock journey – from a Tokyo train station where hearts are broken in the pop gem "Left Her at the Shinkansen" – to a true story about saving one's brother from a Mexican jail in "Bring Him Home." The journey even takes us to a bank window with a sweet teller named "Sara Kandi."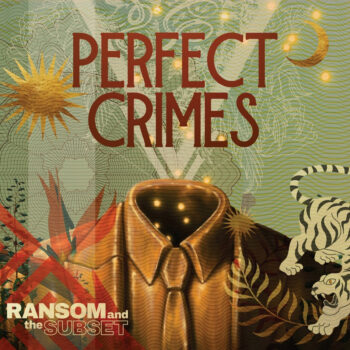 The band's creator RanDair Porter's quest for sonic authenticity was hard-earned. He invited in stellar musicians who play on some of these new tracks. These include legendary guitarist Jay Graydon (Alice Cooper, Cheap Trick), and bass player Graham Maby (Joe Jackson, Marshall Crenshaw, Regina Spektor). In his sixties now, Porter embraces the genius and wisdom of older music creators whose sense of melody, lyrics and rhythm reach back to the 1960s.
In our interview, Porter talks about his long career supported by fans, friends and family, and about the nearly 10-year gap between releases. There is a freshness in the new Ransom and the Subset's material, with influences that range from Steely Dan and Elton John to Nick Lowe and Jellyfish. There's nothing in the modern rock world they won't experiment with.
— —
A CONVERSATION WITH RANSOM AND THE SUBSET
Atwood Magazine: Tell me about your name RanDair Porter, and the band name Ransom and the Subset?
RanDair Porter: It's probably the question I get the most, it's a name that my parents made up. I have two uncles, my dad's brothers, one's name was Ransom. And the other one's name was Dair. And then the band name Ransom and the Subset that came about. Several years ago when I was thinking of putting together some music again, I had some bandmates that I'd played with since I was a kid. And we were a four piece and there was a gig where the singer couldn't make it so we're going to be a three piece, so we started calling it "subset." it kind of sounds like a math problem. I still see my uncle whose name is Ransom. He's in his 70s now and he's completely honored but has nothing to do with music but he comes over the house and sees my my CDs all over and he's proud even though he has nothing to do with the band.
How did you get into music originally? What was your background?
RanDair Porter: As a kid I listened to early Elton John, and just great pop songs. I just always loved that kind of thing. And then as you kind of get to the cool phase, in high school you have to sign on to Led Zeppelin and the harder bands, otherwise you weren't cool, but I was kind of secretly still loving pop music. I love music that did have an edge that could rock. And so I got my first guitar cheap at the mall music store that my mom bought me for less than 100 bucks that I kept for a couple of months.
So I learned how to play a little bit and got a better guitar and just hit that and did the normal thing where you get in cover bands and start playing. And that was 100% my life back then. I had visions getting out of high school of not going to college getting a day job at a factory and playing music at night. Later I found out that's not a good idea after working in the factory all day. This is boring. I gotta go to college.
So I had the period of my life where I made a living and went on to do regular work, family kind of stuff, but always kind of had a note in my mind to get back and start writing pop songs. That came later in life for me when I had the ability to do that. I was doing a lot of things that musicians don't like to do but they often endure through to somehow be able to do what they love. So now I'm doing what I love and have the ability to write songs.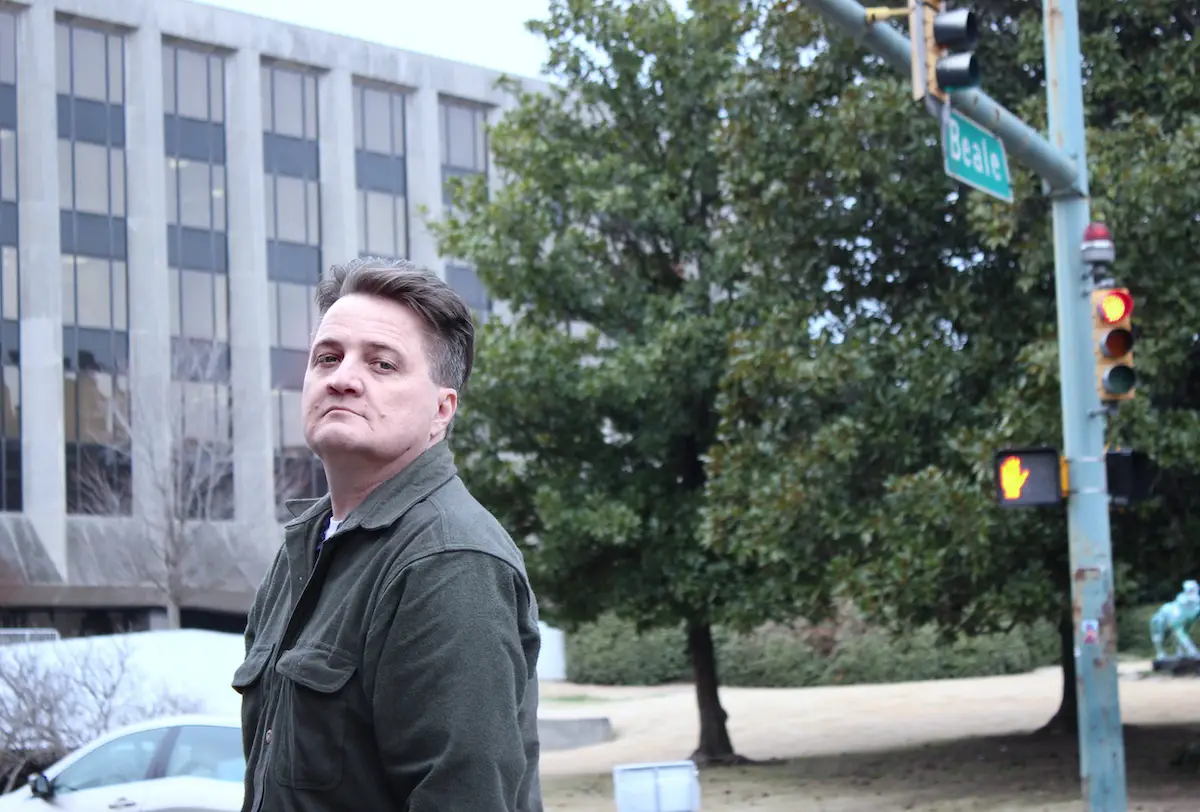 What is your age?
RanDair Porter: I went into the decade of my sixties just a couple months ago.
Oh, your 60s. Yeah. Me too!
RanDair Porter: If you're in your 60s you probably grew up in the late 70s, early 80s, where there was a lot happening in music, especially if you were in the LA area. I grew up in North San Diego County. And we'd always heard about the LA bands, especially the pop bands that were happening in LA like The Knack. We relied on local bands covering songs from all those LA bands. Pop was strong. It is stuff I love.
So tell me why there is a 10 year gap between your last release and now?
RanDair Porter: I asked myself that all the time. I had a lot of the songs around for decades. I finished the last one and released it in 2014. We released in Japan a couple of months before. I also got together some local players performing at different places. We played at the Crocodile, which is a nice venue in Seattle, and I really wasn't having that much success getting local musicians who wanted to play someone else's songs.
Why the title Perfect Crimes for the album, and then the song "Perfect Crime"?
RanDair Porter: "Perfect Crime" the song is about the idea that the object of your love is so intense that you're actually willing to commit crimes. Maybe if we just look at the whole list of these 10 songs as crimes — that that would be a good title!
And in terms of the players on Perfect Crimes, were there any feedback from the people that worked with you on it?
RanDair Porter: I reached out to legendary guitarist Jay Graydon (Alice Cooper, Cheap Trick) and had him do a guitar solo, which worked out great. Jay did a great solo. But as I'm listening to it, I'm thinking, Man, that might be a little bit too shreddy for my song?  I ended up keeping what he originally did. We both laugh about it now that I asked freaking Jay Graydon to change his solo!
What inspired you to title your song "Sara Kandi"?
RanDair Porter: It's about a person named Sara Kandi who worked at the bank that I used to go to.  I'm always like humming things in my head. I was going to cash a check and I walked up to the teller and I looked at the name and thought, that name should be a song. Kind of on this idea of this admiration from afar.
The track includes the legendary bass player Graham Maby (Joe Jackson, Marshall Crenshaw, Regina Spektor).
What is the origin of "Left Her at the Shinkansen"?
RanDair Porter: Shinkansen is a bullet train in Tokyo. It's real common in Tokyo for people to wait at the train station for a romantic weekend or something, and then the guy or girl doesn't show and you're left waiting at the Shinkansen. The train station has a dual meaning. There's the idea of having a song that you want to write and you want to finish —  you have high hopes for the song. Then you just give up. It's a parallel kind of meaning.
"Bring Him Home" is about your brother missing in Mexico. Is it a true story?
RanDair Porter: Yes. That's the only song that's absolutely 100% True. Every line of it. My 21-year-old brother went missing on a New Year's Eve and we didn't hear from him for about a week. He was in some Mexican jail. And we had to go get him. Yeah, so we put a couple $1,000 in our pocket and went to TJ and got him out.
Is track "Don't Remember What her Name Is" also inspired by a real situation?
RanDair Porter: Not so much, no. Just the idea of just going about life and you see someone you think looks kind of familiar and maybe you knew from back when you were skinnier and cooler. So it's not too deep of a song, but it does again, have a little bit of that retro feel.
It has a guitar that took me back to Van Halen.
RanDair Porter: In those bridge parts I wanted some over the top bombastic drum and guitar contrasting with a Tom Jones poppy feel in the verses. Boston is what I wanted in that bridge.
What inspired "Time in a Tunnel"?
RanDair Porter: That's a dream that I had, a pop song with a little bit darker story, but a happier melody, like Folsom Prison Blues.
What is the concept behind "Meet You Again"?
RanDair Porter: It's the idea of me just wanting to spend time with my grown-up daughter and family. I just want to sit and have breakfast or coffee with them. You don't want to judge them. You don't want to have to make comment about what they're doing with their life. You just want to be around.
So to conclude, is there anything that you wanted to tell people about your music and why they should listen?
RanDair Porter: I just want people to listen to and enjoy it the same way I enjoy listening to records.  There's certain albums like Captain Fantastic by Elton John or the first Boston record. That's the kind of record I wanted to make.
— —
— — — —
 © courtesy of the artist
:: Stream Ransom and the Subset ::
---