Atwood Magazine artist-to-watch Kuri channels teenage turmoil and catharsis into soothing avant-folk warmth and wonder in "Modern Mayhem," a comforting song of healing and reflection taken off his forthcoming sophomore LP, 'I Love You, You're Welcome.'
Stream: "Modern Mayhem" – KURI
---
You try to slow the moment while you're fighting to escape it; all you find are memories you'd rather not exhume…
High school was (and still is) anything but comforting: Four of the most awkward and transformative years of our lives may certainly be remembered fondly, but not without the cliques, the crushes, the drama, and the insecurities; the physical, the psychology, and the emotional growing pains of our teenage years. "In this universe I find where I feel brave," Kuri's Scott Currie sings in his new high school-inspired single. "Under my covers, through open door." High school itself may not have been a comforting experience, but we all found ways to cope and get by. Kuri channels that teenage turmoil and catharsis into soothing avant-folk warmth and wonder in "Modern Mayhem," a comforting song of healing and reflection.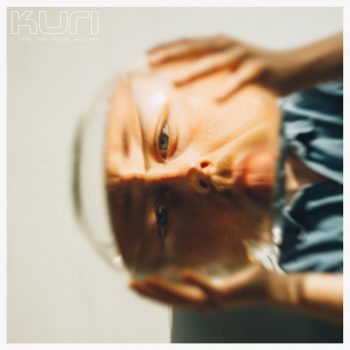 A thousand miles an hour
in the confines of your room
Where even if you wanted to
there's nothing you could do.
And you try to slow the moment
while you're fighting to escape it
All you find are memories
You'd rather not exhume
Atwood Magazine is proud to be premiering "Modern Mayhem," the third single taken off Kuri's forthcoming sophomore album I Love You, You're Welcome, out October 21, 2022 via Nevado Music. The musical project of Vancouver-based singer/songwriter and multi-instrumentalist Scott Currie, Kuri is no stranger to this magazine. Both an Atwood Magazine artist to watch and one of our Editor's Picks, Kuri established himself as a talented, singular artistry throughs songs like 2019's "Sort Sol" ("a lyrically ingenious, musically mystifying cinematic folk masterpiece") and 2020's "What's More" ("a genre-defiant burst of dramatic energies and sweeping sounds that tickle and tease the senses").
"There's no denying the fresh feeling and pure passion rippling through Kuri's new music," we wrote in January of last year. Those words hold even truer today, on the cusp of I Love You, You're Welcome's imminent release. Kuri kicked off his album cycle with August's lead single "Collider," opening the floodgates of curiosity with a radiant, immersive array of smoldering horns and driving drums.  He followed that up with September's "I Don't Wanna Sing About Love," a captivating exploration of the negative impacts we can have on our surroundings, and our desire to ignore them and avoid taking responsibility for ourselves and our actions.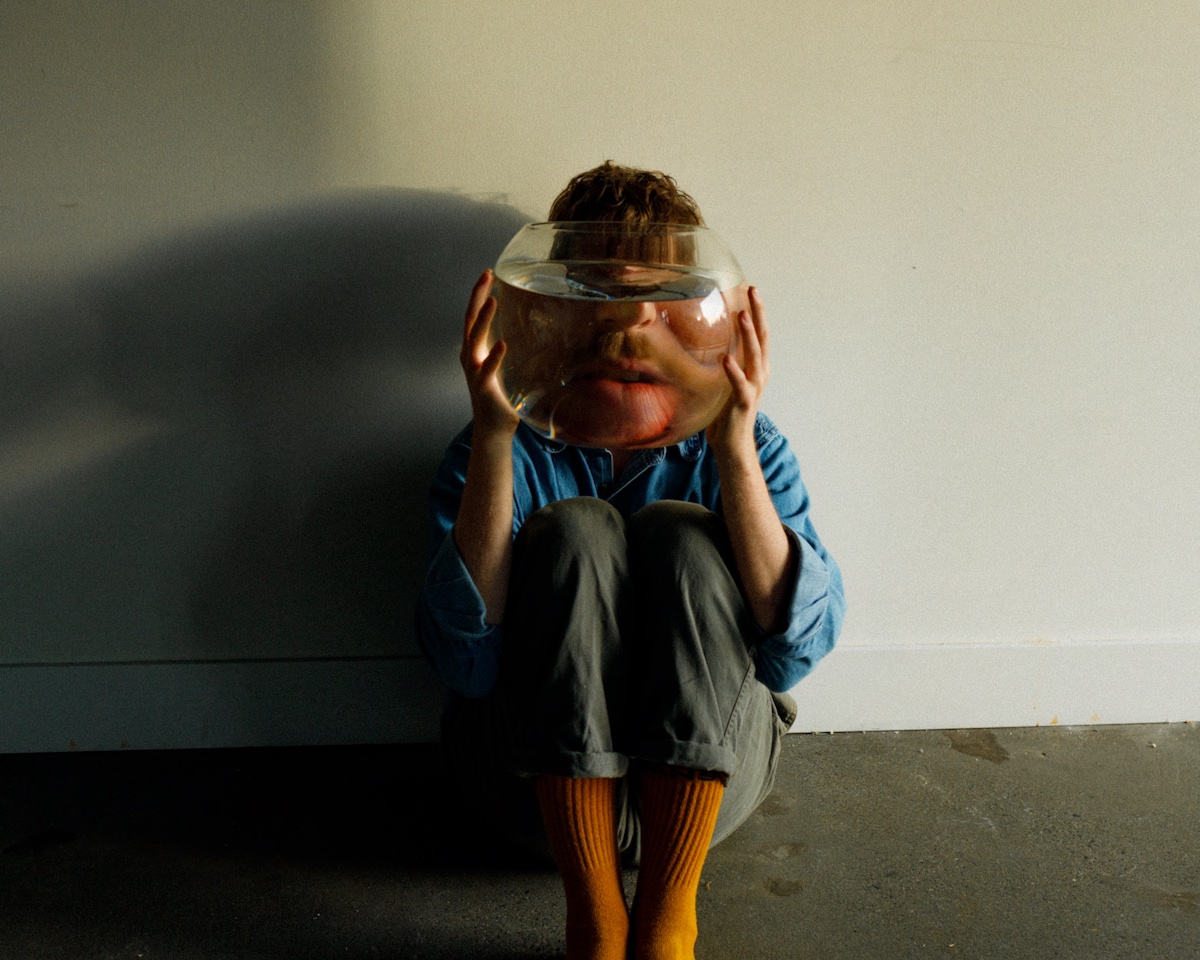 I Love You, You're Welcome is an inherently inward-facing album; inspired by the endless amount of downtime he spent in isolation over the past three years, Kuri's second studio LP was recorded in the basement of Currie's childhood home in Abbotsford, British Columbia. Beyond that, Currie played all the instruments on the record himself.
It's a modern mayhem
High school drama
modern mayhem
High school numb
Nowhere does this intimate and introspective nature resonate more than on "Modern Mayhem," a gentle and glistening dive headfirst into the artist's own history. "A thousand miles an hour in the confines of your room," Kuri sings at the song's start. Slowly, steadily, he captures the multi-sensory experience of our past washing over us – because that's really what it's like; an immersive, unapologetically intense and all-consuming experience. He seems to simultaneously implode and explode in the song's visceral second verse:
Find some hand to hold on
So there's somewhere you feel wanted
Body aches when something dumb
Come pouring out your mouth
And you scream into the distance
While you're screaming at yourself
Feeling like you're somewhere you
shouldn't be yourself
It's a modern mayhem
High school drama
Modern mayhem
High school numb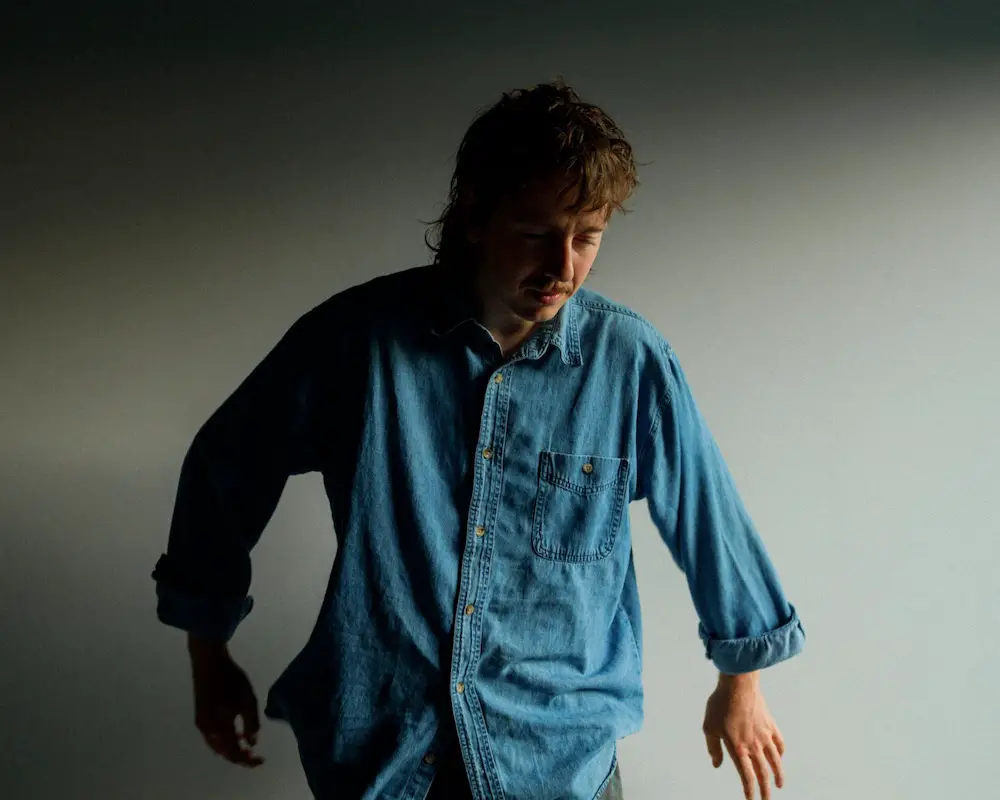 "I had never really written a song "about" being in high school, and I felt it was time to do that," Scott Currie tells Atwood Magazine. "I think writing songs in high school is a lot different than reflecting after the matter. This song in particular is about the ways I would mask myself, as many people do, and the ways in which I would find comfort and freedom in the "confines of my room." We all found ways to fit in and find a sense of belonging, even if that meant sacrificing things we loved about ourselves. It was valuable for me to write about those experiences, as a sort of inner child healing exercise. You're so IN IT in high school. Creating space to let those things go in adulthood is very valuable."
Stay up for hours, try not to sleep
In this universe I find where I feel brave
Under my covers, through open door
Wait for everyone else to come explore
It's a modern mayhem
High school drama
Modern mayhem
High school numb
Drums shuffle, guitars gently churn, and ethereal keyboards swirl around Currie's soulful voice as he spills himself and his heart out on "Modern Mayhem."
He calls his new album "a song cycle about fearing transformation, fighting transformation, accepting transformation, and embracing transformation… I was writing these songs to a past self, realizing that I've been living in a way that is hidden and not fully authentic or fulfilling. It's not all nice transitions. Sometimes it's looking at unhealthy things." Those inner depths are exposed on "Modern Mayhem" as Kuri intertwines his past and present selves.
Kuri's Matej Balaz-directed music video offers a particularly vivid portrayal of this introspective journey, finding a body lying still on a couch, with an old black and white television displaying Kuri's face where the person's head should be. A dizzying array of black wires pour out of the TV – a reminder about just how tethered our electronics used to be, as well as a commentary on our own inextricable links to the past. This visual is poetic, poignant, and powerful; a fitting accompaniment to an already deeply moving song.
Stream Kuri's "Modern Mayhem" exclusively on Atwood Magazine, and listen to I Love You, You're Welcome upon its release on October 21st. High school may not have been comforting, but this song certainly is.
— —
Stream: "Modern Mayhem" – KURI
— — — —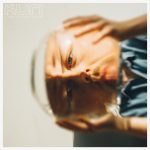 ? © Camille Candia
:: Stream Kuri ::
---