An achingly intimate indie folk dream, Ben Strawn's heartfelt "Things I've Never Said" dwells in a space of affection, yearning, and nostalgia as the singer/songwriter conjures up what could have been.
Stream: "Things I've Never Said" – Ben Strawn
---
People often talk about love being this complex phenomenon that we can't begin to wrap our heads around, let alone understand. They speak of intimacy as a mystery – an incomprehensible force over which we have little control – but it's all untrue.
At the core of love is mutual connection: A shared life, an equal partnership into which two people devote their hearts and minds, such that in a sense, two become one. This is undeniably an oversimplification, but love is surprisingly easy when done right; when you nourish it and nurture it, working not merely to maintain it, but to keep it building and growing.
Of course, not everyone buys into this perspective, or puts into their love what they should – and that's often when it crumbles. Ben Strawn's new single is a heartfelt reflection of love in the aftermath of its loss: An achingly intimate indie folk dream, "Things I've Never Said" dwells in a space of affection, yearning, and nostalgia as the singer/songwriter conjures up what could have been, but will never be.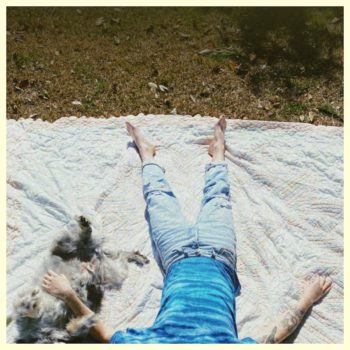 You've been talking
About chasing your dreams
I want that for you
More than anything
My love
More than my money
More than my property
When you get tired
I'm gonna help you sleep
When you need someone
I'm gonna be right there
These are all things
That I've never said
Atwood Magazine is proud to be premiering "Things I've Never Said," the third and final single taken from Ben Strawn's forthcoming sophomore album, Splendid! (set to release on May 18, 2023 via his own indie label, Saint Rawn Songs). Hailing from Tennessee and now based in Atlanta, Georgia, Strawn has emerged over the past few years as a heart-on-sleeve singer/songwriter – one who naturally gravitates toward life's most visceral and vulnerable spaces.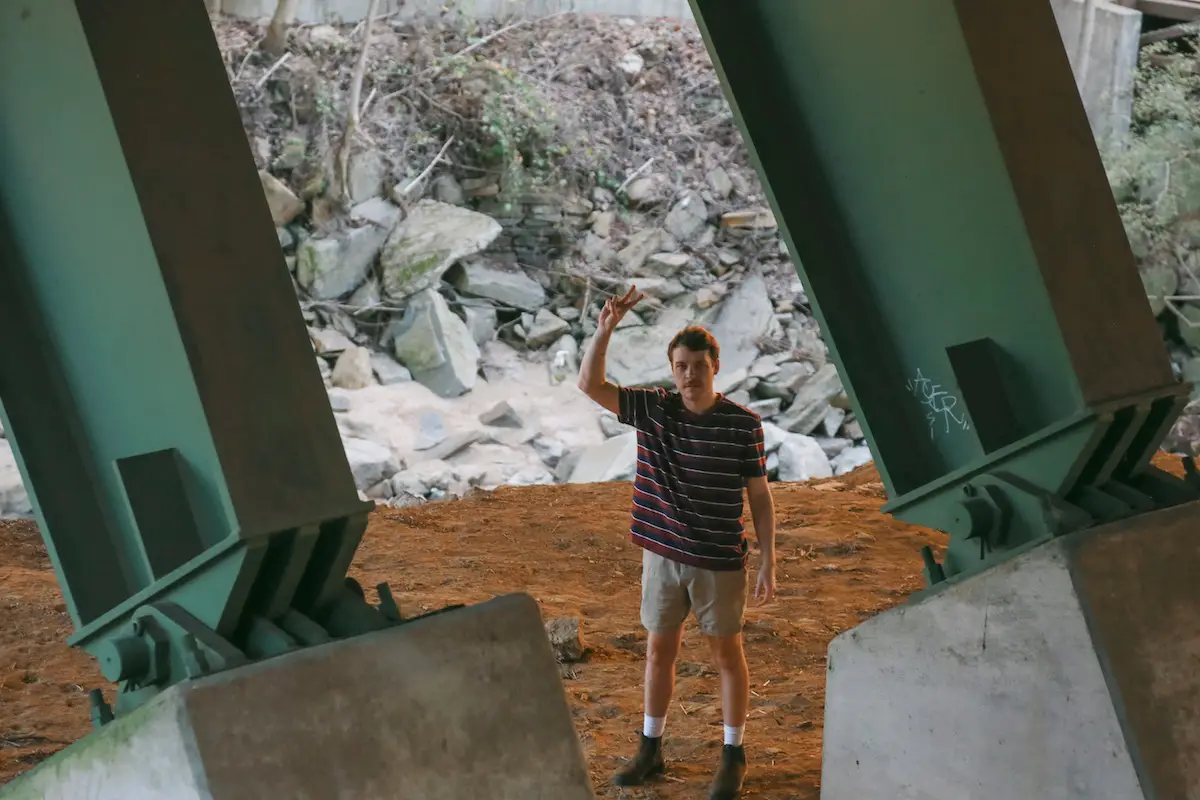 "He spills his soul, owning his emotions and his baggage," Atwood Magazine wrote in a 2021 track premiere of his song, "So Long." "It's refreshing to hear such complex, heavy feelings communicated so clearly through personal, select moments brought back to life through vivid imagery."
Strawn made a strong return earlier this year with Splendid!'s lead single "One of These Days," a tender ballad of spiritual renewal, self-reflection, and recalibration. "Radiating a warm, comforting glow, 'One of These Days' is a reminder that we all spiral from time to time, and that's okay," Atwood Magazine wrote in a February 2023 review, praising Strawn's introspective delivery, his evocative vocal performance, and his jazzy instrumental ensemble of gentle, warm pianos, woozy background synths, and soft, tempered drums.
"Things I've Never Said" follows March's vulnerable and exposed "Healthy Human," in which Strawn reckoned with his past and ultimately confessed, "I guess I'm coming to terms with where I'm at; I really don't want to, but I gotta ask my dad… I wanna be a healthy human."
It feels only fitting, if not entirely apropos, that Strawn's next song would be sung from his father's perspective – or the perspective he wishes his father had, prior to his parents' divorce.
"I wrote 'Things I've Never Said' right after my parents split up in the spring of 2020. It was one of those songs that just flowed; I started and finished it in like 30 minutes," Strawn tells Atwood Magazine. "My dad was never someone who verbally affirmed my mom a lot. A lot of things went awry in their marriage I think, but his lack of verbal/emotional affirmation seemed like a big one."
"After learning about some of the specifics of their split and eventual divorce after 30 years of marriage, I was extremely mad at him. I know splits and divorces and whatnot are always two-way streets, but I was just thinking about how all of this could've been avoided if my dad would've just consistently done and said some of the little things. So I decided to write from his perspective and tell my mom (from him) what she's wanted to hear and feel for a really long time."
"Writing this song was a really healing experience for me. A lot of bitterness left after finishing it. Divorce is obviously always hard to experience for anyone, but I was surprised how difficult it was to navigate in my late-20s."
Let's go for a drive
So the wind messes up your hair
I know you don't like it
But you look good I swear
My love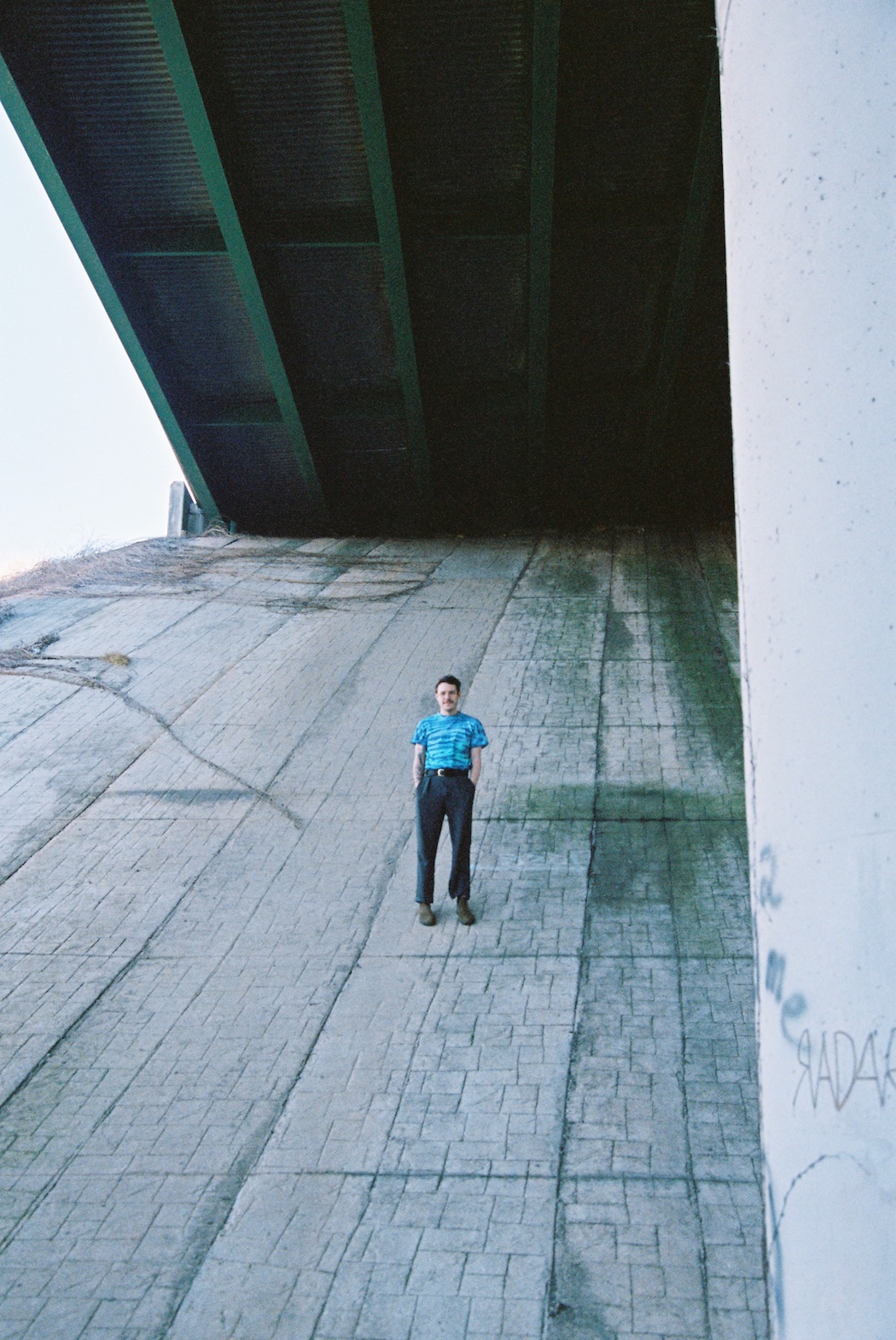 You look better than Cindy
Crawford on the beach
Better than Cathy
Who gives expense reports to me
Oh god I want you
So come on over to me
These are all things
That I've never said
As therapeutic as it was for Strawn to write, "Things I've Never Said" aches to listen to. There's an up-close-and-personal quality to the song that's unshakeable; its intimacy and longing are the inevitable product of close miking, Strawn's beautifully vulnerable lyrics, and his own hearty performance both on vocals and guitar.
It's also a powerful final look inside Splendid!, which Strawn worked on with up-and-coming producer Andrew Goldring.
"The album is pretty much half from my perspective and half from my parents'," Strawn explains. "'Things I've Never Said' is a glimpse into the second half of the album, and I felt it was a good one to leave the listener with before the full-length comes out."
Whatever your stance on love, "Things I've Never Said" is sure to enchant listeners and inspire hopefully more than its fair share of good deeds – whether it's a thoughtful action, a heartfelt reassurance, or even an unexpected compliment. Love really is all about the little things, and the more you do to help it grow, the better off you'll be.
Stream Ben Strawn's Things I've Never Said exclusively on Atwood Magazine!
Splendid! is out May 18, 2023.
So come real close
I love your nose
Let's put it on our kid
They need your imprint
More than mine
Cause you are a wonder
The 8th one of this world
From sundown to sunup
I cherish the whole night
I wish you were immortal
I think about it all the time
You are mine
Until we're dead
These are all things
That I've never said
— —
Stream: "Things I've Never Said" – Ben Strawn
---
— — — —
 © Willis Norman
:: Stream Ben Strawn ::
---