With more music on the way, Rosie O'Sullivan discusses and reflects on new single "Take Me As I Am" and her musical career up to this point.
— —
Something like 200,000 individuals audition for Britain's Got Talent in a given year, so to wind up as a semi-finalist on the show demands a considerable set of skills in its own right. Rosie O'Sullivan of Birmingham, England showed what she was made of in 2013, storming her way to the penultimate round on the strength of a soul-singing voice that even the ever-judgmental Simon Cowell declared to be "absolutely bloody fantastic."
Despite not quite claiming the top prize that year, O'Sullivan followed the likes of Jennifer Hudson, Chris Daughtry, and others in staying resilient even after an exit from a popular talent competition. She's continued to record music of her own, along with covering popular songs such as "When a Man Loves a Woman" and "I Heard it Through the Grapevine," available on her SoundCloud page. All the while, she has stayed true to her love of 1960s-era soul music, a genre that has characterized her musical output since the beginning.
The latest entry in O'Sullivan's rapidly expanding catalogue is the new single "Take Me As I Am," (released July 12th) a song whose title and lyrics allude to the acceptance she has long had to fight for, both as an emerging vocal artist and, until recently, an overweight woman. "As humans, all we want in life is to be truly accepted for who we are," she describes the song's message. "Everyone is beautiful…. learn to embrace differences and diversity in our ever-changing world.  If people cannot take you as you are…. It's their own loss!"
Atwood Magazine recently caught up with the singer to hear what reflections she has on her career up until now.
Watch: "Take M As I Am" – Rosie O'Sullivan
A CONVERSATION WITH ROSIE O'SULLIVAN
Atwood Magazine: What emotions did you feel as you advanced, stage-by-stage, through Britain's Got Talent? Looking back, how would you say this competition shaped you as a vocal artist?
Rosie O'Sullivan: Britain's Got Talent was incredibly overwhelming from start to finish. It was exciting, nerve-racking, and scary all rolled into one. When I stood on that stage and received such incredible comments and a standing ovation from every single person in the audience of the palladium, I knew then that I wanted to pursue a career in being a vocal artist.
You've appeared at a few festivals this summer. What were your impressions coming into your performances and what do you think you got the most from being included at an event of this nature?
Rosie O'Sullivan: Festivals are so much fun. You get to meet great artists that are sometimes so very different from your own genre. I also get that great feeling of watching people love and enjoy my music and talent. Watching people having a great time is an incredible feeling, especially if it's you providing it.
What other musicians have you most enjoyed collaborating with? Who else would you love to team up with, given the opportunity?
Rosie O'Sullivan: I absolutely loved sharing the stage and supporting Martha Reeves and The Real Thing. I would love to team up with Lady GaGa and Mark Ronson! Now that would be insane!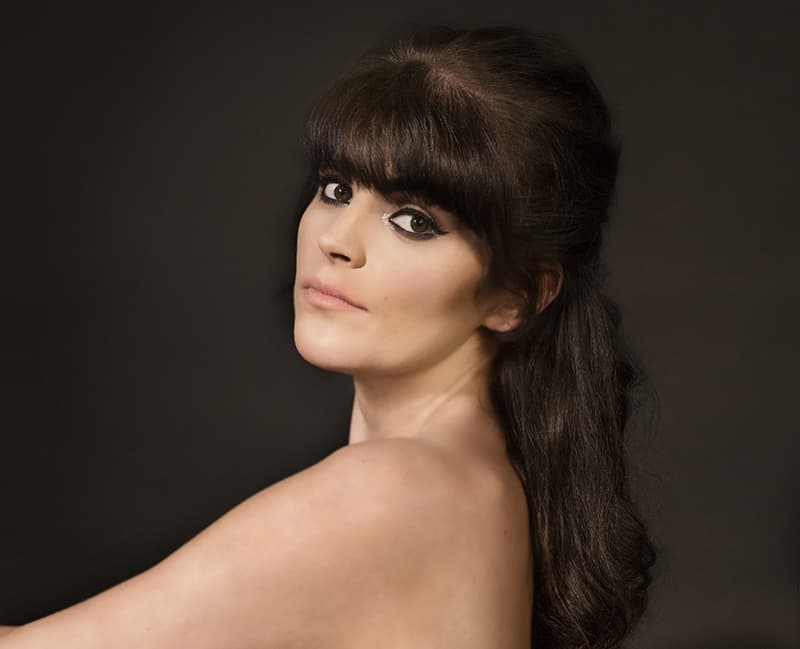 What does releasing the song 'Take Me As I Am' represent for you at this point in your career?
Rosie O'Sullivan: Releasing "Take Me As I Am" is the start of a new chapter in my life and career. I have new music, a new image, and so excited for the world to hear it and see it! I hope you all love it!
Your profile says you were 'brought up with the rousing sounds of Motown, Soul, and the vibrant styles of the sixties.' What is it about that period of music that really speaks to you?
Rosie O'Sullivan: It gets your feet tapping, hips swaying, and your heart singing! It makes you want to sing at the top of your voice! Motown and Soul are so much fun. They share such beautiful stories when you listen to their lyrics. I couldn't imagine a day in my household without them playing!
— —
? © 2019
:: Stream Rose O'Sullivan ::