Wouldn't love be so much easier if we had control over it? When it comes to attaining most of our desires, we are the primary drivers. There might be certain barriers to entry, like money or location, but the individual can supposedly have the ability to sway the outcome. Such is not the case with love; love is a multi-player game, and it takes two to tango. Rén with the Mane's latest single "Hypnotize" explores the extent of one player's influence in matters of love and lust.
Got you in my night thoughts and i want it
Hold on to my scent i'll leave you haunted
When your falling for me baby i control it
Im all over you, you
Listen: "Hypnotize" – Rén with the Mane
---
Atwood Magazine is proud to be premiering "Hypnotize," the latest single from Brooklyn-based "indie pop princess" Rén with the Mane. Formerly going by RÉN, the artist recently adopted a longer moniker, and the title fits: "The name change felt fitting. As of late, 'Rén with the Mane' has become the nickname I'm greeted with when I walk into a room-so it's a natural add on. Mainly, it will be much easier to search for my music on all platforms!"
With a dark, pulsing opening reminiscent of Glass Animals' "Flip," Rén with the Mane channels that modern, electronic sex sound that's tailor-made for late nights and low lights. Her voice is breathy, with a ghost-like echo following each utterance for added effect.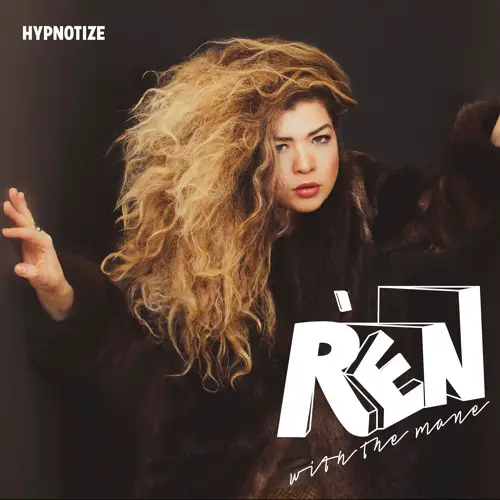 Serve it hot i'll burn you without warning
Praying like a mantis in the morning
When your crawling over baby its a swarming
Im all over you, you
"'Hypnotize' is about the manipulation games one plays in order to get the person they want," reflects Rén with the Mane. "Friends always say they 'hate the game,' and yet whenever their flings have that push and pull factor, I see them swoon. Wouldn't it be nice it we didn't have to work so hard for the lady or gent we admired, and could just put them under some sort of spell?"
"Hypnotize" burns slowly; the song itself is a spell, each beat another enchantment designed to lull our minds into a warm, glorious glaze. The artist's determination is strong, and her vision succeeds at pulling us under – so much so that the chorus' strangely light, tropical bounce feels fitting beneath Rén's lyrical come-ons.
Can i get even higher, no
Lead you into the fire glow
Can i get even higher no
Lead you into the fire glow
You should be hypnotized
I can find you in the night
in the glare of your crystal eyes
in the glare of your crystal eyes
One of the most wonderful things about "Hypnotize" is that the song continues to develop itself throughout: Instrumentation increases and arrangements change throughout, such that no two choruses sound the same. The addition of vocal harmonies toward the end add unexpected flavor to an otherwise solo track; these embellishments give us a reason to come back to the song, as it offers something new to enjoy with every consecutive listen.
Sultry and seductive, "Hypnotize" turns an otherwise impassioned plea into a mesmerizing lure. Crying out for longing, Rén with the Mane beckons us forward, inviting us to join in her musical daze.
— — — —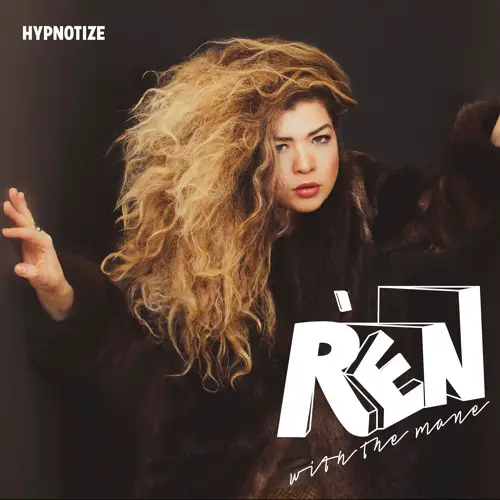 photo © Lauren Desberg
:: Listen to Rén with the Mane ::