After the emotional interrogation of her Horror Films EP and the bittersweet mourning of her previous single "Keep Me Safe," talker seizes the helm of her own narrative on "Learning the Feeling."
Stream: "Learning the Feeling" – talker
---
LA's resident grunge pop wunderkind talker is showing no sign of slowing down. Fresh off her guest spot on Atwood Magazine's own Tunes & Tumblers and the snowballing of her recent release, "Keep Me Safe," she's keeping the hits coming.
Her first EP Horror Films introduced her to the world as a fresh voice in emotionally-wrought bedroom pop with an alt-90's edge that begs listeners to don their favorite flannel and crack a case of PBR. Her music drips with a sincerity and near-pathological refusal to look away, examining her heart's open wounds like an unflinching surgeon. Here I am, she declares. Insecurities and all.
Show me your haunted side,
and I'll show you mine.
But for all her examination, she has mostly remained in the stewing angst, baring all that makes her human without searching for a doorway out of anxiety. That is, until now.
With her latest song, the fiery and bristling "Learning the Feeling," talker busts from the glass case of emotion erected around her. It's a propulsive grunge number thundering with the underbelly of Alice in Chains and the f*ck you! propensity of L7. But it's 100% talker. She stnads tall, owning her story and crawling hand over fist out of the muck.
"When you've been holding in your feelings for so long, sometimes you have to finally scream them out." And scream she does.
And I've been keeping quiet
What has silence done for me?
Poison in my oxygen
But now I'm coming clean.
With "Learning the Feeling," talker musically explores opening up after years of hiding behind anxiety. In the past, her work has been the soundtrack of bleeding hearts, sifting through feelings in locked rooms, headphones blocking out the world. Raw and emotional, it's an unflinching tell-all of the immobility one can feel when held hostage by anxiety. Like the best emo, it grasps the hand of the "no one understands me" crowd and embraces them under an empathetic umbrella. From the lament of unbreakable cycles chronicled in "Changes," to the voices of low self-worth in "Intimidated," her whole catalog speaks to the hidden insecurities that plague us all.
But that's only the first half of the therapy session. Breaking from the helplessness laid out in "Keep Me Safe" — written about the sensation of floating adrift after the departure of a loved one — talker declares that she will be complacent no longer.
In 'Keep Me Safe,' I was holding my breath, waiting for a moment of truth. 'Learning the Feeling' is that moment.
---
The accompanying video visually continues the story begun in "Keep Me Safe" — now though, talker demonstrates what happens when she stops giving into fear and takes control. The aggression in her posture matches that of "Learning the Feeling's" raucous hook. She turns off the static in her brain and reaches a crescendo of self-realization.
That's not to say that she believes raging against complacency is the only valid form of self-care. It's simply the other side of the coin she expertly minted in her debut EP. Learning in silence and shouting to the heavens exist in linked harmony. A yin for every yang.
So I'm kicking and screaming
Blue in the face from keeping it in, yeah
I'm finally breathing
Bottled it up, but I'm learning the feeling
talker is the pseudonym of Atwood Magazine favorite musical artist Celeste Tauchar. After honing her skills while touring with electropop group FRENSHIP, she began independently releasing songs under the moniker, a play on her oft misspelled last name. Her tracks "Intimidated" and "Collateral Damage" — both from the stellar Horror Films — garnered much attention from Hype Machine, Spotify, and other online outlets. This in part led her to sign with Common Ground Records, who released "Keep Me Safe" and "Learning the Feeling" from her upcoming EP.
As her star grows, so does her library of grunge-tinged pop rock. The emotions boil, stew, and rage with each subsequent offering. Whatever comes next, she's excellent company to get into our feelings with.
Stream: "Learning the Feeling" – talker
— — — —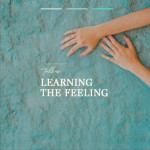 ? © Uni Sea
:: Stream talker ::
---