Canadian alt-country rockers Altameda return with new album 'Born Losers,' out today on Missing Piece / Pheromone Records, highlighted by the truly sweet ode, "Sweet Susie."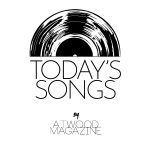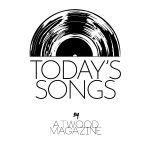 Stream: "Sweet Susie" – Altameda
---
Amidst a swirl of chaos, kindness and acceptance always win out, with lessons to be learned along the way, and teaching moments readily at hand for all involved. How do we make sense of a world that gets more chaotic by the day? Together, of course, and that's the powerful message behind "Sweet Susie," a standout release from the latest Altameda album, Born Losers (released April 15, 2022).
The single and album mark yet another release from the blossoming project, which initially began as a solo outing for Snaterse. The album and track are also a toned-down departure from more rollicking alt-country efforts from the group, which recorded as a duo for the first time in the studio.
The LP also marks the departure of the group from Saskatchewan to Toronto, and the band also noted its an "an exercise in craftsmanship and restraint."
The album itself, and "Sweet Susie" specifically, follow on the heels of past singles like "Nightmare Dawn," not to mention two other albums from Altameda (2016's debut, Dirty Rain, and the 2019 effort Time Hasn't Changed You."
---
"Sweet Susie" starts off delicately and even sweetly, with chirping birds and a lilting breeze befitting the title itself. The video, too, showcases a woodsy landscape and the crunch of colorful leaves underfoot.
From there, the track goes hazy and even more delicate, like something beamed in from 1970s AM radio (in a great way). It's a timeless track that allows both guitarist and vocalist Troy Snaterse and drummer Erik M. Grice to harmonize beautifully, while at the same time showing off the delicate – yes, delicate – sonic interplay they've harnessed.
The track takes an intriguing and meaningful approach to viewing the world from another lens, well beyond your front doorstep, says Snaterse.
"The concept for the song "Sweet Susie" developed during an extremely globally tumultuous time. I began considering how a child may perceive all of this chaos, and how a parent could find the words to try and make sense of it all," Snaterse explains. "I envision the narrator sitting their child down, and attempting to gently instill faith—that if you can sift through all of the darkness and hatred in the world, there is still an abundance of love to be found."
A highlight of this song is a soaring horn section packed with lush, warm tones that add gravitas and a sense of comfort to a song that, more than anything, nods to a tumultuous time worldwide in several senses.
Snaterse notes the track is ultimately an optimistic one, and it closes out with what he calls a "soulful vocal performance from our friend Carleigh Aikins."
"Sonically, we tried to convey a sense of hopefulness—allowing the horn section to lift the chorus while juxtaposing this with a slow burning minor groove throughout the verses," Snaterse shares.
The track itself really does manage to carry you away for its full five minutes, with that memorable vocal outro delivering the final, lasting message. As Snaterse says, instilling faith is all-important, and that's no more true than in these times.
It might be a long road, but the way forward starts with optimism, and with the same careful touch found in "Sweet Susie."
— —
Stream: "Sweet Susie" – Altameda
— — — —
? © Colin Medley
:: Today's Song(s) ::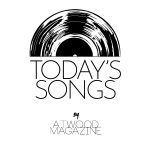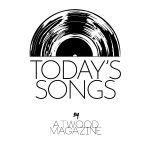 ---
:: Stream Altameda ::