Atwood Magazine had the pleasure of chatting with alt-J's Thom Green about their latest and undeniably mature record, 'The Dream.'
Stream: 'The Dream' – alt-J
---
Music is perhaps the only form of art that technically involves only one organ of sense, but actually ends up involving all of them. Most importantly, this can happen while the listener's not even actively engaged in the process. Every song can evoke specific visuals and memories you thought were lost. Sometimes you may even be able to smell or taste the sweet notes of a song, associating a particular emotion with it. As we often mention in our articles, a piece can contain feelings of a single moment, a special event or a whole life. Even if we try to describe music through words, we will never be able to really convey what an artist puts into a piece. After all, their music is made of memories, emotions, thoughts. It is a real fragment of their creator's soul.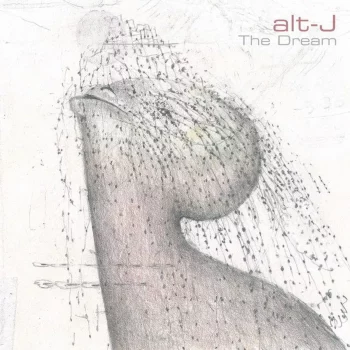 alt-j's latest record, The Dream, is a perfect example of what we're talking about.
Listening to it in its entirety for the first time is like going back to a place you used to go to as a teenager. Maybe the town you lived in before going to college or the bar where you met your schoolmates every morning. You get a sense of familiarity, of warmth, a hug to the soul that we all deserve but didn't know we needed. There are many changes in the band's style, aesthetic, and lyricism. Nevertheless, it's still those artists that made the whole world fall in love with An Awesome Wave ten years ago. There are many touching moments on the record, which find their highest point with the opener "Bane" and the moving "Get Better."
The biggest surprise of the album is perhaps "Chicago." It's an emotional and musical rollercoaster, unpredictable, made of crescendos and drops that never arrive. We could truly say it's a track that reminds us how alt-J still manages to be one of the most influential bands in the indie scene of the last decade. Of course, we couldn't help but ask Thom Green, the band's drummer, about it.
Atwood Magazine had the honor of catching up with Thom Green to talk about The Dream, self-confidence, visuals, and the magical relationship between music and acting.
— —
Listen: 'U&ME' – alt-J
A CONVERSATION WITH ALT-J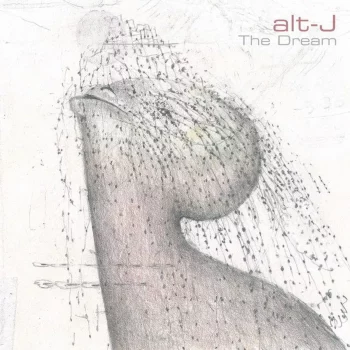 Atwood Magazine: IN A RECENT INTERVIEW, GUS SAID THAT SOMETHING DIED ON RELAXER AND SOMETHING WAS REBORN ON THE DREAM. WHAT'S SOMETHING YOU TAKE FROM THE 'OLD' ALT-J AND SOMETHING YOU'RE LEAVING BEHIND?
Thom Green: I don't know if Gus meant anything specific by saying that, but I definitely think that the third album was the most difficult to do. It was a hard time and we were very tired, we were noticing it in the music. We were going down the path of predictability, and it wasn't exciting – although there were good moments too, like when we came up with "3WW" in Berlin with Joe. But we didn't have our own space, we were renting it from someone else. It made a difference because there was a bit of unpredictability, the people that looked after the space didn't take it seriously and that was stressful. Also, something got stolen and the studio wasn't what we were used to even though it was fantastic.
We were quite tired, but we didn't want to say it because we didn't want to seem ungrateful by complaining about doing something that we love to do. I think we left that behind a little bit with this album, we took some time off before this process which was really useful for us. We managed to ground ourselves, I found a base in London that I felt was my home and it really made a big difference. I think what we really left behind was maybe immaturity and lack of confidence in ourselves. It's been 6 years since we recorded Relaxer, lots of things happened in between. I think maturity is what we brought into this album, with a sense of grounding, better well-being, and mental health.
''
NEVER LEAVE IT TOO LATE, ALWAYS ENJOY THE TASTE'' (FROM 'RIPE AND RUIN'): WHAT'S SOMETHING YOU STILL ENJOY THE TASTE OF, AFTER WORKING TOGETHER FOR 10 YEARS?
Green: One thing I love is that I find it very easy to respond to both Gus and Joe musically, from day one it was just very easy to click everything into place. It's never been a struggle playing together – something that I wish we did more, to be honest, because it's a funny process. We don't actually jam together that much when we write, we're just piecing the sections together and collaging. Although we manage to play all together during rehearsals for the tour. But yeah, after all these years I still like the fact that it's no effort for me to respond musically.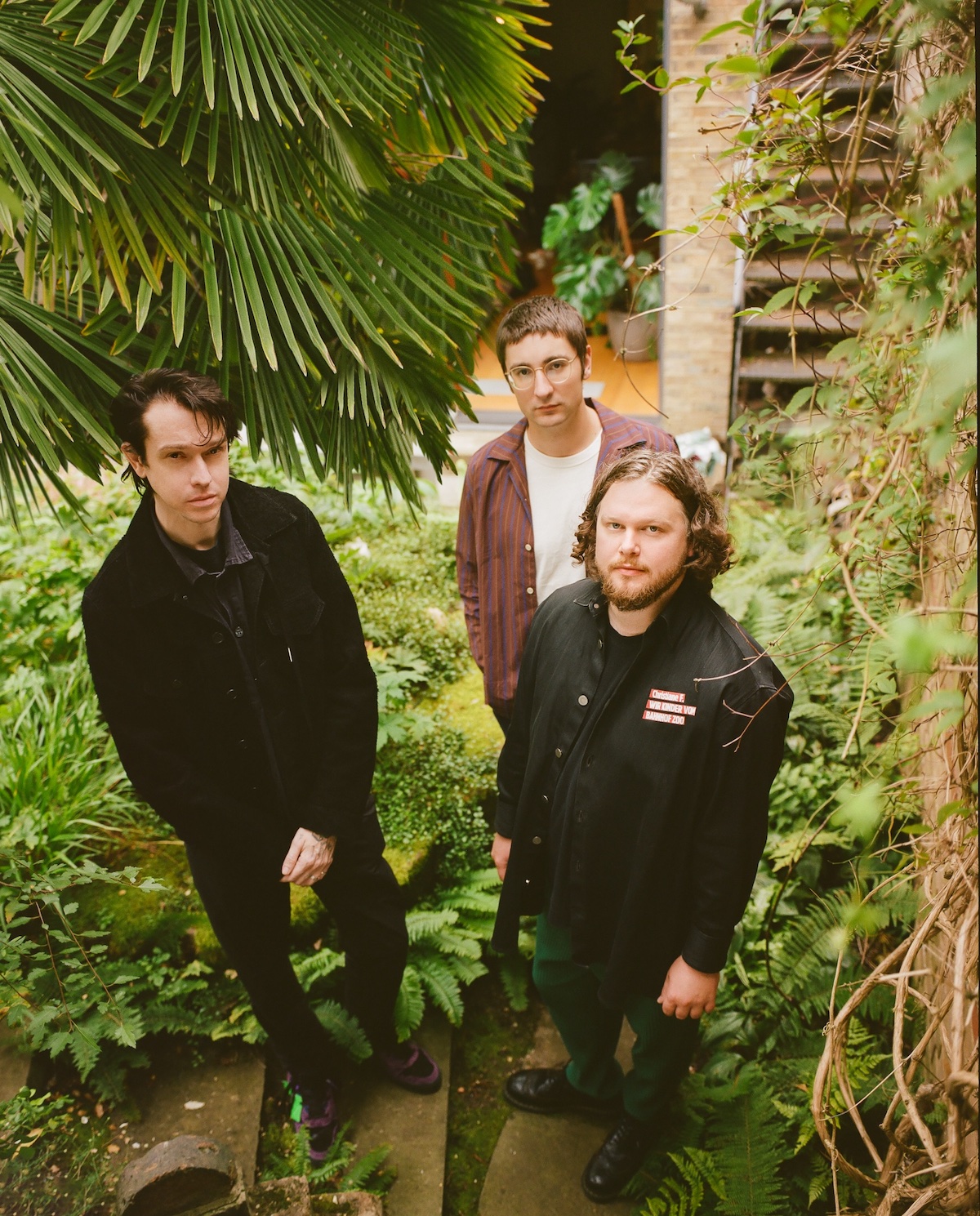 SPEAKING OF PLAYING TOGETHER, YOU'RE GOING ON TOUR! TELL US ONE SONG FROM EACH ALBUM YOU'D ALWAYS LIKE TO HAVE ON YOUR SETLIST.
Green: I love so many pieces from the first album. People enjoy "Breezeblocks" a lot, but I really love playing "Something Good." If it was up to me and the fans reacted equally to every single song (laughs) I would keep it, definitely. It was on the first tracks where during the process of making it I was aware of how good and unique it was.
From the second album, I really love playing "Nara." The drums change a lot, they're dynamic I'm able to do a lot of different things. There's also room for a slight improvisation, which for me is really important live. When I get into it, I just really get into the flow state with it.
From Relaxer, I like playing "Deadcrush" and "Hit Me Like That Snare." We used to play the latter but it strained Joe's voice too much.
From The Dream I'm really enjoying "Hard Drive Gold" – I find it quite easy to play but it's up-tempo, and I feel myself improving every time I play it. I get to narrow it down and get better and better, and I can also improvise a little bit, which is great on that track. I think it works really well live.
Listen: 'Hard Drive Gold' – Alt-J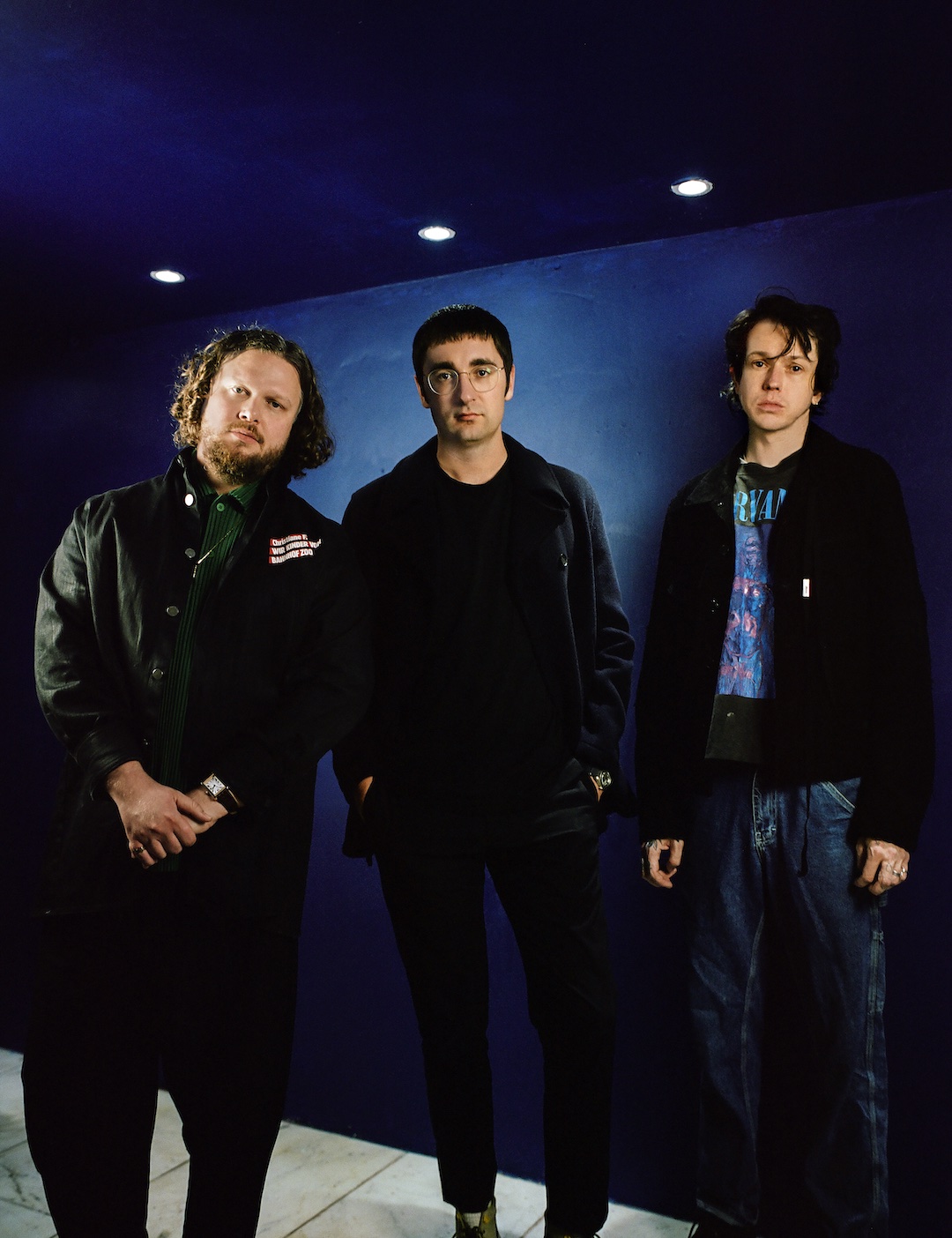 LET'S TALK ABOUT THE DREAM, MORE SPECIFICALLY ABOUT WHAT I THINK IS THE MOST SURPRISING TRACK ON THIS ALBUM: ''CHICAGO.''
Green: Yeah, the first time you listen to it it does take you somewhere and you can't know where it's going. We started that in Chicago on tour unintentionally, during the soundcheck. Usually, at this time we're noodling around because we're waiting for someone to tell us what to do. Meanwhile, we're recording everything we're making, which is really useful because sometimes you come up with new stuff without even noticing you're doing it and that's what happened with "Chicago." We got the recordings, we listened to them in the studio, we picked up on them and put everything into my laptop. I like the thought of the song having electronic drums, simple house ones.
In the original version, there is a drop, the drums get half time – dubsteppy, we could say. I really liked that, also the guitar sounded quite wiry and it created a lot of space, but it was predictable. We thought it was cool, but we preferred to do something that people couldn't expect, so we took out the drop. It didn't take long to make it, it made sense quite early on, I'm really proud of that. I love how minimal and clean sounding it is, especially in its ending with the piano. It reminds me of "Everything In Its Right Place" by Radiohead – which is one of the best pieces of music ever, in my opinion.
WHEN TALKING ABOUT THE DRUMS IN ''LEFT HAND FREE,'' YOU USUALLY SAY THERE'S NO PERSONALITY IN THEM. WHAT'S A TRACK FROM THE DREAM IN WHICH YOUR PERSONALITY JUST GOES OFF INSTEAD?
Green: The first track that comes to mind is "Philadelphia." Actually, during the process, I struggled a lot. I just couldn't get myself into it, I didn't know where it was going. I was dissatisfied with it, it felt like it was becoming cliché.
WAIT, COULD THIS HAVE ANYTHING TO DO WITH THE LINE, ''SONNY GREEN IS FEELING SLOW'' IN THAT VERY SONG?
Green: Probably! I did feel slow at that time, didn't like where it was going. I thought it was a bit cheesy. There weren't any drums under it yet so I took the track home without any percussion. I started my music software and I put in a few different textures like distorted drum samples and some effects. I had nothing to lose, I just threw in stuff and experimented with it to see if it would give it something that was completely unpredictable, and that Joe and Gus wouldn't have expected either. Then I added some arpeggio stuff and I found a sample that completely changed the aesthetic of the track. It's the main drumbeat that kicks in, there's a clave in that. I then re-recorded the sample on my drums with our producer, and that was it.
It gave the song a bit of a Britpop vibe to it, a Blur-ey one. It was nice I got a chance to do something personal, a friend of ours arranged the strings on the track. I love them. I'm really proud of "Philadelphia" in general, I think is a pretty unique and solid piece of work.
YOU'RE ALSO AN ACTOR. HOW DO YOU FEEL HAVING STUDIED ACTING INFLUENCED YOUR WAY TO APPROACH MUSIC?
Green: I realized I'm trying to achieve the same goal for both mediums, which is to find the truth in something – I'm bringing my authentic self into it as a vessel. I think that in acting you're not faking anything, you're using yourself and your experiences and perspectives to tell a story. That's what you do making music as well. They're both languages, even though they're different. I want to be able to be completely authentic and to show people that I'm a human being. I want to connect with people, to move them in a way. It's a very hard thing to do, but that's the goal.
It's the same with music, you learn to work with people in different ways as well. In acting, you have to focus on the other person. If you're too focused on yourself the whole time the audience can see that and it's just not authentic. At the end of the day, I think it's about pursuing the truth through something. Music in particular is all about truth; maybe it's the only true thing we'll ever know. It's unquestionable: It makes you feel a certain way you can't even describe; it describes itself.
It would be like trying to explain consciousness – music is just like a miracle. A couple of days ago I came across a track by Little Dragon, which is called "Twice." I never heard it before, but it just got me at the right time. It made me feel something I never really felt before. I could see it in my mind as well. I could taste the color of the piano – it was incredibly palpable and had its own form in my mind. It's mental, I love that.
HOW WOULD YOU DESCRIBE THE AESTHETIC OF THE DREAM?
Green: There's a lot of earthly colors, dark browns, greens and blues, autumn colors. "Walk a Mile" is a translucent yellow and it has vertical columns you can walk through. I think the guitars sound quite wiry and but it's very solid. "Philadelphia" reminds me of blue, the ocean, it just feels quite chilly but it's a nice refreshing feel. I generally see the album as an intimate house with a wooden interior with dim lights and old nice furniture – kind of worn out. You can smell a bonfire outside, everything is so extremely comforting, rich, and real. It's got a lot of old vintage character to it. It's like the familiar smell of an old nice jumper.
WHAT'S THE SONG FROM THE DREAM THAT BEST REPRESENTS WHO YOU ARE NOW?
Green: Probably "Powders" because it is very dreamlike and sleepy, which is how I feel right now. It's a bit swampy, it's got deep purple colors and you're entangled in it. It's quite safe though, there is no gravity to it so you're just there floating around. That's how I felt today (laughs).
— —
Listen: "Get Better" – alt-J
— — — —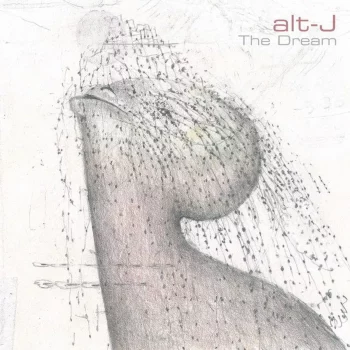 © Rosie Matheson
:: Stream The Dream ::
---