Atwood Magazine is excited to share our Editor's Picks column, written and curated by Editor-in-Chief Mitch Mosk. Every week, Mitch will share a collection of songs, albums, and artists who have caught his ears, eyes, and heart. There is so much incredible music out there just waiting to be heard, and all it takes from us is an open mind and a willingness to listen. Through our Editor's Picks, we hope to shine a light on our own music discoveries and showcase a diverse array of new and recent releases.
This week's Editor's Picks features BEL & girlhouse, Mt. Joy, Ken Yates, McCall, Typhoon, & Nora Mae!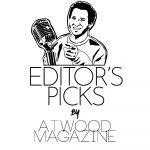 What's better than a glowing release from one of Atwood Magazine's artists to watch? A glowing release from two of our artists to watch (this wasn't a trick question). Californian standout BEL (Isabel Whelan) teamed up with Nashville-based stunner girlhouse (Lauren Luiz) to make the intimate alternative anthem "PBR," an achingly vulnerable and visceral upheaval of anxiety dressed to the nines in emotive electric guitars and tasteful harmonies, irresistibly catchy melodies and cathartic releases of energy.
There's too many people in this McDonald's
I'm kinda tired but I made a promise
You brought a friend and I don't even know her
When I say it like that it kinda sounds bad, I didn't mean it
No, I didn't mean it
Cigarettes and PBR (Ah-ah, ah-ah, ah-ah, ah-ah)
At a gentrified dive bar (Ah-ah, ah-ah)
Ah, and it hits me, I don't think I wanna be here
Ah, and it hits me, I don't think I wanna be here
Rarely has a scene been so effortlessly and so thoroughly set than through the lyrics, "Cigarettes and PBR at a gentrified dive bar… and it hits me, I don't think I wanna be here." Together, BEL and girlhouse (alongside producer Tyler Thompson) develop an all-encompassing world of raw sound and feeling, instilling deep in our bones that far too familiar sensation of loneliness in a crowded room.
Speaking to Atwood Magazine, BEL dives deeper into this song's creation: "'PBR' is the second single off my upcoming EP – it sprouted from my Nashville trip," she explains. "I was staying with a good friend and wanted to check out some popular spots around town. There was this dive bar everyone kept saying I needed to visit. I was feeling jet-lagged and anti-social but still decided to go with my friend, and that's where I got the first idea for PBR. We were there with some friends of hers who were smoking cigarettes and I spilled my beer everywhere when I reached my hand out to meet them. I had to get in line again to get a new beer and wrote the lyrics, 'cigarettes and PBR at a gentrified dive bar' on my phone while I waited alone."
"'PBR' is a song that captures a few specific snapshots of social anxiety and overstimulation that I'm sure a lot of people can relate to," she adds. "Later that week, I brought the lyrics up in a session with Tyler Thompson and we ran with it. He showed the song to Lauren (Luiz, of girlhouse) and she was equally as excited about it as we were, so I asked if she would hop on the second verse! When I got the first version back with Lauren's vocals on it, I got chills. It felt like it all clicked. I'm so happy with how the song turned out and I couldn't have imagined anyone better to sing on it with me than Lauren!"
Luiz also shares Whelan's excitement about their collab. "When BEL reached out to me to feature on 'PBR' I was STOKED," she exclaims, "because I love her music and already knew it was gonna be good; then I actually heard the song and audibly gasped when the chorus hit. This is my first feature and I couldn't be more happy that it's with my pal BEL."
Pabst Blue Ribbon carries the mantle as a classic, ubiquitous all-American beer. It can be found just about anywhere and everywhere across the Lower 48, and it tastes the same whether you're in a college dorm, a dive bar, or your very own living room. With "PBR," BEL and girlhouse turn this ever-present commodity into a beacon of angst and tension, inner turmoil and outer yearning. This song leaves us wide-eyed and winded, shaken and moved in the best of ways; it's a profound bridge of the alternative, rock, and pop worlds, not to mention a resounding vessel of tremendous emotional and sonic weight.
I'm in the suburbs walking circles
Can't help but cry at the dumb commercials
I need a quick fix, a little caffeine
Coffee at six and I'm glued to a screen
Kinda feel sick spillin' my drink
I don't wanna make a scene
No, I don't wanna make a scenе
Ah, and it hits me
I don't think I wanna be herе
Ah, and it hits me
I don't think I wanna be here
Cigarettes and PBR (Ah-ah-ah-ah)
At a gentrified dive bar (Ah-ah-ah-ah)
Philadelphia all-stars Mt. Joy returned last month with a radiant new song, an exciting album announcement, and a brand new major label signing: The captivating "Lemon Tree" is the lead single off the band's forthcoming third LP, set for release later this year via Island Records. It's their first "new" offering since October 2020's politically charged standalone single "New President," and their first release since last November's Live at Red Rocks album, which captured in stunning sonic color Mt. Joy's May 2021 show at the distinguished Colorado Amphitheater.
While it technically hasn't been long since we heard from Mt. Joy, the band nevertheless sound better than ever on a song that invigorates, inspires, and injects a sense of wonder into the air.
I just found a lemon tree it's a bad day for my enemiesthe 
Yes, there is sugar water in the breeze and I'm ready, I'm ready.
So, someone play guitar for me, I'm ready to leave my body
Soaring, dramatic guitars and charged, beating drums coalesce in this charming, uplifting outpouring of spirited positivity. "All of this could be arranged," sings vocalist and guitarist Matt Quinn. "We'd fly into the space between the lies we told and find the good in every soul is all connected energy or how would I know you were thinking of me in the dream."
"[The song is] about realizing that you can't change the past, but if you can work on being a force of positive energy for others you can be rewarded with the privilege of moving on," Matt Quinn shared upon the track's release. "I was drawn to that phenomenon when you're thinking of someone you haven't spoken to in a while and that person texts you or reaches you in some physical way. At my most spiritual, I think there's something about our energy that connects us. When you lean into positive energy, you're rewarded for generating happiness for those around you. 'Lemon Tree' is about the power of our connection via this force."
The sweetness is around the seed and I'm learning to keep going
Just an itty-bitty hit of weed got me ready to leave my body
All of this could be arranged, we'd fly into the space
between the lies we told and find the good in every soul
is all connected energy or how would I know you were thinking of me.
When all of the lies remain, this is all that our time contains.
Let it roll, let it roll now that we're alive.
Attend any Mt. Joy show and you'll fast discover the unifying power of this band and their feverish, dynamic, at times acrobatic rock music. "Lemon Tree" is a dazzling addition to an already exciting catalog, and a hint at a fruitful future we can't wait to hear in full. For now, we'll be soaring on the citrus wings of this sweeping, searing, and utterly intoxicating song.
Life is sacred, brittle, and easily broken, and there's nothing quite like looking our vulnerability straight in the eye and going, "I accept these terms and conditions." An enchanting song of acceptance and resolve, Ken Yates' "The Big One" is a soothing and stirring apocalyptic lullaby written with the end in sight. Rather than spend these moments worrying about his impending doom, Yates doubles down on his loved ones, recommitting himself to them with a reassuring message of connection and presence. With this in mind, we might as well interpret "The Big One" is a big hug – and one we're ready to accept with wide open arms.
Well the sun is shining but the T.V.'s on
And you're in there somewhere with the blinds all drawn
And I know I'll find you in your unmade bed
Letting news channels get inside your head
And the world is burning while the earth it floods
But we're all just posing looking out for us
When the ice is melting when the damage is done
I'll be holding your hand when the big one comes
When the big one comes
Independently released March 11, 2022, "The Big One" (featuring Kathleen Edwards) is the lead single off Ken Yates' forthcoming fourth album Cerulean, due out June 3. Following 2020's Quiet Talkers, "The Big One" finds the Canadian singer/songwriter weaving a wondrous tapestry of gentle, cathartic, hypnotic sound. A warm blanket of ethereal and lilting guitars envelops the ears alongside Yates' inviting, comforting voice, creating a tranquil space for reflection and rest despite the subtle urgency suggested by Yates'  end-of-times lyrics.
"Believe it or not, this song was written before the pandemic," the singer/songwriter tells Atwood Magazine. "I was traveling in the Pacific Northwest with someone who was constantly mentioning the Cascadian Subduction Zone, a fault line predicted to cause a massive earthquake and subsequent tsunami, also known as The Big One. I couldn't stop thinking about how entire societies of people live there with the knowledge it's going to happen at some point, and when it does, they're totally f***ed. There's something poetic about that acceptance. It was the first song I wrote for this album, and it certainly opened the door to digging deeper into inner struggles for me. It was almost a thought of how it's easier to distract yourself with the end of the world rather than face your own feelings."
Grandiose yet quiet, epically cinematic yet utterly serene, "The Big One" is a tender tempest ready to unleash a special kind of havoc in our hearts. It's a poetic, socially critical song of rebalancing and refocusing; of reminding ourselves what really matters in this life.
McCall Kimball came into her own with 2020's On Self Loathing, and to be truthful, I've never been quite the same ever since. Her sophomore EP, born out of isolation, intimacy, and intense self-reflection, remains a tantalizing, unsettling, and truly sublime thirteen-minute experience – not to mention an example of how much room there is to grow within the alternative and indie pop music worlds. That record earned her acclaim as one of Atwood Magazine's artists to watch, and eighteen months later she returned with another song that knocks the breath right out.
Released in early March, the glistening n' glitchy "Famous" is the lead single off McCall's forthcoming debut album (!!!). A contemplative eruption of distance and loss – in particular, connection and disconnect in relationships, and the growing rifts younger generations are experiencing through the continued rise and proliferation of social media – "Famous" is charming, disarming, and unapologetic. McCall sings soulfully atop a thrilling instrumental backdrop (a musical smorgasbord of sound), her voice conveying the bittersweet taste of heartache and pain as she addresses a one-time close friend:
Deeper, I thought we ran deeper than this
Say you'll never let me fade away
Whisper my name on the edge of your bed
I hear you, I still hear your voice in my head
But I only see you out with your new friends
Living through their blurry images
And I'm sure you're fine, I know it
I don't cross your mind
I liked you better when we talked
You smoke your cigs and I'll walk
You back to the people you came with
I liked you before you were famous
Tell me, is this what you want?
Do you miss the friends you cut off?
'Cause I have been missing you lately
I liked you before you were famous
"To me, this song is about the confusion and self-reflection that happens after a friendship ends," McCall tells Atwood Magazine. "Whether that's because a friend gets in with the popular kids in school and leaves you behind, you learn that someone you thought was a friend was really using you as a peg in their social climb, or a friend literally becomes famous and evaporates from your day to day life. With the rise of social media (Tiktok in particular), I feel like all of us are closer to colloquial "fame" than ever before, and I can see it taking a toll on how we relate to each other. Anyone could be thrust into the spotlight at any moment, and with that sudden fame comes the bitterness, jealousy, and genuine hurt feelings of the people we leave behind – unless we're cognizant of how we handle our success and the success of those around us."
McCall channels the intimacy one might share with a close friend into her vocal, musical, and lyrical performance, leaving us listeners feeling like we've been privileged to join her inner sanctum. She holds nothing back, treating ears and hearts alike to an enchanting buffet that (once again) leaves no doubt in our minds about her limitless potential. "Famous" or not, McCall is a star in our eyes.
Portland's Typhoon have serenaded us through some of life's high highs and low lows across their nearly two-decade career, but never have they moved me to tears more quickly and passionately than they did through "New Wife," taken from their brand new EP Underground Complex 1 (released April 15 via Roll Call Records). The first of a three-part EP "series about resentment" (as frontman Kyle Morton describes it), Underground Complex 1 features some of the indie rock band's most intimate and vulnerable songwriting. Tracks like opener "Confessor," "Mind of God," and "Omni/Impotence" offer bittersweet, breathtaking moments of clarity, of reckoning, of pain, and of connection.
And then there's "New Wife," the raw, stunning, and stirring under-three-minute tear-jerker that wrestles with emotions of the past and realities of the present. "This song is one long, regrettable voicemail left by the narrator for his ex-wife," Morton explains. "The brutal thing about the medium of voicemail being that you can never take anything back; you just keep piling it on until you hang up…"
There's vulnerable songwriting, and then there's this – an intimate implosion of such emotional volatility and sweeping magnitude, that we can't help but come away from this song feeling a weight in our chests and a pit in our stomachs. Morton sings:
It's a long time since you heard from me
Fell off the face of the earth
And I couldn't stick the landing
I think the last time, our anniversary
At the liquor store you pretended not to see me
Anyway I've got a new wife, and she is good to me
Runs her hands through my hair
Makes the coffee in the morning
Yeah I think my new life
is shaping up for me
There's only this one thing…
Tell me you want me
To die in a farming accident
So you can pretend you don't care
That's you all over isn't it?
Yeah sure I will leave you alone
Just tell me that you never miss this
"New Wife" is elegant; it's uninhibited; it's blunt; and it's uncompromisingly human. Typhoon own their name in a visceral whirlwind that kind of, sort of, but never truly resolves itself; with a beep, the narrator is stopped short of getting the ending they so desperately long for, even though deep down they know it will never be. Three-minute, one-sided voicemails rarely produce the outcomes we want them to have, although to their credit, Typhoon have without a doubt succeeded in making an indelible imprint on my heart.
Tell me you want me to jump off…
Oh nevermind
I hope you're happy baby
I'll never call you again
The ourosbouros made me
It's always starting where it ends
But if you like this you should see me
making amends
Singer/songwriter Nora Mae's debut single is a smoky, sultry seduction of groovy warmth and enticing, intriguing romance. Born Rachel Shapiro, the granddaughter of music legend Eartha Kitt channels her own vocal and songwriting talents into an alluring blanket of intimate connection and tantalizing possibility:
What's the weather like in Budapest
I bet you're putting on your Sunday best for the cameras
Oh I'm such a fan of you
You take your tie off and come straight to me
I always try to play it casually
What do you want from me
With an ocean in between
(Rendezvous)
Should I be scared of you
(Scared of you)
It feels like it's too good
(To be true)
I don't care what you do to me,
I'll be your rendezvous
It's a tale – and a song – worthy of James Bond movie soundtrack: Following in the sonic steps of Amy Winehouse, Nora Mae's artistry blends an intoxicating mix of jazz, soul, and R&B into her own music, with this scintillating introductory song showcasing the very best of all three as she gently teases this rated-R story of far-flung passions, mysterious dalliances, and inter-continental love affairs.
"The process of creating "Rendezvous" was unlike any song I'd worked on before," the artist tells Atwood Magazine. "It was the height of the pandemic, so I worked on it via Zoom with my co-writers and producer. After taking a few months off of doing sessions, I came in with a clear vision and sound. I pulled a few reference tracks before we got going, and we talked through everything going on in my life and my head. 9 or 10 hours later, "Rendezvous" was born."
"It's really the song that started it all for this project," Mae continues. "It was the first song we wrote, and I felt a wave of relief like, 'This is it. This is my sound.' It was equal parts sexy and mysterious as it was playful and romantic. I really wanted to create a world for the listener to escape into and lead them on a journey with this new project. I imagine "Rendezvous" as the first stop, invoking romance and fantasy. It's a world for the romantics with big imaginations, like myself, to get lost in and allow themselves to fall into unapologetically."
Put simply, "Rendezvous" is a smoldering soundtrack to new romance. It's swanky, it's flirty, it's unrestrained and just a touch reckless: A bold debut from an artist we can't wait to hear more from.
I want to **** you in the countryside
And every other little dirty secret that you can find
Inside my mind
Are you a future or a fairytale
Am I naive or is this real
Should I let myself go to these places and will you meet me there
(Rendezvous)
Should I be scared of you
(Scared of you) It feels like it's too good
(To be true)
Do you even want me to
Should I be giving myself up to you
— — — —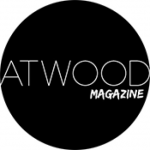 Editor's Picks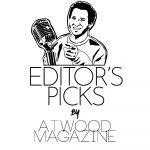 ---