An anthem with a powerful message of support and healing, The Active Set's "Let's Go Out Tonight" encourages us to soldier on, to persist and persevere, and to push ahead with all our might.
— —
These days, when my friends tell me they're "going out," I need to clarify what they mean. Are they grabbing dinner? Are they headed to some party? Are they getting hammered and hitting the clubs? Maybe they're headed to a show – a concert, performance, gallery, or movie of some sort.

Needless to say, going out means a lot of things, except one: Staying home, and not doing any of those activities. Going out is an election to be a contributing member toward the madness that is our high-speed society; to participate in culture, through any number of forms – artistic and otherwise. It can be so easy to stay home and sit the night out; to keep to oneself, cut off and disconnected.
But is that any way to live? The Active Set's "Let's Go Out Tonight" is an emphatic call to action – to get up and be; to keep pushing, no matter what; and to resist the temptation to stay home and avoid life's chaotic beauty.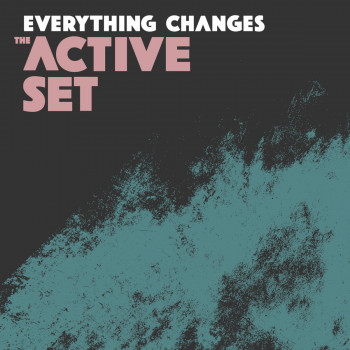 you spend your days
with your feet on the ground,
hands tied behind your back
you're making plans
but the pressure's building,
coming to a head
but before you quit,
look to the stars and think
of what's ahead (I say)
Atwood Magazine is proud to be premiering the music video for "Let's Go Out Tonight," the lead single off The Active Set's 2016 EP, Everything Changes. The Los Angeles trio of Matthew Stolarz (singer/guitarist), Gabriel Grinta (drummer), and Alen Racedo (bassist), The Active Set's exhilarating brand of indie/alternative rock has maintained a freshness since their debut self-titled EP came out just under a decade ago. Inspired by everything from Britpop to emo, new wave to post-punk, and beyond, The Active Set bring earnest dynamicism and edgy energy with them wherever they go.
This passion is especially present in the trio's latest EP and its purpose-and-place driven fiery single. An anthem with a powerful message of support and healing, "Let's Go Out Tonight" encourages us to soldier on; to persist and persevere, and push ahead with all our might. At times, the song feels like a message to oneself, but its oblique lyricism lends it a genial universality we can all take to, and process for ourselves.
let's go out tonight
we'll sleep when we die
"This is the first video we've made in some years. As often happens with songwriting, it was just too difficult to pin down a visual that actually meant something, or was a real communication. You never want to force an idea, so there are two videos on a drive somewhere that were never made," The Active Set's Matthew Stolarz tells Atwood Magazine. "But one night I couldn't sleep and all these ideas came to me (that now make up 75% of the video) and it became clear that this was what we were making, and what needed to be in there. I started on it that week. Literal concepts, escapism, home, self-help, the night before, the day after, glamor vs garbage, even an abstract guitar solo… it's all in there. I also feel relieved in knowing we won't have to wait so long for the next one."
"Let's Ge Out Tonight" serves as a prelude to The Active Set's sophomore album cycle (with the new record due out in 2019, we're sure to start hearing new music soon). It's an exciting visual that shows the band not only holding down the fort ten years in, but also continuing to push themselves forward artistically and technically. Directed by Matthew Stolarz and Joshua Gitersonke, the video features a wayward Stolarz going from a stoic walk to a breakneck run across a bridge. In addition to a litany of visual cues along Stolarz's path (the upside-down Ray Kachatorian photograph of a man screaming; the words feet and hands spelled out in blocks; the self-help books), the video intersperses clips of the band's emphatic and tight performance. Urgency runs like an active wire throughout the song, hitting a passionate nerve as the band express this desire to do and be, even if we on an individual level aren't certain exactly what we want out of life yet. It's okay – as long as we continue to search for it.
can't figure out
exactly what you want,
you just know you want it bad
so every day's a mystery
but you will be
so certain when
the answer comes along
It's a fierce display of musicality and conviction: There's no doubt in our minds that The Active Set practice what they preach, and mean every word – at least, as far as this song is concerned. "Let's Go Out Tonight" keeps us on our toes with a made-to-be-replayed rock pump-up jam. Stream the music video exclusively on Atwood Magazine, and stay tuned for more from The Active Set in the months to come as they roll out album two!
Stream: "Let's Go Out Tonight" – The Active Set
— —
— — — —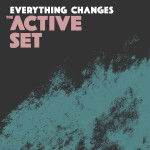 ? © Tami Bahat
:: Stream The Active Set ::